Label: BMD FOX Records/Toy's Factory
Review by Davide Torresan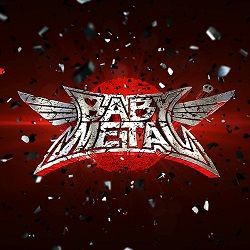 I remember like it was yesterday the first time I've heard of BABYMETAL. It was on the end of November 2012 and I was surfing the web looking for new bands to listen to. Among the reviews and many site news I found the "Doki Doki Morning" video of the Japanese metal band  BABYMETAL. It was love at first sight: three teenagers dressed like gothic lolitas dancing on a pop-metal song. I'm not talking about rock, but pure death metal wisely combined with a catchy refrain, all sung in their native language. The next logical step was searching for more and believe me, I found a really interesting group. BABYMETAL is a trio composed by 3 teenagers:  Suzuka (SU-METAL), Moa (MOAMETAL) and Yui (YUIMETAL) and please keep in mind that BABYMETAL is the musical phenomenon of this year with several sold-out gig stadiums in Japan and lately they caught the interest of the foreign media too. Continue reading »
Questions by Vard Aman
Interview collected by Miriam C.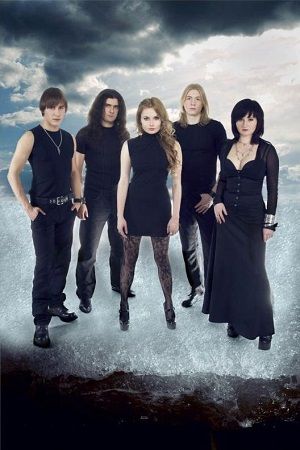 Mysterya, from Kiev in Ukraine have quickly established themselves as one of the hottest prospects in Female Fronted Metal, thanks to their signature sound and unique vocalist of a quality and timbre that makes you drop whatever you're doing at the time and pay attention. As the protesters gathered on Maidan for a say in the future of their country, we managed to catch up with two of Mysterya's masterminds: vocalist Anyri (Irina), and guitarist, Ivan.
Hi, welcome to Femme Metal Webzine. Thanks for this interview! How are you?
Anyri: We are great!! Hi to everybody, we are glad to finally answer your questions.
When and how did Mysterya moved its first steps?
Ivan: Mysterya officially started on 27 December 2007. But we already knew each other and had worked together for few months before we found a name for our band and Mysterya officially was born. Continue reading »
Label: Nuclear Blast
Review by Alessandra Cognetta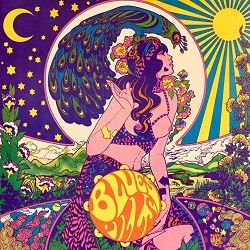 Blues Pills's self-titled debut album is a journey through time. The band manages to incorporate and mix together soul, blues and rock'n'roll to deliver an incredibly energetic performance where everything is in the right place.
The first track, "High Class Woman", is also the first single and it introduces all the main elements of the band's sound, from Elin Larsson's amazingly incisive voice to the fine guitarwork of Dorian Sorriaux. Blues Pills shifts from standard paces to surprising progressions, like the noteworthy half-ballad "Black Smoke". "River" is a more pensive, almost melancholic song, that shows the band's ability to portray different moods. The album features previously released songs, like "Devil Man", or rearrangements from older works. Continue reading »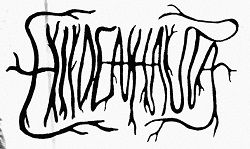 Interview by CriX
From the North comes a brand-spanking new black metal band, this time not from Norway but from Finland. Hiidenhauta is not your typical black metal band, for sure. With their debut album "Noitia on minun sukuni" they set themselves the goal to promote the Kalevalametre languange, right now you're surely asking yourself what it means, so let's the amazing singer Riena explain to us what is it.
Hey Riena, welcome to Femme Metal Webzine, it's really a pleasure interview with you!
Thank you, it's a pleasure to be here.
Would you mind presenting to our readers Hiidenhauta with some biographical hints?
We are Hiidenhauta from Satakunta, we are a six members band. The band was founded in the summer of 2012. Since 2012 we have recorded 3 albums, the first one was the 5 songs EP "Surma Saapuu Suota Myöten", the second EP with 3 songs was "Eikä Aurinko Valaise " and in March we have released "Noitia on minun sukuni ". Continue reading »
Interview by CriX
Medeia
is a bright star in a sea of monotonously predictable heavy bands.  This Tampere-based band, with their sound so fresh and brutal, gained the attention of the specialized media with their 2013′s album "Iconoclastic" getting rave reviews. So, Femme Metal Webzine have had the honor to chat with the female vocalist and the keyboard player Laura Dziadulewicz (with the help of Janne and Samuli). Let's read what Laura herself  says about the upcoming plans of the band…
Continue reading »
6 color styles available:

Style switcher only on this demo version. Theme styles can be changed from Options page.
Archives
Calendar
August 2014
M
T
W
T
F
S
S
« Jul
1
2
3
4
5
6
7
8
9
10
11
12
13
14
15
16
17
18
19
20
21
22
23
24
25
26
27
28
29
30
31