Interview by Michelle Henriquez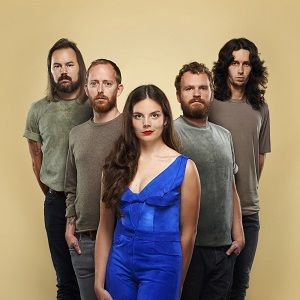 The Netherlands based band GOLD define themselves as "a contemporary rock band that's heavy because of the songs, not the sound, but why? Let's discover with us more about their music and their debut album "Interbellum" released via Van Records on 2012 with this nice chat happened few months ago with both singer Milena Eva and guitarist Thomas. 
How did you experience the show?
Milena: Yeah, it went great we think, it is kind of hard to grasp the feeling 5 minutes after the show, but I think we did alright.
Thomas: We made a few mistakes but because we were a bit stressed playing a set of just 30 minutes and lacking the drummer for quite some time. Plus it was great to play a set for such a big crowd. We played some festivals in Holland and even Sweden but nothing this size. Continue reading »
Label: Rise Above Records
Review by Tony Cannella
Since the release of their self-titled debut, the female duo The Oath has called it quits. Too bad too, because "The Oath" has some pretty cool songs running through it.
The rumbling guitar riffs intro the first tune "All Must Die" which has a doomy Black Sabbath vibe. The next track "Silk Road" continues in the vein of the previous song. "Night Child" picks up the tempo with some greater, heavy riffing and an infectious melody and just flat out rocks.
The Oath has a definite Ozzy-era Black Sabbath vibe going for them – which can never be a bad thing. Other highlights include: "Leaving Together" (which has a dark and sinister feel to it), "Black Rainbow" and the 7-minute closer "Psalm 7". Continue reading »
Label: Scarlet Records
Review by Tony Cannella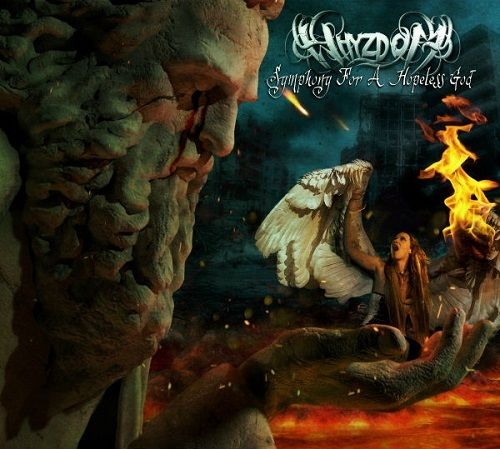 When it comes to philharmonic metal, France's Whyzdom have got to be one of the leaders in the genre. Okay, I don't know of any other bands who claim that title, but as far as symphonic metal goes Whyzdom continues to be criminally underrated and underappreciated. With their latest round of epic-ness, "Symphony for a Hopeless God" the band has delivered an album that is so huge, so grand and so, well… epic that ignoring them may no longer be an option.
It's been three years since their last album "Blind?" (Which was also great in its own right) and since that time Whyzdom have gotten themselves another new singer. Continue reading »
Label: Century Media Records
Review by Tony Cannella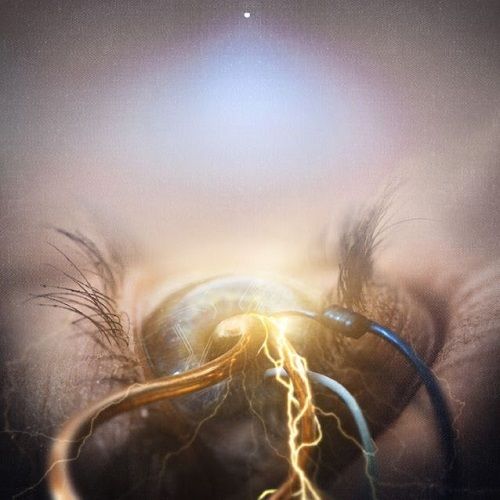 The Montreal based melodic death metal outfit The Agonist suffered a huge loss when front woman Alissa White-Gluz left to join Swedish thrashers Arch Enemy. Obviously it can be a bit tricky (and scrutinizing) to change singers but the band could not have found a better replacement (in my estimation) than Chicago's own Vicky Psarakis. Now with their new singer in place, The Agonist have released one of the most anticipated albums in recent memory… and it is a good – no make that a great one! Ladies and gentlemen, get ready for "Eyes of Providence".
Vicky's style fits right in with the band. She can sing the extreme stuff, she can sing the clean stuff and the band doesn't miss a beat. The 60-minute album is just ferocious and intense pretty much from start-to-finish. Continue reading »
Independent Release
Review by Tony Cannella
My first exposure to New York's symphonic metal band Midnight Eternal was when they were opening for Doro in New York City. They proceeded to deliver an energetic set that really won me over. So following their set, I purchased their self-titled 2-song EP and I couldn't help but be impressed with the 10-minutes worth of music featured here.
The beautifully symphonic "When Love and Faith Collide" gets us started. This is an up-tempo, fast paced song and indeed a strong opener. Lead vocalist Raine Hilai has got a strong voice that soars right there with the music. The interplay between keyboards and guitars is pretty cool and brings to mind a prog influence. The 2nd and final track is the slower, doomier "Masquerade of Lies". Continue reading »
6 color styles available:

Style switcher only on this demo version. Theme styles can be changed from Options page.