Intervista raccolta da Arianna G.
(con un grossissimo ringraziamento ad Andrea Carbone)
Umiltà, disponibilità e soprattutto fierezza sono le caratteristiche che contraddistingono la bellissima Cristina Scabbia, lead singer femminile dei Lacuna Coil, che proprio in questo freddo mese di Novembre tornano on the road pronti a promuovere "Broken Crown Halo", omaggiando tutti i fan italiani regalando loro 4 date imperdibili su tutto il territorio. In occasione della prima data Italiana tenutasi a Bologna, abbiamo incontrato presso lo ZR la bella frontwoman milanese che, in questa lunga ed esaustiva chiacchierata, ci ha raccontato qualcosa in più sull'ultima fatica discografica, senza disdegnare qualche argomento piuttosto personale..
Continue reading »
Label: Raging Planet Records
Review by Tony Cannella
The Portuguese atmospheric rock/metal band CineMuerte released their last full-length "Wild Grown" in 2011, prior to that they released "Aurora Core" in 2008, I guess they release new material every three years or so. If they can keep coming up with quality songs like this than every three years is okay with me because this is good stuff.
"DHIST" features 5-songs and almost 30-minutes worth of high quality material with a dark, slightly progressive goth vibe, with modern rock elements as well. "Dog" gets things off to a trippy start and is followed by the alternative flavor of "Heaven's Not Too Far". The final song "The Park" is my favorite and a great way to end things. In between we have quality songs like "I'm Too Much Here Without You" and "Shinning Shadows in the Sand". Continue reading »
Label: Scarlet Records
Review by Tony Cannella
The Italian queen of horror metal Cadaveria returns with her 5th album "Silence" and silent is one thing she is not. Beginning with "Velo (The Other Side of Hate)", "Silence" is off to a wicked start.
Cadaveria is back with her mixture of extreme and clean singing as she alternates between the two. Musically, the band continues with its mix of Black Metal and Gothic Metal to create a dark piece of theater. Overall, "Silence" is a very strong record and songs like "Carnival of Doom", "Free Spirit" and "Existence" are huge highlights. My favorite track however is the brutal "Out Loud".
With "Silence", Cadaveria have released a whirlwind of an album which incorporates different styles but is always mindful to create a dark and sinister vibe. Continue reading »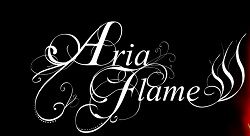 Interview by Jack Williams
Aria Flame was created in the spring of 2011 by dramatic mezzo soprano singer and composer, Aziza Poggi and percussionist, Erik Sales. Before putting a live unit together, Aziza started composing melodies and writing lyrics on her piano. Guitarist Dan Cruzan and bassist & producer Greg Cloon and later joined in as full time members. They are described as a neo classical dark hard rock outfit with a circus like flare, which was created out of the ashes of progressive Egyptian themed metal band Dendura. Whom which was heard on Comedy Central Network, featured in national magazines such as Metal Hammer and Vocals, and also opening for several international acts such as Epica, Unexpect, Scar Symmetry, Edguy, Doro Pesch and The Agonist. Continue reading »
Label: Livewire/Cargo Records
Review by Tony Cannella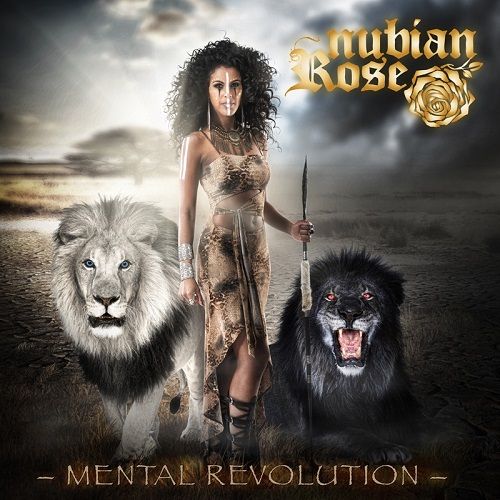 Wow! To say that the Swedish powerhouse metal band Nubian Rose has released their best album would be an understatement. Granted this is only their second record but it is miles ahead of their 2012 debut "Mountain" in terms of production, writing and presentation. I thought "Mountain" was a good enough debut but with their new album "Mental Revolution" the band has really turned it up a notch (or several).
"Mental Revolution" is a high energy, power packed sophomore record with a guitar sound that is just freakin' massive. When the monstrous riff that accompanies the opener "War" kicks in it's time to buckle in and enjoy the ride. Sofia Lilja's vocals are huge throughout the record and soars with the music. Continue reading »
6 color styles available:

Style switcher only on this demo version. Theme styles can be changed from Options page.
Archives