Independent Release
Review by Tony Cannella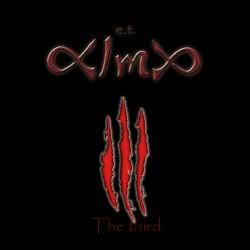 The Swedish band En Tu Alma are tough band to figure out. They mix really heavy, doomy, death metal with progressive rock and some strange kind of jazz fusion like passages and musical tangents that show that this band does have a lot of talent. Those ingredients are truly what make their new demo such a fascinating listen. Okay, I will admit that I was ready to dismiss this band after the over 7-minute opening track "Loosing Impatience". It's a good enough song, but it doesn't really stand out that much and isn't all that memorable. I'm glad I did stay with it though because the second song "Silent Cry" is where things really take off. The band keep the momentum going with the next song "Put Me To Sleep", which is even better than "Silent Cry", it features a number tempo changes. The changes in tempo keep on coming with the ballad-ish "The War", another strong one that features some great musicianship from everyone. The final song with the strange title "Twaggot" (I have no idea what that means either), is a great closer. En Tu Alma employs the tried and true formula of male and female duel vocals, although I would say that the female Claudia Gonzalez handles most of the vocal duties, quite well I might add. She is also credited with providing growls along with Leo Gonzalez Morales, but the more extreme type of vocals only pop up occasionally throughout these 5-tracks. For some reason I never expected to like this CD as much as I did, but it turned out to be quite an enjoyable listen.

Rating – 83/100
Tracklist
Loosing Impatience

Silent Cry

Put Me to Sleep


The War

Twaggot
Line Up
Claudia Gonzales – Vocals ana Growls

Leo Gonzales Morales – Guitars, Growls & Vocals

Joakim Erelt – Guitar


Lisa Gustafsson – Keyboards

Samir Beganovic – Bass

Mattias Andersson – Drums
Links
6 color styles available:

Style switcher only on this demo version. Theme styles can be changed from Options page.