Label: Retcon Recordings
Review by Tony Cannella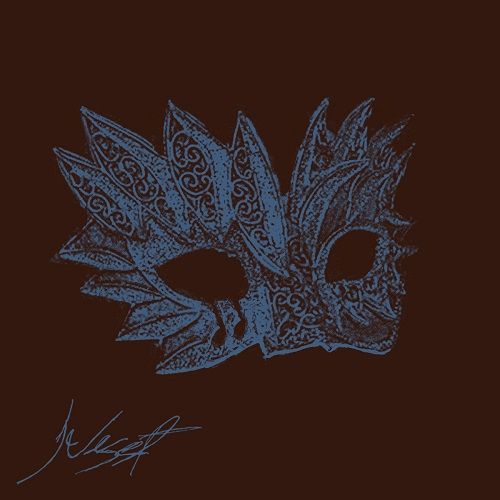 From Boston, Mass. USA, the band Baliset has existed for almost two decades. That's right, the atmospheric rock band first formed in 1996 by Greg Massi. In 1999 he was joined by drummer Adam Letourneau and the two began writing songs for what would eventually be their debut album "A Time for Rust" which was finally released in 2009. For the ensuing live dates the band brought in bassist David Chisholm on bass and Lauren Flaherty on vocals to round out the line-up. As the band was recording their newest EP Lauren Flaherty left the band and was replaced by Bridget Kelly (ex-Avariel) and not too soon after David Chisholm was replaced by Nick Yeager on bass. That is the line-up that can be heard on their new EP "Exordium".
So, as you can see it's been a long road to "Exordium" for Baliset. The band has referred to themselves as atmospheric rock which pretty much fits. I would say that they also add a bit of prog, avant garde, classic rock and metal to the mix. This is the recipe that makes "Exordium" such a unique listen, whilst still being listenable (if that makes any sense). "Moon and River" is a pretty cool opener that drives home the atmospheric rock description. Shannon Kelly is great as she is paired with Greg Massi's vocals to deliver a great combination. "Ever a Relentless Tide" has an acoustic foundation and almost a Beatles meets Pink Floyd vibe. This song features Greg Massi on most of the vocals with Shannon Kelly helping out on background and harmony vocals. This song is a perfect example of the eclectic-ness that Baliset possesses. The final song "Colour" is a wild atmospheric ride which is really filled with talent and some brilliant layers and textures.
It is rare for a band to have so much history while only releasing a full-length and an EP, but Baliset has put the experience to good use. I can't remember when I've heard an album (or EP as it were) that is as eclectic and gloriously independent as "Exordium". This is an effort that the band should be extremely proud of and one that I thoroughly enjoyed listening to.
Rating – 90/100
Tracklist
Moon and River
Ever a Relentless Tide
Colour
Line Up
Shannon Kelly – Vocals
Greg Massi – Guitar, vocals
Nick Yeager – Bass
Adam Letourneau – Drums
Links