Label: Rune Grammofon
Review by Warren Mayocchi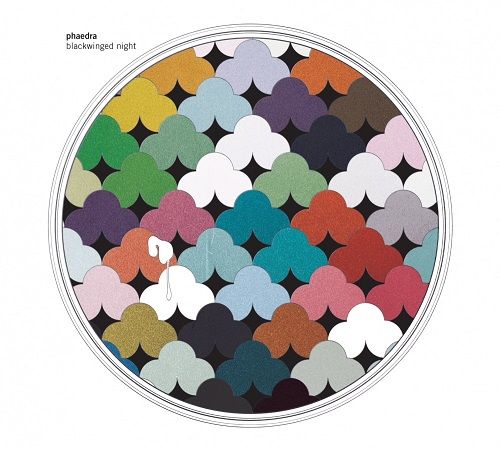 Take a dreamy flight into the "Blackwinged Night". Phaedra is primarily the work of Ingvild Langgård with the assistance of accomplished guests. This album is the sequel to a 2011 album titled "The Sea". If you have a look at the cover art on the two albums there is an obvious style connection. The band call themselves alternative/folk/soul however that does not adequately describe the moody sound landscapes that are present on this album.
At first listen the contemplative vocal performance is the dominant sound on this album, with music as an atmospheric, rhythmic background wash. However, on re-play the minimal music reveals itself to be heavily layered and more complex than it sounded the first time through the ears. There are a couple of reasons why I missed it on the first listen. Listening to the album is a beautiful experience which I simply enjoyed. The second reason is that the songs are incredibly tight with harmonic elements blending and leading to others. There is a constant flowing feel to the music with musical and vocal surprises that are delightful, gentle, and dark.
Phaedra have released a music video for "Lightbeam" and it is representative of what you will find on the album. This is a lovely album in which you can immerse yourself, I cannot pick favourite tracks because the whole album is wonderful.
Rating – 95/100
Tracklist
Lightbeam
Too Much Sugar
Half Human
Blackwinged Night
The Void
Mend Me
Finally Unfolding
Line Up
Ingvild Langgard – Vocals
Gunhild Mathea Olaussen – Violin
Ane Marthe Sørlien Holen – Percussion
Links