Browsing articles tagged with " 2011"
Independent Release
Review by Tony Cannella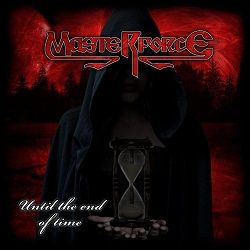 Hailing from (Where else?) Italy comes the 6 person power metal band Masterforce. This band also employs a full time violinist which perhaps sets them apart from a lot of power metal, since violins are usually associated with folk metal. Masterforce is fronted by the vocals of Francesca Bidut. Their debut demo goes by the title of "Until the End of Time", so let's delve into it a bit.
There are four songs that make up "Until the End of Time" and to me the best part of the demo is the guitar playing and power metal and classic metal riffs the infuse every song, and that's taking nothing away from the other musicians particularly vocalist Francesca. Continue reading »
Interview by Miriam C.
"As The Truth Appears" marked, in 2011, the debut of this Melbourne-based progressive metal band, even if some time is passed (precisely 2 years) it was nice to know more about this band and the debut's reaction from the press. Seems also that the band recently undergone into a line up change (Jason Meracis is now the new bass player) and they are prepping up for the album #2. In the meantime, enjoy this interview….
Today Femme Metal introduces you Divine Ascension from Australia. Let's welcome Jennifer Borg, the lead singer of the band

Thanks, I appreciate the opportunity.
Welcome Jennifer. Let's immediately break the ice, talking about Divine Ascension, a "small" Australian music reality that slowly is moving its first steps in the metal music scene. What could you tell us about this? We're really curious to know the origin of this project…
The band now known as Divine Ascension was semi formed and looking for a lead vocalist, and I was looking for something interesting and challenging to keep me on my toes. As soon as I heard one of the instrumental demos "Garden on Evil", I knew that this was the right project for me. A whole new world of 'underground' music known as melodic metal opened up to me, and Robb and Luke commenced my education feeding me with Metal music from all over the world. Once we established our line up, we did our first gig in Melbourne in November 2007 and have kept moving forward ever since. Continue reading »
Label : Cyclone Empire Records
Review by Luisa Mercier
Black Sun Aeon is the solo project of Tuomas Saukkonen, who is already involved in many other bands (Before The Dawn, Dawn of Solace, RoutaSielu). He used to keep this project to explore other sides of his music mixing gothic, death, doom never losing sight of melody. While the previous work "Routa" was mainly focused on instrumental music, "Blacklight Deliverance" has two guests singers that alternate in the seven tracks: Mikko Heikkilä and Janica Lönn (female singer from Lunar Path). The opener "Brothers" has powerful yet melodic riffing as only Finnish can craft, while Tuomas growls and Janica creates magical landscapes with her vocalising. Towards the end an acoustic interlude makes everything softer and sweeter. There is a real winter mood throughout the song that goes on with the following "Solitude". Continue reading »
Label : Trisol Music Group GmbH
Review by Luisa Mercier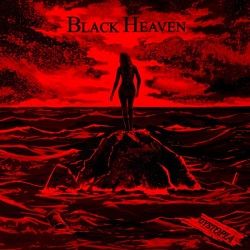 Black Heaven is the side project of mastermind Martin Schindler, which tried to complete the gothic rock played with Mantus through this electronic project. After the release of their last record in 2009, Black Heaven completed their fifth album and in no way they have lost the dark mood of the founder main band. "Das Tor Zu Welt", the opener, is an up-tempo song full of keyboards and completely sung by Martin while the following "Lächelnd geht die Welt zugrunde" is haunting and the vocals are delivered by Thalia. More slow-paced, it will find its place in the gothic clubs all over Europe.
"Die Zeit Die Bleibt" is more gothic, decadent and romantic with strings and its piano break that seems coming out of a movie soundtrack. Going back to danceable rhytm, "Mensch" is maybe the fastest song on the album and once again the keyboards have a main role. Continue reading »
Independent Release
Review by Tony Cannella
Alhena is a progressive rock/metal outfit from Poland. The band formed in 2010 and here they are with their self-titled EP. Actually at 35-minutes it is more like an EP. Since the release of "Alhena" the band has switched singers, replacing Katarzyna Dziemianowicz with Natalia Bassak. The first five songs are with their previous singer and the final two tracks are re-recorded versions of two songs with their new vocalist. "Trial" gets us started and has a nice ethereal and melancholic vibe. The next track "Better" is a song that changes tempos several times and is really a complex track. It's got a nice guitar riff and the bands use of synths are well done and don't overwhelm anything. "You Lost Me" is a cool ballad that could be easily accessible if given the chance. "Breath" has a romantic, ethereal vibe and "Nemesis" is a pretty cool instrumental. Continue reading »
6 color styles available:

Style switcher only on this demo version. Theme styles can be changed from Options page.