Browsing articles tagged with " 2012"
Label : Ravenheart Records
Review by Tony Cannella
From Rome, Italy the Gothic metal band Maledia released their debut album "She and Her Darkness" in 2009. It was quite impressive for a debut and now finally three years later they follow that up with a 7-song 38-minute EP "Your Angels Cry".
At 38-minutes it is obviously longer than your average EP but not long enough to be considered a full-length. "Your Angels Cry" is a heavier album than their debut and a bit darker, and injects their Gothic sound with a bit of a Black Metal influence. This is never more evident than on "Obscura" which sees one of the more bizarre vocal duets of the year, with female vocalist Luana Imperatore teaming up with the Italian Black Metal growler Agonia Blackvomit. Continue reading »
Independent Release
Review by Tony Cannella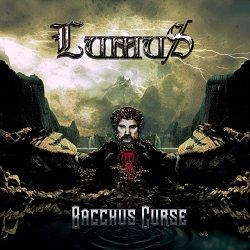 Hailing from Portland, Oregon, the band Lumus (named after Violin player Jon Lumus) offers a unique brand of symphonic metal. Of course Violins have been used in the past in this genre, but very rarely have they been used as such a prominent and lead instrument the way Lumus uses them, and that alone makes them stand out from a crowded genre.
The music on "Bacchus' Curse" is dark, but musically intricate and sophisticated – which can be heard throughout the 12 songs and 48-minutes worth of music. Lead vocalist Charlotte Camp adds plenty of drama with her voice – she can go from operatic to more of a clean, soaring metal voice and is backed by the beautiful music written and performed by the band. Continue reading »
Label: Rapid Fire Entertainment
Review by Tony Cannella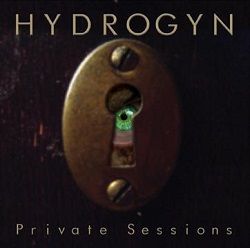 The Kentucky based melodic hard rock band Hydrogyn first burst onto the scene in 2004 "Best Served With Volume" and followed that up two years later with "Bombshell". Now, eight years into their career the band has just released their fifth and perhaps best album, "Private Sessions". I have to admit, that I have always liked Hydrogyn. They have a definite 80s vibe to them – which is always cool – but beyond that they just have good, memorable, classy songs. No opera, death grunts, soaring power metal vocal gymnastics, Hydrogyn is an anomaly in today's metal scene.
"Private Sessions" opens with a bang, thanks to the huge classic metal opening riff that begins the glorious frenzy of "Something to Say". Continue reading »
Label : Zen Hill Records
Review by Tony Cannella
It is difficult to get a feel on a band based on one song. Such is the case with Portland, Maine's Heart Shaped Rock who has just released a one song single titled, "Brought it On". They do have an extensive catalogue of music, which you can find at their ReverbNation profile, but to my knowledge they have only released singles thus far and "Brought It On" is their third following, "Dream Sequence" and "Karma". Before getting into the review, I have to say that I love the cover art work, so that is definitely a plus in their favor.
Heart Shaped Rock has an eclectic array of influences and it definitely surfaces in the music. Continue reading »
Label : Grailight Productions
Review by Vard Aman
North Diamond formed in Moscow in 2008 and play what could be described as a combination of melodic Black Metal and Death Metal. "По Ту Сторону Бытия" is their debut album; and it is just as this kind of music should be. North Diamond do not mess around: "По Ту Сторону Бытия" is a short, sharp, relentless no-prisoners-taken half hour of blackened melodic brutality that any fan of this type of music will drool over. Elena Scarlet is an expert and versatile growler, moving freely from deep Death Metal growls to Black Metal shrieks, with her own snarling growling style in between. There are some clean vocals as well – there is a guest vocalist that features on this album, Valentina Aaron, and the clean vocals could be hers (on the single that North Diamond released after "По Ту Сторону Бытия", "Fall of Man", clean vocals were provided by Evgeniya Rodnikova of Aura and Emerald Night). Continue reading »
6 color styles available:

Style switcher only on this demo version. Theme styles can be changed from Options page.