Browsing articles tagged with " 70s"
Label: Rise Above Records/Metal Blade Records
Review by Matteo Bussotti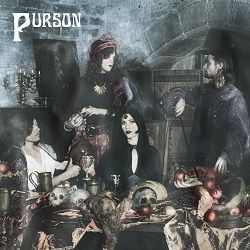 Have you ever heard of Baroque 'n' Roll? No? Then you don't know about Purson! This band from London really, really put out an excellent album. I don't know how else to define it. Of course, I'll say this from the beginning: for definition, Purson's sound is nothing new, so don't approach this album expecting to hear something that will make your head explode because you've never heard something like this before.
Instead, if you really love 60s and 70s psychedelic rock, you'll fall in love with this album immediately, I warn you. The thing I appreciated the most about "The Circle and the Blue Door" is that every song, every note, every nuance, every rhythm is crafted perfectly to recreate the sound from which Purson get their inspiration. It truly sounds like an album recorded in 1972 and discovered only today. You don't find much dedication in many bands these days, especially when they have to sound like a particular band, or genre. Continue reading »
Independent Release
Review by Tony Cannella
The four-piece band Motogruv formed in 2006 in Petaluma, California. They released their debut album in 2009 and now have released this 7-song, 30-minute EP independently. Some bands are hard to describe, others are not. Motogruv are not a very hard band to describe musically. For the most part they are a hard rock band with a definite 70s influence. In addition to their classic rock influences the band includes Jazz and Blues influences, to produce one of the more surprising albums of the year.
The raspy acapella style vocals of talented front-woman Corinne Reif kick starts "Nowhere & Here" – actually at the start her vocals have sort of a country twang to them, but that is not her usual style, still it shows the diversity of this band as the heavy, Black Sabbath (Ozzy-era) riffs come in. Continue reading »
Label : Svart Records
Review by Matteo Bussotti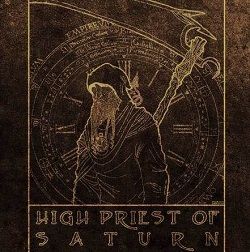 Coming from Trondheim, Norway, High Priest of Saturn take inspiration from stoner and 60s-70s psychedelic rock. All this is made by only 3 musicians, Merethe Heggset (Bass Guitar and Voice), Martin Sivertsen (Guitar), Andreas Hagen (Guitar and Drums), and the result is quite pleasing, even if it's not perfect. The first resemblance which popped up in my head was with The Flaming Lips' latest album, "The Terror": atmospheric music and eerie, low (in volume) vocals. And this is pretty much the whole album.
Each one of the songs (or should I define them "Musical experiences") is based on this simple formula…but, sincerely, they kinda sound the same to me. Continue reading »
Label : Metal Blade Records
Review by Luisa Mercier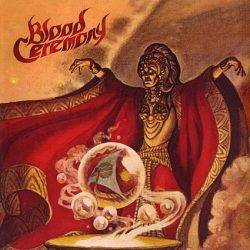 After four years from the first release, Blood Ceremony, Canadian doom band is reissuing their self-titled album. Sometimes happens that some young, new bands decide to pay a tribute to old school masters. Therefore they compose albums that are very reminiscent of the past, adding their own elements and creating something which is old and new at the same time: an original music album.
This is what Blood Ceremony has decided to do, so we can listen to their omage to the old masters Jethro Tull, Black Sabbath, Saint Vitus, Pentagram and also the reknown Italian prog rock school of the seventies. We can also find a certain influence of the horror movies of the same period, both in the lyrics and the visual imaginary that the band has been able to create.While the band we have listed as the main inspiration sources for Blood Ceremony lean more on the doom or the prog side, the two aspects are well balanced in their compositions. "I Am Coming With You" is a good example. Continue reading »
Label : Independent Release/Nightmare Records
Review by Tony Cannella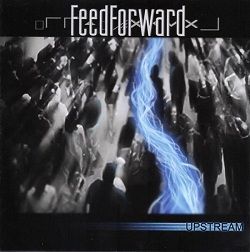 The Dutch Progressive Rock/Metal band FeedForward has been around since 2002. After releasing two demos in 2002 and 2003, they issued their full-length debut "Barefoot & Naked" in 2007. Now, after a five year absence FeedForward returns with their sophomore effort and first for their new label Nightmare Records, "Upstream".
Like a lot of prog music, FeedForward are a band that loves to play long, complex epic type numbers and the songs on "Upstream" are no exception. Mixed in with the longer songs are more accessible 4-5 tracks. Actually, even their longer songs are pretty accessible as well.
FeedForward definitely has an ear for melody and the smooth vocals of Patrice really add a lot to the music. The songs on "Upstream" can and should appeal to prog fans and melodic rock fans alike. From the opening intro "Ahead of Echoes" and leading into "Deepest Thoughts", it is quite obvious that FeedForward has a lot to offer a wide variety of rock and metal fans. Musically, I would describe them as sort of similar to latter day Fates Warning andQueensryche "Empire" era , with a nod to 70s era prog rock here and there. Continue reading »
6 color styles available:

Style switcher only on this demo version. Theme styles can be changed from Options page.