Browsing articles tagged with " 78"
Label : Ravenheart Records
Review by Tony Cannella
From Rome, Italy the Gothic metal band Maledia released their debut album "She and Her Darkness" in 2009. It was quite impressive for a debut and now finally three years later they follow that up with a 7-song 38-minute EP "Your Angels Cry".
At 38-minutes it is obviously longer than your average EP but not long enough to be considered a full-length. "Your Angels Cry" is a heavier album than their debut and a bit darker, and injects their Gothic sound with a bit of a Black Metal influence. This is never more evident than on "Obscura" which sees one of the more bizarre vocal duets of the year, with female vocalist Luana Imperatore teaming up with the Italian Black Metal growler Agonia Blackvomit. Continue reading »
Independent Release
Review by Tony Cannella
From France comes the symphonic metal band Eidon. The band formed in 2008 and released their debut EP "Fantasia" in 2010, now they have issued their debut full-length "Crystalight". Throughout this 14-song, 60-minute opus, Nightwish certainly comes to mind as a possible influence and the songs are filled with bombastic, dramatic and cinematic elements. The orchestral "Intro" builds to a powerful crescendo and segues into the pounding opener "Thunderforce". "New Dawn" is next and before long settles into a comfortable galloping groove. Lead vocalist Gabrielle Morche has an operatic delivery that fits the music very well. The songs are well crafted and written. Musically the band shift gears from the dramatic and cinematic to straight forward power metal (with some blazing guitar solos) and progressive metal. Continue reading »
Independent Release
Review by Tony Cannella
Alhena is a progressive rock/metal outfit from Poland. The band formed in 2010 and here they are with their self-titled EP. Actually at 35-minutes it is more like an EP. Since the release of "Alhena" the band has switched singers, replacing Katarzyna Dziemianowicz with Natalia Bassak. The first five songs are with their previous singer and the final two tracks are re-recorded versions of two songs with their new vocalist. "Trial" gets us started and has a nice ethereal and melancholic vibe. The next track "Better" is a song that changes tempos several times and is really a complex track. It's got a nice guitar riff and the bands use of synths are well done and don't overwhelm anything. "You Lost Me" is a cool ballad that could be easily accessible if given the chance. "Breath" has a romantic, ethereal vibe and "Nemesis" is a pretty cool instrumental. Continue reading »
Label : Relapse Records
Review by Matteo Bussotti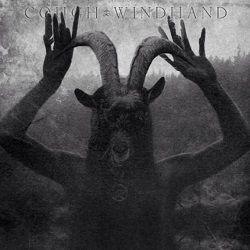 This split album divides into two 18-minute-long parts. Cough deliver a single, long song, which is more of an immersive experience rather than a simple song. Windhand give us two songs, for a most fast-paced experience, even if the second one, "Shepherd's Crook", is more slow-paced and "doomy". If you're looking for a proper doom album, you found it. This one is made by two excellent bands, too! I don't think, if you're into the genre, you'll be disappointed for one second by "Reflection of the Negative". Its slow, heavy rhythms, gloomy lyrics, heavily distorted guitars deliver sensations only well-made doom metal can.
In particular, Cough's song, "Athame", is a lot more atmospheric than Windhand's ones; you'll get trapped into it for its slow beat which makes you almost feel uncomfortable, but in a beautiful way. The guitars, with their heavy chords, deliver such power you'll feel overwhelmed by them…and I couldn't ask for more from a song like this. Continue reading »
Label : Stunvolume
Review by Matteo Bussotti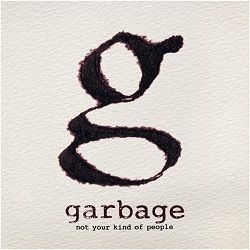 90′s Rock iconic band, Garbage, is finally back on the scene with their latest album: "Not Your Kind of People". For those of you who don't know Garbage, let me just say they feature Butch Vig (You know Nirvana's "Nevermind" and Foo Fighters' latest album, "Wasting Light"? This produced these albums, along with many others) on drums, Shirley Manson (one of the most famous and talented female singers of the last two decades, at least), Steve Marker on guitar and Duke Erikson on bass. The made some pretty famous songs, like "Cherry Lips", "Only Happy When It Rains" or "I Think I'm Paranoid". Do you remember now? So, are you ready for the time warp? Continue reading »
6 color styles available:

Style switcher only on this demo version. Theme styles can be changed from Options page.