Browsing articles tagged with " 85"
Label: Dreamcell 11/Wormholedeath/Aural Music
Review by Tony Cannella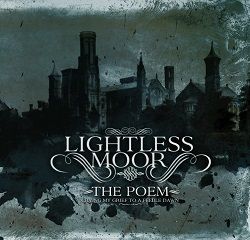 From Italy, the Gothic Doom Metal band Lightless Moor formed in 2001. After their initial EP "Renewal" was released in 2006, they recently signed to the up-and-coming label WormHoleDeath and it is through that label that they have released their long awaited epic debut, "The Poem – Crying My Grief to a Feeble Dawn". With a name like Lightless Moor and judging by some of the song titles, it is easy to see that lyrically they explore the darker side of life and the music provides the perfect soundtrack.
The ominously eerie intro segues into the heavy doom-laden opening track "The Lyrics of the Journey". Lightless Moor utilizes two lead vocalists. Continue reading »
Independent Release
Review by Tony Cannella
From Australia, As Angels Bleed plays beautifully vampiric gothic metal with a romantic edge. Their self-titled debut is out now and for fans who love their metal a little on the dark side, then I would highly recommend As Angels Bleed. The ominous intro leads off the first song "Sinfully Yours". Lead vocalist Avelina De Moray has a vocal style that stands out from a lot of female vocalists, with a sound that is mournful and she forgoes the operatic route. "Let me show you what death tastes like" is the opening (spoken) lyric to the next song "Desire". Some crunchy stop/start guitar riffing dominates the song, but what can't be understated enough is the bands use of melody. Continue reading »
Label : Code666/Aural Music
Review by Luisa Mercier
After a few years from the acclaimed debut "Anthology II", French avantgarde metal-band Akphaezya is back with a new and interesting full-length. The structure of "Anthology IV" is that of an Ancient Greece tragedy with Prologue, the following plot and an Epilogue.
Even most of the title are Ancient Greek words, chosen among the most important values and concepts that Greeks used to hold dear. On a musical side note, I have to say that the previous record was very prog and jazzy oriented, while this one is way heavier and maybe more omogenuous.
Above all, shine the vocals of Nehl Aelin (also keyboards player), the talented singer who once again showcases all her versatility. "Prologue" opens "Anthology IV" and it is a short intro where creepy vocals mingle with electronics. Continue reading »
Label : Nuclear Blast Records
Review by Alessandra Mazzarella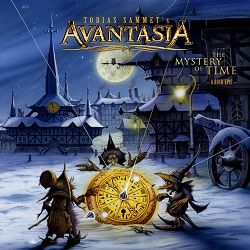 Like it or nope, Tobias Sammet was born to surprise, and he did surprise the audience once again with his Avantasia brand new album "The Mystery of Time". Thanks to an outstanding combo of brand new special guests – Eric Martin (Mr Big), Ronnie Atkins (Pretty Maids), Arjen Lucassen (Ayreon), Joey Lynn Turner (ex-Rainbow, ex-Yngwie Malmsteen, ex-Deep Purple), Biff Byford (Saxon) – and the ever-present ones – Michael Kiske (ex-Helloween, Place Vendome, Unisonic), Bob Catley (Magnum), Cloudy Yang – plus the participation of the Film Orchestra Babelsberg (which already featured Edguy in the "Hellfire Club" album), Avantasia's sound seem to have shapeshifted again without altogether abandoning his origins. In fact, in "The Mystery of Time" you can find the dark atmosphere of "The Wicked Symphony", the dynamic choirs of "Angel Of Babylon" and the multi-level vocals of "The Metal Opera Pt. 1 & 2". The absence of Jorn Lande seems to have forced Tobias Sammet to look for some new vocal mixes. Continue reading »
Independent Release
Review by Tony Cannella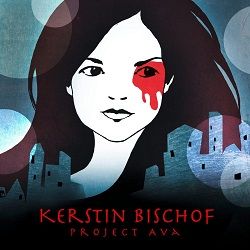 From Germany, Kerstin Bischof first came on to the Femme Metal radar due to her brief time in the German symphonic metal band Xandria. She never did record with them, but the handful of live performances with that band garnered rave reviews. Now she has finally released her highly anticipated debut solo album, "Project Ava" and now the rest of us can see what all of the fuss was about.
"Project Ava" is a collaborative effort with Kerstin and her multi-instrumentalist husband Guido Wehmeyer. The first thing is that Kerstin has one heck of a singing voice. She has got a tremendous range that allows her to sing in different styles and convey various emotions. After the opening piano intro "Midnight Earth #1" we are treated to the excellent "Crimson". This song is a straight-forward guitar heavy opener and is built around a pretty solid guitar riff and changing tempos. Continue reading »
6 color styles available:

Style switcher only on this demo version. Theme styles can be changed from Options page.