Browsing articles tagged with " 87"
Label: Rise Above Records/Metal Blade Records
Review by Matteo Bussotti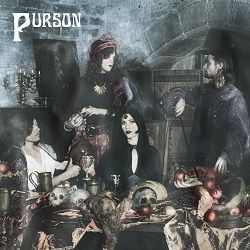 Have you ever heard of Baroque 'n' Roll? No? Then you don't know about Purson! This band from London really, really put out an excellent album. I don't know how else to define it. Of course, I'll say this from the beginning: for definition, Purson's sound is nothing new, so don't approach this album expecting to hear something that will make your head explode because you've never heard something like this before.
Instead, if you really love 60s and 70s psychedelic rock, you'll fall in love with this album immediately, I warn you. The thing I appreciated the most about "The Circle and the Blue Door" is that every song, every note, every nuance, every rhythm is crafted perfectly to recreate the sound from which Purson get their inspiration. It truly sounds like an album recorded in 1972 and discovered only today. You don't find much dedication in many bands these days, especially when they have to sound like a particular band, or genre. Continue reading »
Label: Southern Brigade Records/Scarlet Records
Review by Tony Cannella
This is the 3rd album from the Italian symphonic rock band Godyva. The band formed in 2000 and released their debut album in 2006, followed by their sophomore effort in 2008 and now after a lengthy gap has just released album number three. There seems to be different categories that Godyva gets lumped into. Progressive, gothic, symphonic metal, etc., etc., I guess there are elements of all that in their sound, but to me they are just a good symphonic rock band with tons of melody. Lead singer Lady Godyva does not go the operatic route; instead she stays more in tune with the song, but also demonstrates that she has a wide range to work with.
From the opening keyboard driven intro and into the hard rock riffage of "Apocalypse Fire", Godyva presents an instantly catchy and likeable hard rock and metal cocktail. Continue reading »
Independent Release
Review by Tony Cannella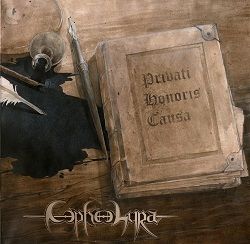 At 31-minutes, the new EP from the French progressive metal band Céphée Lyra is almost a full-length album. "Privati Honoris Causa" is the bands second EP and follows their first (and to date, only) full-length album "A Sinner's Loneliness". Among the 4-songs included on this EP, two clocks in at 7 ½ minutes while the closing number "A Matter of Personal Worth" is almost 11-minutes long. The second track "Shelter of Time" features a modest playing time of almost 6-minutes. That said, "Privati Honoris Causa" is a damned exciting and interesting album. The band formed in 2005 and the two constants have remained vocalist Maud Hernequet and guitarist Sylvain Claux. Bassist Aurélien Vissio joined in 2008 and drummer Hector Lugaz joined in 2009 to round out the bands current line-up. Continue reading »
Label: Metal Renaissance
Review by Vard Aman
Mortalium formed in Kharkiv in Ukraine in 2009 and play a variety of Gothic Doom Metal. Gothic Doom Metal is a subgenre that has been steadily growing in both popularity and quality. But Mortalium are more than just Gothic Doom Metal; there is a lot more going on in their music than just that, for example, I can hear a very definite Classic Doom Metal (Traditional / Epic Doom) in many places, but done with a Gothic touch. They are also very versatile in their songwriting, so there is a lot of variety between their songs; "Frozen Night" is almost pure Gothic Rock, while "Prophet" has an almost carnivalesque feel about it; but most of the time their music and sound is an epic crucible of powerful doom-laden darkness. In short, they have fused elements of different Doom Metal styles into one, and one that is unmistakably their own. Continue reading »
Label : Smash Down Records
Review by Tony Cannella
From the UK, the symphonic, Gothic metal band Neverstar was formed in 2009. The band released a demo in 2011 – which was well received and have now followed that up with their full-length debut "I'll Be Waiting". Their sound has been described as "Evanescence meets Godsmack" and they certainly have the melodic and dramatic elements of Evanescence.
Lead vocalist Vega Sims has a strong voice that at times reminds me of Mary Fahl from the 90's avant garde outfit October Project (if you haven't heard of them do yourselves a favor and check them out). The symphonic opening "Intro" segues into the hard charging, driving riff barrage of "Lose Control" and this proves to be a powerful opener. Continue reading »
6 color styles available:

Style switcher only on this demo version. Theme styles can be changed from Options page.