Browsing articles tagged with " 88"
Label : Fastball Music
Review by Tony Cannella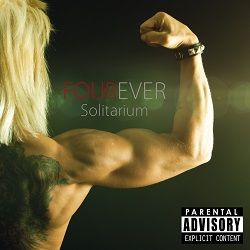 From Sweden, Fourever is an all female powerhouse metal trio. Their debut album "Solitarium" is an impressive, powerful and energetic heavy metal release that should put these girls on the Femme Metal map.
So it says on their web site, and I quote: "Fourever is not a girl band. Fourever is a kick-ass hard rock band." That about sums it up; from the opening strains of "Shout! Shout My Name" it is clear that Fourever are here to kick ass and have fun doing it. For a trio, Fourever has a huge sound with Mia Moilanen doubling on vocals and guitar and she is joined by the killer rhythm section of Nina Moilanen on drums and bassist Josefine Lindell to complete the band. Continue reading »
Label : Ravenheart Music
Review by Tony Cannella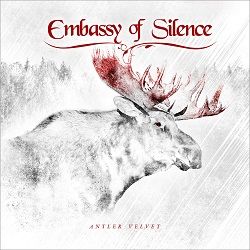 Finland's Embassy of Silence first burst onto the scene via their excellent debut album "Euphorialight" in 2010, impressive is an understatement when referring to that album, sonically; musically and melodically it was a stellar debut. Now, the band returns with their sophomore effort, "Antler Velvet".
From the opening track "Trickster Queen" it is obvious that Embassy of Silence has not lost any of their ability to write good hard driving, melodic heavy rock songs. This song reminded me what I loved about their debut. "Unconverted" is next and quickly became another huge favorite thanks to its barrage of heavy riffs and vocalist Ines Lukkanen's smooth delivery. Continue reading »
Label : Autumnsongs Records/Burning Shed
Review by Davide Torresan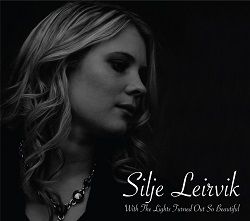 Silje Leirvik is a Norwegian singer-songwriter and this "With yhe Lights Turned Out So Beautiful" is her debut album. You know so little about her since she's still a rather unknown artist, especially outside her native country. The songs she has composed in the demos of 2006 and 2007 are really a rare beauty. Her sweet and gentle voice but at times a bit dark matches perfectly with the sound of the piano or the cello. Her skills as a singer allowed her to win several music awards and in 2006 she joined the Norwegian rock band Madrugada on tour. 2012 was the right year and she focused on her ideas, gathered over the years in her first album. It became really important the collaboration with the producer and composer Rhys Marsh who played most of the instruments in this record. Continue reading »
Label : Tôt ou Tard
Review by Davide Torresan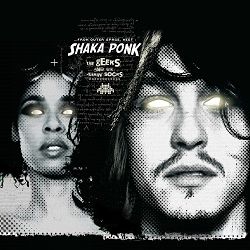 I thought I listened to a lot of strange songs in my life though I'm still young, but I was wrong: I missed Shaka Ponk. The first thing I did when I knew that I was going to review their 3rd album was to listen to something on YouTube. You know, it's not nice to judge someone by only one song and especially from the first thing that came out. There is always the risk of having a bad first impression which cannot describe the true skills of a group. Anyway, I typed the band name and I choosed to view the video of "Let's Bang", which is, as I discovered later, the first song of "The Geeks and the Jerkin' Socks". Well, I think it's the craziest video I have ever seen in my whole life: there is a male and a female singer, and all the members of the band dance naked with only some flashing words that cover their nudities. And then hippos and monkeys in cartoon version that interact with them and a live recording of a concert with the stage dives of the male singer. Continue reading »
Independent Release
Review by Tony Cannella
Hailing from Sweden, the female fronted power metal band Zephyra released their debut demo "Behave" a few years ago. It was pretty average if you ask me. Their debut EP "First Blood" has just been released and it is well above average – in fact, I would say that it is pretty darn good and shows the progress this band has made since their demo.
The opener, "Undone" really gets the ball rolling with some classic style metal riffs. Lead vocalist Asa Netterbranf has two distinctive vocal styles which she shows off throughout the 24-minute EP. Her main style is a clean technique, but she also uses a growling style that is quite effective as well. "Loyalty" is next and comes crashing through before slowing down the tempo a bit and it turns into a moody mid-tempo metal track. "Are You Really Blessed" is another melodic track the type of which Zephyra does very well. Continue reading »
6 color styles available:

Style switcher only on this demo version. Theme styles can be changed from Options page.