Browsing articles tagged with " 89"
Label: Crysella Records
Review by Warren Mayocchi
Cinnamun Beloved formed in 2011 and quickly recorded their debut album "The Weirdest Moment". If you look at the history of the band they have been promoting this album for some time. There is a 2012 concert – "The Live Moments" – on the band's YouTube page. It is now 2015 and the album has been released to the worldwide market after the band joined with Crysella Records. Gothic Metal is the musical genre mentioned on the band's Facebook page, though that covers a lot of territory for Cinnamun Beloved.
Argentina is home for Cinnamun Beloved – maybe the diverse range of sound on this album is a result of being created in a non-European location? Personally I love hearing music created by bands from across the world, because the creative boundaries evident in some regions are disregarded elsewhere. Continue reading »
Label: Cherrytree Records/Interscope Records
Review by Warren Mayocchi
Cœur de Pirate is the stage name of Béatrice Martin and it means Pirate's Heart. Béatrice is a Canadian who loves French so much that she has recorded all prior albums in the language. For "Roses" she has expanded her style to have a majority of songs in English with four tracks in French. This is a conscious effort to allow a wider audience to experience her exquisite pop music similar to that of Sia, Sophie Ellis-Bextor, and others.
There is a dark edge to "Roses". It is evident just looking at the album cover; those roses are black. Musically the album is generally upbeat, but darkness sits below the happy surface. It is not hidden, more a reflective touch. Both the French and English songs are equally beautiful, my preference is for the ones in which I understand the lyric, but I am perfectly happy listening to almost everything on this album. Continue reading »
Label: Bakerteam Records
Review by Tony Cannella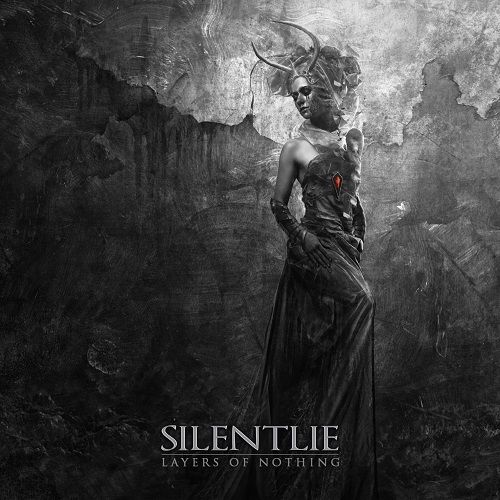 Wow! The new album from Italian metallers SilentLie is pretty damn cool. The band formed in 2005 and after two EPs, SilentLie have signed to Bakerteam Records and the result is their excellent full-length debut "Layers of Nothing".
SilentLie combines melodic metal with a modern metal approach with some guitar riffs that would make Black Sabbath proud. In lead vocalist Giorgia Sacco Taz, SilentLie has a charismatic front woman with a huge voice which conveys plenty of power and emotion. "Unbreakable" kicks things off in ferocious fashion. The band keeps the riffs coming on songs like "Invisible Fall", "Layers of Nothing" and "Slave". There is something very old school and classic about their sound, but SilentLie still manages to inject the songs with a modern metal influence. Continue reading »
Label: Massacre Records
Review by Tony Cannella
The symphonic metal band Coronatus was formed in 1999 in Ludwigsburg, Germany. They released their debut album ("Lux Noctis") in 2007 and have now released album number six "Cantus Lucidus" via Massacre records.
Of course one of the major selling points for Coronatus is that they continue to have two female lead vocalists. Each singer has their own distinctive style and each brings something different to the table. They also use choir-like background vocals to great effect. The opening track "Schnee & Rosen" kicks things off and showcases the bands diverse style. Coronatus is also known for alternating between singing in English and their native German. Continue reading »
Label: Prophecy Productions
Review by Alessandra Cognetta
The ever-evolving Nucleus Torn from Switzerland deliver once again a surprising experience with their new album "Streets Lights Fail". Originally born as a neofolk band, they grew and explored many different styles in time and this latest work is proof that they have established their ability to freely flow through genres like never before.
The tracklist may seem short, but these songs have, for length and variety of elements implemented, a very long story to tell. Each track is completely immersive and requires a good deal of focus to be appreciated fully. The first track is as mysterious as its title and it does a great job at introducing the album without giving away too much. It's experimental, but not too heavy and thus a great way to showcase Nucleus Torn for new and old ears. Continue reading »
6 color styles available:

Style switcher only on this demo version. Theme styles can be changed from Options page.