Browsing articles tagged with " 89"
Label: EarMUSIC
Review by Tony Cannella
With "opera" in the band name, it is a safe bet that the German band Neopera would embrace operatic metal. You would think right? Well the short answer is "yes, yes they do", but lest anyone think that the debut album from Neopera (entitled "Destined Ways") is nothing more than a Nightwish knock off, you would be mistaken. For one thing, the band employs three vocalists each with very different styles. You have female opera singer Nina, she is joined by Mirko who has an aggressive shouting style and finally there is Thorsten who has a classical opera style. That's right; Neopera has both male and female opera singers – which in and of itself is a pretty unique and cool concept. Continue reading »
Label: Scarlet Records
Review by Tony Cannella
With their second full-length album, "Herons", the Italian symphonic metal Evenoire continues what they started in 2008 with their debut EP "I Will Stay" and evolved on their debut full-length, "Vitriol". Now with "Herons" that evolution continues.
The opening track "Herons" is less than 2-minutes long but creates a definite mood and atmosphere before then giving way to the energetic and bombastic "Drops of Amber". 11-songs and 54-minutes worth of symphonic metal is presented here but the band also incorporate other influences such as folk metal, progressive metal and power metal. The important thing here though is the fact that "Herons" is their most focused release to date. Continue reading »
Label: Massacre Records
Review by Tony Cannella
From Greece, The Gothic metal band Elysion released their debut album "Silent Scream" in 2009 and now the band returns with a vengeance with their sophomore outing, "Someplace Better" via Massacre records.
The opener "Made of Lies" is a cool song, with changing tempos, a memorable chorus and a killer melody – a strong way to begin things. "Someplace Better" is next and one the finest songs the band has recorded to date. This is a fairly straightforward song with a wall of guitar riffs. Another powerful moment is the track "Fairytale". This song has a lot of energy and just a strong groove. "The Promise" is a pretty cool ballad. Lead vocalist Christianna at times reminds me of Cristina Scabbia from Lacuna Coil, she has the same tone and range with her voice.  Continue reading »
Label: BMG Rights Management/Dramatico/Victor Entertaiment Japan
Review by Tony Cannella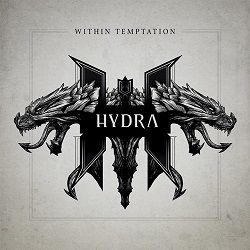 When the Iconic Dutch metal band Within Temptation released the EP "Paradise" featuring a duet with Tarja a few months ago it built the anticipation for their new album "Hydra" which is exactly what it was meant to do. Well, "Hydra" has just been released and was it worth the wait? Is it any good? The answer is yes, and yes. The thing that I have always loved about WT is that after all these years (this is their 6th album, I believe) they have always managed to grow, evolve and push things a little bit further. Each album has its own vibe and life and "Hydra" is no different.
"Let Us Burn" is the opener and has a great up-tempo, melodic base to set the table. The next three songs feature collaborations from varying ends of the music spectrum. Continue reading »
Label:  Bakerteam Records
Review by Tony Cannella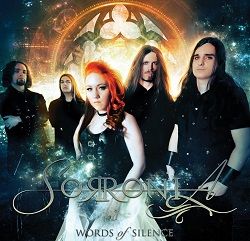 Sorronia is a symphonic, gothic metal band from Budapest, Hungary. The band has just released their debut album entitled, "Words of Silence". With a running time of around 31 ½ minutes, "Words of Silence" is more like an EP but the important thing here is the quality of the music, which "Words of Silence" has plenty of.
After the symphonic-centric "Intro" the band segues into the excellent "Fallen Angel". This is a pretty unique tune in that lead vocalist Anna Kiraly performs a duet of sorts with a male vocalist who delivers his line in more of a spoken word fashion. Pretty cool beginning, I think. The bombastic "Enemy of Yourself" is next and features some cool interplay between the heavy guitars and piano. Continue reading »
6 color styles available:

Style switcher only on this demo version. Theme styles can be changed from Options page.
Archives
Calendar
August 2014
M
T
W
T
F
S
S
« Jul
1
2
3
4
5
6
7
8
9
10
11
12
13
14
15
16
17
18
19
20
21
22
23
24
25
26
27
28
29
30
31