Browsing articles tagged with " 89"
Label: BMG Rights Management/Dramatico/Victor Entertaiment Japan
Review by Tony Cannella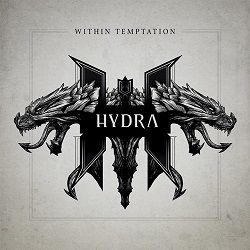 When the Iconic Dutch metal band Within Temptation released the EP "Paradise" featuring a duet with Tarja a few months ago it built the anticipation for their new album "Hydra" which is exactly what it was meant to do. Well, "Hydra" has just been released and was it worth the wait? Is it any good? The answer is yes, and yes. The thing that I have always loved about WT is that after all these years (this is their 6th album, I believe) they have always managed to grow, evolve and push things a little bit further. Each album has its own vibe and life and "Hydra" is no different.
"Let Us Burn" is the opener and has a great up-tempo, melodic base to set the table. The next three songs feature collaborations from varying ends of the music spectrum. Continue reading »
Label:  Bakerteam Records
Review by Tony Cannella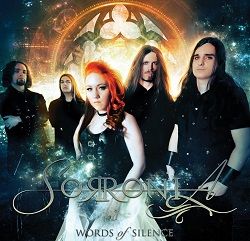 Sorronia is a symphonic, gothic metal band from Budapest, Hungary. The band has just released their debut album entitled, "Words of Silence". With a running time of around 31 ½ minutes, "Words of Silence" is more like an EP but the important thing here is the quality of the music, which "Words of Silence" has plenty of.
After the symphonic-centric "Intro" the band segues into the excellent "Fallen Angel". This is a pretty unique tune in that lead vocalist Anna Kiraly performs a duet of sorts with a male vocalist who delivers his line in more of a spoken word fashion. Pretty cool beginning, I think. The bombastic "Enemy of Yourself" is next and features some cool interplay between the heavy guitars and piano. Continue reading »
Independent Release
Review by Tony Cannella
From New York City, Flames of Fury were formed in 2009 and in such a short amount of time they have already shared the stage with some great metal bands, for example: Doro, Rhapsody of Fire, Stryper and Kill Devil Hill just to name a few. They have a reputation for being a killer live band, well, with the release of this 5-song EP, they are sure to gain the reputation for being a killer band, period.
From the opener "Take It to the Limit", Flames of Fury hit the ground running. They combine elements of classic metal with modern day power metal. The songs sound fresh and are brimming with confidence. In vocalist Angelica Vargas the band has a singer who delivers with all of the power and passion of Ronnie James Dio or Doro Pesch. Continue reading »
Label: Bakerteam Records
Review by Tony Cannella
"Paint the World" is the full-length debut from the Italian power metal band Sinheresy. They already made a positive impression with their 2011 EP "The Spiders and the Butterfly" and with this new full-length the band has certainly raised the bar to an even higher level.
The orchestral opening to "Last Fall" segues into full-on power metal riffing and the power metal vocals of male singer Stefano Sain starts off before Cecilia Petrini joins in with her soaring vocals on the chorus. This is song is just a heavy-as-hell exercise in top-notch power metal. "The Gambler" follows seamlessly with more straight-forward, hard charging riffs and "Paint the World" continues to find its groove. Cecilia takes the lead on this track with some hefty contributions from Stefano and this is a song that packs some serious heaviness combined with a combustible melody and those riffs are just huge. Continue reading »
Independent Release
Review by Tony Cannella
Holy crap! I had no idea what to expect from the Australian band Heaven the Axe. Heaven the Axe is a strange name for a band, but the title of their debut album "Sex, Chugs & Rock'n' Roll" is just flat out weird. So based on those few things I wasn't expecting a lot – shallow, I know – but man was I ever caught with my guard down and was treated to 38-minutes worth of ferocious hard rock with a punk rock intensity and attitude.
From the very first song, "Enemy" any doubts I had about Heaven the Axe were quickly laid to waste under a barrage monstrous guitar riffs and a confident swagger. The album simply does not let up for the duration and there are very few quiet moments until the obligatory ballad "Unconditional Love". This song actually starts of as a sensitive ballad but as the song progresses it gets heavier and heavier, before ending on a sensitive note once again. Lead vocalist Phoebe Pinnock has a voice that is brimming with attitude and is a perfect complement to the hard driving music performed by the band – which is balls out, straight-ahead hard rock and roll. Highlights include: the aforementioned "Enemy", "Electric Wire" and "So Nirvana". The final song is the dreaded hidden track that starts at about five minutes in. I thought this practice was long gone? Anyway, the hidden bonus track is probably the weakest song on here; it is a slower song but is nowhere near the quality of the songs that came before it. With "Sex, Chugs & Rock'n'Roll", Heaven the Axe has released a pure Rock and Roll with more than a little bite. Continue reading »
6 color styles available:

Style switcher only on this demo version. Theme styles can be changed from Options page.