Browsing articles tagged with " 89"
Label: Bakerteam Records
Review by Tony Cannella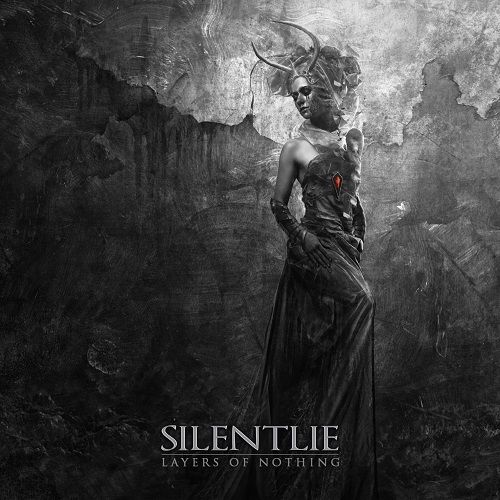 Wow! The new album from Italian metallers SilentLie is pretty damn cool. The band formed in 2005 and after two EPs, SilentLie have signed to Bakerteam Records and the result is their excellent full-length debut "Layers of Nothing".
SilentLie combines melodic metal with a modern metal approach with some guitar riffs that would make Black Sabbath proud. In lead vocalist Giorgia Sacco Taz, SilentLie has a charismatic front woman with a huge voice which conveys plenty of power and emotion. "Unbreakable" kicks things off in ferocious fashion. The band keeps the riffs coming on songs like "Invisible Fall", "Layers of Nothing" and "Slave". There is something very old school and classic about their sound, but SilentLie still manages to inject the songs with a modern metal influence. Continue reading »
Label: Massacre Records
Review by Tony Cannella
The symphonic metal band Coronatus was formed in 1999 in Ludwigsburg, Germany. They released their debut album ("Lux Noctis") in 2007 and have now released album number six "Cantus Lucidus" via Massacre records.
Of course one of the major selling points for Coronatus is that they continue to have two female lead vocalists. Each singer has their own distinctive style and each brings something different to the table. They also use choir-like background vocals to great effect. The opening track "Schnee & Rosen" kicks things off and showcases the bands diverse style. Coronatus is also known for alternating between singing in English and their native German. Continue reading »
Label: Prophecy Productions
Review by Alessandra Cognetta
The ever-evolving Nucleus Torn from Switzerland deliver once again a surprising experience with their new album "Streets Lights Fail". Originally born as a neofolk band, they grew and explored many different styles in time and this latest work is proof that they have established their ability to freely flow through genres like never before.
The tracklist may seem short, but these songs have, for length and variety of elements implemented, a very long story to tell. Each track is completely immersive and requires a good deal of focus to be appreciated fully. The first track is as mysterious as its title and it does a great job at introducing the album without giving away too much. It's experimental, but not too heavy and thus a great way to showcase Nucleus Torn for new and old ears. Continue reading »
Label: Lifeforce Records
Review by Tony Cannella
Ladies and gentlemen, Deadlock has re-arrived! On their latest output, "The Re-Arrival", the German melodic death/thrash metal band Deadlock brings the listener a melding of the old and the new – and here's the kicker – it all sounds fresh and vital in today's metal landscape.
With "The Re-Arrival" Deadlock present us with 15-songs and over an hour's worth of material, some re-recorded versions of older favorites and three brand new songs. The first new song is the opening track. "An Ocean's Monument" which happens to be a ferocious opener – this song gets the listener pumped right away. The band is fronted by the clean female vocalist Sabine Scherer and screamer extraordinaire John Gahlert. The two of them make an awesome combination. Continue reading »
Label: EarMUSIC
Review by Tony Cannella
With "opera" in the band name, it is a safe bet that the German band Neopera would embrace operatic metal. You would think right? Well the short answer is "yes, yes they do", but lest anyone think that the debut album from Neopera (entitled "Destined Ways") is nothing more than a Nightwish knock off, you would be mistaken. For one thing, the band employs three vocalists each with very different styles. You have female opera singer Nina, she is joined by Mirko who has an aggressive shouting style and finally there is Thorsten who has a classical opera style. That's right; Neopera has both male and female opera singers – which in and of itself is a pretty unique and cool concept. Continue reading »
6 color styles available:

Style switcher only on this demo version. Theme styles can be changed from Options page.