Browsing articles tagged with " 90"
Label : Sword of the Spirit LLC
Review by Tony Cannella
"Afterlife" is the debut EP from the Detroit based operatic metal band Upon Wings. The EP features only 4-songs and 15-minutes worth of material but from the very beginning it made a positive impression on me. Musically there is a lot to like about this band, but it was the enthralling vocals of Anne Autumn Erickson along with the thoughtful, introspective lyrics that drew me in.
Anne Autumn Erickson does have an operatic vocal style but it is not over-the-top. She knows exactly when to rein it in and be a little more subdued. Some singers are so enamored with the fact they have this immense vocal ability that sometimes they go a little overboard. Continue reading »
Label : Cherrytree Records/Island Records/Universal
Review by Jesse StClaire
In today's pop music, the bass is down low, the tempo is fast and the vocals are processed to elaborate extremes. With this environment, a slower, smoldering album like "Devotion" by Jessie Ware truly stands out and shine. "Devotion" for the most part, has a very stripped down production to let Jessie's haunting voice shine through. The vast majority of the album are reserved mid-tempo songs with hauntingly beautiful vocals. The best example of this are the three kick-off singles, "Running", "110" and "Wildest Moments". They give a very clear glimpse at the album without revealing the true beauty hidden within it.
Another major theme on the album are songs with a 90's retrovibe. Most noticeably "Swan Song", "Sweet Talk" and the title-track. Continue reading »
Label : Iron on Iron Records
Review by Tony Cannella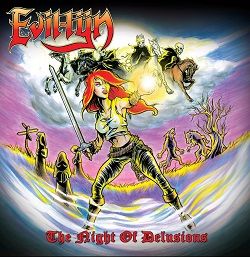 Sometimes it is so cool to hear some good 'ol fashioned traditional metal. The genre possesses some great bands – Crystal Viper, SlingBlade, BackSlash and White Skull as well some older favorites like Warlock, Zed Yago and Velvet Viper and now you can add another band to the list: Evil-lyn from Finland. Their debut EP "The Night of Delusions" includes five undeniably traditional heavy metal songs and over 20-minutes worth of classic sounding metal that definitely harkens back to another era yet still vibrant today.
The female fronted metal scene has never been in better shape, there is music, mood and styles for all tastes, but one of my favorite sub-genres is traditional heavy metal, and fortunately there are many great bands that do the genre a great service, like Evil-lyn. Continue reading »
Label : Decca/Universal
Review by Luisa Mercier
One hour ago the postman rang my doorbell, finally laying in my hands one of the most awaited 2013 releases, Phildel's debut " The Disappearance of The Girl". Here I am, writing while I listen to it, so my impression of it is just fresh. First of all, let me say that in the last weeks my admiration for this girl has grown even more for several reasons. I share with her the same taste for simple, but elegant and refined things so I totally found myself in her visuals, in her music, in her outfits, in her love for imagination and dreams. It happened with a handful of musicians, the ones that marked me the most starting with Evanescence (back in the prehistoric age of my first approaches to music), Nightwish, Epica, more recently with Sleepthief and Delta Rae. Continue reading »
Label : Valery Records
Review by Tony Cannella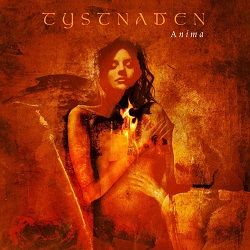 Formed in 1998 the Italian Gothic Metal band Tystnaden first came on the radar with their impressive 2006 debut "Sham of Perfection". They followed that up in 2008 with "In Our Eye" – which turned out to be an okay follow-up but not up to the standards of their debut – in my opinion. After being silent for the last few years, the band returns with "Anima" which is a return to the glory of the debut.
From the opening track "Lust" to the excellent closer "The Journey", Tystnaden are firing on all cylinders. The duel vocals between Laura De Luca and keyboardist Giancarlo Guarrera continue to be a high point for this band and they have never sounded better. Laura De Luca in particular has really risen to new heights and Giancarlo's brutal vocals are clear and really well done. "Struggling at the Mirror" is a track that really stood out for me. Continue reading »
6 color styles available:

Style switcher only on this demo version. Theme styles can be changed from Options page.