Browsing articles tagged with " a"
Label: Dreamcell 11/Wormholedeath/Aural Music
Review by Tony Cannella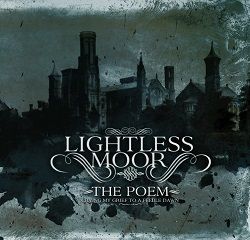 From Italy, the Gothic Doom Metal band Lightless Moor formed in 2001. After their initial EP "Renewal" was released in 2006, they recently signed to the up-and-coming label WormHoleDeath and it is through that label that they have released their long awaited epic debut, "The Poem – Crying My Grief to a Feeble Dawn". With a name like Lightless Moor and judging by some of the song titles, it is easy to see that lyrically they explore the darker side of life and the music provides the perfect soundtrack.
The ominously eerie intro segues into the heavy doom-laden opening track "The Lyrics of the Journey". Lightless Moor utilizes two lead vocalists. Continue reading »

Interview by Andy Axworthy
After releasing four successful albums in almost five years, the band Van Canto does not really need an introduction. Their 'A Capella' metal has drawn the attention of thousands of fans worldwide over these years. This interview is with Inga Scharf, one of the singers of the band, who talks about the brand-new album "Break the Silence", her music inspirations and the future plans of the band.
Hi Inga! Thank you for your time. How are you?
Great, thank you! Continue reading »
Interview by Miriam Cadoni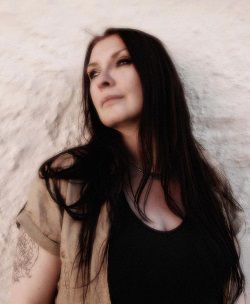 I must thank a dear friend of mind that some years ago introduced me to this particular musical genre [ the neoclassical/ambient genre] and consequently make me adore some of its important acts such Dark Sancuary, Dead Can Dance, Die Verbannten Kinder Evas & Dargaard. Today I've the pleasure to speak about Sweden's Arcana, that along the mentioned bands, represents one of the  most expert ensamble since their long career (their first release is to date is in 1996). In particular, I've contacted Cecilia Bjärgö, one of the singers and Peter's wife [the mastermind behind Arcana], for an interesting interview about their latest album "As Bright as a Thousand Suns" and some updates.
Dear Cecilia, first of all thanks so much for this interview! I hope that everything is ok with your personal life and work…
Hi Miriam=) I am fine, thank you. I am in the middle of changing apartment though, and that takes its time. Dust everywhere, cardboard boxes everywhere, stuff everywhere… and I am having such a hard time throwing away things;) Continue reading »
Label : Lion Music
Review by Tony Cannella
From France, the melodic metal band Venturia released their debut album "The New Kingdom" in 2006. After a few line-up changes Venturia are now back to mark the "Dawn of a New Era" – that is actually the title of their 3rd and newest album, but it could also refer to a fresh start for the band due to their line-up changes.
As the heavy guitar riff for opener "Devil in Disguise" kicks in, it is clear that Venturia have a strong sense of melody with some great vocals provided by Lydie Lazulli. The next song "Secret Dream" has an infectious melody that just stays with you long after you've heard it for the first time. The shredding opening guitar riff kick-starts "A New Dawn Rising" – this is also the first we hear from the male vocalist Charly Sahona who took over following the departure of Mark Ferreira, Charly also contributes guitars and keyboards. Continue reading »
Independent Release
Review by Tony Cannella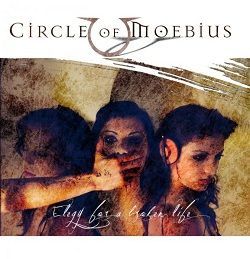 From Italy, Circle of Moebius was founded in 2003 by Paolo "P2K" Salvati. In addition to Paolo the band utilizes a wide array of musicians including two exceptional female singers Laura Prosperi and Eleonora Serafini. On their debut EP "Elegy for a Broken Life", Circle of Moebius offers up some conceptual progressive metal with some interesting lyrical content and cool guitar work courtesy of Paolo.
On "Elegy for a Broken Life", Circle of Moebius offers 7-songs 31-minutes of conceptual metal à la Queensryche. Also counted among their influences are Pink Floyd and Queen. You can definitely hear the Pink Floyd influence on "(Act 4) My Own Prison", but I'm jumping ahead. The songs are well written and the two female vocalists are quite good and they definitely work well together. They give the album something special, and they each bring their own style. After the opening intro "(Act 1) 08:29 p.m." the heavy riff on "(Act 2) Falling in the Dark" kicks in drives this energetic, kick ass song. "Kingdom Comes", the aforementioned "My Own Prison" and "Silent Dogma" are three other highlights. Continue reading »
6 color styles available:

Style switcher only on this demo version. Theme styles can be changed from Options page.