Browsing articles tagged with " actress"
Label : Sony Music Norway
Review by Luisa Mercier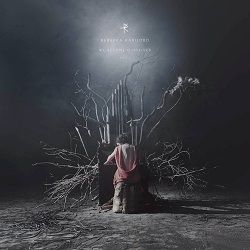 Rebekka Karijord is a Norwegian singer-songwriter, score composer, actress and "We Become Ourselves" is her fourth record. Since I am not familiar with her previous efforts, I will just analyze this album as a work by itself. What attracted me the most was the elegant gothic-tinged image that has been used as cover artwork that perfectly fits the music contained in the album. I read that "The Noble Art of Letting Go", her previous album focused on love relationships, while this one explores more themes. They always deal with her relationship with men, but this time they are not only lovers, but also friends, brothers (the touching ballad "Oh Brother") and fathers. Musically speaking is quite simple, music never overcomes her haunting vocals: piano, percussions, electronic beats are the thick envelope that contain her vocal lines. Contrary to most of indie music, Rebekka tunes are also very accessible, listen for example to the single "Use My Body While It's Still Young". I challenge yourself not to be fascinated by the syncopated rythm and the catchy chorus. "Your Love" is another refined yet pop song. Strings, piano and vocals make way for a melody that recalls me Florence Welch. Another vocal bit I love is the bridge of "Multicolored Hummingbird" where she literally soars over the music. More acoustic is "You Make Me Real", really romantic, melancholic, a bit sad, but really it moved me so much. The album is closed by the anthemic "Ode to What Was Lost" and "Bandages", another skinny music piece where her voice stands out. I am loving this album, hope you do the same.
Rating – 80/100
Tracklist
Prayer

Use My Body While It's Still Young

We Become Ourselves

Oh Brother

Your Love

Multicolored Hummingbird

Save Yourself

You Make Me Real

Ode to What Was Lost

Bandages
Line Up
Rebekka Karijord – Vocals, Songwriting & Piano.
Links
Interview collected by Ary R.
Questions by M. Cadoni & Ary R.
"Withering" is the new single that places Pursuing the End on the top of the new Italian symphonic metal scenes. On the occasion of the nearest release of the video clip of the homonymous single, I had the pleasure to exchange some chats with the two lead-singers and the guitar player of the band, Giacomo, Maria Caterina and Davide, who kindly revealed us lots of new things.Here it is our nice chat. Have fun!
Hi guys, first of all congrats for both your own EP and your new single. Let's start this interview talking about your biography… would you like to share something with us?
Maria Caterina: Hi everybody! First of all, thank you for your high praises! We really appreciate, because for an emerging band like us give us strength and courage, the energy to go on and it supports us in our dream. Pursuing the End was born in 2010 in Parma, thanks to an idea I had with Giacomo, rocked by a passion for this kind of music and right then, after some changes in the band, we reached a stable line up, with Davide Rinaldi at the guitars.
Giacomo: This allowed us to conclude the "trial period" and to dedicate ourselves in a more serious work, that has been ratified with the release of the "Withering" video clip, waiting for the debut album, that will be recorded as soon as possible.
Soon, the video for the single "Withering" will be out. Could you please reveal us something about it? Moreover, how was born your own cooperation with Mike Lunacy?
Giacomo: "Withering" will be the single that will introduce our first album. The idea of the video was born randomly with Mike, because he is a friend of ours, we live in the same city and Mike wanted to get himself involved with this new experience both as a director and as an actor. This is something we can reveal you and we didn't announce it before. He will have a small part in the video clip and you will see him soon. Everything started as a joke but it all turned out to be an experience that made ​​us all grow at a musical level but chiefly on a professional level, because we had the honor of working with a great studio production in Milan, which was involved in the video recording, with a great director of photography that was contacted by the studio and which also produced our video.
The video sees the attendance of Ottavia Fusco: could you please introduce her to our metal fans and to the people who still don't know her?
Giacomo : Sure! We like doing this kind of cooperation with artists that aren't involved in the metal scene, because we think you should live the music at 360 degrees, you have to live it in its totality, hence mixing new things with people that don't even know what the word "metal" means, is something good! Ottavia Fusco is surely a great artist, that we could define versatile, because she is a great talented opera actress, she worked in the biggest Italian and European theaters, but she is also a singer: indeed, she took part in Sanremo Festival for two years, she sang a song written for her by Vittorio Sgarbi and her own album, "The Noughties", is a sort of poetry collection that some literary man has written for her and she interprets these songs in a very particular and personal way. We have contacted her in a quite random way, I mean: we were attracted by this artistic character which ranged over so many different areas and we have thought: "Why not?". Why shouldn't we ask her to cooperate for something related to metal, which was something she didn't work in, and she appeared very kind, very happy to take part in this project, so our cooperation started with "Withering".
Before asking you the details of the various collaborations you had with musicians of classical singing, I would like to ask: how was born this kind of synergy with classical music? Was it born from your own passion or unexpected chance?
Giacomo: All the band members have different backgrounds. For my part, I always attended the world of the opera when I was young, thanks to my parents that pushed me into this, and even classical music so the people who listen to the symphonic metal are inherent in listening to it, they should however, know something of the classical singing. We are Italian, we really like the Opera and the artistic heritage, which, in our opinion, among the young people is undervalued, so we try to create a new way to show it to those who haven't yet approached to it. For example, our keyboard player Stefano led quite an influence from the world of classical music.
Maria Caterina: Yeah, each of us has proved something. For example, I've always been a symphonic metal music fan and therefore, growing up, I've learned a lot, thanks to the bands I've been inspired by and that I really liked.
Giacomo: Indeed, we don't only talk about classical music, we also have different music influences, we listen to the more extreme metal, we listen to the electro music, thrash… and so on…
For the EP "Dawn of Expiation" and also for "Withering" you've cooperate with Corale Verdi from Parma. What could you tell us about this collaboration and why have you decided to implicate a classical chorus?
Giacomo: Yes, we didn't have all the Choral Corale Verdi in our very first EP, we only had some member of a choir, who joined in some other singing parts with professional opera choristers. For "Withering", we asked for the cooperation with this chorus, which is actually one of the first choirs which were founded in Italy by Giuseppe Verdi, because, precisely, being a native person of Parma he founded this Choir and, accidentally, talking to the President of this Choir, we have explained him what we were doing and he agreed, he seized the opportunity and we also had in mind to record this single, in order to film the video clip as well, afterwards we had the great honor to get these 50 people who have sung our songs and it was quite a big feeling. Listening to these people singing your own tracks, after a long and hard day of working and recording, and seeing the final result, which was even better than what we expected, was really a big honor!
Taking a look to your last photo shoot, I've seen that you wear some particular outfits. Why have you chosen to have this look and who was the stylist about it?
Giacomo: We have entrusted an Italian theatrical stylist, Artemio Cabassi that we met in Parma. He has worked throughout Italy and abroad, setting up different works and plays and he helped us in everything that has been caring with our image for all the shoots we have done, starting from the last one we did at the Rock of Soragna, near Parma, where we also shot the video for "Withering", getting to the first photo shoot, which was done in a deconsecrated church in Parma, perhaps one of the most majestic monuments of our City.
Maria Caterina: The choice of wearing those clothes is surely due to the fact that however our genre of music, symphonic metal, is a theatrical and majestic genre, with all its orchestra and orchestrations, we have chosen to represent this grandeur in our personal way, also in the approach we have with our fans making pictures and everything.
What could you tell us about the sessions of your debut EP called "Dawn of Expiation" and about the single "Withering"?
Giacomo: Our first EP "Dawn of Expiation" has been recorded in a studio of our city, for us it was a new experience, but it wasn't the first one for everyone, but indeed it has been one of the first serious and professional experiences in a music studio, so we tried to get a more professional sound, as more elaborate as we could for what concerned the caring of the details. Indeed, as far as I am concerned, I can say that with "Withering" we have put into practice what we had already learned from the session of "Dawn of Expiation" and we further cared of the details but I believe that Davide will tell you something more about the latest sessions of single "Withering".
Davide: Yeah, the recording with PTE has been quite a surprise, since we took part in the recording process in the best professional way ever and the final product was more than great…
Davide, I know that you write the biggest part of the music of the band and you also did it in this latest EP, giving a hand to your band member Stefano. How do you manage to create the music in a typical PTE style?
Davide: Primarily, the ideas come with guitar riffs, which are quite speedy and right after, it follows all the arrangements done by Stefano and by all the band.
Where does your inspiration for the music come from?
Davide: Certainly, it comes from my favorite bands, which I prefer not to list because it would be quite long but it comes also from the improvisation, which I dedicate a lot of time every day.
As a band, do you use the "so called" team work, trying to express your own ideas and opinions?
Giacomo: Surely since the beginning of our music experience as a band until now we feel we have grown up and we have developed a way of working and composing that is very effective as for the production of the new songs that we are composing this period. As I said before, every team member has his/her own background and he/she tries to bring it in every song and composition, so yes, we absolutely do the team work and our ideas develop first between a person or multiple people, but then we discuss about them all together and everyone tries to give his/her opinion and to bring some of himself/herself, because then everyone in his/her instrument tries to put her/his signature.
Moreover, we see the soprano Federica Gatta as "a session member". What could you tell about her background and how did you know her?
Giacomo: Besides being a great friend, Federica was one of the first people who believed in the project because being a soprano herself she has been the vocal coach of Caterina for a while and she has also helped me at the beginning of this experience and immediately we asked if she wanted to record the vocals for "Dawn of Expiation", then in some solo parts that have taken more prominence in what was the work of "Withering", we say that Federica gives a refined note to what is the closest work of the symphonic music, and she represents the symphony that has been trodden by Tarja or however the great opera singers, that we don't use for our own choice, but we have these little goodies that sometimes are represented by Federica!
This is a curious question: I've seen under your own logo on your website a sort of writing: "Orietur in Tenebris Lux Tua". It's Latin, for what I see: what does it mean? And, do you think that this sentence represents you somehow? Could you please explain us how does it "apply" to your music vision for PTE?
Maria Caterina : Well, this statement means "Your light will rise in the darkness" and it appears also in the lyric for "Withering", since it deals with a girl that is enslaved by her man and she is oppressed as if she were living in a bell jar but in the end, thanks to her own strength of will, she manages to break free from this kind of constriction and indeed she raises from the darkness she was in.
Giacomo: It's a sentence that the choir says, as it worths for all the sentences sang in Latin, so it's a sort of "side dish" that are put all together in our songs and I personally think that it represents our music. Because of this we have chosen this phrase for our website, for the merchandise, we have put it on our t-shirts and so on, also because we alternate some very dark atmosphere to some bright moments, very melodic ones, so in the end it's a nice antithesis.
Caterina, first of all congrats for your voice. What could you tell about your personal background from a musical point of view? Where does your passion for music come from?
Maria Caterina: First of all, thanks so much for your compliments! I've started singing two or three years ago, helped by Federica Gatta, the soprano lady who collaborated with us in our projects and still now I sing modern singing and I've started to apply it in Pursuing the End, because I've always loved to sing, I've also studied/attended 8 years of theater that helped me to express myself on stage and to make my emotions alive and everything that I feel while singing.
I know that you also took part in the song writing process for this EP. Where do you get the inspiration to write a lyric?
Maria Caterina: I rely on experiences I lived personally, on feelings and passions that can be felt every day, even in the past, all that has been tried and a lyric comes from a general idea of what I just base the content and from there I try to create the whole song.
Next question is for Giacomo: you're the main male singer of the band and you also take part in the song writing process for PTE, like Maria Caterina. Where do you get your own inspiration for writing the lyrics?
Giacomo: I take part in what I can do and I could give a melodic idea or to give an opinion or again I can add something to a work that is already done. Surely when e melodic idea comes from my mind, an idea I have to give in order to compose a song, it starts randomly, maybe whistling something or even playing the piano since I played it for a couple of years at the Conservatory or possibly looking for different inspirations, maybe hearing something on the radio that can give me a sort of inspiration in "sound terms", just listening to a band I could like, possibly suggesting the setting for a track, beside a melody: for example, a speedy song or a "darker" song. In addition, I give my own help in writing the lyrics, even if the biggest part is always done by Caterina. We could say that I am the "columnist" of the band…
Where does your passion for singing come from?
Giacomo: It comes from the passion I have for music, I have it since I was a child and it happened thanks to my parents that are related to the music itself, and, right after having done some piano and cello study at the Conservatory, I've sang in a opera choir for almost 12 years and with the knowledge I had about the metal and symphonic metal I've seen that I liked to discover some new music areas beside the opera singing, so I discovered the modern singing, the growl, the scream and everything I do with PTE.
Over the years, the line up has changed a bit. Do you think that you've found a stable line up now?
Giacomo: Surely it's something in the process of every emerging band to look for a balance and yes, we can say we finally found a balance of stability and cohesion among all the band members, as we endure and we understand each other. In fact, "Withering" is a bit laid down by the entry of Davide in the line up, a breakthrough in what was both the process of the setting of the songs but above all the sound. We finally found and we also understood where we wanted to wander, in which way we wanted to do this and we are super ready to work on the preparations for what it will be our debut album, which is its forthcoming shortly.
Which are the bands you have been influenced by?
Giacomo: As I mentioned before, everyone has his own different background, so each of us has his/her own inspiration for what he/she does inside the band inspiring from the most disparate bands: for example, the symphonic metal founders as Nightwish and Epica are and so on… We have them, we have to consider them, so what we would like to do is not to create a clone band, something that everyone has already listen to or something that a listener could connect to a precise band!
Maria Caterina: We would like to create a PTE style : )
Giacomo: But above all, we would like to create a personal style and something that nobody could associate to anything as well.
A long time ago, someone talked about a debut album. Is there something planned? What could you tell us about it?
Giacomo: It has been mentioned, it is mentioned and it is absolutely the major priority. We are working, we are ready to enter the studio in June with the first group of pre-production parts. Now we're going to record 7 tracks, 7 brand new songs in pre-production and we are in touch with some labels for entering the studio, so we hope to have everything done by the end of the year. It is clear that with the entry of Davide in the band and with the single "Withering", as we said before, the sound has taken a new path.
Do you have already something new, some hidden dreams for the future?
Giacomo: Surely the release of our video clip, that it will happen soon…
Maria Caterina: Our album!

Giacomo: Entering the studio is quite near. We also scheduled some live show for the Summer season, baptized by us as "2012 summer, the most ruthless for what concerns composing", so we have to work a lot and we will reveal some nice surprises and some prevision!
Thank for your time. Is there something you would like to share with our readers and fans?
Giacomo: First of all, we would like to thank you for this opportunity and we would like to offer our congratulations to you for the great work you do every time and we would like to say "Thank you" to every single person who follow us and we really hope that, after this interview, someone will follow us more than before.
Maria Caterina: Thanks so much for your support on our social networks.
Giacomo: We really did not expect this and we are really happy about it. Thanks so much!
Links
MySpace * ReverbNation * Facebook * Twitter * Site
Latest Multimedia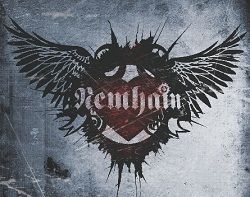 Interview by Robin Stryker
Gritty, Jack Daniels-fueled punk rock is alive and well in London. Nemhain, formed in 2006 by vocalist Amber Erlandsson and her husband, drumming maestro Adrian Erlandsson (ex-Cradle of Filth, The Haunted, At the Gates), have just unleashed their debut album, "From the Ashes" (released 22 January 2010 on Tiefdruck Musik). The band's name captures the essence of its music perfectly – Nemhain is the Celtic goddess of battle frenzy. And what a frenzy it is! With a pair of oven mitts and a fire extinguisher close at hand, Femme Metal sat down with Amber (aka Morrigan Hel) to get the whole story from the fire-breathing Welsh dragon herself.
Welcome, Amber! Please tell us more about Nemhain's blues-stained style of punk rock.
Cheers! It's best listened to when absolutely hammered apparently. We're loud, confident and wrong!
"From the Ashes" includes a raging cover of The Gits' "Second Skin" as a duet with Pete Dolving (The Haunted). Why did you choose this song to cover?
It was actually Lakis who came up with the idea. He came to try out for us and said whether he joined the band or not we had to hear this song and maybe cover it. It's a great song and fits what we're about. It's also a tribute to Mia Zapata and The Gits.
Which tracks mean the most to you personally?
They all do really, although my personal favourites are "Clear My Eyes", "Heroin Child", "Jane Doe", "Babylonia", "Speed Queen" and "Second Skin".
If I understand correctly, you were in a couple of bands and wrote many of the lyrics to "Girls Like Honey" as a teenager but Nemhain is your first experience with recording and gigging. What made you decide to go for it as a professional musician?
It's something I'd always wanted to do. I got to my 27th birthday and figured if I don't make a go of it now I'll have missed the rock n roll boat for good :S
Would you introduce the other members of Nemhain and tell us a little something about each one?
Lakis (Guitar): Is a strange creature from the planet Lak. He gets tangled in guitar leads, has nearly been run over a few times and attracts nutcases where ever we go. He also likes to pace a lot, especially in confined spaces!
Sam (Guitar): Is currently being taken over by his own beard. He has a talent for scat and does some cracking drive by scatting! He also seems to have a hat fetish and smokes brown roll ups.
Lisa (Bass & Vocals): Has OCD and a herd of wild Shitzus. She seems to attract hairy things. She also has narcolepsy and is made up of really intense energy drinks and the blackest coffee…
Adrian (Drums): Likes to hit things, a violent love/hate relationship with mobile phones, horrendous flatulence and a pocket full of pranks ready to weaken people at every opportunity. He's also extremely food aggressive, be warned.
Here at Femme Metal, we are suckers for romance. How did you meet your husband, Adrian? Was there a specific moment that made you think, "yeah, he's the one"?
I was working for Cradle of Filth at a signing when we first met, he'd only just joined the band. He chased me around plying me with Jack Daniels and trying to feed me things. He also fixed my boot which is always a winner. We got married after 7 weeks and now we're coming up to our 9 year anniversary! J
Lest people think that my dragon remark was rude, you really are a fire performer who has torched the stage with bands like Motorhead, Cradle of Filth and Godhead. How in the world does one get into the fire-breathing biz? Have you had any close calls?
Initially I was just messing around with a load of friends in the park, just for fun. A few years later I met my partner Sophia Landi and she taught me a lot and it all went from there really. When I was learning to eat fire and body burn, I got quite a few burns in my mouth/tongue and on my body but nothing too serious. The worst thing that's happened is that I ended up with Chemical Pneumonia from fire breathing. I was really sick for almost a month. Fire breathing is pretty lethal and I really wouldn't recommend it, it can kill you if you're not careful.
Turning from one type of blistering vocals to another, I understand that you have been working with a vocal coach for quite some time now. What areas are you focusing on at the moment?
I'd never had any vocal coaching other than two lessons with a friend back in 2006 and one three weeks ago with a lady called Tona Da Brett. I've got some vocal books and CDs but other than that I've just learned through trial and error and believe me there's been a lot of it ha ha!
Do you play any instruments?
I played violin at school but haven't touched one in years. I've got a lovely matt black Les Paul guitar and a red Zombie. I play mainly for fun and writing vocal harmonies but I'd really love to play live one day when I'm good enough.
With a background as a professional dancer, movie actress, performance artist, fetish model and Domina, you had extensive exposure to bands, performing and the media before forming Nemhain. Do you feel that your previous experience has been helpful?
To an extent it helps with stage fright but singing live for up to an hour takes a lot of stamina which is something I've really had to build up. When I first started out, I'd lose my voice but you learn to breathe and use the right muscles pretty quick! It's either that or no voice.
On the flip side, are you ever underestimated as "just an über-babe propped behind a microphone" (which completely ignores the fact that you write the lyrics)?
Ha ha, propped up! I do tend to prop myself up with my mic stand if I've had a few too many I'm sure there are probably plenty of negative opinions out there, but if you let that bother you'll just end up turning into a paranoid wreck. Anyone who knows me will know the amount of hard work that's gone into this band, there's a lot more than just writing and performing. There's artwork, promotion, booking gigs, organising shoots, the list goes on…
Nemhain and your stage name (Morrigan Hel) are both based on mythology. What is the lure of Celtic and Norse mythology for you?
I was fascinated by the Occult from an early age and part of it involved connecting with aspects of a deity. Celtic mythology is closest to my heart as it all comes from the UK & Ireland. I came across a book which featured The Morrigan pretty heavily & I had some really weird dreams after reading it. I then decided to take it on as a stage name, I think I was about 18 at the time. The Hel part is the Norse Goddess of the underworld and seemed like a good coupling. I used to skive off of school quite a lot as a teenager and spent a lot of my time reading about the Occult and Astrology, writing lyrics, drinking way too much cider and generally being a pain in the arse!
Time for random non-musical trivia … Favourite pair of ridiculously high shoes?
I've got a beautiful pair of black leather Alexander McQueen shoe/boots with skull details.
Cheese-toasties or chocolate?
Definitely cheese toasties, preferably with red onion and mayonnaise!!! Chocolate I can take or leave
Favourite piece of weaponry?
I've got a really nice, almost surgical style Japanese knife that I love.
Things you love?
My husband and close friends/band mates, my geriatric cat andsnakes. The smell of leather, music, fire, garlic, cheese, chili, travel, wildlife, food, booze, freedom, humour, the ridiculous and a good pub!
Things you hate?
Mediocrity, single white females, insecurity and jealousy are horrible traits, liars. Teddy bears, Hello Kitty, the overly processed, people with delusions of grandeur. Crowds and people who have loads of children without thinking about the consequences and then neglect them.
Causes that are closest to your heart?
Preventing animal cruelty, hate crimes and rape.
Your idea of a perfect day?
Being in bed with my husband
I was disappointed to read that the RockInvasion tour with Nemhain, Black Sonic and Die So Fluid has been postponed. Is Nemhain lining up new gigs?
It was a real shame but it will hopefully be rescheduled for later in the year. We have another tour planned for May with The Cumshots, M.A.N and Superbutt. It's a longer tour and we're really excited about it.
What plans do you and Nemhain have for 2010?
Finishing "Murder Mile" our photo studio, finishing and recording the second Nemhain album, filming a new video, tearing it up at festivals and live shows, and draining bars all around the world dry!
Thank you so much for taking the time to talk with Femme Metal, Amber. Any last words for your fans?
Thanks so much for all the support, it means a lot. Be sure to pour yourself a stiff one (or ten) and play "From the Ashes" until your ears bleed! XxX
Links
MySpace * ReverbNation * Facebook * Twitter
Latest Multimedia
Independent Release
Review by Tony Cannella
The Montreal, Canada based band Anemonia are here to present their debut full-length release of Gothic/Symphonic/progressive metal inspired music called "Moonlit Numina". The band is fronted by operatic vocalist extraordinaire Cassiopée. The band history dates back to late 2003 and they have previously released three demos and a single, prior to releasing their current debut full-length. This CD features 12-songs and 54-minutes worth of some great, dramatic, atmospheric metal with plenty of bombastic elements and in-your-face melodies, and the vocals of Cassiopée really leads the way. The ultra-atmospheric intro of "Until Aeon's Dawn" starts things off and leads us into the fantastic tune (and my favorite on the CD), "Enchanting Melodies of Eternal Nights". This song is just so relentless and the vocal performance by Cassiopée is one of the best I've heard in a long time. She's got an operatic style, but there is so much strength and power in her voice, that she really pushes the boundaries of what an operatic metal singer is (or should be). "The Quest" is next and it begins with a keyboard/organ intro played by Philippe Beauvais and this song keeps the momentum going, this is one of the more melodic tracks, but it is no less powerful. "Pleasures & Satisfaction" is next and this is just a straight forward, riff heavy number that quickly became another favorite. Other highlights include: "Cruel Beauties", "The Beginning" and "When Midnight Rings". The final track is the epic 8-minute "Nocturnal Eden" and this song features all of the musical precision that this band will become known for. This is a great closing number that features some more great singing and musicianship. A great opening statement from this Montreal band. Of course, because they have a female operatic singer they are automatically lumped into the Gothic metal genre, but I hear some progressive elements as well. It would be easy to compare them to bands like Tarja-era Nightwish and bands of that nature, but I really don't hear a comparison that would do the band justice. There are some great elements here, the heavy guitars are highlighted just as much as the fantastic (and I can't find enough positive adjectives to describe the vocals) singing of Cassiopée. "Moonlit Numina" is a total group effort from a band that totally took me by surprise. The level of musicianship and the songs that can be found on this CD (and their first one as well) is of a very, very high caliber. The band certainly put their heart and soul into each and every track and that can be found in the overall quality of the material.
Rating – 95/100
Tracklist
Until Aeon's Dawn (Intro)

Enchanting Melodies of Eternal Night


The Quest

Pleasures & Satisfaction

The Beginning

Cruel Beauties

Lullaby

When Midnight RIngs

Tribal Right (Intro of Tribal Dream)

Tribal Dream

Hide Safely

Nocturnal Eden
Line Up
Cassiopée – Vocals

Adam Huard – Guitar


Philippe Beauvais – Keyboards & Bass

Nikko Cyr – Drums
Links
MySpace * ReverbNation * Facebook * Site
Label : Shinto Records
Review by Mortuai
Try as I might to be impartial, I find myself slightly biased about "Poet", the debut release from Pennsylvania native Tiffany Apan. On the one hand, I'm still a bit miffed about the fact Tiffany was supposed to be one of the participants on the "Ferocity and Feminitity" compilation but never got around to sending her contribution. On the other hand, those familiar with my tastes (or lack thereof) know full well I am a self-confessed fan of the bizarre in motion pictures, and due to this, her role in Troma Films' "Meat For Satan's Icebox" (no, seriously, that's the name of the film) definitely qualifies her to catch a break or two from me, so it all evens out and I'm back to where I should have started in the first place. While it may be a bit of a stretch to call the model/actress/singer's album a metal release, it certainly is an interesting, if somewhat uneven, listen. Apan's modeling career seems to focus on gothic imagery, and that particular imagery carries over very well into her music, her smooth, melancholic, semi-operatic vocals blending effectively with the everything-else-in-the-band instrumental work of her co-writer Jason English. Vocally, Tiffany reminds me a bit of Sarah Brightman, a touch of Lana Lane and perhaps just a tiny hint of Stefanie Duchêne, though at no point does she sound like a clone of anyone else. Musically, atmosphere is the name of the game here and "Poet" positively drips with it, plenty of stylistic variety on display but every track conjuring up dark soundscapes which are at times classically beautiful and at other moments disturbingly discordant…sometimes both within the course of the same song. Cuts like piano-driven opener "Ghost" (which works much better than the guitar-soaked remix version of the same track included a bit later in the disc), the meditative "Destiny's Path" and the effects-and-dark riff-laden "Ashes to Dust" are excellent songs but other tracks like the lurching, Middle-Eastern-meets-Celtic "Black Forest" don't seem to trigger much more in the listener than confusion. Oddly enough, my two favorite tracks on the album are the two cover tunes – one a superb dark-tinged version of traditional folk tune "Scarborough Fair" (made most famous, of course, by Simon and Garfunkel) and the other a heavily Patsy Cline-influenced tune originally performed by Apan's grandparents in the late 50′s and early 60′s, a track which may seem to the casual listener to be very much out of place in a hard rock release yet somehow fits in here almost perfectly. "Poet" is not for everyone – listeners who may be looking for something a bit more aggressive and metallic or something a bit more commercially viable will doubtless be somewhat disappointed by the generally slow pace and often experimental nature of the music. Fans of gothic rock who appreciate moody melodic vocals should definitely snap this one up though, as it is highly enjoyable for those who have enough of an open mind to appreciate what it has to offer..
Rating – 75/100
Tracklist
Ghost

Porcelain Heart

Free


Runaway and Hide

Ghost (Persephone's NetherRealm Remix)

A Prayer

Black Forest

Scarborough Fair


Destiny's Path

Ashes to Dust

Warrior (Soldier for Myself)

Whispers
Line Up
Tiffany Apan – Vocals
Jason English – Instruments
Links
MySpace * ReverbNation * Twitter * Facebook * Site
6 color styles available:

Style switcher only on this demo version. Theme styles can be changed from Options page.