Browsing articles tagged with " after"
Label : Nuclear Blast
Review by Davide Torresan
After almost a year of waiting, finally the soundtrack of the movie connected to the last Nightwish's album,"Imaginaerum", is out. After its release the album had a global success, giving reason to the ambitious project of Tuomas Holopainen of creating a film with some new songs written by himself. Riding the wave of enthusiasm, Nightwish decided to leave for a long tour that took them first in Europe and then in North America. In October the waiting for the film's release has been ruined by the premature split with the singer Anette Olzon. It caused the panic within the fanbase of the Swedish singer and an increase of hope to see the return of Tarja Turunen for the nostalgics of the "Old Era". None of this happened. In no time Anette has been replaced with the talentuous Floor Jansen (Revamp, After Forever) to finish the tour in North America. To celebrate the end of the first part of the tour and the end of the works on the film, Nightwish decided to do a final concert at the Hartwall Areena in Helsinki. And the premiere of the film took place immediately after the show.
"Imaginaerum" (The Movie), directed by Stobe Harju, tells the story of Thomas Whitman, an elderly songwriter with an otherworldly imagination. During sleep, the old man fights to find the most important memories of his life and to relive the experiences of his youth. He must also contend with the fact that, due to a serious illness, his life is in danger. Only the dreams are the "sanatorium" to cure his imagination and soul. Continue reading »
Interview by Ary R.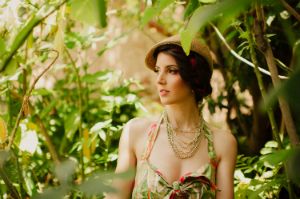 Some of you know this band thanks to Ryan Folden's work, After Midnight, some other got in touch with these guys on the occasion of the Dark Adrenaline tour by Italian act Lacuna Coil. Who are we talking about? The answer is here: American band THIS IS SHE, that in this 2012 enter the music scene with a well-respected EP, "Nobody Is Ok". As soon as the tour came to an end, I had the pleasure to exchange some chats with the sweet Alana Grace, that revealed something about this European tour and about the new goals of the band. This week Femme Metal hosts an interview with This Is She and we have the pleasure to talk with the singer Alana Grace.
Hi Alana, welcome on our website. How are you doing?
I'm doing great! I'm happy to be back from tour and relax into the holiday season. It's my favorite time of the year, and I'll get to see my family soon so it's a good time.
This Is She is an American music reality that slowly tries to introduce itself in Europe in the proper way. Would you like to share something about the band biography or about your musical careeer?
I met Christian and Ryan back in 2009 when I toured with the Vans Warped Tour. They were out with their band After Midnight Project at the time, and we all bonded together throughout the summer. Both bands had their ups and downs and in 2011 I think we were all ready to try something new for a change. I had an idea for an electronic rock band, and I was looking for players right as After Midnight Project decided to take a hiatus. So we hopped in the studio together and wrote for a few months before starting to play live. Finally we released our first EP in July of this year and have been trying to promote it ever since.
You've ended up the European tour recently, This is She was chosen as the support act for the Italian band Lacuna Coil. How would you describe this experience?
It was an incredible experience for us to go on tour with Lacuna Coil. They are so good live it was a little intimidating at first, but they were very nice to us and we became easy friends. I would say the crowds were awesome for us. They have a really dedicated fanbase who generally had checked us out before coming to the shows. It was so much fun to see some people were already familiar with our songs, and it really made us feel at home with their fans.

Interview by Andy Axworthy
Hailing from Bratislava, Galadriel have been delivering their own brand of doom, death and heavy metal since "Empire of Emptiness" was released in 1997. A band that writes from the heart their style has matured over the years, though it has never lost its edge. With their latest release - "The 7th Queen Enthroned" – about to hit the stores we took some time out with singer Sona Witch Kozakova to talk about life, reality and a damn good metal album.
Hi Sona. A warm welcome from Femme Metal. How are you today?
Hi Femme Metal, I heartily greet the readers of Femme Metal Webzine. Thank you for asking, I'm enjoying the first cold days of autumn.
You joined Galadriel in '96. How did you get drawn to music, to metal in particular, and how did you end up joining Galadriel?
When I was twelve, my brother brought home his first metal vinyls and I was so fascinated by the metal music. And it keeps me during all my life. We've been always dreaming about forming a metal band. But everything started many years later when I met Dodo and Voloda at some festival in Czech Republic and we were talking about the music and life. So I have told them about my dreams to be a singer. These guys were preparing the recording of the first Galadriel demo and one month later they came to my house and asked me to record vocals on their demo because their vocalist left the band.
It's been quite a journey from "Empire of Emptiness" to latest release, "The 7th Queen Enthroned". For you, what would you say has remained constant and also, what has changed the most over that time?
There are many changes of course. It's hard to compare middle 90s age and nowadays. When we were at the beginning it was all about the young enthusiasm, easygoing life, dreams and plans. Later we found out it will be not that easy to reach our goals and nothing is for free. We gave all our lives to the band. Many of the plans we have did not realize by now. Now all of us have many problems with jobs, bills or credits. But we are trying to approach very seriously to the band and trying to grow every day. I'm challenging myself when I'm not satisfied with my performance almost everytime. I think we're still trying to be kind to our fans and supporters. Every one is so important to us.
While a metal heart beats at its centre, Galadriel is a band that is not afraid to experiment with its sound. Is that something that evolves during songwriting and rehearsal or do you go into the studio with a particular idea in mind?
There are some experiments that were created in the studio of course but most of these elements and ideas we were preparing in the rehearsal or at home. Many times when we are working on new songs, at the first steps, we are working at home and sending ideas and demo mp3s through Internet so everybody can think about that in the quiet of home. That's for example my best way to be creative. I need to think about songs and melodies first and after I'm ready to perform my ideas I record them. After we have few ideas to work with we can meet in the rehearsal and work together.
In terms of songwriting, where do you get your imagery and inspirations from, both personally and within the band?
There are some things and themes around us that hurt us and we are thinking about them and talking about our opinions. Everyone of us has some dark and light places in his soul. There are some feelings growing in those places. The feelings give us the ideas for melodies or lyrics. Sometimes I wake up in the morning, looking thourgh the window, and it just show up in my mind. I wake up with some strong feelings and they need to go out. So I take my phone and record some melodies in working quality.
Talking of the band, could you introduce us to and tell us a bit more about your fellow band members?
Actually we are in this line-up: Dodo Datel (vox, bass), Tomax Gabris (guit), me (vox) and live co-performers Jano Valer Tornad (drums), Peter Lipovsky (guit) and Andrej Kutis (keys).
The "7th Queen Enthroned" is your latest release and the next step forward in the band's evolution. How do you feel about the album, and what has been the reaction from the press and fans alike?
I feel good with new album. We tried to do our best in conditions and possibilities we had. I think we did another step forward. The final release of the album is delayed and I have not the CD in my hands yet. We have published two songs on the Internet and the reactions are really positive what is encouraging but I think our fans will let us know their emotions and feelings after the CD will be definitely out for some time.
Can you tell us more about the idea behind the album title? Where did it come from? Is it a theme in its own right or does it form part of a story arc with "World Under World" and "Renascence of Ancient Spirit"?
We feel there are many bad things and situations in the world and everyday we're waiting for another bomb or terroristic attack. Greed and recklessness of people in combination with aggressiveness and arrogance move our world more and more to extensive conflicts. Also the drop of mineral resources and environmental blindness, fails and mistakes of mankind fill us up with very bad feelings. It looks there is too many people on this planet… and that's dangerous. Our "7th Queen" is some status of mankind after collapse of life on Earth. However she (the Queen) tries to do something, to save the life, everything she touches is turned to death and dust. She's a mirror of mankind. Hopeless she fights for the change (like few parts of people) but all her endeavors are smashed by aggressive and destructive thoughts and feelings. So she was enthroned by mankind. People have chosen this way of extinction… There are some parallels with some themes we used on our previous albums but every one of our albums stands alone for itself.
How about the album artwork? What is the story behind the design?
Yes, we tried to put our thoughts from lyrics and songs also to the cover. So we wanted to show some desolated hopeless woman in pain in a dead world. I've been a part of the team which prepared the latex fashion show of my friend Krisztina Csizmadia few years ago in Austria. I was working as a make-up designer and the model Lizzy Meow was one of most important part of the show that night. When Dodo told me about his idea of the cover we were talking about some possibilities and then we decided to ask Lizzy for the cooperation, we knew she is open for some kind of destructive or cyberpunk ideas, haha. Yes, we are really happy she said yes to our offer. The photo-shooting was taken in Vienna by the photographer Marius Sachtikus and Lizzy's make-up was done by Nadja Hluchowski. This photoshooting was really professional and we were selecting from more than 200 pictures. All post-production works were done by Dodo himself.
"The 7th Queen Enthroned" is a consistently strong album. Rockers like "Still Not Dead Enough" and "The Last Time" sit comfortably alongside hard hitting yet atmospheric tracks like "Crucifixion Deluxe" and "Eosphorus". Which song is your own current favourite from this release and why do you like it so much?
Thank you! I really love all songs on the record. It's hard to choose one or two. Maybe I will be able to choose after some shows we will play and I will know how can I sing each of the songs on stage. I'm really looking for singing "Crucifixion DeLuxe" because in that song I sing with different style. We will not play "Eosphorus" live because this song is dedicated to the dead daughter of my close friend. And there are so many actual sad emotions in my heart that I cannot sing it now correctly. Maybe later…
How about your personal musical influences? Which bands and/or singers do you enjoy listening to and which of them inspired you the most when you were starting out as a vocalist?
When the idea to be a singer first came to my mind I decided to be singer with growling vocals, haha. I was really listening to bands like Aphyx, Obituary or Morbid Angel in the beginning of 90s. But as you know I'm using clear vocals because Dodo is singing the growling parts, haha. As there were not so many female vocalist in harder or darker metal genres in my beginnings it's really hard to say about some idols. I always loved Kari Rueslatten, she was singing in doom metal band The 3rd And The Mortal, and I also love her solo works despite of fact she is far from metal music nowadays. Another my favourite singer is Anneke van Giersbergen, I love Lisa Gerrard… later Sharon den Adel, Sarah Jezebel Deva or Mariangela Demurtas. There are many talented and brilliant female vocalists I love to listen to and I still love clear and growling male vocals too

You recently played the Gothoom Festival. How was the show and what was the highlight of your day? Did you manage to see any of the other bands that were playing?
Yes, it was the festival promoted and organized by our label Gothoom Productions. Our show was quite good despite of fact our line up was completed with new guys and they have only few days to learn how to play the songs. But guys were cool and we really enjoyed it. Maybe it was a not so much comfortable situation for us as we were playing right after the headliner of the day, Septicflesh, and many people were still oriented their way but our fans were cool. It's always difficult to look at the other bands, because we need to prepare for our show. But we have seen some parts of shows of Doomas, Septicflesh and Skyforger…
What other interests do you have outside of the band? How do you relax when you've got some time to yourself?
Oh, I have really many many interests, haha. Sometimes when I wake up in the morning I don't know what to do first. I want to do so many things when I have some free time. My biggest pleasure are animals and we have many animals, so in my free time I take the care of them. I also spend my free time making art… I create jewelery, some characters or I paint… that's my biggest relax. But sometimes I only lay on the sofa with some book.
As a band, Galadriel have grown up with the Internet. How do the events of the latest release compare with the experience of getting "Empire of Emptiness" marketed and distributed back in the day? What do you personally think has been gained – or lost – in this media change?
Well, yes. On one hand Internet has changed everything. When we were promoting our first album in 1997 it was everything more complicated. We used the classic mail way to spread our music to magazines. We used the classic mail way to answer to letters of fans and answer the interviews. Now we can upload some song to YouTube or to one of many players on the web or social web and send link directly to our fans. Everything is faster and easier. So it's definitely more comfortable and more effective than in the past. On the other hand was so cool when we get first letters from fans written by their hands and they traveled to our city to buy the CD directly from us. So I think it was more 'heart to heart' way of communication.
With the Web now putting the world at your fingertips, which parts of the world outside of Slovakia are currently showing the greatest interest in your music and which countries and/or festivals would you like to play and why?
Outside of Slovakia and Czechia… I think we have many fans in the countries of South America. This is the part of the world where people really love this kind of music and are really thankful for every band that comes there to tour. So I would love to travel there to play some shows but it's not easy for a band like Galadriel. And festivals… hmm… yes, Hellfest would be cool or Metal Female Voices Festival is growing more and more and that would be another great adventure to play there. And Wacken of course… all the world is meeting up on Wacken. And there is another great new kind of festivals on the boats. That would be cool too, haha.
What is next for you and Galadriel? Are you taking the album on the road and further afield?
So, now we are really looking forward to the release party show of our new album here in Bratislava, Slovakia. We would like to play many shows in 2013 all around Europe, we have some ideas and offers and I hope most of them will come true. And I hope our fans will not wait for next album another five years!
Thanks for sharing this time with us. To wind up, is there anything else you would like to add for our readers?
My pleasure. Thank you for interesting questions. I'm sending heartily greetings to all readers of Femme Metal Webzine and I hope we will see you under stage next year

Keep an eye open on our website or Facebook profile to stay tuned about everything. Check out our new album "The 7th Queen Enthroned" too

Save the Nature, save animals and all what's alive… Thanks!
Links
MySpace * Facebook * Twitter * Site
NIGHTWISH's long-awaited "Imaginaerum" film — based on the band's album of the same name — will be released theatrically in Finland on November 23. The movie had its premiere on November 10 at Hartwall Arena in Helsinki, Finland, where the audience was treated to both a full-scale NIGHTWISH concert and the first-ever public screening of the movie. The "Imaginaerum" screening at Hartwall Arena was preceded by a show by the musicians in NIGHTWISH themselves in what was their last concert in Finland this year. Professionaly filmed video footage of NIGHTWISH performing the song "I Want My Tears Back" at the Hartwall Arena can be seen below.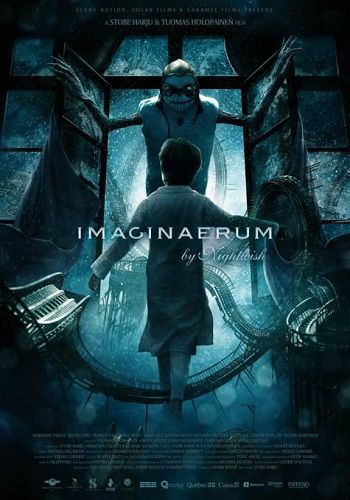 Interview by Miriam C. & Roberta Ilaria Rossi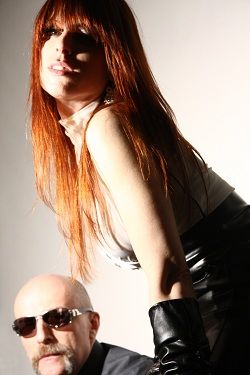 Today, we have the pleasure and the honor to give space to one of the true legend of electronic/darkwave genre. Italy's Kirlian Camera has almost in action from 30 years with a lot live activity and a lot of releases, so we took occasion to interview Angelo Bergamini, the mainman behind this project and the singer Elena Alice Fossi for know more about their tenth release "Nightglory". Also we took advantage of this asking some infos about SPECTRA*Paris and more Elena Alice's side projects….
Hi guys, welcome to Femme Metal.net. Your latest album, "Nightglory", was released not so long ago. How have reviews and feedback been for this album? Are you satisfied ?
Angelo: Perhaps it's a little too early to realize what's going on with "Nightglory", but I can say we noticed huge interest about it. Some people were surprised because of our "change of route", but Kirlian Camera are not that alien to doing what they feel, whether it's approved or not by whoever and couldn't care less of opinions around. Anyway, I think this album will be taken as a very important chapter in the Kirlian Camera history, if one is going to listen to it without any prejudices, then he can easily feel that "Nightglory" is just the highest point of our discography, the one containing our exact identity. If one doesn't like it, it means he doesn't like this band, it's so simple. This album is so filled with passion and purity that we are really proud of its presence within our life. We worked on it with unusual passion, till reaching extreme limits as far as identification is concerned. Yes, we're satisfied, totally. And proud of this "creature"…
Could you please tell us a little bit about the band's history, to get some informations for our readers?
Angelo: We were born more than 30 years ago, springtime, with incredible enthusiasm and need to survive many years to come. Doing a summary of such a long time is rather difficult and it's even more tricky due to the fact Kirlian Camera is quite an anomalous band, which has been moving freely from an atmosphere to another, throughout time. We have been a deep-underground entity, we got platinum records in the pop area, we changed a million members before getting a stable line-up with the arrival of singer/composer Elena Alice Fossi. Kind of a rollercoaster; we met a lot of people, 98% negative idiots who only tried to exploit the band. Poor grotesque characters with no real identity, you know… this band's history isn't that funny and it's filled with several bad events created by absurd people. But I must admit that my collaboration with Elena is the most beautiful event in my life. My hard work finally paid off as for personal satisfaction, thanks to her presence and great inspiration coming from her musical ideas.
Before the main release (I mean "Nightglory") you published the MCD "Ghlóir Ar An Oóche", a really, interesting appetizer that contains a rework of "After Winter" and "Nightglory" both in normal and camera version. First of all what does "Ghlóir Ar An Oóche" mean and why did you choose to have the title in Gaelic?
Elena Alice : It means "Night glory", exactly. We did choose to use a different language for the single, in order not to mix it up with the album. We opted for Irish/Gaelic because it sounds so deep and evocative. Also, Angelo's mother family has some Irish origin: South East Ireland/Waterford area, if I'm correct… I suggested to use such language, as in the last period he's sometimes digging into his far past, so I perceived something natural coming out from those words…
Having given "Nightglory" a listen , I would say the band's sound still remains within darkwave/synthpop genre. Can you please give us more insights about the creation of "Nightglory"?
Angelo: However, pop music is the point from where we started many years ago… even if we had/have in mind a very personal concept of "pop music". So, I'd like to say I don't agree so much with promo-introduction to "Nightglory". I don't think it's our most accessible work ever, or better, I guess it is, but it's misleading to introduce this album in such a way, due to the fact it offers something totally particular: it seems to be able to talk deep to heart, while it succeeds in not sounding oppressive to ears. Doing an oppressive sound to describe a drama is easy… it's (by far!) less easy to compose music about a personal drama by respecting… "Music". Kind of respect to listeners, to yourself as a listener and an attempt to create something beautiful despite the sorrow you feel within. In my opinion, Gandhi was a warrior, not a pacifist as many people think: only, he had a different idea of how a war had to be done. Just an example which is probably going to touch a "too important theme", but… as far as our small garden goes… "Whoever has ears to hear, let them hear"…
The "Nightglory" cover artwork is simply and effective – the huge black panther. What do you want to express with it?
Angelo: The Black Tiger is the symbol of the night itself, for us. That night we come from… Then, we are used to calling Elena Alice "Black Tiger" or simply "Tiger", exactly, maybe this is a little homage to her, hidden in that title… Worthy purity and loneliness…
The song "Winged Child" complete title should be "Winged Child Sitting on a Bench Watching Obscure Clouds Getting Closer While People Seek for Shelter" guys you always surprise me, can I ask where you got a a title like that?
Elena Alice: It's a vision that comes from the inside. One day, when we were taking photos in a local garden, we noticed a beautiful old bench and… the rest is dreamlike. Such a title sounds pictorial, probably. But, how could we turn such a vision into a title without explaining the vision itself…? Well, in the beginning the idea made us laugh, but now, who knows?… Maybe it's just the beginning of a weird new trend, for us… we'll see!
Elena, recently with SPECTRA*Paris you've released your second album "Licence to Kill". Can you talk a little about this other project and in specific about your latest album?
Elena Alice: SPECTRA*paris is a strange beast… one day it sounds glam, the day after goes to meet Ralf & Florian, then it finds the way to Twin Peaks and becomes an empty cinema filled with scary ghosts. S*P is a combination of noir desire, erotica, spirituality, science-fiction, distorted fashion… comics meet suicide tendencies! The last album "Christmas Ghouls" (10-track mini-album) drifted away from "License to Kill" for a while, offering acoustic and acoustic-like ballads, tormented Christmas echoes and dreamy – but worried – pages. I'm working on the third album of this saga and I can say that, at the moment, it sounds electronic, more than former ones. My acoustic/ballad side is finding a place in the cosy arms of my new project Alice Neve Fox, a quartet in which I'm mainly accompanied by musicians on grand piano, acoustic guitar and double bass, even if some theremin and vintage moog is peeping out here and there, occasionally… as well as some guests I attach great importance to. S*P will be roaring again soon with some new sounds and line-up, anyway. Kirlian Camera/Alice Neve Fox's guitarist and drummer Kyoo Nam is now part of the gang…
Talking about Spectra Paris, during Christmas 2010 you've released an interesting experiment called "Christmas Ghouls", I'm curious as to why as it's very far away from your musical visions?
Elena Alice: Making a Christmas album was an old dream, as well as making "my" own Xmas album, as it had to be as personal as possible. Moreover, "Silent Night" had to show a different side, as my Christmas is filled with imaginary toys, dreams, angels… but even with a deep sense of apocalypse. So, my German version to "Silent Night" sounds darker and more dramatic than expected, although I didn't wanna destroy original global atmosphere to the hilt! This album made me realize I need to bring my 'acoustic side' back to light, as I love electronics very much, but I even love so much that magic that acoustic instruments can create, although I sometimes like to add some electronic vintage inputs coming from Theremin and MiniMoog. Practically, "Christmas Ghouls" set the tone to my new project Alice Neve Fox!
Angelo, in the beginning, the sound of the band was more synthpop oriented, you also happened to be in Italian synthpop/disco band Hipnosis in 1982 and 1984 – would you like to tell us something about this experience?
Angelo: I joined the band while they were working on the debut single "Pulstar". After a couple months such single came out and it suddenly went platinum! I honestly must admit that Hipnosis was a funny machine to make some money, although I earned nothing at all! I cancelled the world tour a few days before it started! I left the band after some further experiments, videos and TV appearances. The label offered me some big money to remain on condition that my name didn't appear on any Kirlian Camera work for five years, so I rejected the offer and went away.
Is there any artist or band that, since the beginning, have influenced your work or has it always been your own work?
Elena Alice: Strangely enough, I guess I don't feel any big influence. I love music since when my memories start out, but music is something in the air, for me, so I can catch an idea without knowing who's hiding behind that tune I'm occasionally listening to or whatever. But I can say I like listening to Angelo Badalamenti, David Lynch, Zbigniew Preisner, Ennio Morricone, Susanna Rigacci, Jessye Norman, Giovanni Pierluigi da Palestrina, Arvo Pärt, Hildegard Von Bingen, Jocelyn Pook, Pink Floyd, Laurie Anderson, Danny Elfman, Janis Joplin, Muse, Portishead, some old rock'n'roll grooves and Kraftwerk, of course!
Angelo: In the beginning I used to listening to several bands, but, after a while, I realized that almost none of them was really so essential for me. Anyway, I have been listening to many artists, throughout time, so I had a chance to appreciate Tangerine Dream, Klaus Schulze, Nico, White Noise, Delia Derbyshire, Pink Floyd, Hawkwind, Alvin Curran, Kraftwerk, Giorgio Moroder, Ash Ra Tempel, Neu!, Amon Düül II, Popol Vuh, Peter Gabriel, Le Orme, Klaus Nomi, Joy Division, Metro, The Sound, Ultravox, Gustav Mahler, Max Bruch, Anton Bruckner, Franz Schubert, Francesco Paolo Tosti, Salvatore Licitra, György Ligeti, Marc-Antoine Charpentier, Scott Walker, Mauro Pelosi, Matt Munro, Neil Young, Johnny Cash, etc…
The band name is a clear reference to the Kirlian effect, that is mostly used in bio-physic photography. Who is the one that chose the name?
Angelo: I decided to use such a name in spring 1980, as former name Suicide Commando sounded a bit too aggressive for a project mixing together pop, krautrock and post-punk, at the time!

The band has was founded by you, Angelo in 1980. You've been on the scene for over 30 years now. What has changed since the early days to now?
Angelo: I have noiticed that today's music market doesn't offer any creative chances to a creative musician, rare exceptions aside. I wasn't that used to this "flattening". Stupid producers and idiot labels exist since time immemorial and I worked with a lot of them, but… time ago there was more confidence in some free creativity. Today's bands are boring me stiff and nothing happens since years and years!!! New "rebels" are but spineless posers with no dignity at all and the worst thing is that their music seems to be made for old dumb zombies. Freshness and innovation are two perfect strangers, in music field, currently. The problem is that the audience is accepting all that without any reaction.I feel like I'm becoming a real alien, here!!! Hopefully, nobody will notice my brand new antennas, BRRRR!!!!
You are an electro/darkwave Italian band, maybe you were one of the first band to create this kind of music and, more over, you've also been the first band ever in signing a record deal with Virgin Records. How did this happen? Would you like to tell us more about it?
Angelo: Well, signing to Virgin was so uneasy at the time – and for an Italian band was simply impossible – that when a friend called me saying they wanted us on their roster I did reply by gyawining! I don't know the reason why Virgin wanted us, but I remember that, during a TV-festival, I had been passing near the backstage of the GTR project (Steve Howe from Yes and Steve Hackett from Genesis) and I notice they were playing one of our songs, then the manager of Pet Shop Boys told me that they went crazy for "Blue Room" and Afrika Bambataa was used to performing the same song during his sets… meanwhile Air France had been broadcasting KC on its flights and I had some meetings and free time with Human League, Simply Red, Nico (Velvet Underground), Conny Plank (producer of Kraftwerk, Ultravox, Eurythmics), etc., so… I realized we were a pop band! But it was strange…maybe I didn't feel that at ease in that golden hotchpotch, at the time, as I was much more interested in the underground area and avantgarde/contemporary music…
Let's be straight and clear, I hope you appreciate my frankness, why the hell in Italy an band like you with such a musical history don't give a damn about you, I mean for me and the entire scene you're the precursor of this genre. What must change in Italy? It's because of the wrong mentality, maybe?And why Germany and Belgium seems love your music?
Elena Alice: OK, our relation with Italy is complicated: we like the landscape, we love the food, the traditional culture and even the people, but, as far as real innovations are concerned, Italy decided to give up, some decades ago. In Germany and Belgium exists a kind of "middle area" where some bands have a chance to express themselves. An area placed between underground and mainstream. It doesn't happens in Italy, unfortunately. I am absolutely sure that many people could love the music of KC and many other bands, but… it's like there was a impassable frontier whose checkpoint police is totally alerted 32 hours a day! No one can get in from that border!!! Italian music business has a clear concept in mind: you must sound "super easy"and so, even "important music composers" (some embarrassing but popular rock singers) are doing nothing but music for boring bourgeoisie, pope-boys, fast-food monkeys and tanned people drowsing on a cheerless yellow beach filled with flies. We have some fans, some good ones, in Italy, and we actually are grateful for all the praiseworthy efforts they do to make our sound become more popular, but they aren't so many, not enough to keep us alive, unfortunately. I must realize that this nation's biggest part of music listeners has no respect but for absurd clowns posing as great artists. The sad point is that there are so many good bands… and some of them are even "listenable": I'm sure they'd perfectly fit to buyers' taste! But Massive Attack is the only good alternative that Italian music industry police allows normal people to listen to, more or less, as no further name is jumping in my mind, at the very moment… anyway, I decided to try again, in my Country, as I don't wanna give up, so I guess I'm gonna sing Italian a little more often, in the future… my bridge on this wonderful Country is not collapsed…
What's in the pipeline for KC, what are your future projects?
Elena Alice: As for Kirlian Camera, we're working on the single "Immortal", a song taken from the new album which has been slightly revisited for this occasion. The single will contain some previously unreleased material, as well. We're just planning our first official live album, to be released on audio CD, DVD, BlueRay and digitally, of course. We're told it'll be recorded at the Teatro Regio di Parma (Royal Theatre of Parma) or in a old church… we'll see…
Anything you would like to share with your fans and Femme Metal readers?
Elena Alice & Angelo: Don't judge a book by its cover.
Links
Kirlian Camera : MySpace * Facebook *Site
6 color styles available:

Style switcher only on this demo version. Theme styles can be changed from Options page.