Browsing articles tagged with " agua"
Label : Pias/Agua Recordings
Review by Luisa Mercier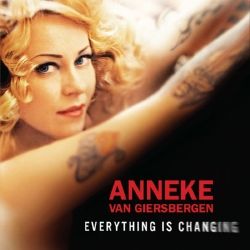 After releasing "In Your Room" I was a bit sceptic about Anneke's new record. Beware: I was not sceptic about her vocals (never been and never will, she is always amazing), but I did not like tracks like "Hey Ok!" or "Sunny Side Up" which I found way too much cheesy. On the other hand, I loved songs like "Wonder", so I had sort of mixed up feelings about her previous album. For "Everything Is Changing" she teamed up with the Portuguese producer Daniel Cardoso (also live musician for Anathema) and the result is very, very satisfying. She abandoned the easy pop atmospheres and embraced a rock sound which is explored in all of its nuances, but it is always present. The opening track is "I Feel Alive", the first single. Lively, happy, sweet, romantic, this song is the perfect tune to cheer you up. Guitars are heard, but they' re not overwhelming. A very nice pop-rock that can be enjoyed while walking or driving. In the same vein there is "You Want to Be Free", which is a little bit heavier, but always catchy and very positive. Of course, Anneke's vocals are the main focus, but the surrounding music context is equally interesting. The title-track is an atmospheric ballad with a soft electronic background, keyboards and quiet mood. Maybe not the highlight of the album, but it is worth more than a listening. "Take Me Home" starts with a dance beat that soon turns into a rock, up-tempo song. Guitars and electronics mix creating a modern, melodic track that all of you will love. Definetely electronic, but more ambient/world music sounding is "I Wake Up" which has a certain pathos, an uplifting feeling. One of my favourite off "Everything Is Changing". I had already listened to "Circles" in a live video and I appreciated the sweetness of the piano and voice arrangement. The voice of Anneke that brings everything to an upper level is the real treat of this song. "My Boy" is a nice mid-tempo that becomes faster in the chorus. Electronic again blends with rock tunes creating a track that maybe is little bit more melancholic than the others, but the real rock comes with "Stay". The beginning is almost metal but it becomes more melodic when vocals kick in. Definitely the heaviest and angry track on the album. Let's go back to pop-rock territories with "Hope, Pray, Dance, Play". The arrangement slightly recalled me Depeche Mode; maybe because of the 80′s sounding keyboards. Another up-tempo song is "Slow Me Down" which slows down only in the title, I believe. The song is very fast and it will be great to play live. Metal again with "Too Late", which is darker than the rest of the record but very enjoyable for me. I mean, I love positive atmospheres, but heavyness is also a pleasant surprise in Anneke solo record given the acoustic style of the first and the pop songs of the second album. "1000 Miles Away from You" is an interesting track that mixes a lot of genres: pop, rock, post-rock, electronics. A very beautiful way to end "Everything Is Changing". I have no doubt this is her best solo release: it contains a variety of music styles, you never get tired of it and of course there is Anneke. How can you get tired of her?
Rating – 85/100
Tracklist
Feel Alive

You Want to Be Free

Everything Is Changing

Take Me Home

I Wake Up

Circles

My Boy

Stay

Hope, Pray, Dance, Play

Slow Me Down

Too Late

1000 Miles Away From You
Line Up
Anneke Van Giersbergen – vocals

Daniel Cardoso – producer, composer, multi-instrumentalist
Links
Label : Jammm/Agua Recordings
Review By Tony Cannella
Anneke van Giersbergen has enjoyed a career renaissance since leaving the seminal Dutch outfit The Gathering. She has not relied on her storied past with The Gathering and has forged a new musical path for herself, a fact that comes through on her new live album – simply titled "Live in Europe" – with Agua de Annique. What you get here is 50-minutes worth of live material from Anneke and Agua de Annique record in Europe (hence the title). From the opening intro to the closing track, The Gathering's "Shrink" you get a nice collection of songs from the band in all their live glory. "Live in Europe" features a good cross section of material from slower tunes like "Day After Yesterday" to more up-tempo songs like the great "Hey Okay!" and "Fury". In particular, "Hey Okay!" sounds as great as ever and I would defy anyone to be sad while listening to this song. Other highlights include: "My Girl", "Who I Am", "Adore" and "I Want". Like a fine wine, Anneke's voice just gets better with age. It is obvious that she is having a great time with Agua de Annique and that positive attitude comes through loud and clear on "Live in Europe".
Rating – 83/100
Tracklist
Intro
The World
My Girl
Who I Am
Day After Yesterday
Hey Okay!
Fury
Beautiful One
Adore
I Want
Laugh It Out
Witnesses
Shrink
Line Up
Anneke van Giersbergen – Vocals, Piano, Guitar
Thomas Martens – Guitar
Jamie Cavanagh – Bass
Rob Snijders – Drums
Links
Label : Psychonaut Records
Review By Tony Cannella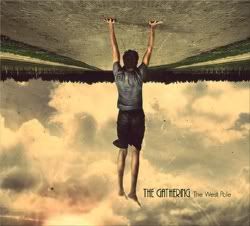 It's always a risky proposition when an established band decide to change singers after having a long successful run with their previous one. Sometimes it works out, other times it is an unmitigated disaster. That is exactly the situation that Dutch rock/metal legends The Gathering find themselves in. Out is Anneke van Giersbergen – she left to concentrate on her new project Agua de Annique. In is former Octavia Sperati front-woman Silje Wergeland. She has the toughest job of all to win over the loyal fan base, but after only a few listens to the bands much anticipated new CD "The West Pole", it appears that the band has made a solid choice. Silje fits the band like the proverbial glove.The CD opens with the instrumental track "When Trust Becomes Sound". It's rare for a 4-minute instrumental to start an album, so you have to give the band some credit for trying something a little bit different. Our first introduction to Silje Wergeland comes on the second track "Treasure". It is a song that has a heavy avant-garde pop flavor to it, but it has a definite edge and attitude to it as well. My first impression of Silje is that she reminds me a bit of Shirley Manson of Garbage at times, her vocals are actually quite sweet and passionate. She is certainly no Anneke clone, she really has her own thing going. "All You Are" is next and it starts off with a sweet sounding intro before speeding up and becoming more straight forward in approach, this is one of my favorite songs on this disc, Silje's vocals are just soaring on this one and they really push this tune over-the-top. The next track is the title song "The West Pole". This song has a bit of a "Nighttime Birds" feel to it. Complete with hypnotic rhythms and a sensitive vocal performance, this track is another favorite. Other highlights include: "No Bird Call", "Capital of Nowhere" and "You Promised Me a Symphony". The final three songs "Pale Traces", "No One Spoke" and the 8-minute "A Constant Run" all conclude this CD in style. The Gathering sound like a band reborn. The songs boast a confidence and assurance that is undeniable and quite impressive. The Gathering have been hugely successful over the past 20 years or so and it remains to be seen if they can continue with the same level of success with their new singer. For better or worse, this is a step in a positive direction. The band have not rested on past laurels and recorded an album that is unmistakably The Gathering. It has all of the ingredients that made this band such a treasure with a few new twists and turns along the way. I have to admit, the 10-songs and 55-minutes worth of material that is found on "The West Pole" far exceeded my expectations.
Rating – 90/100
Tracklist
When Trust Becomes Sound

Treasure

All You Are

The West Pole

No Bird Call

Capital of Nowhere

You Promised Me a Symphony

Pale Traces

No One Spoke

A Constant Run
Line Up
Silje Wergeland – Vocals

René Rutten – Guitars

Frank Boeijen – Keyboards

Marjolein Kooijman – Bass

Hans Rutten – Drums
Links
Label: Orcynia Records
Review By Tony Cannella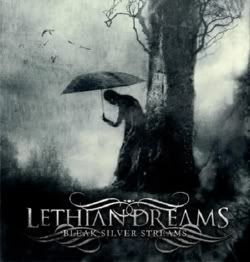 Doom metal is alive and well and currently residing in France of all places. Actually I'm talking about the band Lethian Dreams. At first glance of their new 6-song CD "Bleak Silver Streams" I thought it was an EP. Although it has only 6-songs, the CD is actually 54-minutes long! All of the songs clock in at the 8-10 minute range and feature some of the heaviest riffs this side of Candlemass. The songs feature three distinctive vocal styles in their repertoire. The male vocals are handled by Carlos D'Agua. He employs two different styles, one is more of an aggressive extreme metal style and the other has more of a Celtic Frost "Into The Pandemonium" vibe to it. Carline Van Roos performs the female vocals. In addition to her vocal duties she also plays the following instruments: guitars, keyboards, bass and programming, she also wrote all of the lyrics and co-wrote the music with guitarist Mathieu Sachs who completes the line up. The 9-minute track "Elusive" starts things off and right from the get-go the listener is drawn in by the heaviness of the opening riff and a spoken word vocal bit, before the more extreme vocals come in. Carline's vocals come in a short time later and the contrast in styles is really cool and unique for this style of music. It is really a solid opener and the song really puts the band on full display. "In Seclusion" is next and it starts off slow yet still very heavy and is a definite highlight. The band doesn't stray too far from what they do best, and that gives the listener a sense of comfort, what you hear is exactly what you get. "Under Her Wings (Mournful Whispers)" is another song over 9-minutes long and it begins with a eerie keyboard intro before Carlos' extreme style vocals come in and soon give way to Carline. The trio of "Requiem", "Severance" and "For a Brighter Death" complete the CD. "Requiem" in particular is a big highlight on the CD. I like the fact that all of the vocal styles are split pretty evenly, they are all given plenty of space the show what they can do. Looking at the song titles, you can pretty much judge what the band is about lyrically. Nothing too happy here, but Carline's lyrics are well thought out and very poetic. With their doomy riffs, long songs and the overall feel of "Bleak Silver Streams" Lethian Dreams may not appeal to everyone, but fans looking for a new band to support in the doom genre, should look no further than Lethian Dreams. They just may be the next big thing in doom.
Rating – 75/100
Tracklist
Elusive

In Seclusion

Under Her Wings

Requiem

Severance

For a Brighter Death

Line Up
Carlos D'Agua – Vocals

Carline Van Roos – Guitars, Vocals, Keyboards, Bass and Programming

Matthieu Sachs – Guitars
Links
Label : Agua Recordings
Review by Tony Cannella
Everyone knows that Anneke van Giersbergen was the voice of the seminal Dutch band The Gathering up to a few years ago. Since leaving The Gathering she has formed her own outfit called Agua de Annique and in 2007 they released a pretty cool debut titled "Air". Now the band is back with their second release titled "In Your Room" and it sees the project expanding on what they started in '07 to release a more complete and sophisticated album. For those who have heard the first Agua release than you will know that they are really not metal, so don't expect anything like the classic The Gathering albums "Mandylion" or "Nighttime Birds", having said that, "In Your Room" is still a very good album (metal or not) that really showcases the vocal talents of Anneke, which are quite strong and getting better all the time."Pearly" started things off and it has a funky riff that starts the song off quite strong and immediate. The second song "Hey Okay!" is just brilliant and hands down my favorite track on either one of the Agua de Annique albums. It has such an up-tempo happy feel and positive energy to it, that it is impossible to be in a bad mood after listening to it, one thing is also obvious, Anneke still has a hell of a voice. "I Want" is next and continues where the previous two songs left off – again, it's got a nice melody and vibe running through it. "Wonder" is a beautifully wistful piano ballad and other song that's destined to become a favorite. Other highlights include: "The World", "Sunny Side Up", "Home Again", "Just Fine" (co-written with Devin Townsend) and "Wide Open", but honestly among the 12-songs on display here, there is plenty of good music here. With "In This Room" Anneke and Agua de Annique have far exceeded what was begun on "Air" and released an album with a ton of depth and character. "In This Room" is 12-songs worth of sophisticated and experimental, avant garde power pop music that is quite a ride.
Rating – 85/100
Tracklist
Pearly

Hey Okey!


I Want

Wonder

The World

Sunny Side Up

Physical

Home Again

Wide Open

Longest Day

Just Fine

Adore
Line Up
Anneke van Giersbergen – Vocals & Piano

Joris Dirks – Guitars & Vocals

Jacques de Haard – Bass

Rob Snijders – Drums & Keyboards
Links
6 color styles available:

Style switcher only on this demo version. Theme styles can be changed from Options page.