Browsing articles tagged with " album"

Year 2013…
After 2 years of creative silence, we are back in the studio recording our 3rd – yet untitled – official surrealistic album. The recordings are currently taking place in Athens (Greece) & Oslo (Norway). We have parted ways with the French company Pervade Productions/Manitou Music/Thundering Records, which released our albums ''No Light but Rather Darkness Visible'' (2008) & ''Esoterica'' (2010).
Karmic Link are also happy to announce & welcome Kim ''Kimbo'' Gustavsson (ex-System Shock, ex-Taketh, ex-Deviant Breed), a multi-instrumentalist musician, to their ranks. Kim, who hails from Sweden, performed with Karmic Link as a live session drummer in Scandinavia, back in 2010. He will record all guitars/drums/bass for the new Karmic Link album. Continue reading »
Label : Columbia/Sony Music
Review by Luisa Mercier
Lucy Rose is a young folk singer coming from Warwishire, that moved to London to attend college and there met Jack Steadman of Bombay Bicycle Club, who invited her to sing on their last two records. She also toured worldwide with them in supoort of Noah and The Whale, gaining a great live experience.
"Like I Used To" was recorded at the home of her parents in Warwickshire with producer Charlie Hugall and displays Lucy's sweet and soft voice that already has gained her comparisons with famous colleagues of the folk scene. Her music offers nothing new if I have to be sincere, since a lot of singer-songwriters are crowding the stage right now, so it is difficult to be original, but she has her positive features.  Continue reading »
Interview by Miriam C.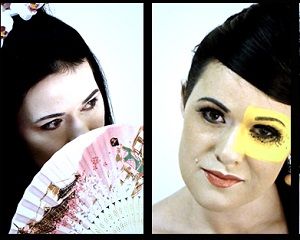 After some painful band splits (we have already seen her in action with Axxis and Xandria), the German singer Kerstin Bischof has decided to going solo (helped by her husband – and former Axxis guitarist – Guido Wehmayer) with her first independent offering called "Project Ava", that at the moment is only avalaible digitally via ITunes. Read what she says about this new musical adventure in the following interview.
Hi Kerstin, first of all thanks for accepting the interview! It's an honour!
Hi Miriam, thank you for the opportunity to talk about my music

As an artist what is your background and influence and what is the fact that triggered you to become a singer?
There is no single fact that triggered me to become a singer. It was always an urge or a drive inside me and I absorbed everything musical around me. A big influence was Kari Rueslåtten when I was a teenager. Nowadays it's artists like Tori Amos and my husband Guido Wehmeyer who inspire me the most. Continue reading »
Independent Release
Review by Luisa Mercier
After releasing their EP in 2009, Shroud Eater are back with their brilliant debut album.
The guitar player, Jeannie Saiz, is in charge of the vocals and despite being a girl, she delivers a powerful screaming performance! "Thunderstone" features 11 songs, 3 of those are re-recorded versions of "We Are Beasts", "Vesuvius" and "Cyclone" which also appeared on their EP.
Throughout them, we find various rock approaches that range from straightforward rock to more complex styles especially in the track titled "Oubliette" which is the album's core track. "Oubliette" is a blend of progressive metal and stoner rock, definetely the highlight of "Thundernoise". Continue reading »
Label : Revalve Records
Review by Tony Cannella
Dhune is an alterna-metal band from Italy. They were formed in 1997 and released their debut album "Medusa" in 2007. Their second album is called "Silence of Sound" and it is chock full of chunky, heavy riffs and the duel male/female lead vocals of Elisa Paganelli and Davide Belfiglio (who also plays guitar).
I was impressed with the melodicism of the songs whilst still managing to be heavy. The Pantera like riff opens the album on the song "Addicted", this is a good song, me thinks but there is better to come – right from the start you get a taste of the two vocals and it is quite apparent that they have great chemistry together. She has a clean voice and his is more of a metal (but not grunting, growling or screaming) voice. The next song "Fears You Claim" turned out to be one of my favorites. The vocals are handled mostly by the male Davide who at times sounds a bit like James Hetfield on this one. Continue reading »
6 color styles available:

Style switcher only on this demo version. Theme styles can be changed from Options page.