Browsing articles tagged with " amber"
"Ghost", the new video from the Stockholm, Sweden-based melodic death metal band FRANTIC AMBER — which features members from Sweden, Norway, Denmark and Japan — can be seen below. The clip was released on Friday, December 21, the final day in the 13th 144,000-day cycle of the ancient Mayan Long Count Calendar — otherwise known as the Mayan apocalypse.
Commented FRANTIC AMBER guitarist and founder Mary Säfstrand: "We felt like doing something special on this day. Even if the world didn't end as rumored, it symbolizes a big thing and a turning point for us."
"Ghost" cover art by Smerdulak (a.k.a. Vladimir Chebakov)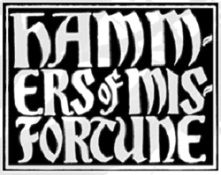 Interview by Luisa Mercier
After listening to their latest release, Femme Metal Webzine had the chance to have a quite interesting chat with John Cobbett, mastermind of Hammers of Misfortune. He has explained us a lot about what lies behind the complex lyrical content and musical content of the record!

Hi John, first of all congratulations for your new album. I enjoyed it a lot! Unfortunately, there might be folks out there who have never heard of you before. Could you introduce yourselves to our readers?
Hello, my name is John Cobbett and our band is called Hammers Of Misfortune. We are a band from San Francisco, California, USA. We began as Unholy Cadaver in 1997 and became Hammers of Misfortune in 1999. Our first album came out in 2001. I'm glad you liked our new record!
May you talk us a little bit about the concept that underlines the album?
Each song has its own concept. Some of them tell stories, some of them describe situations, some of them can be taken on several different levels at once. Many of the songs deal with common people dealing with hard times, a few of them deal with the people that created the hard times. There is a thread of lost innocence and disillusionment in the songs, but each one has its own story to tell. I was doing a lot of research about chronic unemployment, foreclosure, student debt, the credit crisis, the bailouts, bankruptcy etc. Not just the facts and allegations but the stories of real people who are going through these things, including myself and several of my friends. It's interesting that the #ows movement (Occupy Wall Street) sprung to life right around the time this album came out. I guess I wasn't alone in my concerns. This is a real crisis with real victims. At the same time, the lyrics could be about any situation of loss, heartbreak, resignation in the face of impossible odds, I could go on. I should reiterate that it's not accurate to put all the lyrics under one thematic umbrella. Some are more specific, some are purposely so vague that they could describe almost any situation.

This cover artwork is quite different from the previous ones. Is it somehow related to the concept?

The photo on the cover is a long exposure shot of us standing on Bernal Heights, overlooking the Mission District of San Francisco, where 5 out of 6 of us live. It's us in our natural environment. I guess if so many metal bands are taking pictures of themselves in the woods behind their house, we could do it too!
Your album is a unique one. It blends many of the genres in heavy metal. How do you incorporate so many influences in the music? Is it programmed or they just flow freely?
We really don't make any effort blend influences. We write songs. It's a very natural process. The key is to ignore influence, genre, trends etc. We simply don't think about it in those terms. It's all about the song.
That's not to say that I'm not influenced by anything. As a songwriter, I'm influenced by songs. Any great song will do. A great song is timeless, it could be the Beatles or Bob Dylan, it could be Discharge, Bowie or Cole Porter. I think most bands decide what genre they want to be before they even play their first note. Why get caught up in the endless parade of trends and genres? We want the songs to be good, and the albums to be good. Whatever tools or ideas we have at our disposal are put toward that goal.
Since we are a female fronted music-themed webzine, would you introduce us the two female members of Hammers of Misfortune? How did you get in touch with them?
I was introduced to Sigrid Sheie at a punk show in 2002. She was originally playing bass with us (she can play almost anything). When we realized that she was a classically trained pianist, we saw the opportunity to add piano and Hammond B3 organ to our sound. I've always loved those instruments. It's been quite a learning experience, writing and arranging with keyboards in a metal band. Sigrid showed up to her first rehearsal with a binder full of sheet music – she had transcribed our songs! We were quite impressed. She is now an adjunct professor of piano at University San Francisco.
Leila Abdul Rauf, along with Sigrid, also plays in a band called Amber Asylum. It was Sigrid who suggested we invite Leila to join the band. We were big fans of Leila's band Saros. We saw them many times and played some gigs with them, so I was already a fan of her guitar playing, and she was already part of the family, so to speak. She's also pretty good on keyboards and a fine singer, but mainly it's her detail-oriented, technical approach to guitar that I'm a fan of. She can also bust out a soulful guitar solo. It's a privilege to work with both of Leila and Sigrid.

You've been in at least three other bands before Hammers of Misfortune, did the experience with them influence the work with HoM in any way?

Hammers has always been my number one. The other bands were much less complex, more of a release for me. Mainly because I didn't have to write any lyrics. It was fun to just sling riffs and play the guitar. You learn something every time you go on tour or make a record, regardless of what band you're with. Hopefully, you learn from your mistakes, especially in the studio. Making an album is a massive undertaking and the lessons learned in the studio are the ones that you bring to the next session. Those experiences and lessons definitely come into play every time you make a new album.
I've read about previous difficulties with labels and such. How's Metal Blade treating you since last year?
We haven't had too much trouble with record labels. There's very little money left in this business, so there's not that much to argue about, haha! So far our dealings with Metal Blade have been very professional and fair. They stayed out of the way when we were making the album and now they have stepped up to help promote it. They've done a great job so far.
Do you have any idea yet on what the future might bring for Hammers of Misfortune? Any thoughts on a tour or a new album?
There will be 4 shows in the Pacific Northwest US in December, then we're playing Roadburn 2012! After that, who knows? The next album is always on my mind but it's just forming right now. Once this new line-up gets our "stage legs", we'll have more chemistry as a group. I'm looking forward to that. Thanks!
Links
John Cobbett : Twitter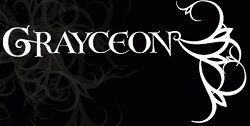 Interview by Si Smith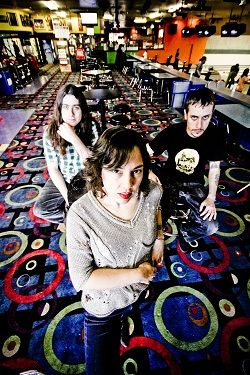 Grayceon are the perfect blend of metal and classical – with a mixture of jazz, doom and prog thrown in. Proving suitably elusive to pin down, they nevertheless have managed to land a deal with Profound Lore records and a third album that has blown the critics out of the water. We spoke to front-woman and cellist Jackie Perez Gratz.
First of all, thanks for this interview – and welcome to Femme Metal.
Hi.
When I first bought your album I was, to be frank, quite overwhelmed. The balance between the beautiful classical element and all the other influences thrown into the melting pot is what really impressed me. It would be so easy to get it wrong, to overdo one element at the expense of another. How on earth do you get that balance "just right"?
All three of us have large variety of musical influences that often overlap but it gives us a large collection of styles to choose from when writing songs. I don't want it to sound contrived because we don't sit around and decide which element we want to use just to mix things up or keep the balance right. The balance happens naturally because we are always trying to make the songs challenging and fun to play for ourselves. If all our songs had only one or two musical influences we would probably get bored and not want to write as much. If that were the case, we would be much more easy to label as [insert given genre here].
The cello sound is particularly deep and sonorous. Do you have to adjust the cello in any way to fit with the metal parts?
I have spent a lot of time getting my cello tone right to fit with Max and the type of music we play. It tends to be a bit more punchier and grittier than I would normally like the cello to sound if playing solo, but in the context of Grayceon it works well. I try to make it not overpower the guitar but still cut through and, of course, still sound like a cello and not like another guitar. I also put a lot of thought into what I should play during the very metal parts, I like to mix it up. Sometimes more chugs are needed to make the section over the top metal so I'll join in with Max, but sometimes a smooth melodic or dissonant line over the top of pinch harmonics will be more interesting and unexpected for a metal section. It really just depends on how I'm feeling that day.
You have spent time in the past recording with other artists such as Agalloch, Om, Ludicra and Neurosis, really great artists who also have a progressive and "atypical" approach to their music. What have you learned from these experiences? How much of their influence do you bring to Grayceon?
Everything I do musically gets churned into my own approach of writing and performing. I might not see where the influence is directly coming from, but it would be hard for these experiences to not influence me in some way. That would be like saying 'for the next 5 years don't let any of your life experiences change you personality.' It's just not possible. When I was recording with Ludicra I remember playing through a wall of cabs that were completely deafening. I literally had to play in a separate room so that I could hear what I was doing and not make my eardrums bleed. It was so much fun and I'm sure that eventually influenced me to start using a bigger cab in my own rig.
Your first demo was released in 2006 and contained two tracks, one of which made it onto your first self-titled CD for Vendlus Records. How different was your sound then to what we hear on "All We Destroy"? Did you have any particular musical aspirations at that time?
Grayceon has been slowly evolving with each recording. I think we write a bit differently now and you will hear that on "All We Destroy". That first demo is really complex, but not in a bad way. It's just a lot to digest. I think we counted the riffs in the song "Love Is" once and we came up with an insane number, like 32 different riffs. The vocals have also changed a lot since then as well as how and when we write the vocals to songs. I think we are constantly growing and gathering new influences that effect our writing. Production for our releases have evolved a lot since then, too.
Being only a threesome must mean that the ties between you three are quite close. Have you ever considered adding to the group, maybe a bassist or keyboardist?
We seriously considered adding a bassist at one point last year and I was the one who totally chickened out and killed it. I was really worried that the special dynamic between the three of us would get messed up somehow. I am pretty protective over that because what we have is so near and dear to me. Adding another personality and instrument could take the Grayceon out of Grayceon. And that really scares me.
"The Grand Show" in 2008 was your second full-length. Already the great themes of life are there, such as beginnings, endings, sleep and eternity. Where do you find the inspiration for these philosophical musings? Have you any set of your own personal "rules" that you like to live your life by, and would like to communicate through music?
Most of the ideas behind my lyrics come from my real life experiences, mainly my personal relationships. It feels natural to me to write about life in this way. I have some rules for how I'd like to live my life but I don't always follow them. The double meanings behind most of my lyrics is me just working things out for myself- wondering and observing. My hope is that someone listening will be able to relate to the things I am going through, but its not my motivation when writing.
Three years on from the debut and "All We Destroy" seems to have moved onto even more poignant topics. "Shellmounds" and "War's End" in particular reference war as a major theme. What is the overriding message of this album would you say?
I'd say that the main message of the album is that new beginnings are possible. Sometimes we just have to let go, put down our sword, and stop fighting the fight. That doesn't mean that the album is without moments of despair, pessimism, and anger. "We Can" and some of "Shellmounds" can fall into those categories.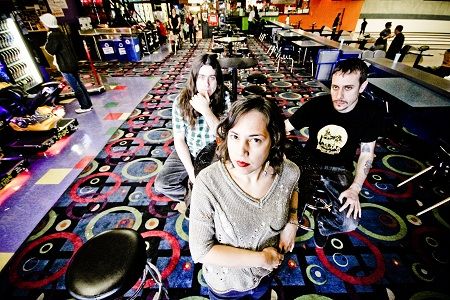 Your serious lyrical concepts aside, I hear that as a group of people you guys have your own sense of humour. Have you any humorous incidents to share with us today?
Zack and Max are so fun to be around and they can both make me put my serious nature aside, especially when we are all together. We had an in-person interview once wherein the interviewer asked us what we were reading and to talk about the book. Zack went off on a very intelligent rant on a book about pooping that he keeps near the toilet. Max and I were literally busting our guts listening to him and the interviewer didn't flinch. I'm not sure he knew if we were being serious or not. Stuff like that happens now and again but in general we try to be light hearted and not take ourselves too seriously. Nobody likes a band that is full of themselves and nobody likes to be in a band that doesn't have fun doing what they do. We genuinely have a good time playing with each other and when the fun ends, well… hopefully it won't!
"Sleep" off the last album and "We Can" off this one both approach or cross 20-minutes in length. Do you always aim to have one of these long tracks on each album? Or is that just the way things worked out?
Yeah, sometimes a song doesn't want to end while we are writing it. Songs like these always have another place they want to go and we just follow it there and make sure it gets there safely. Because we don't like to set rules for ourselves when song writing, we let the songs be as long as they want.
Elgar's Cello Concerto is certainly one of my favourite classical pieces, and I would love to hear Grayceon do it! If you could metal up one classical piece, which one would it be?
Aha that's one of my favorites, too! Rutter Requiem is also another favorite of mine. It's not a cello concerto, but it starts out with this amazing solo cello line that I have been obsessed with for years. If I were to 'metal up' a classical piece I might have to choose one of Holst's The Planets movements, or Stravinsky's Firebird Suite, or Dvorak's New World Symphony. I don't think I would choose a straight up cello concerto, it would definitely have to be an orchestral work. More melodies to choose from and it would be fun trying to capture all the pertinent parts between just me and Max.
You recently played the Profound Lore showcase with other avant-garde bands such as Castevet and Slough Feg. How did the crowd receive your brand of music? What was your set list?
We were very well received. Some people told me Grayceon was one of the few bands they were definitely not going to miss, others told me they had heard of us and were curious but weren't sure what to expect. We tend to catch quite a few people off guard when we play a big bill like that, but I never see people leaving the room, so that's always a good sign! I believe our set list was: "Dreamer Deceived", "A Road Less Traveled", "We Can", "Shellmounds", "This Grand Show is Eternal".
Your work with Amber Asylum was quite brooding and introspective. Do you find your work with Grayceon heading down this path as well sometimes, or are there simply too many influences involved?
I'm not sure our influences have anything to do with it, but I don't think Grayceon shares a path with Amber Asylum even when we are playing our more mellow sections. Amber Asylum was always much more abstract and loose with its writing and performing style. Grayceon writes in an organic way, but after we write a song we never jam on it or use queues to dictate changes. Once a song is written, it's written and we are very consistent with performing it. Also, Max likes to play very busily which is not a bad thing, he is covering a lot of ground with the way he plays. But because of this I don't foresee him playing a long drone or repeating a single riff for 10 minutes any time in the near future.
I suppose to some Grayceon may seem like another Giant Squid, yet both are unique. How do you switch between the different personas needed for each band? How do you ensure that Grayceon produces a unique sound all its own?
Each band has a very different dynamic between it's members. Both bands use its individual members to each of their strengths. The combination of these things inherently make the two band sound different. I actually enjoy taking a bit more of a backseat on writing for Giant Squid. Aaron has such a talent for narrative and he always has a master plan for the lyrics, so I just let him roll with it. He also prefers my higher falsetto vocal range, so we tend to write vocals for me that are very different from how I sing for Grayceon. Also, with Giant Squid, there is another instrument in the mix, bass, so I tend to leave much more room for other instruments than I have to with Grayceon. The cello has a very different role. And the bands have different tunings, the drummers and guitarists all have very different styles of playing. Basically, what I'm trying to say is I don't think we could sound like each other if we tried!
Last year you completed your first European tour alongside Jucifer. How did the audiences change from one country to another? Was there any particular show or city that stood out for you particularly?
WE LOVE EUROPE!!! And we'll jump on any chance to be able to perform there again. The audiences were amazing in every country we went to. The promoters treated us like royalty. The drives were beautiful, the food was delicious, everything is better when you are in Europe! We had a ball and don't have anything to complain about really. Personally, Portugal, Spain and Italy stand out as the countries I would most like to return to. We played the SWR Metal Fest in a small village in Portugal and it was probably one of the most exciting shows Grayceon has ever played. And one day in Italy we had espresso and pizza for breakfast, lunch
AND dinner. It was amazing!
This album has certainly been well received critically from what I can see. Are there any plans to tour this year on the strength of this new album? Any countries you'd like to visit on tour?
We will most likely not be able to leave the US this year. We are still trying to recover financially from our European tour. But, that said, we have played several shows at SXSW Music Festival in Texas, we're going on a small mini tour with our friends, Lesbian, in the Pacific Northwest, and we may have some more things up our sleeve for later in the year. We are actually working on writing some new material this summer which will keep us out of trouble for awhile.
Finally, thanks so much for talking to us. Any last comments for fans or potential fans out there?
Thank you so much for the wonderful interview! And for the fans, we thank you for listening and hope you continue to enjoy the music!
Credit Photos
Photos by Dary Darko
Links
Interview by Si Smith
From the retro feel of Girlschool to the heavier riffage of Kittie, all-girl bands are slowly becoming more prevalent in the metal scene. More and more we are seeing the aggressive side of metal being represented with vocalists like Angela Gossow and Morgan Lander flying the flag for feminine brutality. Crashing into the scene like a juggernaut come Frantic Amber, a true international phenomena with members from Sweden, Norway, Denmark and Japan. Vocalist Elizabeth took some time off screaming at the mike to tell Femme Metal more about the band…..
Firstly I would like to welcome you to the Femme Metal webzine and thank you for speaking with us about the band.
Thank you, it's my pleasure!
Casting your mind back to 2008, how did the band start and how did your involvement with the band begin?
Well Frantic Amber was a project Mary started in 2008 and went from project to band march 2010 where we completed the full line-up. I joined forces with Mary in fall 2010 where we recorded the first demos of "Bloodlust" and "Unbreakable". With the new demos we started looking for new band members and I must say that I feel lucky to be in Frantic Amber with these wonderful girls!
The encyclopedia tells me that "Amber warning lights provide effective illumination in the darkness, and are known for providing bright, powerful beams that are still easy on the eyes". The similarities speak for themselves! If you could convey a message to the world through Frantic Amber, what would it be?
Be yourself! Don't let anyone tell you that you can't do something, because you can! You can do whatever you put your mind to!
You describe your music as "Brutal female metal from Sweden". Is being an all-girl band important to you and your mission?
Yes, no boys allowed! *laughs* Well it's what we decided to do at the beginning of Frantic Amber and we just have so much fun together! We want to be an inspiration for other girls to play heavier music.
Ok, before we get on to the serious stuff I have to ask: you have just come back from Russia – how did the gigs go out there? Please tell us some stories!!
There seems to be much vodka and "Red Devil" involved…..It went really great!! We loved Russia and the fans there where totally and wonderfully crazy!*laughs* Yes Russians love their vodka and are very keen to toast! Sandra especially enjoyed the Red Devil drinks and it even matched her hair

I don't drink much or often but I did get to party a bit on the last day after all the gigs and it was so much fun!
You guys seemed to get on well with your tourmates Hysterica. Is this a relationship that will continue in the future? Are there any other bands you have enjoyed playing alongside?
Yes, definitely! They are our sisters in metal and we really had fun together! We will of course continue our friendship and we hope to stir up more trouble in the future!
On your band page Emlee is listed as drummer – yet we see you borrowing drummers for your live gigs – what is the deal with the drummer situation?
Emlee left Frantic Amber so the seat of the drummer is vacant at the moment. We work with live and session drummers now to gain experience and keep on gigging. It's been great to work with both Jocke Wallgren (Valkyria) and Erik Röjås (Decadence, Netherbird) while looking for our match in a girl drummer!
The EP now out is entitled "Wrath of Judgement" .Do you remember the first song the band ever wrote and worked on? How did the process develop until the finished song?
Yes of course! The first song ever to be made in Frantic Amber was "Bloodlust" and was also the first lyrics I wrote for the band. This was the track that Mary sent me to audition in the first place. I remember I was impressed by the musical skills so I was really nervous when I met her and the former bassist to show my work. The first edition of "Bloodlust" was mostly clean vocals with only a little bit of growl so Mary asked me if I could do it only with growl vocals instead and I was very doubtful at first! But I then went home to research growling and started experimenting with my voice and then "Bloodlust" became what it is today. I'm still continuing to develop my vocal technique and I'm proud to see that we are all evolving together as musicians, as friends and as a band. Since we became a full line-up the music now gets written faster than ever. Someone comes with a riff or an idea and then it gets worked on. Sometimes it's even a full song. We all give each other feedback and continue to work with the track until we feels it's done and then I get it to write the lyrics. I write from my own personal experiences, feelings, thoughts, themes and stuff that comes to my mind. – Therefore our songs are very close to my heart and on stage the feelings just wash me over! Once I've finished the lyrics I bring them to the band, do a fun mini performance and they give their feedback. So as you can see we all pitch in, we all give constructive feedback so we can get better. The track is officially done when we all are satisfied with the outcome!
Immediately in the first track (also the title track) it is clear that Frantic Amber is no "ordinary" metal phenomena. "I do what I want…..I make my own way…I will not change". These are very self-empowering lyrics. As singer do you always feel this way when you get on stage and sing the lyrics? How would you like to affect those who listen to your music?
Off stage, no I don't always feel that way but when I go on stage I become what I sing. I project the feelings I had when I wrote the song and I stand behind every word. I would like the listener to gain strength from "Wrath of Judgement" and understand that it's ok to just be yourself. Growing up I had a hard time finding my place and I'm still all confused and young but I never want to be anyone else but rather get to know myself and discover who I am. I would like to inspire people to stop caring about what everybody else thinks and stop just doing whatever is expected of you. Be yourself and keep growing as a human being finding your own way in life.
On all tracks of the EP I must say that you manage to sound brutal yet also understandable! It is rare to find a brutal vocalist with such a clear diction, it is great to be able to hear and understand what is being sung. And you sing it with such passion! Did you have any musical training? Are there any particular exercises you do to keep your voice able to produce the sounds you need?
Thank you! That really means so much to me!! Well I have a history of music mostly in classical and jazz. When I lived back home in Denmark I was a part of the local music schools "talent-program" where I had piano as my major and the saxophone as my minor instrument. Later I also took some singing lessons but I continued to develop on my own. My growling is self taught though. I've been singing my whole life naturally just because I love it but when I got more into metal I started experimenting more with my voice and that's where I found my growl. I still have fun finding new ways to sing and will probably never stop evolving my skills. To keep up my growl it's important that I practise and keep getting stronger because it takes a lot of physical endurance and strength to use vocals like this. Support and correct placement of the voice box is crucial to not getting hurt. I enjoy to do Melissa Cross's warm ups and making up my own stuff as I go along.
In "The Awakening" you sing "There's something inside of me raging to get out" – what is it inside of you that drives you to sing and/or write the way that you do? Do you ever want to sing a nice gentle ballad about love and peace?
Sometimes there are just too many feelings going on inside of me and it really feels like they are raging and I don't know where to place them or what to do about them. In "The Awakening" I describe them as a beast because it feels like it is clawing and ripping me apart. As you may guess these feelings are not of the positive kind but filled with rage, hatred and aggression. *laughs* Sure! I would love to sing a nice ballad, there are always two sides of a person and even I have a soft and nice little girl somewhere in there as well! Though I don't know if it would suit with ballads about love and peace but that's why I make a lot of music on my own as solo projects. I have a very broad spectre in music and like everything from classical to the hardest black metal! In my opinion there are two kinds of music: Good music and bad music, period! So for me it doesn't matter which genre it is but rather how good it is!
The final song on the EP is "Doomed to Walk this Earth" which seems to be brimming with social and political comment. Would you like to take us through the rationale behind this song?
This song is based on the theme of war. It's everywhere, has always been there and will probably continue to exist as long as humans roam this planet. I don't know why is has to be like this and I don't like that people get hurt and killed for stupid reasons as politics, money or power! Of course world peace would be nice but also very unrealistic so as I express in the lyrics of "Eternal War", pointless bloodshed is always going to be here but that doesn't mean that I like it!
As well as producing quality metal, your mission statement includes the vision of "building an army". You certainly seemed to get lots of positive comments from your Russian gigs in your guestbook! How have listeners been responding to the music in general? What is the best way for fans to communicate with Frantic Amber?
We create music and want to share it with the world and hopefully inspire some along the way! We are all very grateful for all the loving support we've been getting and it really warms my heart when people come up to me after a show with big excited eyes expressing their appreciation. I think the best way would be to come to one of our concerts! – From home the fans can also find us on Facebook and MySpace.
Finally, what is the next stage for Frantic Amber? Now Russia is conquered, have you any plans on how to conquer the rest of the world?
Oh yes! We will continue on our path to world domination! *laughs* We plan to play live around Stockholm in April, record our next demo/EP in May and then see what happens during the summertime. We are all hungry for development and we intend to keep up our tempo! Hopefully there will soon be more international tours to come!
Thank you so much for talking to us at Femme Metal, Elizabeth, we wish Frantic Amber great success in their attempts at world domination!! Any last words?
You are very welcome and thank you!I would also like to thank all of our fans out there for the amazing support and I want each and every one of you to know that you are highly appreciated and I hope to see more new faces in the crowd! Stay metal!
Links
MySpace * ReverbNation * Facebook * Twitter * Site
Latest Multimedia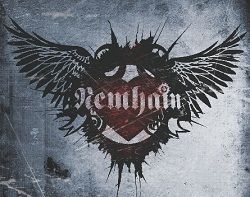 Interview by Robin Stryker
Gritty, Jack Daniels-fueled punk rock is alive and well in London. Nemhain, formed in 2006 by vocalist Amber Erlandsson and her husband, drumming maestro Adrian Erlandsson (ex-Cradle of Filth, The Haunted, At the Gates), have just unleashed their debut album, "From the Ashes" (released 22 January 2010 on Tiefdruck Musik). The band's name captures the essence of its music perfectly – Nemhain is the Celtic goddess of battle frenzy. And what a frenzy it is! With a pair of oven mitts and a fire extinguisher close at hand, Femme Metal sat down with Amber (aka Morrigan Hel) to get the whole story from the fire-breathing Welsh dragon herself.
Welcome, Amber! Please tell us more about Nemhain's blues-stained style of punk rock.
Cheers! It's best listened to when absolutely hammered apparently. We're loud, confident and wrong!
"From the Ashes" includes a raging cover of The Gits' "Second Skin" as a duet with Pete Dolving (The Haunted). Why did you choose this song to cover?
It was actually Lakis who came up with the idea. He came to try out for us and said whether he joined the band or not we had to hear this song and maybe cover it. It's a great song and fits what we're about. It's also a tribute to Mia Zapata and The Gits.
Which tracks mean the most to you personally?
They all do really, although my personal favourites are "Clear My Eyes", "Heroin Child", "Jane Doe", "Babylonia", "Speed Queen" and "Second Skin".
If I understand correctly, you were in a couple of bands and wrote many of the lyrics to "Girls Like Honey" as a teenager but Nemhain is your first experience with recording and gigging. What made you decide to go for it as a professional musician?
It's something I'd always wanted to do. I got to my 27th birthday and figured if I don't make a go of it now I'll have missed the rock n roll boat for good :S
Would you introduce the other members of Nemhain and tell us a little something about each one?
Lakis (Guitar): Is a strange creature from the planet Lak. He gets tangled in guitar leads, has nearly been run over a few times and attracts nutcases where ever we go. He also likes to pace a lot, especially in confined spaces!
Sam (Guitar): Is currently being taken over by his own beard. He has a talent for scat and does some cracking drive by scatting! He also seems to have a hat fetish and smokes brown roll ups.
Lisa (Bass & Vocals): Has OCD and a herd of wild Shitzus. She seems to attract hairy things. She also has narcolepsy and is made up of really intense energy drinks and the blackest coffee…
Adrian (Drums): Likes to hit things, a violent love/hate relationship with mobile phones, horrendous flatulence and a pocket full of pranks ready to weaken people at every opportunity. He's also extremely food aggressive, be warned.
Here at Femme Metal, we are suckers for romance. How did you meet your husband, Adrian? Was there a specific moment that made you think, "yeah, he's the one"?
I was working for Cradle of Filth at a signing when we first met, he'd only just joined the band. He chased me around plying me with Jack Daniels and trying to feed me things. He also fixed my boot which is always a winner. We got married after 7 weeks and now we're coming up to our 9 year anniversary! J
Lest people think that my dragon remark was rude, you really are a fire performer who has torched the stage with bands like Motorhead, Cradle of Filth and Godhead. How in the world does one get into the fire-breathing biz? Have you had any close calls?
Initially I was just messing around with a load of friends in the park, just for fun. A few years later I met my partner Sophia Landi and she taught me a lot and it all went from there really. When I was learning to eat fire and body burn, I got quite a few burns in my mouth/tongue and on my body but nothing too serious. The worst thing that's happened is that I ended up with Chemical Pneumonia from fire breathing. I was really sick for almost a month. Fire breathing is pretty lethal and I really wouldn't recommend it, it can kill you if you're not careful.
Turning from one type of blistering vocals to another, I understand that you have been working with a vocal coach for quite some time now. What areas are you focusing on at the moment?
I'd never had any vocal coaching other than two lessons with a friend back in 2006 and one three weeks ago with a lady called Tona Da Brett. I've got some vocal books and CDs but other than that I've just learned through trial and error and believe me there's been a lot of it ha ha!
Do you play any instruments?
I played violin at school but haven't touched one in years. I've got a lovely matt black Les Paul guitar and a red Zombie. I play mainly for fun and writing vocal harmonies but I'd really love to play live one day when I'm good enough.
With a background as a professional dancer, movie actress, performance artist, fetish model and Domina, you had extensive exposure to bands, performing and the media before forming Nemhain. Do you feel that your previous experience has been helpful?
To an extent it helps with stage fright but singing live for up to an hour takes a lot of stamina which is something I've really had to build up. When I first started out, I'd lose my voice but you learn to breathe and use the right muscles pretty quick! It's either that or no voice.
On the flip side, are you ever underestimated as "just an über-babe propped behind a microphone" (which completely ignores the fact that you write the lyrics)?
Ha ha, propped up! I do tend to prop myself up with my mic stand if I've had a few too many I'm sure there are probably plenty of negative opinions out there, but if you let that bother you'll just end up turning into a paranoid wreck. Anyone who knows me will know the amount of hard work that's gone into this band, there's a lot more than just writing and performing. There's artwork, promotion, booking gigs, organising shoots, the list goes on…
Nemhain and your stage name (Morrigan Hel) are both based on mythology. What is the lure of Celtic and Norse mythology for you?
I was fascinated by the Occult from an early age and part of it involved connecting with aspects of a deity. Celtic mythology is closest to my heart as it all comes from the UK & Ireland. I came across a book which featured The Morrigan pretty heavily & I had some really weird dreams after reading it. I then decided to take it on as a stage name, I think I was about 18 at the time. The Hel part is the Norse Goddess of the underworld and seemed like a good coupling. I used to skive off of school quite a lot as a teenager and spent a lot of my time reading about the Occult and Astrology, writing lyrics, drinking way too much cider and generally being a pain in the arse!
Time for random non-musical trivia … Favourite pair of ridiculously high shoes?
I've got a beautiful pair of black leather Alexander McQueen shoe/boots with skull details.
Cheese-toasties or chocolate?
Definitely cheese toasties, preferably with red onion and mayonnaise!!! Chocolate I can take or leave
Favourite piece of weaponry?
I've got a really nice, almost surgical style Japanese knife that I love.
Things you love?
My husband and close friends/band mates, my geriatric cat andsnakes. The smell of leather, music, fire, garlic, cheese, chili, travel, wildlife, food, booze, freedom, humour, the ridiculous and a good pub!
Things you hate?
Mediocrity, single white females, insecurity and jealousy are horrible traits, liars. Teddy bears, Hello Kitty, the overly processed, people with delusions of grandeur. Crowds and people who have loads of children without thinking about the consequences and then neglect them.
Causes that are closest to your heart?
Preventing animal cruelty, hate crimes and rape.
Your idea of a perfect day?
Being in bed with my husband
I was disappointed to read that the RockInvasion tour with Nemhain, Black Sonic and Die So Fluid has been postponed. Is Nemhain lining up new gigs?
It was a real shame but it will hopefully be rescheduled for later in the year. We have another tour planned for May with The Cumshots, M.A.N and Superbutt. It's a longer tour and we're really excited about it.
What plans do you and Nemhain have for 2010?
Finishing "Murder Mile" our photo studio, finishing and recording the second Nemhain album, filming a new video, tearing it up at festivals and live shows, and draining bars all around the world dry!
Thank you so much for taking the time to talk with Femme Metal, Amber. Any last words for your fans?
Thanks so much for all the support, it means a lot. Be sure to pour yourself a stiff one (or ten) and play "From the Ashes" until your ears bleed! XxX
Links
MySpace * ReverbNation * Facebook * Twitter
Latest Multimedia
6 color styles available:

Style switcher only on this demo version. Theme styles can be changed from Options page.