Browsing articles tagged with " and"
Label : Ear One Productions
Review by Tony Cannella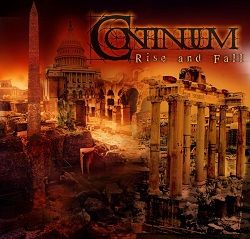 From my home state of Connecticut comes the melodic thrash metal band Continuum. They have recently released their debut full-length "Rise and Fall" and man, this is one intense slice of power thrash. "Rise and Fall" has an aggression, power and energy that doesn't let up for a second. Continuum definitely brings to mind classic thrash bands of days gone by, while still managing to add their own brutal twist. "Rise and Fall" is 9-songs and 36-minutes worth of thrash metal mayhem. Lead vocalist Brenda St. Amant leads the charge with her guttural screaming vocal delivery, but she also adds touches of clean vocals here and there. The chaos begins with "Waters Rising", a song complete with old school crunchy thrash riffs and technical proficiency that should help set Continuum apart from their peers. Continue reading »
Label : Tôt ou Tard
Review by Davide Torresan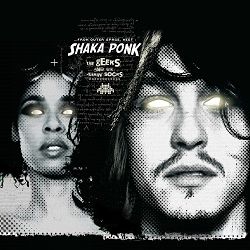 I thought I listened to a lot of strange songs in my life though I'm still young, but I was wrong: I missed Shaka Ponk. The first thing I did when I knew that I was going to review their 3rd album was to listen to something on YouTube. You know, it's not nice to judge someone by only one song and especially from the first thing that came out. There is always the risk of having a bad first impression which cannot describe the true skills of a group. Anyway, I typed the band name and I choosed to view the video of "Let's Bang", which is, as I discovered later, the first song of "The Geeks and the Jerkin' Socks". Well, I think it's the craziest video I have ever seen in my whole life: there is a male and a female singer, and all the members of the band dance naked with only some flashing words that cover their nudities. And then hippos and monkeys in cartoon version that interact with them and a live recording of a concert with the stage dives of the male singer. Continue reading »
Label : Alfa Matrix
Review by Davide Torresan
Ayria is a Canadian dance-pop musical project formed by Jennifer Parkin. She's the former singer of the EBM group Epsilon Minus, and after the departure from the band she decided to give birth to this solo project. Its sound is characterized by her soft and sweet voice and melodic beats close to industrial and dance music. Actually she's working on her 4th album whose title will be "Plastic Makes Perfect". In the meantime Jennifer decided to release this EP, "Plastic and Broken", which is available for download on her Bandcamp page. This digital 7-track EP includes 2 songs that will be featured on her forthcoming album. Continue reading »
Label : Infernö Records
Review by Tony Cannella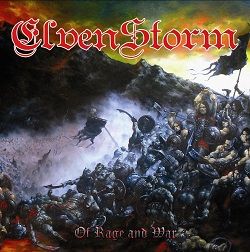 From France, Elvenstorm is a pure old school heavy metal band with thrash metal influences as well. They were formed in 2008 and in 2010 release their demo "Storm 'Em All". The four songs that made up their demo now appear on their debut offering, "Of Rage and War" released via Infernö records.
Okay, getting straight into it Elvenstorm comes out of the gate strong with the powerful duo of "Winds of War" and "Rebirth". The songs are driven by the maniacal riffing of guitarist Michael Hellström and vocalist Laura Ferreux. Her style is straight-ahead metal and is perfect for the music that is being played on "Of Rage and War". It just gets better with the next track "Witchhammer" which opens with some cool guitar harmony parts before transforming into a thrash-fest and some gang background vocals (shouts) are present near the end of the song. Continue reading »
Label : SPV
Review by Tony Cannella
The Swedish band You Say France and I Whistle are as unique as their name. To call them metal definitely a stretch – I really don't see it at all. You Say France… are an eclectic band that is for sure. Their songs have a quirky sense of humor and musically they are a mix of alternative, ska and get this… Polka (they have an accordion player for heaven's sake).
You Say France's… debut is called "Angry Men" and from the opener of the first track you realize that there is something unusual about this band. The band utilizes both male and female vocals and it is easy to see that they don't take themselves too seriously, obviously they take their music seriously but some of their lyrics have an eccentric sense of humor. Continue reading »
6 color styles available:

Style switcher only on this demo version. Theme styles can be changed from Options page.