Browsing articles tagged with " andrews"
Interview by Si Smith
From the retro feel of Girlschool to the heavier riffage of Kittie, all-girl bands are slowly becoming more prevalent in the metal scene. More and more we are seeing the aggressive side of metal being represented with vocalists like Angela Gossow and Morgan Lander flying the flag for feminine brutality. Crashing into the scene like a juggernaut come Frantic Amber, a true international phenomena with members from Sweden, Norway, Denmark and Japan. Vocalist Elizabeth took some time off screaming at the mike to tell Femme Metal more about the band…..
Firstly I would like to welcome you to the Femme Metal webzine and thank you for speaking with us about the band.
Thank you, it's my pleasure!
Casting your mind back to 2008, how did the band start and how did your involvement with the band begin?
Well Frantic Amber was a project Mary started in 2008 and went from project to band march 2010 where we completed the full line-up. I joined forces with Mary in fall 2010 where we recorded the first demos of "Bloodlust" and "Unbreakable". With the new demos we started looking for new band members and I must say that I feel lucky to be in Frantic Amber with these wonderful girls!
The encyclopedia tells me that "Amber warning lights provide effective illumination in the darkness, and are known for providing bright, powerful beams that are still easy on the eyes". The similarities speak for themselves! If you could convey a message to the world through Frantic Amber, what would it be?
Be yourself! Don't let anyone tell you that you can't do something, because you can! You can do whatever you put your mind to!
You describe your music as "Brutal female metal from Sweden". Is being an all-girl band important to you and your mission?
Yes, no boys allowed! *laughs* Well it's what we decided to do at the beginning of Frantic Amber and we just have so much fun together! We want to be an inspiration for other girls to play heavier music.
Ok, before we get on to the serious stuff I have to ask: you have just come back from Russia – how did the gigs go out there? Please tell us some stories!!
There seems to be much vodka and "Red Devil" involved…..It went really great!! We loved Russia and the fans there where totally and wonderfully crazy!*laughs* Yes Russians love their vodka and are very keen to toast! Sandra especially enjoyed the Red Devil drinks and it even matched her hair

I don't drink much or often but I did get to party a bit on the last day after all the gigs and it was so much fun!
You guys seemed to get on well with your tourmates Hysterica. Is this a relationship that will continue in the future? Are there any other bands you have enjoyed playing alongside?
Yes, definitely! They are our sisters in metal and we really had fun together! We will of course continue our friendship and we hope to stir up more trouble in the future!
On your band page Emlee is listed as drummer – yet we see you borrowing drummers for your live gigs – what is the deal with the drummer situation?
Emlee left Frantic Amber so the seat of the drummer is vacant at the moment. We work with live and session drummers now to gain experience and keep on gigging. It's been great to work with both Jocke Wallgren (Valkyria) and Erik Röjås (Decadence, Netherbird) while looking for our match in a girl drummer!
The EP now out is entitled "Wrath of Judgement" .Do you remember the first song the band ever wrote and worked on? How did the process develop until the finished song?
Yes of course! The first song ever to be made in Frantic Amber was "Bloodlust" and was also the first lyrics I wrote for the band. This was the track that Mary sent me to audition in the first place. I remember I was impressed by the musical skills so I was really nervous when I met her and the former bassist to show my work. The first edition of "Bloodlust" was mostly clean vocals with only a little bit of growl so Mary asked me if I could do it only with growl vocals instead and I was very doubtful at first! But I then went home to research growling and started experimenting with my voice and then "Bloodlust" became what it is today. I'm still continuing to develop my vocal technique and I'm proud to see that we are all evolving together as musicians, as friends and as a band. Since we became a full line-up the music now gets written faster than ever. Someone comes with a riff or an idea and then it gets worked on. Sometimes it's even a full song. We all give each other feedback and continue to work with the track until we feels it's done and then I get it to write the lyrics. I write from my own personal experiences, feelings, thoughts, themes and stuff that comes to my mind. – Therefore our songs are very close to my heart and on stage the feelings just wash me over! Once I've finished the lyrics I bring them to the band, do a fun mini performance and they give their feedback. So as you can see we all pitch in, we all give constructive feedback so we can get better. The track is officially done when we all are satisfied with the outcome!
Immediately in the first track (also the title track) it is clear that Frantic Amber is no "ordinary" metal phenomena. "I do what I want…..I make my own way…I will not change". These are very self-empowering lyrics. As singer do you always feel this way when you get on stage and sing the lyrics? How would you like to affect those who listen to your music?
Off stage, no I don't always feel that way but when I go on stage I become what I sing. I project the feelings I had when I wrote the song and I stand behind every word. I would like the listener to gain strength from "Wrath of Judgement" and understand that it's ok to just be yourself. Growing up I had a hard time finding my place and I'm still all confused and young but I never want to be anyone else but rather get to know myself and discover who I am. I would like to inspire people to stop caring about what everybody else thinks and stop just doing whatever is expected of you. Be yourself and keep growing as a human being finding your own way in life.
On all tracks of the EP I must say that you manage to sound brutal yet also understandable! It is rare to find a brutal vocalist with such a clear diction, it is great to be able to hear and understand what is being sung. And you sing it with such passion! Did you have any musical training? Are there any particular exercises you do to keep your voice able to produce the sounds you need?
Thank you! That really means so much to me!! Well I have a history of music mostly in classical and jazz. When I lived back home in Denmark I was a part of the local music schools "talent-program" where I had piano as my major and the saxophone as my minor instrument. Later I also took some singing lessons but I continued to develop on my own. My growling is self taught though. I've been singing my whole life naturally just because I love it but when I got more into metal I started experimenting more with my voice and that's where I found my growl. I still have fun finding new ways to sing and will probably never stop evolving my skills. To keep up my growl it's important that I practise and keep getting stronger because it takes a lot of physical endurance and strength to use vocals like this. Support and correct placement of the voice box is crucial to not getting hurt. I enjoy to do Melissa Cross's warm ups and making up my own stuff as I go along.
In "The Awakening" you sing "There's something inside of me raging to get out" – what is it inside of you that drives you to sing and/or write the way that you do? Do you ever want to sing a nice gentle ballad about love and peace?
Sometimes there are just too many feelings going on inside of me and it really feels like they are raging and I don't know where to place them or what to do about them. In "The Awakening" I describe them as a beast because it feels like it is clawing and ripping me apart. As you may guess these feelings are not of the positive kind but filled with rage, hatred and aggression. *laughs* Sure! I would love to sing a nice ballad, there are always two sides of a person and even I have a soft and nice little girl somewhere in there as well! Though I don't know if it would suit with ballads about love and peace but that's why I make a lot of music on my own as solo projects. I have a very broad spectre in music and like everything from classical to the hardest black metal! In my opinion there are two kinds of music: Good music and bad music, period! So for me it doesn't matter which genre it is but rather how good it is!
The final song on the EP is "Doomed to Walk this Earth" which seems to be brimming with social and political comment. Would you like to take us through the rationale behind this song?
This song is based on the theme of war. It's everywhere, has always been there and will probably continue to exist as long as humans roam this planet. I don't know why is has to be like this and I don't like that people get hurt and killed for stupid reasons as politics, money or power! Of course world peace would be nice but also very unrealistic so as I express in the lyrics of "Eternal War", pointless bloodshed is always going to be here but that doesn't mean that I like it!
As well as producing quality metal, your mission statement includes the vision of "building an army". You certainly seemed to get lots of positive comments from your Russian gigs in your guestbook! How have listeners been responding to the music in general? What is the best way for fans to communicate with Frantic Amber?
We create music and want to share it with the world and hopefully inspire some along the way! We are all very grateful for all the loving support we've been getting and it really warms my heart when people come up to me after a show with big excited eyes expressing their appreciation. I think the best way would be to come to one of our concerts! – From home the fans can also find us on Facebook and MySpace.
Finally, what is the next stage for Frantic Amber? Now Russia is conquered, have you any plans on how to conquer the rest of the world?
Oh yes! We will continue on our path to world domination! *laughs* We plan to play live around Stockholm in April, record our next demo/EP in May and then see what happens during the summertime. We are all hungry for development and we intend to keep up our tempo! Hopefully there will soon be more international tours to come!
Thank you so much for talking to us at Femme Metal, Elizabeth, we wish Frantic Amber great success in their attempts at world domination!! Any last words?
You are very welcome and thank you!I would also like to thank all of our fans out there for the amazing support and I want each and every one of you to know that you are highly appreciated and I hope to see more new faces in the crowd! Stay metal!
Links
MySpace * ReverbNation * Facebook * Twitter * Site
Latest Multimedia
Independent Release
Review by Matteo Bussotti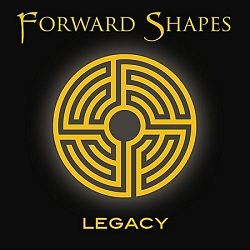 "Legacy", Forward Shapes' first release is a well made mixture of different sonorities, which obviously lead to prog-rock. Every song, in its own way, its unique: of course, every song is similar to the others in the general feeling (we're talking about a prog-rock album here, so you won't find a punk/metal/funk/jazz song in here. If you wanted something like that, stop reading and don't listen to this album), but you'll never say "Oh Lord, these two tracks are identical!" or "I've already heard something like this". Every song its unique, as I said, and in this detail resides Forward Shapes' strongest point: willpower. Forward Shapes was formed in 2005 by Andrei Kryssov (Guitar) and Brian Andrews (Keyboards), and after some very serious difficulties, the search for excellent members to fill in for the missing instruments (and they indeed found excellent members: Mark Buchner on bass, Alison Vance as the singer, Ryan Hunter as a bass player, backing vocals and Irish whistle, and finally, one my favorite drummers of all time, Marco Minnemann they finally recorded this album not united, but separately, because they all live far one from each other. So, after so many years of waiting and dedication to a single project, shouldn't we praise Forward Shapes' commitment to "Legacy"? Also, they did a great job! Each track is able to entertain you without bore you, even in the 11-minute-long title track: "Legacy". "Legacy" does not have the pomposity of many prog-rock albums, every song is direct, it doesn't have enormous solos which only make the song heavier. The keyboards lead in every song, and I have to say Brian is absolutely a fantastic player on his keyboard, while everything else follows. Unfortunately, I also have to say Alison's voice, although being beautiful, is not very incisive at certain points, and sometimes she doesn't manage to give that little bit more of strenght that would have made some songs really beautiful. But, as I said before, her voice is beautiful and she's capable of singing some really high and difficult notes, so this is only a very minor fault in a fantastic album. Special mention for Marco Minnemann, who's absolutely brilliant on the drums, with marvelous fills and rhythms. I really, really envy Forward Shapes for having had him to play on their first cd. Well…I really, really like this album. It has personality, and everyone put so many efforts in it that it'd be an absolute shame if you wouldn't give it a try. I strongly support this band, and I really hope they'll get all the attention they deserve!
Rating – 88/100
Tracklist
I Live On

Never Forget

Mirrors of You

Degrees of Freedom

Elusive

Holding On

Proclivity

Legacy
Line Up
Alison Vance – Vocals (Special Guest)
Andrei Kryssov – Guitar

Brian Andrews – Keyboards

Mark Buchner – Bass

(Special Guest)

Ryan Hunter – Bass, Backing Vocals & Irish Whistler (Special Guest)

Marco Minnemann – Drums

(Special Guest)
Links
Facebook * Google Plus * Twitter * Site
Interview by Matteo Bussotti
You've probably heard before of "long-distance relationships". Some of them end well, others…do not. But, have you ever heard about a "long-distance band"? No? Well, I guess you don't know Forward Shapes, then! This band was created in 2005 at first by Andrei Kryssov and Brian Andrews (Guitar and keyboards, respectively), but they needed other musicians in order to have and record the other instruments, too. And so they finally found Marck Buchner (Bass), Ryan Hunter (Bass, Irish Whistle), the acclaimed Marco Minnemann (Drums) and Alison Vance (Lead singer). Their "geographical diversity" led Forward Shapes to record every part of every song of the album on its own. In fact, they've never played live all together, making this project extremely special; and extremely well made. So, we contacted Alison and Andrei to hear what's like to be in "long-distance band"!
Hi Alison! Hi Andrei! Welcome to Femme Metal! My first question for Alison is a very personal one: when they first contacted you for the Forward Shapes project…how did you feel about that? Did you expect to be contacted after you first sent your demo? And, Andrei, what did hit you about Alison's demo in particular?
Alison: Initially I put up a short advertisement for myself as a vocalist on a website that Andrei found me on (I don't even remember the website), and I told him I could do any style. He asked me to send back a demo, which I did, and once he decided to use me I felt like "All right! Let's do this!". I did expect to be contacted after the demo because I made a point to bring great energy that would vibe with Andrei's vision for his project. I thought, "I can do this if he gives me the opportunity".
Andrei: Thanks for having us! When I first heard Alison's demo I knew right away she was the perfect fit. First it was her voice – I loved her tone and delivery! I quickly sensed the passion behind her performance. The song "Mirrors of You" was specifically selected as the audition/demo track because of the technical challenge it presents to a vocalist – and Alison nailed it. Initially I asked her to record just the first verse and chorus, but Alison went way beyond that and recorded the entire song (this was a very strong sign of her commitment to this). I still remember hearing the final chorus that features a full vocal choir of Alison and Ryan Hunter (co-producer & engineer) – I remember hearing that part for the first time and thinking "she's the one". (This demo can be heard on our SoundCloud page here)
Andrei…why Forward Shapes? I mean, I bet some people have called you crazy for having started such a project! At the beginning, did you and Brian think you would have finally made it?
Andrei: I've been studying music composition and guitar ever since my early teenage years. After years of listening to bands like Rush, Dream Theater and Nightwish, I decided that in college I would start a Prog band (with female vocals) for the purpose of creating an album. I didn't want FS to follow a traditional path of recording an EP, playing in clubs, trying to get signed and then release a debut album. The vision was to skip all that and go straight to writing and recording the debut! This was the pitch I gave Brian in the early days and he dug the vision. During the writing stages I had no doubts that we would be able to write enough material – in retrospect writing was the easy part! The biggest challenges came with finding the right musicians and recording. I did have my doubts at times that I would have the energy to persevere until the end – but I believed too much in the songs to give up!
Did you have some particular criteria to choose the other musicians, or you simply "picked up" the ones you liked the most?
Andrei: I did have specific criteria for each musician. For my co-founder I was looking for a classically trained pianist that was into composition. I was very fortunate to have met Brian because he is not only technically and theoretically proficient, but he has an incredible gift of being a very melodic player. The melodies just flow out of him and during our first "jam" session I just knew that he was the guy I wanted to partner with! For vocals it was very open ended, but we were specifically looking for a female vocalist with a rock edge. It was also important to find someone with a fairly original voice – we weren't looking for someone who sounded just like Anette or Tarja. Technicality and professionalism aside, essentially we wanted someone who could just plain sing and sounded good with the music! For Bass I always wanted a guy I knew from the music conservatory at our University to join us. He has perfect pitch (very useful when learning an hour's worth of un-transcribed music) and is a killer bass player! I knew the Drums could make or break the album – and I was looking for someone with a very "tasteful" style (ala Phil Colins, Mike Portnoy and Neil Peart). I had auditioned and turned down nearly 10 drummers before reaching out to Marco Minnemann on a whim. When he agreed I knew I hit the jackpot!! I also didn't feel it was necessary to to audition him

Finally I also want to mention Ryan, my co-producer and Engineer, who I met randomly because he was Alison's recording Engineer. Ryan's Prog and Symphonic influences, classical training and an array of skills made him a perfect fit. He ended up making a lot of random but key contributions that helped shape the final product.
Now, tell me something about you, Alison: how did you start singing? Did your parents support tour decision?
Alison: I think I probably started singing before I started talking. It has always been my passion and my parents have supported me since day one. Once I was old enough (around 7 years old) they encouraged me to perform with a singing and dancing group that trained me and inspired me to continue my training into adulthood.
What's been the hardest part of being part of "long distance" project? After all…you had to record an entire album not living near to each other!
Alison: The hardest part was finding times that worked with both of our schedules to Skype or talk on the phone or respond to emails. We were both working and our schedules were sometimes impossible to coordinate. We did a good job of making it work, but it was definitely a challenge.
Andrei: The time delay in between recordings. Things take a lot longer when everyone has other commitments (work, school, etc) which delay the production. For example if Alison was unsure of my vision for a certain section, she would record several versions and send them to me. I would then process the recordings, give feedback and have her re-record if necessary. This becomes a prolonged back-and-fourth cycle. Had I been in the same room with Alison I could have given instant feedback and things would have moved quicker.
As a drummer, I have to ask you this: how was working with Marco Minnemann? What do you think about his part in this album?
Andrei: It was incredible! He learned and recorded ALL the music in 4 days. It was insane!! I am beyond pleased with how his parts turned out on the album. Just check out the instrumental track "Elusive" (full track) his playing is out of this world! A true professional – I was really happy to have had the opportunity to work with him.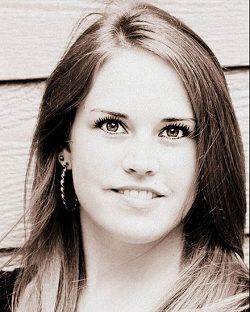 Alison, what do you think about Andrei and Brian? What was your first impression about them? (You can be as mean as you want!)
Alison: I never actually met or really worked with Brian, but I definitely respect and appreciate his arrangements and artistry on the piano. Andrei is very professional and had a true vision for his project. When he first explained his project I thought, "What a cool thing for his family and friends". But to see him elevate it and rise to its true potential is very impressive. Andrei was always very supportive of my creativity and artistic interpretation of his music. He learned how to work with a very intense vocalist and I seriously admire that!
What was your attitude towards your part in this album? Did you have to particularly train your voice for it? Was there a particularly challenging part in it?
Alison: My attitude towards my part in the album was this: my job is to bring the lyrics to life. I wanted the listeners to hear the key words and phrases that really defined the album (per my interpretation). I did have to train my voice because I had never done progressive rock before, but luckily I had Andrei and Ryan (co-producer and sound engineer) to guide me to the right sound. The challenging part was freeing myself to sound like I owned the genre. I ultimately had to decide that I had every right to sing this music.
And…as a singer, what was your favorite part of "Legacy"? I mean, what was your favorite "vocal part"?
Alison: I've auditioned with "Mirrors of You" and it remains my favorite melody to sing. I love the low smoky vocals of "How far will s/he go…" countered by the belting chorus and the "Whoa's." Very fun.

Andrei, when you recorded the album, did you already have all the lyrics written down, or did Alison have the occasion to write something herself?
Andrei: Prior to beginning vocal recording I had written lyrics for three of the seven songs. The remainder was actually written after Alison began recording. The pressure of having the next song's lyrics done prior to Alison finishing recording a song really helped me put pen to paper.
In which ways do you think you can improve yourself, as musicians and as a band? Is there something new you'd like to try in your new songs?
Alison: I think I can always improve my vocal versatility, so I seek opportunities to collaborate with original artists and I work on my own music. It would be an honor to work on any new songs Andrei might have up his sleeve!
Andrei: As a musician I constantly look for new areas of inspiration (musical and non-musical). Whether it is a new band, melody or some random idea – I constantly look for new things to inspire me creatively. As far as new songs my biggest goal would be to improve as a songwriter. After going through the process I truly now understand what an artist means when they say they've become stronger "songwriters". I hope I can share that sentiment in the future!
Now that your album is out, do you have any plans about going on tour, or physically "regroup" the band, and write some more songs, or are you only focused about sharing Legacy with as many people as possible?
Andrei: No immediate plans to go on tour, play live or write new music. Everyone currently lives in different cities across the US so it's hard to do that kind of stuff when you are an "Internet" band. I won't however commit to saying that nothing will happen! It would be awesome to play these songs live so some kind of performance may happen in the future – stay tuned!!
Alison, Andrei, thank you very much for your time and your answers, and…good luck!
Andrei: Thanks again for having us Matteo, hope everyone enjoys the music!!
Links
Facebook * Google Plus * Twitter * Site
Label : Independent Release/BlueFreya Media
Review by Tony Cannella
Frantic Amber is an all female metal band from Sweden. Their style is fast, loud, heavy and –to say the least – abrasive. Their 5-song EP "Wrath of Judgement" has just been made available, and if you can't get enough of the aggressive stuff, than Frantic Amber is a band that is worth investigating. From the outset, Frantic Amber grabs the listeners' attention as the guttural vocals of Elizabeth takes control on the pounding opening track "Wrath of Judgement". "Bloodlust" is next and packs a huge wallop with its forceful energy and drive. Throughout the course of this 17-minute CD, Frantic Amber knows only one direction and that is pure brutality and heaviness. The next track, "The Awakening" is business as usual until near the end of the song where the band throws in something a little different as the tempo slows down, and clean female vocals come in. That explanation I'm sure does not do it justice, but it was a surprising moment that just comes out of nowhere. "Unbreakable" begins with a deliberate, doomy riff before the song settles into a steady pounding groove. "Doomed to Walk the Earth" brings "Wrath of Judgement" to a conclusion after only 17-minutes. Heavy? Aggressive? Brutal? Yes! Yes! Yes! Frantic Amber delivers an intense metal onslaught on their EP "Wrath of Judgement". I would never profess to being an extreme metal aficionado but Frantic Amber is definitely a band that I would say is worthy of attention.
Rating – 88/100
Tracklist
Wrath of Judgment

Bloodlust

The Awakening

Unbreakable

Doomed to Walk this Earth
Line Up
Elizabeth Andrews – Vocals

Mary Säfstrand– Guitar

Mio Jäger– Guitar

Sandra Stensen – Bass

Emlee – Drums
Links
MySpace * ReverbNation * Facebook * Twitter * Site
6 color styles available:

Style switcher only on this demo version. Theme styles can be changed from Options page.