Browsing articles tagged with " andy"

Interview by Andy Axworthy
After releasing four successful albums in almost five years, the band Van Canto does not really need an introduction. Their 'A Capella' metal has drawn the attention of thousands of fans worldwide over these years. This interview is with Inga Scharf, one of the singers of the band, who talks about the brand-new album "Break the Silence", her music inspirations and the future plans of the band.
Hi Inga! Thank you for your time. How are you?
Great, thank you! Continue reading »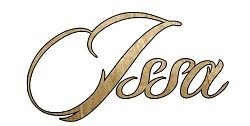 Interview by Andy Axworthy
Our dear readers I think that they already know the AOR/arena rock singer Issa (AKA Isabell Øversveen) and this time, Andy took some time for investigate about her latest release "Can't Stop", where the Norwegian singer collected and recorded some hidden gems/cover of the AOR scene. Just read this exciting interview for know more.
Hi Issa, a warm welcome back from all of us here at Femme Metal Webzine. We last spoke with you after the release of "Sign of Angels" back in 2010 and you have not taken your foot off the musical gas since, leading up to now and "Can't Stop", your latest release. How have you been and what's new in your world?
Hi there, thanks for having me back. Well I've recorded 3 albums in 3 years which has been the main priority of my time really and with each album you have an aftermath of radio and written interviews which also take up a bit of time. I also write songs with my husband James as we have a publishing deal and we have a lot of fun writing in all different styles. I've also recently added my vocals on another Frontiers Records release which is yet to have a press release so I have to keep hush hush unfortunatly on that one. But aside from the music i'm very happy in my life also. Continue reading »
Label : Spinefarm Records/Universal
Review by Tony Cannella
The Swedish melodic metal band Amaranthe released their impressive self-titled debut in 2011. The album created a huge buzz in the metal world. Since then vocalist Elize Ryd has gone on to touring with Kamelot on their last tour. Now she returns to her main gig for their 2nd album entitled "The Nexus".
Amaranthe continues to utilize three distinctive vocals. In addition to Elize's angelic vocals, Amaranthe also utilizes clean male vocals (Jake E Berg) and harsh male vocals provided by Andy Solveström.
The opening duo of "Afterlife" and "Invincible" are both excellent, but my favorite track is the energetic "The Nexus". The three vocal styles are used quite masterfully here and this is just a great, melodic song. Continue reading »
Interview by Vard Aman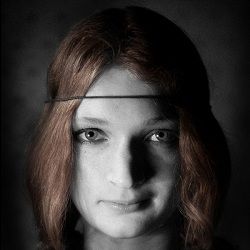 Near Manaus in Brazil the dark clear Rio Negro joins the muddy Amazon and the water from two rivers flow beside one another without mixing, distinctly separate for a distance of about 6 km in the same river bed. It is known as the "Meeting of Water", and such an unusual natural phenomenon has made it one of the main tourist attractions in Manaus. In Moscow, Russia, the beautiful melodic vocals of Slavic Folk joins the heavy, powerful guitars; pounding drums; and electronic elements of Industrial / Industrial Metal without mixing, distinctly separate from each other in the same band, and throughout an entire album and 3 track maxi-single. They are known as Risha, and such an unusual and unique blend has made them one of the hottest new prospects around. I spoke to two of those responsible: vocalist and bassist, Rishafox (also known as Risha, and sometimes, on the odd occasion, as Irina Lvova), and guitarist and programmer, Andrey Ostrav.
Hi, welcome to FMW. Nice to be able to talk to you!
Risha & Ostrav:  Zdravstvujte!
So, how did the three of you meet and when did you decide to start Risha?
Risha: We met a long ago. I was 17 then and it was probably my first time on stage, exactly with the musicians who play in Risha now. After that we were scattered about different music projects but 2 years ago we met again. I and Ostrav have created the idea of Risha and Alex, the drummer, joined us thereafter.
Tell us a little about your musical background, previous bands, and your session work.
Risha: Oh… During my not-that-long rock'n'roll life I played with about 20 bands, went on a European tour with Arkona, performed at big venues in Moscow, St. Petersburg and other cities, as well as in small underground clubs all over Russia. I always played in bands that differed a lot by style.
Оstrav: For about 8 years with the drummer Sasha we made part of one of the cult Russian industrial gothic bands of the 00′s – Deform. We toured over our endless country from side to side, shared stage with famous Russian and foreign bands like Korn, Papa Roach, Marilyn Manson, Eisbrecher, Deathstars, etc. This was fantastic! Continue reading »
The recordings of the studio album "Alchemy" have been officially completed and we can now confirm that the double album will be released on March, 4th in Europe and April, 9th in USA. This release will, however, be preceded by the world premiere of "Alchemy" show at the famous Wyspianski Theatre in Katowice, Poland on February 22, 2013, where it will be recorded for the purposes of a DVD to be released by Metal Mind Productions later next year. We can also reveal that the album will be available for purchase at the Theatre prior to the official release date.
And today you can listen to the first promo track taken from the "Alchemy" album. "Street Fight" is available to stream at the official Metal Mind Productions' channel on YouTube in THIS location.
6 color styles available:

Style switcher only on this demo version. Theme styles can be changed from Options page.