Browsing articles tagged with " ascendance"
Label : Pias Recording
Review by Alessandro Narcissus
Dead Can Dance. Does Lisa Gerrard and Brendan Perry's iconic musical creature really need an introduction? Well, perhaps it does, as many of the people who may love their music or any of the genres that originated from their wake were barely kids or not even born during the heyday of one of the most established and respected acts of the Ethereal scene. Dead Can Dance were formed by partners Lisa Gerrard and Brendan Perry in Melbourne, Australia, in 1981. Soon they moved to London, when they got signed by an alternative label and released an EP and their debut full length to great critical acclaim. In the following two decades, not only did Dead Can Dance become a legend in the Ethereal scene releasing a total of seven full-lengths which are nowadays widely regarded as classics, one studio EP, an official live album, an incalculable amount of b-sided and live-only tracks, achieving fame both in Europe and in the Unites States and having several songs featured in movie soundtracks, but they also indirectly contributed to the birth of the Gothic Metal genre itself through the early work of The Gathering, who openly cited them among their greatest influences. Now, after a brief reunion tour in 2005 and the release of five live EPs as an appetiser in the past months, Gerrard and Perry finally felt ready to get back to writing together new music for Dead Can Dance, and subsequently released their come-back full length, "Anastasis" – which fittingly means "rebirth" – after sixteen years from their previous studio album. Now, let's get it clear from the beginning: you can put perfection into music, but putting it into words in a review is a much tougher work. No review will ever live up to the true artistic value of "Anastasis", as this album is nothing short of the high standards of any past Dead Can Dance "classic" release. It's a highly inspired and emotional album, a collection of eight diverse and outstanding tracks that make up an incredible experience when listened together as a whole. Generally speaking, the album is incredibly sophisticated, even if compared to the band's past recordings. It remains true and coherent to their past and priceless heritage drawing widely from it, but is a contemporary work which gives room to the artistic maturity Gerrard and Perry achieved while working separately. Balance is the keyword of this recording: nothing is overdone and every single note of each instrument is put in the right place for the right reason, to provide an experience that will delight both the artistic and sensitive side of the listener. Indeed, what immediately catches the ear is the sense of general harmony and unity of the record, in which each track has its own individuality but, at the same time, works perfectly as a piece of a greater experience. The orchestra – a typically western element – may be identified as the guiding thread of the oriental-sounding album. There are more orchestral parts than in the past and they are used differently in that the ensemble plays an active role in the most exotic soundscapes: instead of only providing a lush background for the ethnic instruments, it often accompanies them and plays along on the oriental or tribal melodies. Ideally, this interpretation of southern and eastern sounds with typical western instruments epitomises the idea of mingling different cultural influences into something new, which has always been the main standpoint of Dead Can Dance and is done at its finest in this album. This sense of harmony is also given by the balance between the two composers' efforts. Even in this, "Anastasis" sounds much more cohesive than most the past Dead Can Dance albums, in particular those released after Gerrard and Perry's domestic break up – namely "Into The Labyrinth" (1993), "Spiritchaser" (1996), and most notably their live effort "Towards The Within" (1994), in which their stylistic differences were most evident and at times even clashing. Whilst Gerrard's and Perry's own, peculiar approaches to writing music for their creature is still recognizable and the most familiar listeners can guess from the first notes of each song who's going to sing, the passage from Perry's trademark art-rock songwriting and Gerrard's ethnic fascinations is much smoother than in the past, enhancing the sense of cohesion and harmony of the record as a whole. Indeed, the soundscapes evoked by the album can be perceived as the narration of a conceptual journey throughout the Mediterranean basin: the listener gets to ideally meet different cultures within the same voyage, each one adding it's peculiar flavour to a bigger, all-compassing experience which is – or, if you will, being a piece of one, big colourful mosaic. The orchestra is the narrator who filters the experiences, and the other instruments and styles are the characters met during the journey we're told about. In this sense, the title "Anastasis" does not only refer to the band's rebirth after a 16-year split, but also to a more spiritual kind of rebirth the listener would experience through an enriching journey in the cradle of our culture. It's really hard to name some highlights from the album without ending up with a detailed and exhaustive track-by-track review, as each song is spectacular in its way. But how not to mention, for instance, "Amnesia", chosen as the promotional single out the album, which perfectly represents the blending of exotic rhythms with Perry's typically western songwriting? Or Gerrard's remarkable performance in the most ethnic tracks such as "Anabasis", "Agape" or "Kiko", which showcase the aforementioned union of traditional instruments and tribal percussions with the orchestra, as a background for Gerrard's trademark vocalizations and folkloric techniques? "Children of the Sun" and "All In Good Time" represent the perfect opening and closing tracks respectively, the former being some kind of "rite of passage" somehow reminiscent of past songs (in particular Perry's from "Aion") reworked in the current, mature style of the duo, and the latter providing a relaxing outro as remarkable as "How Fortunate the Man With None" from "Into the Labyrinth". And finally, the two absolute masterpieces of the album, "Opium" and "Return of the She-King". The first is a highly emotional blend of ethnic rhythm patterns with breath-taking string melodies and Perry's melancholic lyrics and vocals bound to put a tear in many listener's eyes; the second is a wonderful, solemn track with distinct influences from the British Isles – at times it almost sounds as if a traditional Irish melody were played by Scottish bagpipes – in which Gerrard's glossolalia vocals unite with Perry's in what can be considered as the two vocalist's best duet ever. "Anastasis" is clearly not just a typical come-back album that is made just to exploit the fans' nostalgia or the hype for an iconic band's reunion. It clearly shows Gerrard and Perry's need to go back to their roots and write music together, and to do so at the right time and without a hurry, resulting in a fresh and genuine work, not at all anachronistic. It's a perfect introduction for the new generations to the priceless work of this duo, as well as the perfect reward fans could hope for after 16 years of silence. "All in Good Time", they say, and this is undoubtfully the good time and best way for Dead Can Dance to come back.
Rating – 100/100
Tracklist
Children of the Sun
Anabasis
Agape
Amnesia
Kiko
Opium
Return of the She-King
All in Good Time
Line Up
Lisa Gerrard
Brendan Perry
Links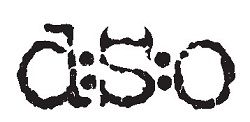 Interview by Erwin Van Dijk
An interview with Daniel Håkansson, the guitarist and male singer from Diablo Swing Orchestra. When a reviewer writes a review about a relatively unknown band he or she will try to compare the music with another band operating in more or less the same genre. You can say a lot of things about Diablo Swing Orchestra but they certainly do not sound like your average metal band. This is good because there are already enough copycats and faceless bands in this world. Diablo Swing Orchestra adds a new chapter in the long history of hard rock 'n' metal.
Before we start a question about the bio: most bands have a simple bio but Diablo Swing Orchestra has a nice fairy tale in the style of Hans Christian Andersen. Who wrote it?
I did… but I merely wrote what we found out. I really wish I could take credit by saying we made it all up. Would be a nice movie, don't you think?
Nobody can accuse Diablo Swing Orchestra of being predictable. Where do you get the inspiration for the songs and the music?
It's a bit different with this album and the last one where I wrote pretty much everything. Me and Pontus (guitar, vocals, FX) did most of the writing together on this one. But everyone was more involved in the arrangements/writing on this album. We learned a lot while recording the last album which came in handy when putting these songs on tape.
And how would you describe Diablo Swing Orchestra's music?
A god description I read somewhere was : It sounds as if Danny Elfman collaborated with System of a down and got Maria Callas behind the microphone.
Did you always wanted to become a guitarist and singer?
No not really, I wasn't that interested in music until I turned 16. But because of my upbringing and my mother was an aspiring opera singer I got it from an early age anyway. Guess it was bound to happen but I just had to figure it out myself.
How do you see yourself, as a guitar player that can sing or as a singer who also can play the guitar?
Well, I first and foremost see myself as a songwriter and the guitar is just the instrument I use. But I'm more of a guitarist than I singer. I wasn't even supposed to sing in this band at all. If just happened since some verses/choruses didn't fit Annlouice's voice on the first album. But it turned out I worked great as a contrast so we have incorporated more male (not just mine) vocals on the new album.
What kind of guitars & amplifiers do you use?
We actually use custom made guitars from Henrik Jansson in Stockholm. When it comes to amps we both have Peavy amps.
To what kind of music and bands do you listen yourself?
Oh that's a long list. To make it easier I'll just write what I listen too at the moment: Kroke – Awesome Balkan folk band.
Was Diablo Swing Orchestra your first band and/or do have other bands right now?
This is the only band I'm playing in at the moment, I have played in other bands in the past but nothing serious really.
Is it easy to combine Diablo Swing Orchestra with your personal life?
Since it's not my full time it does take up a lot of my free time but I'll keep doing it as long as it's fun. Even if no one would want to listen I'd still write songs.
What is the idea behind the name of the album?
We felt that the name sums up the feel and sound of all of the songs in a good way.
This is your second album. What have you done different compared to the debut album?
We came better prepared this time around and we had rehearsed the details in the arrangements. We had also done better pre-production recordings and prepared special klick tracks containing all the tempo shifts. Then of course we wrote better songs =)
Why did you choose the In Flames studio? (besides the fact it is located in Sweden)
He did a lot for the sound on the record. We had some ideas where we wanted to take the album and he picked up on them in a very good way and manage to turn into something even better.
Can you tell us something about the songs on the album?
If I am to say something general about all of them it would be that they are all more thought through in terms of arranging. We also had a lot of production ideas in the writing process. They may also come off as a little more weird than then songs on the debut at a first glance.
What is your favourite song on the album and why?
It kind of shifts from day to day but I'm really pleased with how "A Tap Dancer's Dilemma" turned out.
How was the album received by the press and fans?
As it is to be expected the reactions have been mixed but the majority seems to think that we have taken a step forward with this record.
The cover art by Peter Bergting: who usually does book covers and graphic novels. Why did you / the band choose him for the artwork?
He did the cover for the first album as well and he's a great artist and a friend of Andy.
What are the highlights for you with Diablo Swing Orchestra?
Two gigs I remember as being particularly awesome are the Summer Breeze 2008 and Mexico City 2009. That and of course recording and releasing our two albums.
And do you have any negative experiences in all those years with Diablo Swing Orchestra?
Nothing juicy but I guess waiting for flights, busses etc can be a drag sometimes.
What can we expect from Diablo Swing Orchestra in the future?
We're working on new songs but taking our time, since the main goal at the moment is to play live. Would also be great to put out a video for one of the songs but we'll see about the financials for that this time around.
And the last question, is there anything the reader should know that I have not asked?
No, I think you've covered most of it.
Links
MySpace * Facebook * Twitter * Site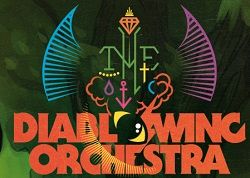 Interview by Miriam C.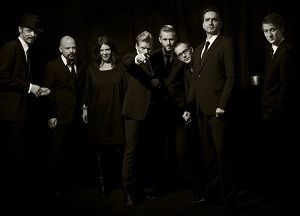 For the second time we give space to one of the most eclectic act of the last years : Diablo Swing Orchestra. This time we have had the pleasure to have a nice SkyPe chat with Daniel Håkansson for unleash more details about the third album "Pandora's Piñata".
Hi Daniel, first of all how are you?Do you mind present your band telling a little about the Diablo Swing Orchestra's history?
Our ancestors performed orchestral works in defiance of the ruling church at the time. The orchestra was forced to go into hiding, performing in secret, with the assistance of oppressed peasants during the era. After years of performing for the pleasure of these peasants, the story claims that the church put a bounty on the performers lives, and that this bounty was so high that the orchestra knew they would soon be captured, and thus chose to play a spectacular final show before becoming martyred to the church. We got letters back in 2003 and did some research to find each other and since that day we perform as Diablo Swing Orchestra.
We are here for speak and introduce "Pandora's Piñata", DSO third album. What you can tell about its genesis? When you have started composing it?
The songs on the new album I started to write for back in 2010 but we didnt start seriously to arrange the songs until 2011.
Ok.. who's like the recording process an a DSO album? I mean you have first the music and after you compose the lyrics or it viceversa?
First normally comes a rytmical idea (beat or riff) and if it's interesting enough I start to try and find a melody that fits. When that is done I normally start to find the "theme" for the song (arrangemets etc) Then me and Pontus (guitar & FX) do demos for the others to take part of to start working on their parts. too.
And when Annlouice comes in?
When the demos are send out. I normally check the key of the songs with her before we finish them so that the intervals are suitable for her voice.
So connecting to this question.. What you reply if I ask to say more about her – I mean her musical background and stuff like that? And how she got involved in this project?
She is a classically trained singer and works full time as an opera singer here in Sweden. She was introduced to the band when we started to look for a singer by the opera house's PR department. She got to hear a demo and she liked it and the rest is history =)
So she sing in the theatres as full time job?
Yes, indeed. We gain a lot for all her experience on stage even if it's a bit different.
Well, I think that something different from the usual singer helps to get more people to like your music and be noticed, I mean people get curious.
Yes, it gives the band a certain flavour also a different flavour that after can attract different people from different musical ambients
At your concerts I bet we can find a metalhead, someone who likes jazz and why not opera… but the metalhead but be really openminded.
Sure, we seem to have a mixed crowd.
And talking aboout crows and live gigs… it sound strange to me that, according to the press release that I have in my hand, it's hard playing gigs in US and Northern Europe. Why? On the contrary, for DSO music it's very easy planning tours in South America. What the differences between the 2 continents? I mean, in my point of view since you're close, should be more easy organize concerts in Europe instead in SA…
Well, we do have a much bigger following there which the promoters have picked up upon. It's starting to get better in Europe and we've signed with an italian booking agency so we will do a full blown tour in italy in the future. Also more gigs in europe will follow. They are just not finalized yet. It's probably the latin vibes in many of the songs that makes it work really well over there.
Now talking a little about the lyrics — I quote the press release about the album's theme – "The theme of "Pandora's Piñata", are the seven cardinal sins that one can imagine falling out of this like-no-other-audio-visual-piñata". Well, you can explain to us the real concept of the album because I haven't really caught the sense, maybe it's my fault but I haven't really understood it and I for this I want to give you free speech and hear directly from the mastermind the truth hahaha….
Yeah, that theme is more in the artwork than lyrics. The lyrics are of a more personal level and based on my own experiences.
Mmh.. interesting so are you gonna unveil more details about it? Because you have really anticipated my next question…
The only differnet one is "Guerilla Laments" which I wrote based upon many email and letters we get saying our music has helped them though tough times.
Nice to know it, for the artist (in these case you) should be like heaven reading those letter and emails…
Well, I'm glad that the music can help them but I'm quite horrified what people have to go though not very nice stuff and most time I don't feel qualified to answer
It's quite common that people tries/finds something to attach on because those words/melodies helps them not to give up I think that no one is qualified for the replies.
True, but I am glad that what we do can help peole. I truly am.
You know, the reality it's so brutal that sometimes we need to get away for it and sounds sweet be embraced by the music.
Yeah, it's one way to have a brief excape from everyday life.
Exactly..turning back to the artwork side.. I know that Peter Bergting for the second time is working with you for all the "Pandora's Piñata" graphics but who's Peter Bergting and can tell us more about him and his work to who don't know him yet?
He's quite well know here in Sweden and thoughout the world in come circels as a illustrator and have done some high profile jobs. He used to be Anders' teacher in university and they have kept in touch since then.
Interesting.. never imagine that, really! Congrats to him and Anders. Watching the site we get a preview of the album artwork with this 2 childrens and the snake. Can talk you more about its visual concept?
We always want to wrap up what the music is a bout in titles and art work. The music has both a playful and an aggressive/dark side to it. The name "Pandora's Piñata" kind of encapsulates it. It kind of shows how someone is tricked into let some malign out that is wrapped out in a pretty package.
Sounds like the reality to me and the everyday society.
Yeah, good point

Well, you know I haven't imagined that I was thinking something more fantastic and unrealistic the meaning of the title..
Yeah, we wanted a title that both wrapped up the album and piqued the listerer's interest.
Well I was talking about the previous album and that's it – If I recall well, your last album that you publish was on 2009 with "Sing Along for the Damned and Delirious" under Ascendance Records. Why took you so long to publish a new platter?
It seems that it takes us about 3 years to write and record an album, it was the same amount of time between the 1st and 2nd record as well (2006-2009-2012) so next time is 2015 then =)
Yes, but this sounds so funny like the three time table haha.
Yeah, I wish we were faster but it seems we dont really control it.Songs are done when they are done.
And "Pandora's Piñata" is your first album under Candlelight Records, finally I'm so happy you, you've reached the ambitious deal with a prestigious label. How was the first approch with them? I mean who contacted who, when happened the first contact?
Actually we first realeased the first record it ourselves and later it picked up by Candlelight and but this time we had the deal with Candlelight figured out form the start and they seem to do some good work with the promotion.
Let me understand before to sign properly with them you have only a distribution deal?
Well, we licened the album to the one year after we released the "Butcher's Ballroom" ourselves.
Reading the 2012 live line up I'm noticed that the only real change is the drummer: why Petter Karlsson is not coming on tour with you?
Petter decided to leave since he wanted to focus on his own music.
Still talking about line ups that are changing, can you talk more about the new members Martin Isaksson and Daniel Hedin? What are their musical background?
They are both classically trained and were brought in as session musicians for "Sing Along for the Damned and Delirious" and we got along really well and they added so much to the band so we decided they should join the band
Any plans for a DVD/live album? It should be an interesting release to buy…
We'll do it as soon as we feel we're good enough and have the money to do it properly .
Daniel, we're at the end. I really thank you for everything!! Thanks so much for the interview!!!!
Thanks for a nice one yourself.
Links
MySpace * ReverbNation * Facebook * Twitter * Site
Latest Multimedia
Interview by Eetu "Ene" Niskanen
An Interview with Heidi, the soprano singer of the Finnish Metal Band Amberian Dawn. During this interview, we'll talk about about the new album "The Clouds of Northland Thunder" that is coming this summer.
You just released your second album "The Clouds of Northland Thunder" with Amberian Dawn, how much work did it take?
Our front man Tuomas had already started the composing the new album when the "River of Tuoni" album was released and some of the song were already ready. Almost everything was recorded before the Epica European tour 2008 but some choir and vocal parts had to be done straight after the tour. It took lots of work from everyone and especially from Tuomas who almost lived at the studio during the recordings. I did all the choir parts except the "Incubus" male role so I had quite a lot to sing too.
Is there an lyrical concept behind the album?
Not a clear one. But of course I wanted to bring a bunch of exiting stories to this album and also pour some Finnish cultural heritance into the lyrics too. Some of the lyrics are based on the Finnish national epic Kalevala as also on our previous album. On the "Clouds" album the Kalevala songs are "Kokko- Eagle of Fire" and "Birth of the Harp". But there are also lyrics based on my own stories and legends or even fairytales.
How the band has grown from the debut "River of Tuoni"?
The biggest growth has happened in the bands skills and of course our lineup has changed too. First came Kasperi to replace the former guitarist Sampo and just recently Tuomas decided to retire from guitar-business, at least the live guitars, and his replacement was Emppu with his wild hair. The sound of the new album is in my opinion more solid and there is more variation in musical ways.
What is your personal favourite song from the album?
Hard question because I kind of like them all but from different reasons and it is really hard to put them into any order. But maybe I would say "Sons of Seven Stars" because in my opinion the story and the music go so well together in this song. The story linkes quite remotely to the book about Seven Brothers of Aleksis Kivi, a Finnish author. But in this version of the story, the seven brothers were born in the ancient times from the alliance of a bear and a human. The bears left the land to their sons and moved to the stars. The seven sons grew up under the constellation of Ursa Major and the North star and persistantly and with vigor they plowed the frozen land and peopled the cold and dark North. They could have also been the forfathers for Finnish people.
How did you joined Amberian Dawn?
I was a keyboardist and a backing vocalist in a metal band called Iconofear from the year 1997. During the ten years with Icono-boys I developped my singing skills and felt that is was time to retire from the keyboards. I simply felt I was better as a singer than a keyboardist and I could give most on that area. So it was 2006 when I started to search a band as a singer. Tuomas and Tommi spotted my ad and I did some singing samples and also the lyrics for "Passing Bells" from "River of Tuoni" album as a test. I think I got the job…;)-
How long have you been singing?
I went on a music oriented school and I started taking singing lessions when I was 14 years old. By that time I didn´t even think about being a singer one day. I wanted to take some lessions because I felt tensions and pain in my throught when singing. I wanted to emprove my tecnique to get rid of the tentions which made my singing unpleasant. I enjoyed singing a lot and I wanted it to stay that way too. I joined a choir at the age of 14 and after that I have sang in various choirs and some ensembles too. I´m still taking singing lessions and trying to develop my skills – I feel that it´s an neverending project…..but I don´t mind as long as I keep developping!-
How would you describe your voice?
I'm a classically trained soprano and some would say I'm a soubrette soprano. – The soubrette voice is light with a bright, sweet timbre, a tessitura in the mid-range and with no extensive coloratura. The soubrette voice has a lighter vocal weight than other soprano voices and a brighter timbre. Many young singers start out as soubrettes but as they grow older and the voice matures more physically they may be reclassified as another voice type-.
What kind of music do you listen yourself and how often?
I listen to a lot of different kinds of music from heavy metal to classical. I don't listen too much music because I´m not too much at home. But when I do I first listen to my mood and then I choose the right music for it.
Do you think it's easier to rise as metal band on big metal country such as Finland?
Finland is the promised land for metal but because of that the competition is hard and the level is really high. You have to have a good concept, skilled musicians, good compositions and production, some luck, reliable and hardworking people to work with and a great team to built everything up. And not to forget the hard work from everyone. Sounds like recipe for a cake doesn't it! Bake it in 666 degrees to make it metal…hahhah

-
You did big european tour with symphonic metal band Epica last year, how was the experience?
It was a great experience and we all grew up as musicians during the four week on road. The Epica people were really fun to work with and everything went really as planned. Except we all got a bit sick on the tour and I was in a terrible flue for almost 3 weeks from the 4 weeks tour…there were mornings I didn´t have almost any voice but duringthe day I managed to get some of my singing voice back. In Germany I went to a doctor but I only got some herbs and allready in France I needed to see a doctor again who gave me antibiotics and some cortizone. I missed a lot of scenery because of being sick but none of the shows so I must be content.
There are a lot of female fronted metal bands in the world at the moment, how Amberian Dawn is different from them, how do you keep unique?
We play fast tempo, guitar driven metal with purely classical female vocals. To continue the baking theme I would say : the ingredients have been used before but not in this kind of mixture.
What are the plans of Amberian Dawn for the future?
We are planning a new European tour for the fall 2009 and maybe some touring also for the spring 2010. Tuomas has also started to compose new material for the becoming third album.
Links
Label : Ascendance Records
Review by Tony Cannella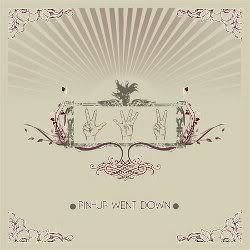 The French outfit Pin-Up Went Down is nearly impossible to describe. Their debut album, "2 Unlimited" was a wonderfully bizarre piece of art, that saw the band mixing multi influences ranging from metal to funk, to alternative and whatever else they could come up with and now the band is a back with their brand of avant-garde metal on their new release, "342″. "Diapositive" is the opening track. A disarmingly serene intro gets things rolling. The female vocals of Asphodel begin this track, before the song develops into a heavy groove-filled opener that sees multi-instrumentalist Alexis Damien joining in with his Death Metal style vocals. The song is literally all over the place and adds funk elements to the mix. The next track, "Escargot" is completely different from the previous track; this song is just Asphodel performing a cappella style. This was the highlight for me, just a beautiful song that makes the most of its two and a half minutes. "Porcelain Hours" is next and one of the more mainstream sounding tracks. Other highlights include: "Essence of I", "Pictures to Speak to" and "Aquarium". Fans of their debut will undoubtedly come to appreciate what Pin-Up Went Down has up their sleeves on "342″. Pin-Up Went Down is a band with no inhibitions and absolutely no limits. "342″ is further proof of this fact. Adding this many influences and nuances, it would be easy for an album such as this to be a disjointed mess, but the opposite holds true on "342″. Pin-Up Went Down, somehow manage to create a coherent album that is every bit as good and interesting as their debut.
Rating – 93/100
Tracklist
Diapositive
Escargot
Porcelain Hours
Essence of I
Khabod of My Aba
Home
Vaginaal Nathrakh
Pictures to Speak to
Murphy in the Sky with Daemons
Paradoxical Sarabanda
Aquarium
Line Up
Alexis Damien – All instruments, Male Vocals
Asphodel – Vocals
Nicolas Damien – Piano
Links
6 color styles available:

Style switcher only on this demo version. Theme styles can be changed from Options page.