Browsing articles tagged with " atmospheric"
Label: Endless Winter
Review by Vard Aman
I have waxed lyrical before about well played Doom Metal, but as it's been a while let me remind you. Doom Metal is one of the most extreme forms of music around; slow, powerful, stirring, epic and dark. Doom Metal is usually associated with scenarios of despair, sombreness, emptiness and grief; but when played well, it creates an uplifting release through these scenarios: a blissful oneness with the despair and the emptiness. It opens the darkness up so that you may own it and rule it: the powerful, yet haunting atmospheric and melodic sound of desolation consumes you, and as it does so it lifts you up above it as its master and holds you there for as long as you are willing to be ruler of the darkened depths, instead of a mere overlooked unit in the overcrowded shallows.
"Farewell, your life erases me. Forever fail. Forever die…" Continue reading »
Label: Black-Listed Records
Review by Tony Cannella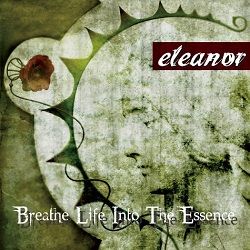 From Japan, Eleanor plays romantic melancholic metal with a neo-classical metal twist to it. Eleanor was formed in Osaka in 2005. They released their first demo in 2006, followed by another one in 2007 and finally their full-length debut "Circle of Lament" in 2008. Now the band returns with their second album, "Breathe Life into the Essence".
Musically Eleanor certainly has some virtuosity and that comes through in the 43-minutes worth of music provided here. Lead vocalist Shiori Vitus has a voice that's crystal clear and dramatic. Lead guitarist Ippei J. Malmsteen – and judging from the name, it's easy to see who one of his influences is – is a great guitar player in his own right. Continue reading »
Interview by Ed MacLaren
Intro by Miriam C.
The ways of music they said that are infinite, well this the case. For like 15 years Republic Czech's Dying Passion has kept sail on to publish album with, sadly, no international acknowledgement. During this years, the first album to date is 2000′s "Secretly", and as Zuzana states during these long interview, the music sound evolved from a ToT-esque Beauty and Beast doom metal style to a more atmospheric, "alternative" sound without forgetting the doom influences in the recent times. Ok, sounds a tongue-twister so it's better that I leave you to this nice interview.
Greetings Zuzana! Thanks for taking the time to talk to Femme Metal Webzine.
Hello Ed, Nice to hear from you! Continue reading »
Independent Release
Review by Luisa Mercier
Greek combo Korrigan released in 2010 their first full-length, after a demo and a promo EP. The kind of music that they deliver us is a very melodic death metal with a lot of atmosphere. All of the nine songs are very well written, maybe there is not one that really stands out, but the quality is really high.
Main influences come from the past: their Greek companions Septic Flesh, but also Amorphis, Tiamat and gothic masters Tristania. Listen for example to "Suicidal Urges", the heavy riffs are graced by keyboards and beautiful female vocals provided by Zoe. Another important element in Korrigan's music is the violin, which makes everything more elegant as you can see in "As Sanity Fades", while in "Hopeless Times" there are some black-metal blast beats! "Endowed by the Ruins" is the longest track on the album and has a quite progressive feeling: from calm moments to faster and heavier ones. Continue reading »
Label : BlueFreya Media
Review by Luisa Mercier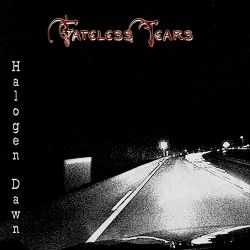 Fateless Tears are back and have just released a new EP called "Halogen Dawn". The style proposed is their usual progressive metal with atmospheric moments crowned by S. Lee Baysinger's vocals. The title track is an almost 8 minute piece which starts in a slow pace, almost resembling a ballad and then acquiring traditional progressive sound. The piano central break is very moving.
The following "Tapestry" has a beautiful piano intro and it goes on with a synth based background on which the female vocals are free to express themselves. "Chysalys" is a short acoustic song while the myth-inspired "Annwyn" is a quiet song with a soft chorus as background music that make everything more ambient and rarefied. Last song is "Halflife" is another ballad, a simple one, just piano and vocals.  So, we can say that this EP focuses more on the slower, sweeter side of Fateless Tears, only the first song is more rock-centered. An interesting listening for all the fans of the band! Continue reading »
6 color styles available:

Style switcher only on this demo version. Theme styles can be changed from Options page.