Browsing articles tagged with " august"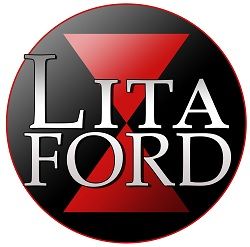 Interview by Tony Cannella
Lita Ford has built up an impressive body of work throughout her career which began almost 40 years ago with the seminal all female band The Runaways. With her latest album "Living Like a Runaway" she just may have recorded the finest work of her career. If it is not her best, it is certainly her most personal and aggressive. We recently caught up with Lita prior to her sound check on the Def Leppard/Poison tour – which she is opening. Here is what she had to say…
The new album, "Living Like a Runaway" is amazing. It's like a classic Lita album. How would you describe it to anyone who hasn't heard it yet?
You're definitely right, it is a classic Lita album, thank god for that. It is aggressive, it is emotional. It has some great guitar riffs on it; I love the dueling guitars, the harmony guitar parts. The lyrics are insane, they're so good, I don't want to blow smoke up my own ass but it is a killer album, probably the best one I've done yet.
I agree. I think this one of the best albums of the year so far and I think these are some of the best lyrics you've ever written.
Awesome. Awesome. Thank you. Yes, I really think so too. You know we really had God watching over us. I'm not religious but we really did have god watching over us on this record. Everything came together in the most mysterious way. It was almost like it was handed to us – the songs, the lyrics, the title, the guitar riffs, the arrangements – everything came together in such an incredible way. We really focused very hard on this record – when I say we, I mean me and Gary Hoey – we really focused on this record and we never lost focus until after the album artwork was done, we kept focus right through until the artwork was finished. We wanted to tie the artwork into the album and the emotion behind the album. I didn't wanted to put some polished, sexy, beautiful album cover on this record because the album tells a story of a journey, a journey through life and we wanted to give that impression with the railroad tracks. The people who decide to download the album, it's kind of a drag because the packaging is amazing, it has all the lyrics in it, it has some beautiful photographs, even my own handwriting where I actually wrote the lyrics and then scribbled them out. We took the lyrics from the recording sessions and we used them in the album artwork – it's pretty cool – it really is my handwriting those are the actual lyrics from when we were writing the album.
How did you choose Gary Hoey as producer and what did you like about working with him?
Well, the one thing I liked about Gary is he's a guitar player and when he first called me and offered me his studio, the fact that he is a guitar player came to mind. I knew he would be able to relate to me on that level, whereas a lot of the other record producers I've used in the past aren't guitar players. They might be able to strum a few chords, but that's the extent of it, I mean Gary Hoey's a monster on guitar and I thought "Wow, how cool would that be ?". He also has an incredible voice so he can help with background vocals; he sang lead on "Luv 2 Hate U", the male voice is Gary (on that song). I just love his voice. He's just incredible behind the equipment – pro tools. It's his studio, he knows how to run it, and he put his all into this record, this is his record, it's his baby. I just respect him so much as a producer, a guitar player and as an artist. We're approximately the same age and we've both been through a lot in our lives and I think we were able to relate to each other's feelings and we were able to take those feelings and incorporate them into this record.
Getting back to the lyrics. They are more personal than you've done in the past, was it difficult to open up as much as you did or was it cathartic?
It was absolutely therapeutic for me to be able to just sing my heart out, literally. I think it is also something lyrically that can be applied to anybody; I'm sure a lot of people have gone through hell in their lives, whether it's coming home from work, having a bad day and hating your boss or something so simple as homework – or your teachers at school. I had a chat with a girl on Facebook – maybe 14 or 15 years old – and she told me she was in school and she was listening to my CD and the teachers had told her to turn off that devil music – and she said "bite me". So they took her to the principal's office and they expelled her from school, so I'm thinking somebody like her, she can relate to "Living Like a Runaway" on her level as a teenage girl going through school, there's stuff in there for everybody on this record lyrically.
Where did the title "Living Like a Runaway" come from and why did you choose that as a title?
That came from my songwriting partner Michael Dan Ehmig – he's a lyricist – lyrics are his specialty. The hardest part of writing a song – I think – is the lyrics, anybody can put together a guitar riff, but it's really the lyrics that make it come to life and the melody and the hook, the phrasing. He came up with "Lita you're really living like a runaway" because I just ran away from home, I just filed for divorce – In order for me to escape my current relationship I had to run away from home. He said to me "you're living like a runaway" and I thought, 'oh my god, what a great song title', so we stuck with it and used it – it definitely works. So when I wrote this song I went through the decades of my life, starting with The Runaways, until today, you know, fans like you, people that make my dreams come true. It's kind of cool.
Are you happy with the critical response you've received for "Living Like a Runaway"?
Oh yeah, it's been amazing. It's been really wonderful. The press in Europe rates you on a scale, like some magazines are 1-10, some from 1-100, they vary. Say if its 1-10, my rating has been like 9 – one point away from 100%, which to me is fucking awesome.
You are currently on tour with Def Leppard and Poison. How's that been going?
It's eventful (laughs). Definitely eventful. Def Leppard has a very, very huge stage set and in front of them is Poison's stage set and in front of Poison is us, so Def Leppard pretty much takes up the bulk of the stage and doesn't leave us a whole lot of room. These venues that we're playing, they're amphitheaters and sports arenas, so there is a time curfew on them, so you have to be on stage at a certain minute and you have to be off stage by a certain minute, if you don't, it bleeds into – it's like the domino effect – it can roll down into Poison's set, which rolls down into Def Leppard's set and if Def Leppard comes off stage any later than 11:00 they start getting fined $1,000 dollars a minute, so if they go five minutes over their time that's five grand that gets taken out of their paycheck. We actually go on early so we can get more time to play so it doesn't interfere with Def Leppard's set, I would hate for that to happen because of me, so we go on early. It's really eventful. It's a challenge, you try to give it all you got, you kick ass with the bare essentials and we do.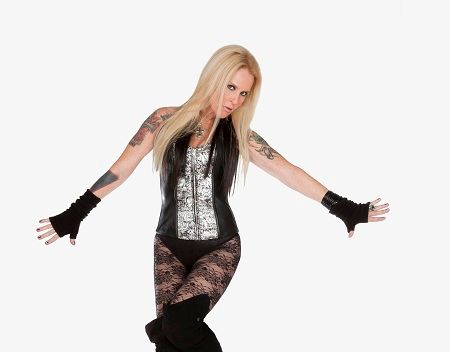 How have the fans been responding to the band on this tour?
Fucking awesome. Really fucking awesome. They're so happy to have their Lita back and it shows. The set starts off with people scrambling like crazy to get to their seats and by the end of the show we've got everybody standing up with their hands in the air. It's really been great. I'll come off stage and run into one of the Poison guys and I'll say, "well they're warmed up, they're ready for you" (laughs). It's been great.
Who is in your touring band?
I've got Mitch Perry on guitar. Mitch has played with Edgar Winter, Asia, he's played with Cher, Heaven and he's played with everybody. I've got Scott Coogan on drums. Scott Coogan has played in Ace Frehley's band, He was in The Brides of Destruction with Nikki Sixx and he was in Lynch Mob. I've got Marty O'Brian on Bass. Marty has done three Ozzfests. You've got to find somebody who has been onstage in these arenas, because these arena shows are a lot different than club dates; they're a whole different animal. Marty is just a monster on bass, which is what I wanted. I didn't want some foofy little bass player, I really wanted a heavy hitter on bass and Marty is. I've got a great band. We left the keyboard player at home on this tour; we wanted to limit the keyboards. Mitch actually plays "Kiss Me Deadly" on guitar, because it has a keyboard intro and there is a little bit of keyboards on "Close My Forever" on the album, but Mitch doubles me on guitar, so it works great.
What are your plans following this tour?
We're going to do some club dates. We are going to record a live album during those club dates. We are going to do the Monsters of Rock cruise in March. We've got some dates coming up here and there, and we're just waiting for after the holidays and hopefully we'll hit Europe.
I'm sure the fans in Europe will be happy to hear that.
I get asked on a daily basis. I think we'll be going to Europe. We do have a couple of shows booked over there already but I think we'll probably end up doing a full blown tour over there.
Are you already working on new music or is it too early to think about?
I actually have been. Since "Living Like a Runaway" took me so long to write, it took me a year to write "Living Like a Runaway". I remember when my flight landed at Gary's, I landed with the first snow fall of the year, it actually started snowing when the plane was coming down and when I finished the album it was the last snow fall of the following year. It took me almost one year to the day – maybe a little longer, so I'm planning on this next album probably taking me a year. I've started it already; I actually started a song with Phil Collen from Def Leppard which is pretty fuckin' rocking. I've got a few ideas; this is going to be a tough album to follow up.
I agree, this is a great album. How do you follow this one?
With great difficulty (laughs)? It got to be correct; it's got to be the right record, to follow this one up.
How does it feel to be back on stage after being away for so long?
Fucking awesome!
Thank you Lita for taking the time for this interview. To wrap things up is there anything you would like to add to this interview?
I've just got to say that it's great to be back. It's great that people are digging to the new CD so much, I'm so happy for that. I hope everyone missed me as much as I missed them.
Links
MySpace * Facebook * Twitter * Site
Interview by Roberta Ilaria Rossi
Gone Til Winter is a melodic metal band from Manchester (UK) with some progressive and power melodies embodied in the sound. Still "unknown" to many people, this band is trying to enlarge their music and trying to get a name all over Europe. With a new album that will come out this year, Gone Til Winter is proudly spread the word and for this reason, we met Talena Cuthbert, the vocalist of the band, who kindly presented the band and said something about her future goal. Check it out!
Hi Talena, today you're our guest on Femme Metal. First of all, how are you doing? Would you like to introduce yourself and the band, saying something about your biography, how were this project born for those people who haven't had the chance to get in touch with your music?
Hi Femme Metal! We are: Talena Cuthbert (Voice), Jonathan Gruzelier (Guitar), Rosie Smith (Keyboard), Shirezy (Bass) & Ollie (Drums), collectively known as Gone Til Winter. Jonathan & I started this band about 10 years ago now. I have always been in bands from about the age of 13…It is totally in my blood to perform so I don't think I'll ever be stopping! If you are searching an in-depth biography, check our site

Gone 'Til Winter comes from Manchester and that mainly plays melodic metal, but your influences also involve the most various genres like progressive, power and gothic. What were your biggest influences?
Gone Til Winter has evolved quite a bit since the beginning, seeing many lineup changes as well as a darker, heavier sound wash over us. We now like to describe ourselves as UK Dark Melodic Power Metal. We have so many influences from many different genres, I guess because we all are in to slightly different things. Some examples are Iron Maiden, Katatonia, Led Zepplin, Heart, Skunk Anansie, Kamalot, The Mission, Opeth, Warlock and so many more!
"Deconstruct The Season" was the first EP and it got lots of positive reviews. Did you get the same "treatment" with the self-titled EP and with the record "The First Season"?
Yes. Both have had mixed feeling but generally people are very positive…even people that aren't it to metal have said they like it!
From "Gone Til Winter" you've published the single "Hear Me" and it has been recorded a video clip for it. How have you lived this experience?
We all really enjoyed making the music video for "Hear Me". It was something that none of us had ever done before so we were quite nervous but it was so much fun too!
A new record is scheduled to be out this year and it will be called "Hiding from the Sun". What can you tell about it?
This new album is what we have all been waiting to do! It is a dark, powerful heavy moody album, full of great riffs melodies and an atmosphere that will leave you with goose bumps. We are all so excited about his as we are doing it all on our own – no record company telling us what we can and can't do – so it is exactly who we are!
Along with the official release of the new record, it is also schedule a tour in the UK. Would you like to tell us something?
We are hoping to put together a UK tour for May 2013 and then maybe get a few shows in Europe too.
Your sound is quite influenced by bands like Lacuna Coil, Nightwish and Evanescence, just to name a few. What did cause this choice? They are so famous bands in the metal panorama scene…
We don't 'choose' what we are going to sound like as our song writing process is very embryonic. We are all individually influenced by many different bands and we write the songs all together. I hope that each listener finds themselves hearing many influences of their liking.
Listening to "The First Season", I've noticed a few influences related to prog and medieval melodies, especially in "Distant Places"… but I've also seen that that are some softer songs as well. What could you say about the recording process of this album and what about the music and lyrics instead?
"The First Season" is a mixture of earlier Gone Til Winter songs…something for the fans. The first two tracks ("Solemnise" and "Heat Signal") are the most recent, both being recorded as demos in 2006. We were hoping to put these two songs on to our self titled EP but they never made it on there. They are probably the most heavy songs on the album and defiantly leading toward the sound that we now create. The next three songs ("Kill Me", "Utopia" & "Deep Sleep") were all recorded in 2004. They were the first three songs that we ever recorded! It was with the original members of the band. The last three songs, the acoustic tracks ("Distant Places", "Release –Acoustic" & "Constant Retreat – Acoustic") were recorded around 2005. Jonathan & I went through some pretty tough times and ended up writing "Distant Places". We decided after a while that we would like for our fans to hear this as it was such an emotional thing for us to do, so we recorded all three acoustic tracks.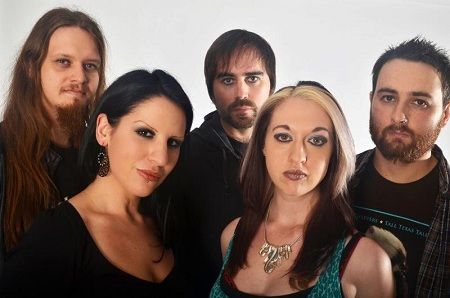 Inspiration is something that is quite "difficult to get". How do the music and lyrics branded "Gone Til Winter" come to life? Do you also make that so-called team work or does each band member do his own work?
To start off with, one of us will come up with an idea – a riff, a beat, a lyric – and then we throw it at the rest of the band. Sometimes we'll go away and work on parts on our own but mainly all the music is jammed out. Lyric wise, I do like to take myself away from everyone else and write. The lyrics are sometimes quite personal so I need to get myself in to the right frame of mind to get the creative flow.
The artwork of the album is very curious. I don't know the reason why but in a first moment, it reminded me the artwork of the movie "The Silence of the Lambs"

Who has taken care of the cover of this record? What is the concept that is behind that image?
Actually for "The First Season" we ran a competition in schools and colleges across the UK for someone to come up with the artwork. We thought it would give up coming artists a chance to showcase their work!
In this record your potential is clearly visible and I assume that we will hear from you soon in future. Have you already decided your next goals? I know that you'll play somewhere in the summer season…
We are all taking things one step at a time. We are really looking forward to the summer show across the UK before we take a break to get our new album finished off.
As I mentioned before, you'll play at Bloodstock on August 11th. What can you tell about this gig? I know that lots of your fans are waiting for this moment for so long…
We are so excited! We are playing on the New Blood Stage (unsigned artists). Because of the buzz that always seems to surround the New Blood Stage there is always going to be an element of pressure to deliver the best you can. I'm so looking forward to it though, hoping to release our sound to a much wider audience!
If I'm not mistaken, you've also signed a deal record with Headroom Records. Are you still working with this label at the moment or are you searching for something else?
We signed a licensing deal with Headroom back in 2008. They were very good with us, getting our music video made and getting our first release out there. We are no longer with Headroom Records. Everything we do, we do on our own so it does take a lot of time, but I am so proud of where we have got too.
Ok, let's change the topic for a while. Along with Rosie Smith, your keyboard player, you're the only woman inside the band. How do you face this situation? Do you manage to assert your own opinion among the guys?
Always…I am the boss! Haha! The guys in the band are great. We all have equal opinions and we are all equal in the decision making too. It is very difficult being in a male dominated industry so even the guys in Gone Til Winter feel the frustration that us ladies get when confronted with discrimination. We are like a family really. All best friends with no egos, it's great!.
Talking about fronted female bands: is there any band you would like to start a collaboration with or would you like to work with?
I would love to collaborate with Heart. Ann & Nancy Wilson are amazing!
Thanks so much for your willingness. You have carte blanche to share some words with our readers and your fans. See you soon

And thank you!
Links
MySpace * ReverbNation * Facebook * Twitter * Site
Latest Multimedia
Label : Metal Blade Records
Review by Tony Cannella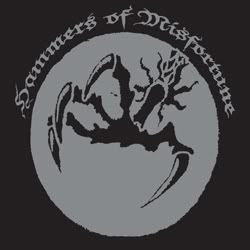 The second release from San Francisco, California's avant-garde/progressive metal band Hammers of Misfortune is called "The August Engine" and was originally released in 2003. The bands whole back catalogue has recently been re-issue by Metal Blade records. "The August Engine" begins with a bombastic instrumental piece, "The August Engine Part I" and segues into the more sedate, "Rainfall". The band picks up the intensity with the powerful "A Room and a Riddle". The 9-minute "The August Engine Part II" is next and continues with the heavy, melodic bombastic nature of the CD. "Insect" slows things down a bit with some nice acoustic guitar and the female vocals are out front giving the song a bit of a hypnotic slant, before rapidly picking up the tempo and heaviness as the male vocalist takes over. The "Doomed Parade" quickly became a favorite. Great vocal contributions from the male and female singer and fantastic guitar harmonies are on display here. The 11-minute, "The Trial and the Grave" brings this 44-minute opus to a close. Hammers of Misfortune are the complete package. As with their debut, there is a lot going on sonically with Hammers of Misfortune. The mix of the vocal and musical styles makes this a truly unique and entertaining listen. It is becoming increasingly obvious that the positive buzz this band has generated is well deserved. You want to call them Progressive Metal, Folk Metal, Doom Metal, Power Metal? Go ahead, it's all there.
Rating – 90/100
Tracklist
The August Engine Part I

Rainfall

A Room and a Riddle

The August Engine Part II

Insect

Doomed Parade

The Trial and the Grave
Line Up
John Cobbett – Vocals, Guitar

Jamie Myers – Vocals, Bass

Mike Scalzi – Vocals, Guitar

Sigrid Sheie – Keyboards, Vocals

Chewy Marzolo – Drums
Links
6 color styles available:

Style switcher only on this demo version. Theme styles can be changed from Options page.