Browsing articles tagged with " aural"
Label: Aural Music/Code666
Review by Davide Torresan
I waited a long time before writing something about the new work of Todtgelichter. I hope my boss is not angry, but this way I had the chance to check how worth or not this new album is, "Apnoe". The teaser released by the band in February confirmed my already high expectations for this new CD. A couple of months later I was really euphoric after the first listening. I wasn't wrong and I listened to it over and over again. I pushed aside the album for another couple of months and I enjoyed other CDs and musical genres. Only recently I picked it up again for another listening and I can say that my initial impressions were right. We are halfway through the year, but for me "Apnoe" is the best release of 2013. I'll tell you another thing: it's Todtgelichter's best album, result of a stylistic evolution that I would like to reward. Continue reading »
Label: Dreamcell 11/Wormholedeath/Aural Music
Review by Tony Cannella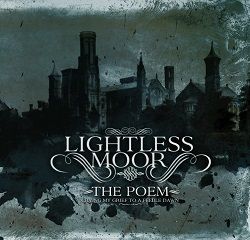 From Italy, the Gothic Doom Metal band Lightless Moor formed in 2001. After their initial EP "Renewal" was released in 2006, they recently signed to the up-and-coming label WormHoleDeath and it is through that label that they have released their long awaited epic debut, "The Poem – Crying My Grief to a Feeble Dawn". With a name like Lightless Moor and judging by some of the song titles, it is easy to see that lyrically they explore the darker side of life and the music provides the perfect soundtrack.
The ominously eerie intro segues into the heavy doom-laden opening track "The Lyrics of the Journey". Lightless Moor utilizes two lead vocalists. Continue reading »
Label: Dreamcell 11/Wormholedeath/Aural Music
Review by Tony Cannella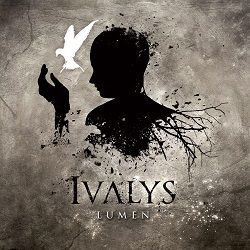 The French metal band Ivalys already made a mark with their impressive EP "Words in Time" last year. Now with their debut full-length, "Lumen", Ivalys returns with an even higher level of confidence and power. The songs on "Lumen" are heavy, whilst still being melodic and have a symphonic element to them, although I would be hesitant to label them a "symphonic metal band". They have those qualities, but musically they are a bit on the heavier side of the spectrum.
The opener "Within Flesh" is a barnstormer of a track and a great way to begin things. The heavy riffing continues with "Nothing Grows" – this is just a powerhouse song, which is heavy, relentless and also includes aggressive male vocals to go along with Jessica's passionate delivery. Continue reading »
Label : Code666/Aural Music
Review by Luisa Mercier
After a few years from the acclaimed debut "Anthology II", French avantgarde metal-band Akphaezya is back with a new and interesting full-length. The structure of "Anthology IV" is that of an Ancient Greece tragedy with Prologue, the following plot and an Epilogue.
Even most of the title are Ancient Greek words, chosen among the most important values and concepts that Greeks used to hold dear. On a musical side note, I have to say that the previous record was very prog and jazzy oriented, while this one is way heavier and maybe more omogenuous.
Above all, shine the vocals of Nehl Aelin (also keyboards player), the talented singer who once again showcases all her versatility. "Prologue" opens "Anthology IV" and it is a short intro where creepy vocals mingle with electronics. Continue reading »
Italian gothic metal band Lightless Moor has signed a deal with Wormholedeath/Aural Music Group. Wormholedeath will release their debut album titled "Crying My Grief to a Feeble Dawn" world-wide through Aural Music Group. The album was recorded and mixed at Realsound Studio in Parma (Italy) with producer Wahoomi Corvi (Crysalys, The Way Of Purity, Haterial), and mastered by Mika Jussila at Finnvox Studios (Finland). Release date is due during 2013 still to be scheduled. The whole band together stated : "We are extremely proud to announce the beginning of the journey with Wormholedeath! It is one of the main Italian label, and in addition to the excellent established friendship, we are assured of a great professional work!" A&R "Worm" stated: "Lightless Moor is a band that we kept under our radar for a long time … They evolved so much during the last year that we decided to offer them a deal. The album is just great and produced by our favourite studio ever, the guys are really honest and nice so they really deserve attention from the scene. We'll do everything possible to make people turn their heads toward this amazing band. I would love to thank the musicians involved in this project for their trust. Cry your grief, Lightless Moor are ready!"
6 color styles available:

Style switcher only on this demo version. Theme styles can be changed from Options page.