Browsing articles tagged with " awakening"
Label : Grom Records/Tmina Records
Review by Davide Torresan
6th Awakening is a curious case of a band. This Swedish group was created in 2001 by the singer Lovisa Lundmark and the guitarist Mathias Hamerud. Over the years, they changed the line-up many times and because of this, they released only 3 demos. Until now, since the line up has settled and therefore has been able to condense the ideas of the members into the debut album. The genre that they propose is melodic death metal with different contrasts and shades, thanks to the sound and Lovisa's voice. The main feature of this singer is that she can do both clean vocals and growl. She's able to switch between the two styles with extreme ease. Just to give you an example, when she does the clean vocals she remembers me of Anna Murphy, the singer of the folk/death metal band Eluveitie. They have a similar vocal register. Now let's talk of the music. Continue reading »
Label : Lycan Records
Review by Tony Cannella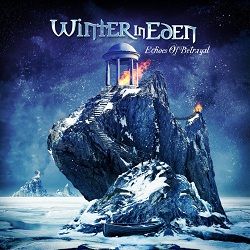 Winter in Eden is a female fronted Gothic/Symphonic Metal from the UK. The band formed around 2007, released their debut EP "At the Edge of the World" in 2009 and followed that up with their full-length debut "Awakening" in 2010 and that brings us to the present and their newest release "Echoes of Betrayal". So here we are again and Winter in Eden is proving to be one of the best bands in a crowded Symphonic metal field and "Echoes of Betrayal" should only strengthen their position. It is true that the Symphonic metal genre has become a very saturated (some would say over saturated) form of metal. There are still a lot of good bands coming up playing this style of music and Winter in Eden is a perfect example. The band has maintained that big orchestral sound and on their new album Winter in Eden has progressed all the way around as songwriters. The material bears that out – and they don't go overboard with the symphonic thing, the songs still features plenty of heavy riffs and the orchestration is used where needed. Like on their debut, lead vocalist Vicky Johnson's vocals are solid and clean if a little understated – not that that is a bad thing, she definitely is not of the operatic variety – she just has a very classy voice that goes hand-in-hand with the classy music that is being performed by the excellent musicians that makes up Winter in Eden. Musically and lyrically there is a definite maturity and confidence that comes with "Echoes of Betrayal". The opening classical intro starts off "For the Few", which is a solid opener. You just have to love Vicky's vocals and sometimes it is refreshing to hear this kind of music played without the obligatory opera vocalist (not that there's anything wrong with that). After the intro, the crunchy stop-start guitar riffs come in. "Possession" is next and is more of an up-tempo in-your-face song and definitely one of my favorites. "Awakening" ended with "The Awakening Chapters: I & II", on "EOB", Winter in Eden continues this with "The Awakening: Chapters III (Regret), IV (Torment) & V (Descension)". These songs are as good as it gets and perhaps the crowning jewel in WIE's repertoire. Other highlights include: "Trapped", "Lie What We Leave Behind", "Lies", "Suffer in Silence" and "Stone Cold" I can't really say if I like "Echoes of Betrayal" more or less than Winter in Eden's debut. It is quite simply just as solid as "Awakening" and a strong continuation on what they began."Echoes of Betrayal" is a very good album and one that the band should be proud of.
Rating – 85/100
Tracklist
For the Few

Possession

The Awakening: Chapter III – Regret

The Awakening: Chapter IV – Torment

The Awakening: Chapter V – Descension

Trapped

Lies

Suffer in Silence

Eyes of a Child

What We Leave Behind

Stone Cold

The Secret Room
Line Up
Vicky Johnson – Vocals
Sam Cull – Guitars

Steve Johnson – Keyboards

Ian Heddle – Bass

Steve Hauxwell – Drums
Links
MySpace * Facebook * Twitter * Site
Interview by Si Smith
Intro by Miriam C.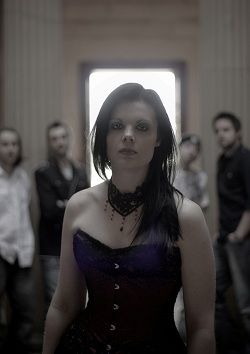 It's time again to give space to the British symphonic rock band Winter in Eden, after the 2010 debut "Awakening" it's time to talk about "Echoes of Betrayal", the new album out on Lycan Records, so we took the occasion to ask some questions to Vicky Johnson, their singer. Let's see what she tell about this second platter and some band novelties.
First of all thank you for doing this interview and a big welcome to Femme Metal Webzine.
My pleasure! Thank you for asking me!
We don't get that many gothic metal bands hitting the limelight from England – is there much of a gothic metal scene there?
We get described in lots of different ways, as we are at the softer end of many categories, so I feel that it would be unfair to comment about the whole of the gothic metal scene in general. But, from my experience, it is difficult for artists like us in England. It is an underground scene really….
The title Winter in Eden sounds like it should be self-explanatory. Could you tell us a little about the concept for the band and the band name?
The idea behind the name is to reflect the music; light and dark, orchestra with rock, masculine and feminine. Essentially, contrasts!
Your first full-length album "Awakening" was released in 2010 – how was this received by the press and the public?
It was received extremely well by the press and the public, which we were overwhelmed about.
Has your approach to recording changed much since the first album?
Yes, hugely… Steve (Johnson, my husband) has started to use real orchestra samples (on the keyboard tracks) and writes parts for many different instruments now, so there is a much denser sound. Also, we all feel much more comfortable, so we say what we feel and are not afraid to experiment a bit more. I guess we are starting to find our sound, and although the actual process is the same, we have paid closer attention to the orchestration in the mix.
Your voice fits the genre so well. Tell us a little about your singing experience.
Thank you! I guess I began singing when I started playing the piano; when I was 5 years old? I wasn't keen on playing the classical pieces I was supposed to be practicing, so I started to write my own songs and sang to them. I sang at school and church but never had any formal training as such. It was really when I went to secondary school that it became more serious for me. I wrote my own song as part of a music project and sang it to get the idea across. I was then asked to play keyboards in the school band that Steve was in, back then. I sang along to one of the songs….. Then stopped playing keyboards and became the second singer in that band. I was 12 at this point and we played everywhere from shopping centres to care homes. When I left school, Steve and I played as a duo and worked full time for a few years as musicians. We didn't do it all the time – we didn't really do anything musically for a few years, until the predecessor to W.I.E. got going at least, but it was a great grounding!
Has the band's line-up changed much since the early days?
Only slightly… Wayne, our original drummer, sadly had to leave earlier this year, due to illness. We are very lucky to have Steve Hauxwell join us now, as our new drummer. That is the only change in the line up.
Let's talk about the new album. After the orchestral intro the first song begins very boldly with a solid rocking sound. "For the Few" is an excellent opener. What does it feel like for you to sing a Winter in Eden song like this?
Thank you! I really enjoy singing this song and love the way it kicks in after the gentle start. I love to sing all our songs, of course. But, because I am one of the songwriters and the main lyricist, I already have a huge connection with each song. I guess only I really know the true meaning behind each word that I write, so it can be very emotional if it is a personal subject. It does give you a real kick when a song goes down well and you receive positive feedback, especially when people identify with the songs. "For the Few" is about the Battle of Britain and one of our fans even made a video to reflect the lyrics to it….! It never ceases to amaze me what loyal fans will do for you.
One of the highlights of the album is the "Awakening parts III, IV, V" sequence. As the Awakening saga began on the last album with parts I and II, could you tell us more about the story?
"The Awakening" is the story of a woman being abused and how this has affected the rest of her life. She simply cannot escape from it. Although there is hope, from the end of Chapter 1 and 2, that she can finally move forward and start again, the hope disappears in Chapter 3, as she has done something that she deeply regrets. It is kept open as to what she has done and that was deliberate.In Chapter 4 she cannot live with the guilt and commits suicide. Chapter 5 is the time to reflect, with the idea that she may finally be at peace. However, the track is called "Descension", so it is not clear if she is going to heaven or hell!
Many of the lyrics on the album seem to come from a dark or melancholy place. Where do you find your inspirations?
I find inspiration everywhere! It can be a personal experience, something I have seen, someone else's experience, a documentary, a film or pure fantasy. However, it's not necessarily a reflection of my personality. I find writing lyrics gives me the opportunity to air thoughts, concerns and frustrations that I otherwise would not be able to air, so I guess it is a good stress release for me? It helps my daily life remain positive!
You must have been very happy to receive a 9.5/10 for that first album review! And to get onto Classic Rock's Track of the Day is a great achievement too. If there was anything you would like to achieve with this album, what would it be?
Yes, we are very happy with the review and getting "Track Of The Day", especially with "Lies", which is slightly different in style from the other songs that we have written. Our continuing aim is to increase our profile and ultimately make this a full time concern. At the moment, playing in Europe is our next big goal.
I see you are signed up for the Whitby Vampire Ball!! That will be a blast. Have you plans for festivals and/or a tour to support the album? If so, what can we expect from a Winter in Eden performance?
We are very excited about that gig! We played a few dates earlier in the year to support the album release and have a few more dates planned later this year as well. As for festivals, we just played the Cambridge Rock Festival again, on the Classic Rock Society stage as main support to Kyrbgrinder, and it was a fantastic show with great support!! Really enjoyable!
Apart from the singing, are there any other sides to Vicky Johnson that we would not otherwise hear about? Do tell!
Where to start! I do like to keep a lot of my personal life private, but I guess a few people are starting to find out that I am a solicitor. People never expect that, so I usually get an interesting reaction!
Anyway, thanks so much for giving this interview. We wish the band all success in the future.
Thank you very much for your support!
Links
MySpace * ReverbNation * Facebook * Twitter * Site
Latest Multimedia
Interview by Si Smith
From the retro feel of Girlschool to the heavier riffage of Kittie, all-girl bands are slowly becoming more prevalent in the metal scene. More and more we are seeing the aggressive side of metal being represented with vocalists like Angela Gossow and Morgan Lander flying the flag for feminine brutality. Crashing into the scene like a juggernaut come Frantic Amber, a true international phenomena with members from Sweden, Norway, Denmark and Japan. Vocalist Elizabeth took some time off screaming at the mike to tell Femme Metal more about the band…..
Firstly I would like to welcome you to the Femme Metal webzine and thank you for speaking with us about the band.
Thank you, it's my pleasure!
Casting your mind back to 2008, how did the band start and how did your involvement with the band begin?
Well Frantic Amber was a project Mary started in 2008 and went from project to band march 2010 where we completed the full line-up. I joined forces with Mary in fall 2010 where we recorded the first demos of "Bloodlust" and "Unbreakable". With the new demos we started looking for new band members and I must say that I feel lucky to be in Frantic Amber with these wonderful girls!
The encyclopedia tells me that "Amber warning lights provide effective illumination in the darkness, and are known for providing bright, powerful beams that are still easy on the eyes". The similarities speak for themselves! If you could convey a message to the world through Frantic Amber, what would it be?
Be yourself! Don't let anyone tell you that you can't do something, because you can! You can do whatever you put your mind to!
You describe your music as "Brutal female metal from Sweden". Is being an all-girl band important to you and your mission?
Yes, no boys allowed! *laughs* Well it's what we decided to do at the beginning of Frantic Amber and we just have so much fun together! We want to be an inspiration for other girls to play heavier music.
Ok, before we get on to the serious stuff I have to ask: you have just come back from Russia – how did the gigs go out there? Please tell us some stories!!
There seems to be much vodka and "Red Devil" involved…..It went really great!! We loved Russia and the fans there where totally and wonderfully crazy!*laughs* Yes Russians love their vodka and are very keen to toast! Sandra especially enjoyed the Red Devil drinks and it even matched her hair

I don't drink much or often but I did get to party a bit on the last day after all the gigs and it was so much fun!
You guys seemed to get on well with your tourmates Hysterica. Is this a relationship that will continue in the future? Are there any other bands you have enjoyed playing alongside?
Yes, definitely! They are our sisters in metal and we really had fun together! We will of course continue our friendship and we hope to stir up more trouble in the future!
On your band page Emlee is listed as drummer – yet we see you borrowing drummers for your live gigs – what is the deal with the drummer situation?
Emlee left Frantic Amber so the seat of the drummer is vacant at the moment. We work with live and session drummers now to gain experience and keep on gigging. It's been great to work with both Jocke Wallgren (Valkyria) and Erik Röjås (Decadence, Netherbird) while looking for our match in a girl drummer!
The EP now out is entitled "Wrath of Judgement" .Do you remember the first song the band ever wrote and worked on? How did the process develop until the finished song?
Yes of course! The first song ever to be made in Frantic Amber was "Bloodlust" and was also the first lyrics I wrote for the band. This was the track that Mary sent me to audition in the first place. I remember I was impressed by the musical skills so I was really nervous when I met her and the former bassist to show my work. The first edition of "Bloodlust" was mostly clean vocals with only a little bit of growl so Mary asked me if I could do it only with growl vocals instead and I was very doubtful at first! But I then went home to research growling and started experimenting with my voice and then "Bloodlust" became what it is today. I'm still continuing to develop my vocal technique and I'm proud to see that we are all evolving together as musicians, as friends and as a band. Since we became a full line-up the music now gets written faster than ever. Someone comes with a riff or an idea and then it gets worked on. Sometimes it's even a full song. We all give each other feedback and continue to work with the track until we feels it's done and then I get it to write the lyrics. I write from my own personal experiences, feelings, thoughts, themes and stuff that comes to my mind. – Therefore our songs are very close to my heart and on stage the feelings just wash me over! Once I've finished the lyrics I bring them to the band, do a fun mini performance and they give their feedback. So as you can see we all pitch in, we all give constructive feedback so we can get better. The track is officially done when we all are satisfied with the outcome!
Immediately in the first track (also the title track) it is clear that Frantic Amber is no "ordinary" metal phenomena. "I do what I want…..I make my own way…I will not change". These are very self-empowering lyrics. As singer do you always feel this way when you get on stage and sing the lyrics? How would you like to affect those who listen to your music?
Off stage, no I don't always feel that way but when I go on stage I become what I sing. I project the feelings I had when I wrote the song and I stand behind every word. I would like the listener to gain strength from "Wrath of Judgement" and understand that it's ok to just be yourself. Growing up I had a hard time finding my place and I'm still all confused and young but I never want to be anyone else but rather get to know myself and discover who I am. I would like to inspire people to stop caring about what everybody else thinks and stop just doing whatever is expected of you. Be yourself and keep growing as a human being finding your own way in life.
On all tracks of the EP I must say that you manage to sound brutal yet also understandable! It is rare to find a brutal vocalist with such a clear diction, it is great to be able to hear and understand what is being sung. And you sing it with such passion! Did you have any musical training? Are there any particular exercises you do to keep your voice able to produce the sounds you need?
Thank you! That really means so much to me!! Well I have a history of music mostly in classical and jazz. When I lived back home in Denmark I was a part of the local music schools "talent-program" where I had piano as my major and the saxophone as my minor instrument. Later I also took some singing lessons but I continued to develop on my own. My growling is self taught though. I've been singing my whole life naturally just because I love it but when I got more into metal I started experimenting more with my voice and that's where I found my growl. I still have fun finding new ways to sing and will probably never stop evolving my skills. To keep up my growl it's important that I practise and keep getting stronger because it takes a lot of physical endurance and strength to use vocals like this. Support and correct placement of the voice box is crucial to not getting hurt. I enjoy to do Melissa Cross's warm ups and making up my own stuff as I go along.
In "The Awakening" you sing "There's something inside of me raging to get out" – what is it inside of you that drives you to sing and/or write the way that you do? Do you ever want to sing a nice gentle ballad about love and peace?
Sometimes there are just too many feelings going on inside of me and it really feels like they are raging and I don't know where to place them or what to do about them. In "The Awakening" I describe them as a beast because it feels like it is clawing and ripping me apart. As you may guess these feelings are not of the positive kind but filled with rage, hatred and aggression. *laughs* Sure! I would love to sing a nice ballad, there are always two sides of a person and even I have a soft and nice little girl somewhere in there as well! Though I don't know if it would suit with ballads about love and peace but that's why I make a lot of music on my own as solo projects. I have a very broad spectre in music and like everything from classical to the hardest black metal! In my opinion there are two kinds of music: Good music and bad music, period! So for me it doesn't matter which genre it is but rather how good it is!
The final song on the EP is "Doomed to Walk this Earth" which seems to be brimming with social and political comment. Would you like to take us through the rationale behind this song?
This song is based on the theme of war. It's everywhere, has always been there and will probably continue to exist as long as humans roam this planet. I don't know why is has to be like this and I don't like that people get hurt and killed for stupid reasons as politics, money or power! Of course world peace would be nice but also very unrealistic so as I express in the lyrics of "Eternal War", pointless bloodshed is always going to be here but that doesn't mean that I like it!
As well as producing quality metal, your mission statement includes the vision of "building an army". You certainly seemed to get lots of positive comments from your Russian gigs in your guestbook! How have listeners been responding to the music in general? What is the best way for fans to communicate with Frantic Amber?
We create music and want to share it with the world and hopefully inspire some along the way! We are all very grateful for all the loving support we've been getting and it really warms my heart when people come up to me after a show with big excited eyes expressing their appreciation. I think the best way would be to come to one of our concerts! – From home the fans can also find us on Facebook and MySpace.
Finally, what is the next stage for Frantic Amber? Now Russia is conquered, have you any plans on how to conquer the rest of the world?
Oh yes! We will continue on our path to world domination! *laughs* We plan to play live around Stockholm in April, record our next demo/EP in May and then see what happens during the summertime. We are all hungry for development and we intend to keep up our tempo! Hopefully there will soon be more international tours to come!
Thank you so much for talking to us at Femme Metal, Elizabeth, we wish Frantic Amber great success in their attempts at world domination!! Any last words?
You are very welcome and thank you!I would also like to thank all of our fans out there for the amazing support and I want each and every one of you to know that you are highly appreciated and I hope to see more new faces in the crowd! Stay metal!
Links
MySpace * ReverbNation * Facebook * Twitter * Site
Latest Multimedia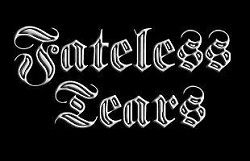 Interview by Erwin Van Dijk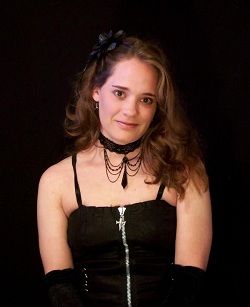 Fateless Tears is not completely unknown to Femme Metal readers. They were featured on the "Ferocity & Femininity" compilation and there is an interview of their album "My Doom Box"
For starters: What is the idea behind the name Fateless Tears and, speaking of names, what is your full name? Just 'S' is so impersonal.
The origins of the name Fateless Tears reside in one of Richard's dreams. In the dream, he saw a little girl sitting on the steps to a destroyed home. She was crying and her eyes conveyed a sense of loss for a life swept away by powers beyond her control. The destiny that she had believed would be hers had been swept away and it was for the loss of knowing her life path that she wept. This dream remains a driving vision for the band. As to my name, many people hold the misconception that Lee is my last name; however, Lee is my middle name. I have long gone by S. Lee (pronounced 'Eslee') in my public life. Few people remember or call me by my Christian name save for those I have known all my life. S. Lee is merely a personal preference rather than something intended to be impersonal.
To what kind of music do you listen to yourself? And who are your favourite bands and musicians?
Richard and I often listen to many different genres of metal for which many of the bands have female vocalists or musicians. I very much enjoy bands like Lacuna Coil, Dream Theater, Disturbed, Temujin, After Forever, Tool, System of a Down, and Within Temptation. Richard is into heavier artists like Arch Enemy, In Flames, In This Moment, Mercenary, Epica, Tristania, and Sirenia. Paul listens to more power and progressive metal like Pagan's Mind, Evergrey, Circus Maximus, To-Mera, Autumn, and Ayreon. Richard and Paul also share a fondness for instrumental metal artists like Vinnie Moore, Liquid Tension Expiriment, Rusty Cooley, and Jennifer Batten. In general, we all enjoy orchestra and symphonic music.
You work together with Richard. Who is he and what is his part in Fateless Tears?
Richard and my relationship is more than a musical partnership. We have been married for nearly twelve years. Richard composes all of the music for Fateless Tears and plays nearly all of the instruments. In addition, Richard is the primary recording, mixing, and mastering engineer. Richard supplies all of the male vocals, both clean and death. I contribute the lyrics, vocal melodies, and all female vocals. Paul Evans shares guitar solos with Richard as well as serves as a secondary recording, mixing, and mastering engineer. Rather than continue as a guest artist and production consultant, Paul Evans will be joining us as a full member of Fateless Tears on the next album.
Where do you get the inspiration for your music and lyrics?
The inspiration for the music and lyrics for Fateless Tears come from a variety of places, some personal and some originating in the constant media barrage of the inhumanity of contemporary life. Both of us tap into emotionally laden memories of our lives as well as the stories of others that touch us in a transformative way. We attempt to strike a balance, both musically and lyrically, between the remaining sands of hope and the waves of despair that attempt to wash all trace of humanity from modern existence. The song writing process begins with the composition of the music. Oftentimes, the lyrics come to me as Richard is composing the music as we go about our daily lives.
And what would you describe as a typical Fateless Tears song?
The typical Fateless Tears song is probably like "Cages'"on "My Doom Box". Musically, our typical song tends to incorporate soft, heavy, and progressive textures. We often include tempo, meter, and key changes as well as interludes wherein we mix up the instrumentation. Vocally, we incorporate a beauty and the beast element that often suits my tendency to write lyrics around evocative narrative themes. Our song writing strives to allow listeners to sample a wide sonic palate and experience a broad sound-scape.
Metal in the USA seems to exist in an entirely different universe than Europe and the rest of the world. There are good bands from the USA, like Walls of Jericho or Kamelot to name two very different bands with a lot of fans in Europe but it is clear that people in the USA have different ideas about Metal. To quote Melissa Ferlaak (ex Visions of Atlantis): " The US (for Mexico, South America and Canada are more in line with European tastes) is interested in US metal, mainly metal core and nu metal. Radio metal. Europe and the other parts of the Americas are more interested in symphonic, black, interesting metal and music. In the other countries, you actually get a large audience for metal shows, but when European bands come to the US, they get a very small audience in comparison. But we are trying to change that!" Do you agree? And do you have any idea why there are so many differences between your country and the rest of the world?
The quote, in general, seems accurate. However, I believe that the distinction goes beyond the national or continental boundaries. Unless the metal band is very well known with an extensive existing fan base, I believe that filling venues is difficult anywhere in the US regardless of whether the artists are from the US or Europe.
Do you have any projects and/or bands beside Fateless Tears?
I do not have any other projects or bands; however, I have done a few guest vocals and backing tracks on occasion. Richard is involved in two other projects/bands. Richard has released several albums with RJB Project and Sandstone Ridge. Paul has his solo project released under the title Paul Evans.
Your latest album is "My Doom Box" what are the differences between this album and your older work?
This album feels a bit heavier and more progressive. In addition, "My Doom Box" includes our two longest epics. This album follows its own narrative focusing on a young girl trapped in a cycle of abuse. Moreover, this is the first time that we have collaborated with individuals other than band members on the artwork.
Can you tell us what the songs of this album are about?
"Cages" is a song about the repetition of a family pattern of abandonment. The original captor is the parent who turned her back on her child and the original captive is that child left adrift in an uncertain world. Years later, the roles become reversed as the mother from her deathbed seeks reconciliation and the child rejects the mother in turn. In the end, the mother becomes the captive to her own actions and the child the captor of her unrequited attention. "Cages" represents the repetition of the cycle of neglect come full circle. "Mercury Dreams" is a song about a young person caught in inner turmoil and tempted by escapism to the brink of oblivion. Her world is shattered and she seeks a way to form a new reality even at the risk of her sanity. On the knife-edge in the choice of life and death, she is uncertain which path she has selected. Only upon her waking or unending dreaming will she know which is actuality. In "My Endarkened Self" the girl is weighing the path of letting go of the soul bond to her corporal body as an abuser takes her for his own. Everything she encounters in her life appears to her to be a sign that an end is coming, either of her own choosing or at the hands of those who should shelter her from the evil of the world. She believes that she can either end the life she has known or end up a warped shadow of her potential self, a mere reflection of the torture she has endured. "Mind Box" is the narrative of ongoing abuse wherein the girl can find no way out other than to allow part of her mind to slip away into repression. The knowledge of how her innocence was striped from her returns in fleeting glimpses. Those resurfacing memories threaten the fragile shell of normalcy that she has painstakingly built to hide the truth from both herself and the outside world. As the truth becomes too vivid to discount, she must abandon her protections and all hope. "Since Nascence" is a musical suite encompassing the history of a family bound together by the ties of dark, unspoken secrets. Each song tells the story from a different perspective, in either words or instrumental passages. "Daughter of Silence" is the story from the perspective of a younger daughter being abused by her father as she remains in harm's way. "Daughter of Denial" is the story from the perspective of an older daughter caught in a twisted web of perverted sibling rivalry who denies the truth of her own abuse and strives to break away at the expense of her more vulnerable sibling still in harm's way. "Mother of Deception" is the story from the perspective of a self-centred mother who does the unthinkable by turning a blind eye when she knows full well that her husband has made his own flesh and blood his brides in all but name. "Father of Condemnation" is the story of retribution against the father as his own transgressions of the flesh are made manifest and the depths of his evil are revealed. "Mesmerized" is the awakening of the older daughter to the repetition of her mother's neglect in her own inaction toward her sister. She realizes that she knew what was happening to the child, a younger image of her once helpless self, because a repetition of her own unspeakable past was unfolding before her eyes. The spell of normalcy that held her enthralled snaps in the wake of tragedy. "Annwyn" is a lament of the older sister to the silent beauty that she let pass from the bounds of the world of what is known for fear of her own shame being unmasked.
The track "Mesmerized" was included on the "Ferocity & Femininity" album. Why was this song chosen for the album?
We selected "Mesmerized" for the compilation for a very simple reason: it was the most complete track for "My Doom Box" at the time the opportunity arose. We also knew that we wanted it to be one of the singles for the upcoming album release.
Fateless Tears is basically a studio project. Have you ever considered doing live gigs? Personally I think (and a lot of musicians will agree) doing live shows will only let you grow as musician. And there is a lot you can learn from the interaction with the fans.
Richard spent many years playing live gigs in other bands. While we would dearly love to perform live, that option is not an availability for us at present. I have several chronic health conditions that prevent us from travelling or touring. In addition, Richard and I both have outside careers that keep us place bound. Unfortunately, there is little or no live music scene in our genre where we presently reside. In addition, Paul lives and works in a different part of the country and we are separated by several states and a time zone.
What are your plans with Fateless Tears for the future?
We intend to keep writing, singing, and producing thought provoking music to share with listeners. With the inclusion of Paul, we feel that the future horizons of Fateless Tears will continue to broaden. We will start the composition and writing process for the next Fateless Tears album after the start of the new year. So far, we have all enjoyed the journey and intend to continue in a similar vein.
And the last question: is there anything the reader should know that I haven't asked?.
I am very fond of reading, particularly fantasy and science fiction novels. I enjoy writing poetry and short stories in addition to lyrics. I am a bit more introverted than my better half. We both spend a great deal of time with our pets of which we are very fond. Richard enjoys strategic games, listening to music, and reading. We both enjoy creating graphic arts as attested by our album art. Living in the Southwestern United States, we are surrounded by the indigenous and regional cultures that we find fascinating.
Links
MySpace * ReverbNation * Facebook * Twitter * Site
6 color styles available:

Style switcher only on this demo version. Theme styles can be changed from Options page.