Browsing articles tagged with " battle"

Interview by Erwin van Dijk
An interview with Liv Kristine from Leaves' Eyes. This interview is all dedicated to the forthcoming album "Njord".
"Njord" is the third full length Leaves' Eyes album. (the other two were "Lovelorn" and "Vinland Saga").
I am absolutely happy and satisfied with the album. We've never worked this hard before with a production, but we've reached our goal. I would even say, we even went further than we thought was possible, technically seen. It has always been important to me that our sound and art is authentic, i.e. that you can hear from the very first tunes that this is Leaves' Eyes! We also want that our audience really get the feeling of being on a wonderful journey. I feel that our music needs a special well-written and interesting concept which is just as important as the sound, and "Njord" gives you all this.
"Vinland Saga" introduced the Viking elements in Leaves'Eyes. But "Njord" also seems to have some Irish themes, like the songs "Emerald Island" and "Irish Rain" . With "Njord" comes the EP "My Destiny", which contains besides the song "My Destiny" in two versons also an acoustic version of "Scarborough Fair" and two non album tracks.
"My Destiny" is a song you can easily "tune into". It's a good way to introduce the album (out 28.08.), although you will of course have less commercial songs on the record, too. On "My Destiny" is actually an EP, for the price of a single, with four non-album tracks, and one extra album song.

"Vinland Saga" was a concept album. Is "Njord" written with the idea to tell a story or are it twelve individual songs?
The lyrics mainly deal with characters from northern mythology (e.g. "Njord", "Fröya's Theme", "Nine Wave Maidens", "Ragnarok"), or with places and historical happenings (e.g. "Scarborough Fair", "The Battle of Maldon", "Emerald Island","Irish Rain", "Les Champs de Lavande"). This is why I found it necessary to deal with all these different languages. "Vinland Saga" is based on Leif Eirikssons discovery of America, even the EP, "Legend Land", which followed soon thereafter. "Njord" has a much broader concept, travelling through history, and into Nordic mythology. It has always been important to me that our sound and art is authentic, and that our audience really get the feeling of being on a wonderful journey.The lyrics are written in 8 languages (english, middle-high german, old-english, gaelic, norwegian, icelandic, french and one "self-made" linguistic fictional phonetic sequence)… I even sat down to study a bit French to be able to write one French lyric. I did study Old-English and Middle-high German, so it was really nice to be able to use this knowledge. Gaelic is completely new to me, though, but fortunately I found a wonderful person who helped me. "Njord" is an album that demands an expansion in linguistic terms.
This is your third album. What are the differences between "Njord" and "Lovelorn" and "Vinland Saga"?
Our debut "Lovelorn" was very refreshing and a wonderful start for the band, also the press and the audience were surprised. However, you shouldn't forget that we all have a huge experience and knowledge as musicians of Atrocity and former ToT (Theatre of Tragedy) to rely on. This brings Leaves' Eyes a wide step forward, so we were really no newcomers in our genre. Moreover, I really have to say that Atrocity + Liv Kristine is a magic formula! I took my experience from my favourite ToT releases "Velvet Darkness They Fear" and "Aegis" as a basis for Leaves' Eyes music. Our second album "Vinland Saga" was a manifistation of the music of Leaves' Eyes – we had "settled" in the genre gothic metal with female vocals. "Njord" is the perfection of both our 2 former albums. Since the first demo recordings for "Njord" we have been able to achieve goals that we thought back in 2007 after the "Vinland Saga" release would be quite impossible. I am so proud of my band members – "Njord" is a dream coming true, and all the hundreds of sleepless nights were worth it. We all have developed as musicians and technicians and this is experience that is unpayable. "Njord" (producer: my husband Alexander Krull) has a power to it that even is more intense than any previous production I've been part of. Technically, we constantly have new ideas and aims. We have our own studio and therefore we have the opurtunity to specialize in technical tasks concerning album and DVD productions. "Njord" has even a more bombastic but delicate sound that "Vinland Saga", because techniques allows it. We recorded the classical parts in Minsk (Lingua Mortis, supervised by Victor Smolski), we had a complete local choir (Al Dente) singing the choir parts, moreover, a special artist playing solos on special instruments like the uillian pipe and the whistle. All this makes this album a multilayered and highly interesting experience for our listeners, for your ears, hearts and minds. If I should describe "Njord" in four words I would say bombastic, emotional, contrastive, and pure.
Where do you get the inspiration for the songs. Some sources are clear, like Ireland and the Norse mythology but what really inspires you to write a song?
It's first of all my love for my homecountry, the Norwegian Nature, history, my family, the culture – everything I grew up with! I feel that our music needs a special well-written and interesting concept, and I want to travel through time and space. For me history has always been extremely interesting, and even when I left my homecountry Norway and moved to Germany 12 years ago, I had more books about the Vikings with me than clothes and shoes. I have travelled a lot and been able to see a lot of the world. History, languages, and geography has always interested me. Thorsten is the main composer of Leaves' Eyes, he works out his ideas on his guitar. "Irish Rain", however, was an idea I had one early morning. I hurried to the studio and worked out the tunes with him. Sometimes, ideas just appear to my mind, like a complete "song".

And can you tell us something about the songs on "Njord" and "My Destiny"?
We recorded 18 (eighteen!) songs, and all of them are placed on the single "My Destiny" (out now) or the album "Njord" (out late August). Our listeners will get a lot for the money. That's a way for us saying "thankyou" to our fans and friends all over the world. To mention a few examples, "Fröya's Theme" is one of my favourites on the album, too, next to "Irish Rain". "Fröya's Theme" is about eight minutes long, it includes five languages, inclusive two "speaking" parts done by Alex and myself respectively. It tells the story about Fröya, the Goddess of sex with her extreme power of beauty. However, her lover Od leaves her as he has "wandering eyes" for other beautiful women. Fröya travels around and through the worlds in Northern Mythology to find him. Her tears are made of gold and they heavily strike the earth. This song is an epic masterpiece composed by Tosso, our guitarist.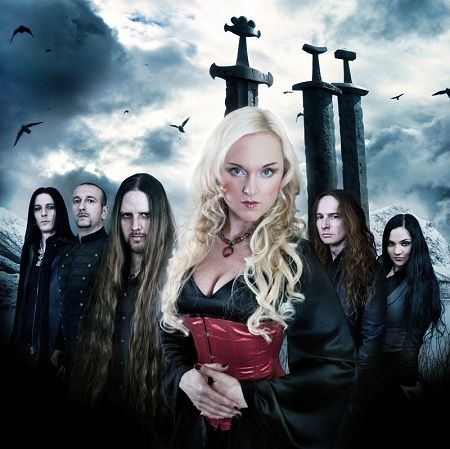 Is "Scarborough Fair" a Simon and Garfunkel cover and if it is, why did you choose this song?
I was an exchange student in the English town Scarborough, and I got very interested in their culture. This song is a folk song sung in the middle ages, also by the Vikings, on a trading market, in Scarborough. I wanted to rewrite the tune into a more heavy version and I am very happy with the result!

"Les Champs de Lavande" is a French title. Lavande means Lavender and the South of France (the Provance) is famous for its wide fields (champs) of lavender.
Can you tell us something about this song and why is it a bonus track?
As we had composed the instruments for this song, I thought about France immediately! I immediately sensed the smell of my favourite flower and scent, lavender! The Provance Lavender was famous already in the Middle Ages. I sat down and tried to put together a Franch lyric, and a friend of mine in France corrected it. This song just had to be about Lavender, and it sounds more authentic and special when it is sung in French.
While recording "Njord" you were supported by The Lingua Mortis Orchestra under the aegis of Victor Smolski and a classical choir. Most people will know Victor Smolski from his work with Rage. And this band does not exactly belongs to the same genre as Leaves'Eyes.
How did you find him and what was his influence on "Njord"?
We met Victor during a Rage/Leaves' Eyes' show in Greece in 2007. We are so happy that he liked the idea of working with us. It adds the important depth and bombastic character in our music.
The Special Edition will have a Drakkar (viking ship). What can we expect?
This is a way for us saying thank you to our fans and friends. Remember, many of them are collectors. I used to collect Madonna and Black Sabbath/Ozzy special merchendise objects.

One of the things that would make a lot of fans happy is a duet between the Espenæs sisters. (think of Beyonce and Solange Knowless doing a duet). Have you ever considered this for "Njord"?
It's not that easy since my sister moved back to Norway a couple of years ago, however, I am planning a duet on our fourth album, which will be a folk-oriented album, planned to be released in summer/fall 2010.

Do you already have some details about an upcoming tour?
Europe in November 2009, USA/Canada December 2009, then Europe and Russia in the beginning of 2010, and another long tour in the Autumn of 2010. Moreover, we have planned an acoustic tour between 28.08.-02.09 (please check the news!). We will play a capella in some of the Media Markets, for free for our fans, and we will have a lot of time to make photos with everybody, have a chat with our fans and friends and write some autographs. I enjoy acoustic tours. It's a nice way to keep up our close relationship with our audience, moreover, we are able to show that we are good musicians and can play live without a huge stage with a huge technical plan behind everything.
And which songs can we expect live?
A set-list still has to be decided on.
Although I think you will be very busy with the promotion of "Njord" this year and 2010 I would like to ask when we can expect a new Atrocity album and a new Liv Kristine solo album?
It's been 3 years since "Enter My Religion", and it's always good to gain a different aspect of your own art after some time has passed by. Right now, I am just about to finish the final recordings of my third solo album, and I see things in a new perspective now. "Enter My Religion" was an expensive production on a major label, however I made the decision in 2008 to release my third solo album on a another label, with a smaller budget, but having more freedom about the whole process, from the very first demo track, until the final master. I am very proud of "Enter My Religion", however I have developed as an artist and technician and my third album will be a huge step forward. I have put my focus on sounding just like myself, recording songs in one take, so you "get" me with everything I am, my character, my emotional level, my breathing, sometimes perhaps perfect, sometimes maybe not. I just want the audience to hear ME, not some singing lady with a pretty nice voice. I want to creep up inside your hearts and senses. I wrote all the songs together with Torsten (guit. Leaves' Eyes), all the lyrics myself, and my husband Alex is the producer of the album. Atrocity are already finishing their next Atrocity feat. Yasmin "Calling the Rain", which will be out end of 2009/beginning of 2010.
Links
MySpace * Facebook * Twitter * Site
Latest Multimedia
Interview by Si Smith
Intro by Miriam C.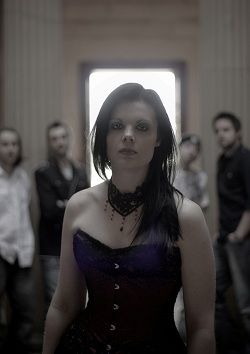 It's time again to give space to the British symphonic rock band Winter in Eden, after the 2010 debut "Awakening" it's time to talk about "Echoes of Betrayal", the new album out on Lycan Records, so we took the occasion to ask some questions to Vicky Johnson, their singer. Let's see what she tell about this second platter and some band novelties.
First of all thank you for doing this interview and a big welcome to Femme Metal Webzine.
My pleasure! Thank you for asking me!
We don't get that many gothic metal bands hitting the limelight from England – is there much of a gothic metal scene there?
We get described in lots of different ways, as we are at the softer end of many categories, so I feel that it would be unfair to comment about the whole of the gothic metal scene in general. But, from my experience, it is difficult for artists like us in England. It is an underground scene really….
The title Winter in Eden sounds like it should be self-explanatory. Could you tell us a little about the concept for the band and the band name?
The idea behind the name is to reflect the music; light and dark, orchestra with rock, masculine and feminine. Essentially, contrasts!
Your first full-length album "Awakening" was released in 2010 – how was this received by the press and the public?
It was received extremely well by the press and the public, which we were overwhelmed about.
Has your approach to recording changed much since the first album?
Yes, hugely… Steve (Johnson, my husband) has started to use real orchestra samples (on the keyboard tracks) and writes parts for many different instruments now, so there is a much denser sound. Also, we all feel much more comfortable, so we say what we feel and are not afraid to experiment a bit more. I guess we are starting to find our sound, and although the actual process is the same, we have paid closer attention to the orchestration in the mix.
Your voice fits the genre so well. Tell us a little about your singing experience.
Thank you! I guess I began singing when I started playing the piano; when I was 5 years old? I wasn't keen on playing the classical pieces I was supposed to be practicing, so I started to write my own songs and sang to them. I sang at school and church but never had any formal training as such. It was really when I went to secondary school that it became more serious for me. I wrote my own song as part of a music project and sang it to get the idea across. I was then asked to play keyboards in the school band that Steve was in, back then. I sang along to one of the songs….. Then stopped playing keyboards and became the second singer in that band. I was 12 at this point and we played everywhere from shopping centres to care homes. When I left school, Steve and I played as a duo and worked full time for a few years as musicians. We didn't do it all the time – we didn't really do anything musically for a few years, until the predecessor to W.I.E. got going at least, but it was a great grounding!
Has the band's line-up changed much since the early days?
Only slightly… Wayne, our original drummer, sadly had to leave earlier this year, due to illness. We are very lucky to have Steve Hauxwell join us now, as our new drummer. That is the only change in the line up.
Let's talk about the new album. After the orchestral intro the first song begins very boldly with a solid rocking sound. "For the Few" is an excellent opener. What does it feel like for you to sing a Winter in Eden song like this?
Thank you! I really enjoy singing this song and love the way it kicks in after the gentle start. I love to sing all our songs, of course. But, because I am one of the songwriters and the main lyricist, I already have a huge connection with each song. I guess only I really know the true meaning behind each word that I write, so it can be very emotional if it is a personal subject. It does give you a real kick when a song goes down well and you receive positive feedback, especially when people identify with the songs. "For the Few" is about the Battle of Britain and one of our fans even made a video to reflect the lyrics to it….! It never ceases to amaze me what loyal fans will do for you.
One of the highlights of the album is the "Awakening parts III, IV, V" sequence. As the Awakening saga began on the last album with parts I and II, could you tell us more about the story?
"The Awakening" is the story of a woman being abused and how this has affected the rest of her life. She simply cannot escape from it. Although there is hope, from the end of Chapter 1 and 2, that she can finally move forward and start again, the hope disappears in Chapter 3, as she has done something that she deeply regrets. It is kept open as to what she has done and that was deliberate.In Chapter 4 she cannot live with the guilt and commits suicide. Chapter 5 is the time to reflect, with the idea that she may finally be at peace. However, the track is called "Descension", so it is not clear if she is going to heaven or hell!
Many of the lyrics on the album seem to come from a dark or melancholy place. Where do you find your inspirations?
I find inspiration everywhere! It can be a personal experience, something I have seen, someone else's experience, a documentary, a film or pure fantasy. However, it's not necessarily a reflection of my personality. I find writing lyrics gives me the opportunity to air thoughts, concerns and frustrations that I otherwise would not be able to air, so I guess it is a good stress release for me? It helps my daily life remain positive!
You must have been very happy to receive a 9.5/10 for that first album review! And to get onto Classic Rock's Track of the Day is a great achievement too. If there was anything you would like to achieve with this album, what would it be?
Yes, we are very happy with the review and getting "Track Of The Day", especially with "Lies", which is slightly different in style from the other songs that we have written. Our continuing aim is to increase our profile and ultimately make this a full time concern. At the moment, playing in Europe is our next big goal.
I see you are signed up for the Whitby Vampire Ball!! That will be a blast. Have you plans for festivals and/or a tour to support the album? If so, what can we expect from a Winter in Eden performance?
We are very excited about that gig! We played a few dates earlier in the year to support the album release and have a few more dates planned later this year as well. As for festivals, we just played the Cambridge Rock Festival again, on the Classic Rock Society stage as main support to Kyrbgrinder, and it was a fantastic show with great support!! Really enjoyable!
Apart from the singing, are there any other sides to Vicky Johnson that we would not otherwise hear about? Do tell!
Where to start! I do like to keep a lot of my personal life private, but I guess a few people are starting to find out that I am a solicitor. People never expect that, so I usually get an interesting reaction!
Anyway, thanks so much for giving this interview. We wish the band all success in the future.
Thank you very much for your support!
Links
MySpace * ReverbNation * Facebook * Twitter * Site
Latest Multimedia
Interview by Connie Bach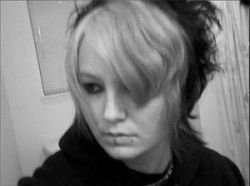 Don't take this album lightly. It isn't your average metalcore album. It is far more intense. Guttural growls, with angelic clean vocals mixed in, is probably a description that has been offered before. But the way Kierston uses her talent, combined with a varitable onslaught of sound, equals nothing I've run across before.
Hello, Kierston. For the Suffering is a recent, welcome find for me. For the Suffering has a powerful sound with a lot of energy and thought behind it. What's going on now?
We're currently doing a lot of writing, recording and playing show
s every chance we get. Our focus right now is to keep it diverse and intense loaded with hooks that will keep our fans head banging and singing along until we hit the road and bring it live!
Your Myspace blog says you are working on a new album. What made you guys decide to release four tracks so early? That's pretty cool.
We had a bit of a delay in releasing our new tracks due to a recent change in band members. Because of the delay we had plenty of time to write and not enough patience to keep it to ourselves!
Kierston, you do a great job blending clean vocals with searing growls. Why did you use more melodic vocals, at least on these tracks? If this is a trend that the album will follow, what encouraged it?
Listening to the first FTS album we all realized there was plenty of aggression and brutality but it was just a taste of what we all wanted to do. We all love metal, no doubt, but "Life Without a Cure" is just another side of music we enjoy. We wanted to share that with our fans. As far as this continuing, it's a strong possibility but we never know for sure what's next until we start writing…but I promise it'll be worth waiting for!
"Belly of the Beast"is such a deep song, especially considering its simplicity, only using an acoustic guitar. What does the lyric "I'm finding all my remains deep in the belly of the beast" stand for? What is the whole story?
"Belly of the Beast" was very real and raw for me. This line refers to the feeling of being emotionally consumed and destroyed by an abuser, specifically in sexual abuse. The entire song is a battle between the predator and the prey. The simplicity in the music was a reflection of the isolation felt by the victim. Definitely a message meant to be heard clearly.
As I said the song is lovely in its solemnity and simplicity. Why did For the Suffering round out the EP with an acoustic track? It's a nice touch.
On our first album there is a much more aggressive version of the same song, most people wouldn't even realize because of the vast difference. The song carried a much heavier meaning and I chose to do an acoustic version later on for this reason. The music had to fit the message, and the message was simple yet devastating.
Kierston, earlier, I refered to the two contrasting vocal styles you use, both melodic and aggressive. My question is: what drew you to the darker, more aggressive vocal style you use?
As I said earlier, it's very important that not only is the message heard but also felt in the music. We touch on a lot of darker subjects in our music, all things we strongly believe in. The music is simply saying what words cannot.
How did you develop the talent you have? What sparked the interest and how did it grow?
I've been singing as long as I can remember. I honestly have no idea what started it, I can't recall a time when I wasn't passionate about music but it really flourished when I got my first guitar and started writing my own music. At first I stuck to acoustic, writing songs similar to "Belly of the Beast". But joining FTS awoke a whole different animal in me that I don't think I could stop if I tried.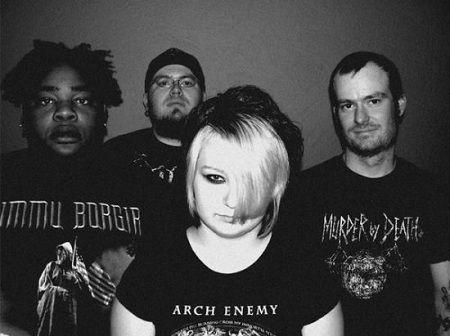 Shifting focus to For the Suffering as a whole, what are the band's future goals? Specifically, how do you envision Marty, Dave, Ryan and yourself a few years away? What would be the ultimate achievement?
We would love to tour soon and spread our music far beyond the U.S. Ultimately, we want to tour full time and see where that leads us. "Fame and fortune" isn't what we are going for…but if we happen to get rich doing what we love, we won't complain! Based on online information, Brian is currently not playing bass. I've always heard that bands bond like families. What goes into finding a band member?
Although ability and talent plays a huge role in each member, we are all friends before we are band mates. It's not easy having to sacrifice the time, money and effort as individuals and as a unit. But you're much more willing to do so when there's a solid bond between each person in the band. We all had to fit that bill in order to be a part of FTS and we had to look for someone who could do the same.

What happens if and when musical tastes of different band members clash? How do you resolve them? Apart from keeping relationships among band members healthy, why is it important to reconcile these differing interests?
We don't necessarily try to reconcile our different tastes in music, we try to embrace them, allow them to influence and inspire us. Between all the members of FTS, we cover a lot of ground musically. This seems to allow us more room to write, brings more ideas, and puts more passion into our music.
Building on that, is there any one artist within the metal community which all of For the Suffering's members can agree is influential?
Well I'll be honest. No, there isn't just one. I can't possibly choose just one haha, sorry! So for the sake of compromise, I'll make this short. Ronny James Dio, Devin Townsend, Rob Flynn, Iron Maiden, Rush, Angela Gossow and David Gilmore.

Keeping on with that thread, how have For the Suffering's other members, and fans, changed you in the last few years?
FTS is like a band of brothers, we've had to learn a trust and commitment to each other enough to endure a lot of hard work and frustration, its impacted and changed us all. And our fans quickly become our friends. We have had many GREAT fans that have helped us out a lot! We wouldn't be here if it weren't for our core!
I've been to a few concerts in the last few years, enough to realize that the audience has a big impact on a show once it begins.
What is the most hilarious, insane, and/or moving memory you have of touring or performing? If the guys want to contribute their perspectives on the same event, that would be awesome.

Encores, unexpected new fans, sharing the stage with some amazing bands, seeing people sing along to your songs, rocking out so hard you puke, epic on-stage injuries, ALL the good stuff that comes with making music!

How has the Internet benefited your connection with fans? How does Clovis's music scene impact the band?
The internet has been a great expansion to our networking and keeping in touch with our fans, but most of our fans are made at shows. We try to connect with the crowd on and off stage and keep in touch through the web. Clovis fans, although this is a small town, have been supportive and many of them are great friends!

What would you guys like to throw out there to the public?
Be ready for some new songs and upcoming shows! And HUGE thanks from FTS to everyone who's been such a huge part of helping, promoting or supporting us!
Links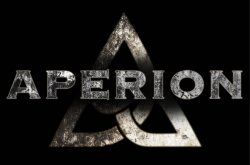 Interview by Connie Bach
Compared to every other symphonic metal band I have ever come across,
Aperion
stands out. Their use of flute, cello, and other instruments to substitute for parts of a sound delegated to the guitarist and bassist, is incredible. Eastern European traditional music comes into warm contrast with the deep power of the guitar, like watching a man and woman waltz.
Hello, Zala.
Starting off on a light note, you mention on your Facebook that you like the show Dexter. What draws you to the show?
I love Dexter! Can't wait for the next season to start! The game between right and wrong when right isn't what everybody would expect. Very intriguing.
You have a passion for singing and an education that goes with that. What sparked this passion?
As I never was a "bathroom singer", I didn't see myself on this road. But my sister was convinced I had a unique voice and she insisted I should try singing in front of an audience. It wasn't till I stood on stage that I discovered how big passion was – not only for singing but most of all for on stage performing. Soon after that I decided it is time to quit my economic studies and focus all my energy on building up my music knowledge in order to become a respectful vocalist.
You have had classical voice training. How did this training lead you to where you are now?
Well, so far I see all the training as some kind of investment. Nowadays many artists take their voice for granted and believe it will serve them forever when in fact we know everything on a human body needs to be trained to perfection in order to last.
What kind of perspective did the education you have had lend to your new album, "Act of Hybris"?
The education definitely broadens your boundaries in music, you are able to experiment more with your instrument and it definitely led us to a higher level of creativity on this album.
I love the beginning of the song "Shine", with the strings playing. What inspired the lyrics for this song?
According to Martin, the violist, who is also the author of this song, it was inspired by all the dark thoughts that we are carrying with us through life. The song "Shine" is telling the story about a man, who lost the will to live because of his sin in the past. He thinks that the only way to be free again is to end his life.
Zala, where did the name "Act of Hybris" come from?
The name refers to the constant battle between good and bad. See, just like Dexter but as we are fighting against the violence, reckless pride and outrages behavior we use music as a method. Too many people think that by ill-treating others they make their own superiority greater. We believe you have to avoid hybris in order to achieve greatness.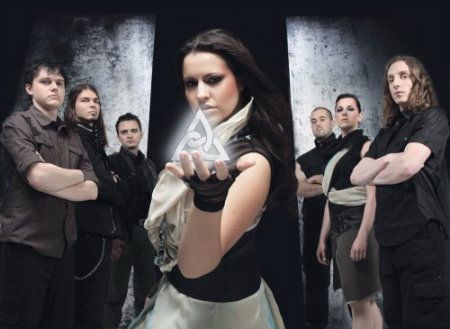 I am impressed with the way you used classical instruments where the guitar would normally play. For example, at the start of your first official video, Tinka plays the flute where there would be a guitar solo. Why did the band, as a whole, decide to do this?
With all that knowledge and expertise it would be a waste if we would use only instruments that are expected to use in this kind of music. We feel every instrument is equal to others and is therefore used as often as needed.
The final line-up has been playing together since 2004. All most of the members have classical training. What brought all of you together as a metal band?
Everybody in the band obviously has an edgier side that only metal or hard core music can fulfill. So why wouldn't we express our energy and minds in form of a music we feel invigorated by. We didn't start as a band with boundaries of a certain genre, it took some time to find out what feels right.
Your voice has a lot of power. You could have sung in operas. What influenced you, personally, to choose this type of music?
I am doing all my best to become an opera singer. It takes a lot of effort and years of discipline and training. My wish is to sing in Milan's Scala one day but then on the other hand I would like to perform in front of thousands of people with Aperion and rock their heads off. I don't know, I simply love expressing myself in different types of music. We will see what life has in store for me.
Aperion has performed at several large, Slovenian rock festivals, such as Rock Otocec. As a symphonic metal band, what goes into getting ready for a show?
We take the stage very seriously and have become known as a strong live performer. We believe that everything has to be perfect for a good show, from sound and light, dresses, choreography and definitely the energy of all bend members. We also have a strong group of friends, a backstage team that you usually don't see on stage but take a big part in our performances.
How has international recognition influenced you as a singer?
Since the recognition of Aperion as well as the album has successfully crossed the national boarders I am very pleased about all the positive critics we have received so far. As a singer it lets me know I'm on the right path. I never was humble when it comes to my goals and dreams so this gives me extra will-power and energy. I also feel obligated to continue all the voice training in order to perform even better in the future.
Moving on. Many singers say a band is like a second family. Would you agree? What would you like to say on their behalf?
Your band is a group of people with whom you share very special moments and feelings, and therefore you become very attached. Strong emotions are involved in the whole process of creating and performing so you feel like they are a big part of your life. As no group can avoid moments of disagreements neither can we but the funny thing is that's the time you actually realize how big their part in your life is.
Zala, it's been wonderful talking with you.Thank you for your time, and I look forward to more unique releases from Aperion.
Thank you and to all our fans for believing in us!
Links
Latest Multimedia
Interview by Ary R.
With an upcoming album that will be released for Nuclear Blast, Finnish metal band Battle Beast is ready to bring its music around Europe. Femme Metal had the honor to exchange some words with front woman Nitte Valo, who revealed to us something about the new album and she also spoke of her own impressions about the amazing tour that will see the Finnish guys with one of the most famous Finnish band around: Nightwish.
Hi Nitte and welcome to Femme Metal.net First of all, let me thank you for having stopped here and giving us a chance to have a chat with us. How are you doing?
Hi! I'm doing great! I'm preparing for Christmas in cold and rainy, but not so snowy Finland.

You're the lead singer of the Finnish heavy metal band Battle Beast. Would you like to introduce yourself to those people who still don't know you and/or your band?
Battle Beast are Anton Kabanen (Guitar, lead and backing vocals), Juuso Soinio (Guitar), Pyry Vikki (Drums), Eero Sipilä (Bass and backing vocals), Janne Björkroth (Keyboards and backing vocals) and then there is me, Nitte Valo (Lead vocals) .
Recently you've signed to one of the biggest companies ever: Nuclear Blast. How did this happen?
Well… It happened so fast.. Nuclear Blast contacted us. Then sooner than we even realized the fact we got signed to them… And that was really good thing.
Your debut album is called "Steel" and it will be released on January 27th 2012 for Nuclear Blast but it was previously released in April with another company. Why did you decide to reissue again the album?
Because it wasn't released anywhere else than in Finland and so many people from around the world was very willing to get that album. So why to make a new one yet, if we can release a good 'old' one for Nuclear Blast.
Why have you chosen this title for the album? And what could you tell me about the artwork? It's a very curious one…
We are hard as steel! And of course it's the one of the songs in the album. Roman Ismailov does our artwork. He is a good friend of Anton and he's been working with the band since the official foundation which occurred in 2008.
How did the process of the song-writing happen?
Anton does all the songs with every detail in his home alone. And when a song is composed and arranged he'll presents it to us and then we start rehearsing it.
What is the most beautiful part in recording an album?
Most beautiful part…well.. maybe the most beautiful part is when you get your 'baby' in your hands
Let's talk about lyrics: where does the inspiration to write music and lyrics come from?
Because Anton is the guy wo does all the lyrics and writes music for Battle Beast by himself, he could be the right person to answer this question.. but he gets his ideas from cyberpunk related movies, literature and pictures. Also he get's inpirations from the Japanese dark fantasy manga and anime series called "Berserk" by Kentarou Miura. Of course some of the older action and sci-fi movies inspires him too. Personally I'm not so huge fan of all those inspirations what Anton has but most important thing is that I can still reveal those feelings and moods what Anton wants to tell to people with his lyrics and songs.
And about the arrangement and music?
Again I have to answer that Anton is the guy who does all the magic!
How much of yourself do you put in the writing/recording an album?
Even if I'm not participating writing or song making process I put my whole soul in it. I give my everything to album with my voice and my feelings.

Talking about your voice skills, someone has said that you are like the female version of Fabio Lione (with much more vocal extension) which meets a little part of Manowar. Do you agree with this statement?
I don't feel that it's necessary to compare my voice with someone else voice(s). Every singer, female or male has their own voice to sing. For me, it's more important that I have my own sound and style to sing. I can't, or I don't even want, to have same kind of singing style or voice than someone else has already. I just want to sing with my own style.
Vocally speaking I've also noticed that you use "a little" vibrato. Is that the result of some innate talent or have you done some study to use it?
It has to be somekind of innate talent because I haven't taken much singing lessons. When did you start to sing?
I've started to sing before I started to talk… But first time when I was singing with the band was when I was twelve or thirteen years old. Did you ever think, even when you were a child, that this passion for music would have lead you to these levels? Carrying you with your own band touring Europe with bands that have a great reputation worldwide, like, for example, Nightwish…
Of course it has been my dream for a long time. So I guess that nowadays I have to be careful what I'm dreaming because now I've seen that my dreams can really come true! I"ve listened to "Steel" and I"ve noticed that your voice is quite versatile, as I"ve heard for "Savage and Saint" or "Iron Hand", where there's also some classical singing (albeit slightly). I like these two songs so much and your voice shows off a great ability in fitting perfectly the songs and the music itself. What could you tell about this?
Like I said before, I just try to reveal those feelings and moods what Anton wants to tell to people with his lyrics and songs. If some part of song needs to be sung with classical or operatic style then I'll just do it. And of course I have somekind of sense in myself how I should sing in different parts in different songs. As I"ve mentioned, there's a track, called "Savage and Saint", that there is a ballad, actually. Why have you decided to put a ballad in this album? Was it previously decided or was it decided randomly?
"Savage and Saint" fits just perfectly in our first album. And I think that "Savage and Saint" is great warrior-ballad. It's not so soft and cry-baby ballad, it get's heavier from the middle of that song. Actually I don't even think that song as a ballad. What kind of music has inspired you and your way of singing? Is there anyone who influenced you, musically speaking?
I've always liked and listened the bands like W.A.S.P, Judas Priest, Iron Maiden, Manowar.. etcetc. I know that I can't sing like those guys are singing and actually I don't even want to. I want to be me with my own voice. Strangely I haven't listen so many female singers. Except Angela from Arch Enemy. But I have to say that Marco Hietala (Nightwish, Tarot) inspires me a lot with his style of singing. As I"ve mentioned a few lines above, you'll join Nightwish in this upcoming tour. What do you think of this great experience you'll start with these guys?
This was one of the greatest things what has happened! We are waiting eagerly to get on tour with them. This is so great opportunity for us and we are grateful to Nightwish that they wanted to take us with them on tour. How did you react when you discovered that Battle Beast would have toured with Nightwish?
First I thought that somebody is joking with me but then after a while I realized that tour with Nightwish is really true. Maybe I ran around screaming for happiness and excitement for a while but I bet some of you have done the same thing too. What is your own opinion about female fronted metal bands?
Some of female fronted metal bands are so similar with each others… same kind of clothes, same kind of way to sing… I'm not saying that it's bad thing, but in my opinion you always have to have something how you stand out from the mass. Is there a particular band you would like to cooperate with in future? Maybe for a studio project or… why not… a tour?
I can't say any specific band. I think that each band with whom we are cooperating in the future will teach us something. What's new now for Battle Beast?
To make a killer second album in some point in the future and to get more tours abroad. And all the while having a blast doing it! Ok, thank you so much Nitte for the great chat. Is there something you would like to tell to your own fans and Femme Metal readers?
Thank you very much! Thanks for reading this interview. I hope you guys and girls come to our shows and become Battle Beast fans! Remember to buy our album "Steel" as well if you don't own it yet! And a big thanks to our fans who listen to our music, come to the shows and keep spreading the word about us.
Links
Latest Multimedia
6 color styles available:

Style switcher only on this demo version. Theme styles can be changed from Options page.