Browsing articles tagged with " between"
Label: AFM Records
Review by Tony Cannella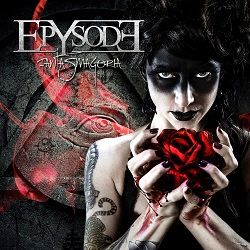 For their second epic album, "Fantasmagoria", Epysode main man Samuel Arkan has assembled another impressive array of metal musicians to complete his vision. When their first album "Obsessions" was released in 2011 it had all the ear marks of another all star metal project, yet it proved to be something more than that. With "Fantasmagoria", Epysode takes it a step further and has crafted an intensely dark, symphonic/progressive metal masterpiece. Rather than each musician recording their parts at their various homes, they all convened at Noise Factory studios in Belgium to record their parts, which is unusual in this day and age and it certainly goes a long way towards giving "Fantasmagoria" a unified band feeling, which according to their bio was their intention.  Continue reading »

Interview by Vard Aman
Mortalium is a Gothic Doom Metal band from Kharkiv in Ukraine. However, don't let the the phrase "Gothic Doom Metal" fool you into thinking that you know more or less what they will sound like before listening to them – they are much more than that, and they are much more diverse than that. Mortalium is a band that have, in their very few years of existence, carved out a corner of the genre that belongs to them and to them alone. They have recently released their debut album, entitled "A Gap Between Birth and Death". I caught up with their vocalist and guitarist, Maria Nosyk, for a session of Q & A.
Hi and welcome to Femme Metal Webzine! So, when and how did Mortalium start up?
Hi! Good to see you finally and thank you for your invitation! Well, Mortalium started about 4 years ago in mid 2009. After 2 years of cooperation in a gothic metal band called Apparent Distinctions, Yaroslav (keys, vocals) and Maria (vocals, guitar), discovering particular points of contact in the views on musical activity, offered a new band development project to their mates. Continue reading »
Label: Metal Renaissance
Review by Vard Aman
Mortalium formed in Kharkiv in Ukraine in 2009 and play a variety of Gothic Doom Metal. Gothic Doom Metal is a subgenre that has been steadily growing in both popularity and quality. But Mortalium are more than just Gothic Doom Metal; there is a lot more going on in their music than just that, for example, I can hear a very definite Classic Doom Metal (Traditional / Epic Doom) in many places, but done with a Gothic touch. They are also very versatile in their songwriting, so there is a lot of variety between their songs; "Frozen Night" is almost pure Gothic Rock, while "Prophet" has an almost carnivalesque feel about it; but most of the time their music and sound is an epic crucible of powerful doom-laden darkness. In short, they have fused elements of different Doom Metal styles into one, and one that is unmistakably their own. Continue reading »
Label : Logic(il)logic Records
Review by Tony Cannella
Synful Ira is a new Symphonic Power metal band from Italy. The band formed in 2007 and has released their debut album "Between Hope and Fear".
"Between Hope and Fear" tells a story and features a pretty cool concept. I won't get into it here – because it would take up far too much space to describe such a complex story – but the lyrics makes for some interesting reading. But as always in music, you can tell the greatest story ever, but if you don't have the songs to back it up, then you've got nothing. So does Synful Ira have the songs? For the most part the material on "Between Hope and Fear" is strong, with a cool melodic base that could definitely make this band accessible outside of the power metal genre. Continue reading »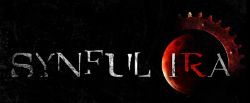 Interview by Ary R
Young and talented, the Italian band Synful Ira is proud and ready to introduce itself to the European metalheads with their first full length album, "Between Hope and Fear". After having signed a deal with the label logic(il)logic Records, this sturdy young sextet is ready to enter the International music biz, spreading their own symphonic-gothic metal sound. For the occasion, the lead singer Letizia addressed herself to our crew and she talked about the creation of the project and much more about the band and the record itself.
Today Femme Metal puts the lead singer of Synful Ira up. Welcome to our website Letizia and thanks for your precious time and to allow us this interview!
Thank you! It's really nice to answer your questions and to introduce myself to all the readers!
Let's break the ice starting our chat talking about your band, Synful Ira. It's an Italian gothic rock/metal band and of course you are the lead singer. Would you like to introduce the band and to tell us how did this project come to life?
I would like to introduce you all the members of Synful Ira:
Bass – my brother Emanuele Chiozzi
Guitar – Laura Balducci
Drums- Marco Renzi
Keyboards- Filippo Mantignano
Guitar- Fabio Balducci, project leader.
After several years playing "covers" we finally made something by ourselves. Fabio put into music the main phases of his life, his emotions, feelings, memories and he created the main character of our album "Between Hope and Fear" by taking out all the emotions people experience during their lives.
The band was born mainly as a Nightwish/Evanescence cover/tribute band. How did this choice of imprinting your sound on the wake on these famous bands in a first moment rather than some others?
At the beginning Laura proposed to form a Nightwish and Lacuna Coil cover band and meanwhile Fabio was trying to form an Evanescence cover band; when they told each other about their same ideas to form a gothic-metal cover band, they decided to combine them. This was the germinal try to set their dreams up.
6 color styles available:

Style switcher only on this demo version. Theme styles can be changed from Options page.