Browsing articles tagged with " beyond"
Independent Release
Review by Tony Cannella
My head is spinning. There is so much killer music coming out these days, particularly in the Femme Metal genre that sometimes it is hard to stay on top of everything. Not that I'm complaining, mind you. I love doing this so much and I love finding about new bands that I would never get to hear otherwise. It doesn't suck… One of the latest bands to come my way is the Symphonic metal band Beyond God from the Netherlands.
"Destination Darkness" is the opening track and begins with some pretty cool, melancholic orchestration and the soprano vocals of Cynthia Knoch come in and helps turn this song into a solid opener. The mid-tempo and melodic "Memories" is quite… um, memorable. Continue reading »
Independent Release
Review by Tony Cannella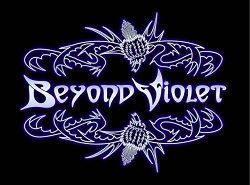 Beyond Violet is a melodic rock/metal band based in The Netherlands. They are actually a multi-national act that includes members from England, Italy and The Netherlands. Their new demo contains just 3-songs and almost 12-minutes worth of music, but the band managed to win me over during that time.
First of all, for a demo the sound is excellent, you would think that it is put out by a big label. Beyond Violet's line-up includes two females and two males. Lead vocalist Roxanne really makes the songs come to life with her high-pitched vocal style – even though she doesn't offer much in the way of diversity in her style, she still has a distinctive voice that suits the songs well. I don't know who I would compare her to, maybe Liv Kristine? At times they sound similar but there are also differences. On to the music: the best song is first. "Cybercherry" does exactly what an opening song should do, it grabs your attention. I was immediately swept up in the guitar riffs and infectious melody that carries the song. The next song, "Beyond the Fire" starts off with a slower tempo and has some great lyrics. The tempo picks up and the song is helped out by some great guitar work. The final song "Cupid" is the heaviest and like the opener this is a memorable song – and a great way to end things.
What a wonderful surprise that Beyond Violet turned out to be. Their new EP may have only three songs, but they speak volumes about what this band is capable of.
Rating – 85/100
Tracklist
Cybercherry
Beyond the Fire
Cupid
Line Up
Roxanne – Vocals
John – Guitar
Ilona – Keyboards
Chiara – Bass
Merlijn – Drums
Links
ENVINYA were founded in 2006 and play metal with catchy melodies and groovy guitar riffs. They released a 5-track EP, "Beyond The Dawn", in 2010 which received great reviews.
The band's statement about the signing: "Signing with Massacre Records was an important step for us. To work with people who believe in us and support us helps us to keep moving forward and to spread our music worldwide!"
The band's former vocalist Natalie Pereira dos Santos unfortunately decided to leave the band in late October 2012. Meanwhile the band has found a new vocalist which is going to be presented soon.
ENVINYA's debut album "Inner Silence" is going to be released on January 25, 2013 via Massacre Records.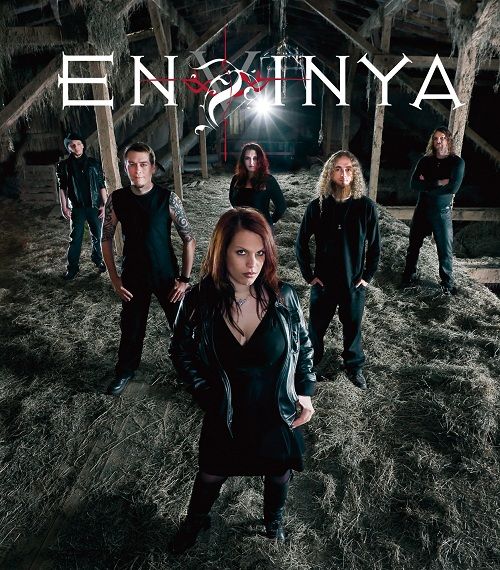 Monika Strobl – Keyboard
Natalie Pereira dos Santos – Vocals
Markus Herz – Lead Guitar
Thomas Knauer – Rhythm Guitar
Lorenz Henger – Bass
Enrico Jung – Drums
Independent Release

Review by Tony Cannella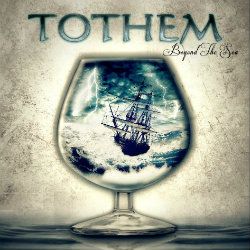 On their debut full-length, "Beyond the Sea", the Italian symphonic metal band Tothem has taken many steps beyond their 2010 EP "Osaka Bed & Breakfast". That is taking nothing away from the EP, which was excellent in its own right, but "Beyond the Sea" is takes things to whole new level for this young band. The pounding drums lead into the rumbling guitar of the opener, "Run to You". Lead vocalist Roslen is quite impressive as she alternates between a clean metal voice and an operatic style. Musically, Tothem is very much a guitar driven band. "Smile Again" is next and starts off with a serene piano intro and leads into some more heavy riffing. This song has a chorus that is undeniably catchy as hell. This would be a great choice for the next single, in my opinion. The overall production on "Beyond the Sea" is so sharp and crisp. The songs are definitely well written and Roslen has the right mixture between operatic and a more melodic style – she never overdoes it and is a huge asset for Tothem. "This is the Time" is another fantastic song and a pure highlight. "Light of Soul" is a stirring ballad and packed with plenty of emotion. "Rescue", "Beyond the Sea" and "The Witch" maintains a high level on the CD and the closing number "Where Angels Lie" is a good way to end things. "Beyond the Sea" maintains its consistency throughout the 49-minutes worth of playing time. After hearing the quality and professionalism of their previous EP, Tothem has progressed and matured just like you would hope a promising young band would. If "Osaka Bed & Breakfast" was a knock on the door, than "Beyond the Sea" kicks it in.

Rating – 93/100
Tracklist
Run to You
Smile Again
This is the Time
Light of Soul
Rescue
Beyond the Sea
Fight with You
The Witch
So Close So Far Away
Cross the Line
Still
Where the Angels Lie
Line Up
Roslen – Vocals
Black Cyril – Guitars, Programming
Marco – Piano, Keyboards & Synth Laptop
Leo – Bass
Andrea the Joker – Drums
Links
Independent Release
Review by Tony Cannella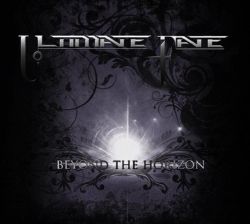 Okay, is it going too far to that I really, really loved this band! They are Ultimate Fate from Sweden and their debut EP is titled "Beyond the Horizon" and they play good melodic symphonic power metal, throughout this three song EP the band doesn't let up for one second, and as for vocalist Jennie Soderberg, her style is not flashy, she is not operatic and doesn't do vocal gymnastics, she's just a very good singer with a strong, powerhouse of a voice – with great melodic tendencies – that helps lead the music in the right direction. The other musicians must get their due credit as well, especially guitarist Jacob Hede. The 3-song 14-minute EP begins with the melodic "Horizon" and it is a great way to begin things. Right from the outset I was quite impressed with Ultimate Fate. Also impressive is the guitar work put down by Andreas Niemi – just check out his solo on "Horizon". "Retribution" starts off with a slower tempo, before getting heavier as the song progresses. The tempo soon speeds up and quickly becomes a favorite. Some great musicianship and melody helps to propel this song. The final song "Beyond Fear" is also the heaviest and provides a perfect ending. In addition to Jennie's phenomenal vocals some male grunt vocals can be heard in the background. I really can't find anything to dislike or criticize about Ultimate Fate and "Beyond the Horizon", except for the fact it is too short. For a relatively new band, they play their brand of power metal like seasoned pros. I love it when I come across a band that has the "it" factor to make a lot of noise in the Power Metal genre, and Ultimate Fate are certainly one of those bands. It's a shame that there are only three songs on "Beyond the Horizon". If these three songs are indicative of what Ultimate Fate are capable of than I will eagerly and impatiently await a full-length from this excellent young Swedish band.
Rating – 95/100
Tracklist
Horizon
Retribution
Beyond Fear
Line Up
Jennie "Nord" Soderberg – Vocals
Andreas Niemi – Lead Guitar

Jacob Hede – Guitar

Andreas "Lillis" Bergqvist – Keyboards

Niklas Fahlen – Bass

Ola Olsson – Drums & percussion
Links
MySpace * ReverbNation * Facebook *Site
6 color styles available:

Style switcher only on this demo version. Theme styles can be changed from Options page.