Browsing articles tagged with " cannella"

Interview by Tony Cannella
If people think that life on the road is all glamor and fun and no worries, you will think differently after reading about the plight of Conquer Divide. The band is currently on the All-Stars tour, a tour that the band almost saw derailed due to van and financial difficulties, but Conquer Divide soldiered on and managed to continue with the tour. Their self-titled debut is out now and is one the most ferocious and relentless debut's I've heard in quite some time. Not only that, but the band proved to be an excellent live band as I found out when the tour stopped in Worcester, Mass. At the famous Palladium. Following their (all too brief) set I had a chance to talk to the two singers Kiarely (clean vocals) and Janel (screams) – the band is completed by guitarists Kristen and Izzy, bassist Sarah and drummer Tamara – and that in and of itself was an experience. The two vocalists gave a great interview and were a lot of fun to talk to, they also gave great insight into what life is like on such a high profile tour. Continue reading »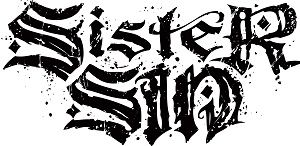 Interview by Tony Cannella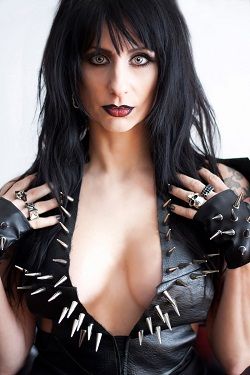 Sweden's Sister Sin has been touring North America on the traveling festival, The Rockstar Energy Drink Mayhem festival. The band is definitely one the main artists on the Victory Records stage and when I saw the band at the tour's stop in Hartford, CT, they completely owned that stage and were one the true highlights for me. Even though they had a set time of only 25-minutes they managed to squeeze every drop out of their allotted stage time and left the fans wanting more. Following their set I had the chance to meet up with lead vocalist Liv Jagrell for a brief interview. This is what she had to say.
Sister Sin is currently out on the Mayhem Festival. How has that been going so far?
It's been going very well. We like it very much and I think it's better than we expected. I also think that we stand out compared to the other bands and I think it's a good thing for us because people will remember us. Continue reading »
Interview by Tony Cannella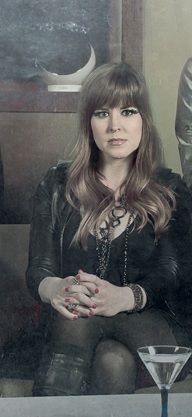 District 97 is a progressive rock band hailing from Chicago. The band has received much (well deserved) critical acclaim for their releases – in particular, their latest opus "In Vaults", which was released earlier this year. Lead vocalist Leslie Hunt was kind enough to take the time to answer some questions. Here is what she had to say…
Welcome to Femme Metal Webzine. Thank you for taking the time to do this. Your new album "In Vaults" has just been released. It is very good. How would you describe it to those who have yet to hear it?
Thank you very much! I would say that "In Vaults" is our sludgiest, grittiest and most dynamic album to date. The songwriting is more developed, the performances are at their most passionate and the quality of the recording is superb. We pulled out ALL of the stops for this one and we are all extremely proud of how it turned out.
What has been the reaction from the fans and media?
Everyone seems to be thoroughly enjoying it! Haven't read any negative reviews yet. The consensus is sort of similar to what I stated above. People are picking up on the "next level" factor of this record. Bill Bruford himself even wrote an in-depth rave review for us to tuck in our hats. Continue reading »
Label: Loud Rage Music
Review by Tony Cannella
"Perditus Et Dea" is the second album from the Romanian/dark/ gothic metal band Whispering Woods. Musically and lyrically the band definitely likes to explore the darker side of life and "Perditus…" certainly continues this.
The intro "Perditus" segues mightily into "Original Sin" which is followed by the excellent "Demon Blood". Actually one of the biggest highlights for me has no vocals at all. With all due respect to the vocalists Alexandra and Corina – both of whom are just awesome – but I love the beautiful instrumental "My Altar". The track that follows is another great one. At almost 9-minutes "Farewell Ladybug" has this great big, epic feel to it and the two vocalists are quite magical together even though there are no lyrics to the song. Continue reading »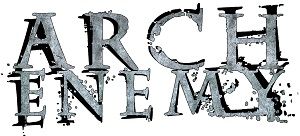 Interview by Tony Cannella
Arch Enemy's popularity continues to grow in the metal stratosphere. When the band released their latest album "War Eternal" in 2014 there was a wait-and-see attitude as there usually is when one of the key members gets replaced. Enter lead vocalist Alissa White-Gluz. She had enormous shoes to fill in replacing the iconic Angela Gossow who stepped away from the band to focus on managing Arch Enemy. Before stepping down she hand-picked Alissa as her replacement and the results have been phenomenal to say the least. Recently, Arch Enemy was out headlining the Summer Slaughter tour throughout North America. It was at the tour's stop in Worcester, Massachusetts where I was able to catch this tour and conduct an interview with Alissa. Here is what she had to say…
Hello Alissa. Thank you for joining us. So, you are currently out on Summer Slaughter tour. How has it been going so far?
Good. It just started. It's always a little chaotic when you have so many bands on one tour. It's pretty uncommon to do tours like this but we're working out the kinks and getting into the rhythm now, so it's going well. Continue reading »
6 color styles available:

Style switcher only on this demo version. Theme styles can be changed from Options page.