Browsing articles tagged with " celtic"
Label: Savage Productions/Season of Mist
Review by Luisa Mercier
"Echoes of the Wolf" is the debut full length of the Celtic folk metal band Fenrir. Hailing from France, they deliver us a record full of music (15 tracks) and diversity. A great deal of the above mentioned diversity is given by the violin, played by Elsa Thouvenot who also is the singer. Her vocals reminded me of Sharon den Adel, crystal clear and soaring, a nice change from the usual soprano voice you encounter in female fronted metal. Very refreshing is also the mixture of styles: you find symphonic metal (the intro "Awakening") and power metal as for example "Morrigane's Fury" where the violin plays a major role. You find also black metal in a song which title would suggest something completely different. Continue reading »
Interview by Alessandra Cognetta
This interview's guest is someone who surely needs no introduction. We had the pleasure to ask a few questions to the lovely Candice Night, lead singer and founding member of Blackmore's Night. Their latest album, "Dance and the Moon", was released in June through Frontiers Records and from amazing folk tunes to carefully crafted covers it features everything one could expect from a Blackmore's Night album and more. Candice told us about the band and their music, but she also had some interesting things to say about art in general and our relationship with Nature and how we can improve it, plus some special recommendations for Medieval music you should definitely listen to if you love the genre.
Hello and welcome to the 'zine, Candice! It's a pleasure and a honour to have you with us. How are you and how's it going for Blackmore's Night? The new album has been release a couple months ago, with amazing response from the press. I wonder how has the public reacted, instead? What did you hear from the fans?
Continue reading »
Label : Ex Cathedra Records
Review by Tony Cannella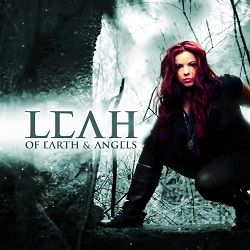 What do you get when you mix Celtic songstresses Enya and Loreena McKennit with heavier more bombastic artists like Nightwish and Within Temptation? Well, it's hard to say for sure, but it would probably sound a little something like the Canadian singer Leah and her debut album "Of Earth & Angels".
"Of Earth & Angels" is solid from the opener "Prisoner". This is a nice up-tempo song that sets the pace perfectly. "Remember" is next and is just a beautifully haunting song that changes tempos. Leah has got a wonderfully emotional singing style and musically the songs are well paced and pretty diverse. Continue reading »
Label : Ravenheart Music
Review by Tony Cannella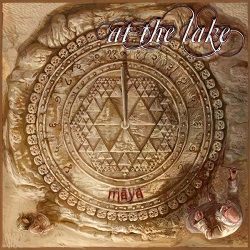 Formed in Warsaw, Poland in 2005, the band At The Lake combine elements of Symphonic, Gothic, Folk and Celtic music and an interesting mix of influences which can be heard on their debut full-length "Maya".
The intro track "Tomorrow I Will Fly" starts things off with some melancholic violin and lead vocalist Natalie. This sets the tone and leads us into "Live Again" which begins with choir-like vocals before the violins and heavy guitars join in. "Forget" starts off with a slower tempo before progressively picking up the pace. "Like a Northern Wind" is another solid track that has sort of a marching vibe to it. "The Spring of Forgiveness" is perhaps a little on the more commercial side, but that's what I liked about it. It has a memorable melody and a chorus that you can sing along to. By far, my favorite song is the 9-minute epic "Karma". Continue reading »
Label : Arcane Records
Review by Luisa Mercier
Schoolcraft is the solo project of Lindz Riot, singer of the Canadian gothic rock band Mary and The Black Lamb.
As solo artist, she decided to show us her skills with piano, since she is classically trained, drawing her inspiration from nature, fantasy, orchestral music and trip-hop.
"Your Mind" is a 2-track single which features the title track and "Where You Go".The first is a simple piano-driven ballad, sweet and melacholic. The mood reminds me of singer songwriters like Kirsty Thirsk or Johanna Stevens. "Where You Go" is more electronic based, with a trip-hop vibe. The vocals are more sensual and less naive, feels like floating in the air.  If this is just an appetizer of the album that will come, I will be really glad to listen to it! These two tracks sound really promising and diverse, so I am eager to listen to what she can do on her own! Continue reading »
6 color styles available:

Style switcher only on this demo version. Theme styles can be changed from Options page.