Browsing articles tagged with " classic"
Independent Release
Review by Tony Cannella
From New York City, Flames of Fury were formed in 2009 and in such a short amount of time they have already shared the stage with some great metal bands, for example: Doro, Rhapsody of Fire, Stryper and Kill Devil Hill just to name a few. They have a reputation for being a killer live band, well, with the release of this 5-song EP, they are sure to gain the reputation for being a killer band, period.
From the opener "Take It to the Limit", Flames of Fury hit the ground running. They combine elements of classic metal with modern day power metal. The songs sound fresh and are brimming with confidence. In vocalist Angelica Vargas the band has a singer who delivers with all of the power and passion of Ronnie James Dio or Doro Pesch. Continue reading »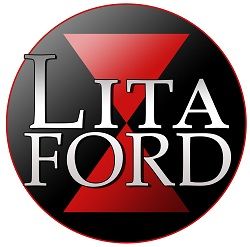 Interview by Tony Cannella
The Queen of Metal is back (again)! After her breakout LP "Living Like a Runaway", Lita comes back with a kick-ass live album called "The Bitch Is Back… Live" so we have took the occasion to get more updates about this fantastic live CD and her next projects! 
Hey Lita. I was just listening to the new live album, "The Bitch is Back… Live" and I think it's really awesome. Are you pleased with the way the live experience came through on the record?
Yeah, I am. You know, live albums are tricky. You can feel everything that goes on and hear everything that goes on, you really can't cover shit up on a live album, so it better damn well be real. This album has a lot of energy, it has true energy. We are truly happy to be playing and truly happy to be on that stage rocking and it shows. It's kind of a funny album; too, it has a little twist of humor to it. We're really happy with it.
Yeah, it definitely sounds like there is a lot of enjoyment. You left in a lot of the between song stage banter which is pretty cool. It does come across as an authentic live album.
Continue reading »
Label: Inferno Records
Review by Tony Cannella
It seems like a lot of albums of the classic metal variety have been coming my way as of late. That's fine by me, keep 'em coming! One of the latest is the second album from the Bulgarian band Rampart. These guys and girl released their debut album "Voice of the Wilderness" in 2009 – which was an excellent debut in my opinion – and now they return with their sophomore effort "War Behest".
The first thing that comes to mind about Rampart is that Maria's vocals take some getting used to. She is not operatic and her style isn't clean. She definitely has that rough-around-the-edges technique. Musically Rampart mixes in bits of thrash metal to go along with the classic metal direction – either way, "War Behest" is definitely a throwback album that recalls the mid 80s – ah, the mid 80s, now that was a great period for music – sorry I was just getting a little nostalgic, let's move on, shall we? Continue reading »
Label: SPV/Steamhammer
Review by Tony Cannella
When rock legend Lita Ford released her album "Living Like a Runaway" on an unsuspecting public, there was really no reason to expect greatness. I mean, she had been out of the limelight for many years and her previous album "Wicked Wonderland" did nothing to elicit any kind of excitement in the metal buying public at large. Then came "Living Like a Runaway" and not only was it the perfect "true" comeback album, but I would put it right up there with all of Lita's classics. So what's the next step? For Lita, it's releasing an equally exciting live album that captures the excitement and energy surrounding Lita's return to form on the "LLAR" tour. "The Bitch is Back… Live" is a continuation of "Living Like a Runaway" with Lita and her killer band in all their live glory. Continue reading »
Interview by Ary R, Massimo M. & Alessandra M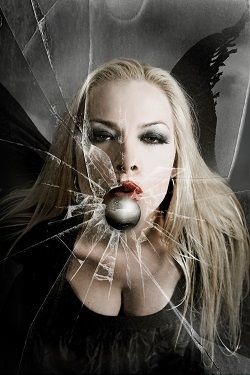 Despite her longest music career, Amanda Somerville has become a guarantee in the metal panorama. On the occasion of the new Avantasia European tour, we had the chance to talk about the recent and latest news with this amazing American singer. A special thanks goes to Serena M, who helped us in the transcript of the article! Thanks Serena

Today we're here with the amazing Mrs Amanda Somerville. How are you doing?
I'm doing quite well, thank you very much, still doing well, still busy since the last time we spoke.
You're back on tour with Avantasia a few days ago. In 2011 Tobias Sammet said "No more Avantasia shows", but this sentence of his has been denied since he's back on the road. What was your reaction about Tobias in changing his mind?
No, I was not completely surprised that Toby changed his mind because he changes his mind a lot about a lot of different things which is his good right to do, so no… but I was, you know pleasantly surprised that I was asked to be a part of it again and of course the time frame and everything and how expensive this tour was, so it's really, really a big tour and a lot of places, lots of countries that I've never been to before so…that was really cool. Continue reading »
6 color styles available:

Style switcher only on this demo version. Theme styles can be changed from Options page.