Browsing articles tagged with " classic"
Label : Zen Hill Records
Review by Tony Cannella
It is difficult to get a feel on a band based on one song. Such is the case with Portland, Maine's Heart Shaped Rock who has just released a one song single titled, "Brought it On". They do have an extensive catalogue of music, which you can find at their ReverbNation profile, but to my knowledge they have only released singles thus far and "Brought It On" is their third following, "Dream Sequence" and "Karma". Before getting into the review, I have to say that I love the cover art work, so that is definitely a plus in their favor.
Heart Shaped Rock has an eclectic array of influences and it definitely surfaces in the music. Continue reading »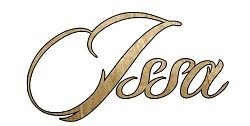 Interview by Andy Axworthy
Our dear readers I think that they already know the AOR/arena rock singer Issa (AKA Isabell Øversveen) and this time, Andy took some time for investigate about her latest release "Can't Stop", where the Norwegian singer collected and recorded some hidden gems/cover of the AOR scene. Just read this exciting interview for know more.
Hi Issa, a warm welcome back from all of us here at Femme Metal Webzine. We last spoke with you after the release of "Sign of Angels" back in 2010 and you have not taken your foot off the musical gas since, leading up to now and "Can't Stop", your latest release. How have you been and what's new in your world?
Hi there, thanks for having me back. Well I've recorded 3 albums in 3 years which has been the main priority of my time really and with each album you have an aftermath of radio and written interviews which also take up a bit of time. I also write songs with my husband James as we have a publishing deal and we have a lot of fun writing in all different styles. I've also recently added my vocals on another Frontiers Records release which is yet to have a press release so I have to keep hush hush unfortunatly on that one. But aside from the music i'm very happy in my life also. Continue reading »
Label : Decca/Universal
Review by Luisa Mercier
One hour ago the postman rang my doorbell, finally laying in my hands one of the most awaited 2013 releases, Phildel's debut " The Disappearance of The Girl". Here I am, writing while I listen to it, so my impression of it is just fresh. First of all, let me say that in the last weeks my admiration for this girl has grown even more for several reasons. I share with her the same taste for simple, but elegant and refined things so I totally found myself in her visuals, in her music, in her outfits, in her love for imagination and dreams. It happened with a handful of musicians, the ones that marked me the most starting with Evanescence (back in the prehistoric age of my first approaches to music), Nightwish, Epica, more recently with Sleepthief and Delta Rae. Continue reading »
Interview by Scott Brady
When I first listened to the "Afterlife" EP from Anne Autumn Erickson and her band Upon Wings my first impressions were this has to come from Europe due to the nature of its sound. However this metal siren and her band are not European whatsoever. Anne Autumn Erickson hails from Detroit Michigan. Many Americans are well aware that Detroit Michigan has fallen on some hard dark economic times in recent years. Anne Autumn Erickson is definitely a light coming from a very dark place and in the years to come will give Detroit Michigan something to be proud of much like Kid Rock and Ted Nugent and Motown have. Kiss even titled a song called "Detroit Rock City" and a young upcoming Female Metal singer has chosen to pick up the rich musical traditions coming from Detroit and carry the flag over into Female Fronted Gothic metal.
Her voice has certainly received attention by some very influential players in the modern American rock scene. Some of these artists that Anne Autumn Erickson has already worked with in her short time in the industry are Guest vocalist Brett Hestla (ex-Creed, Dark New Day), master Grammy-nominated mixing engineer Glenn Brown (Kid Rock's recording engineer) and guitar work and production from Canadian-based Kevin Jardine.
Continue reading »
Label : Ravenheart Music
Review by Tony Cannella
Beautiful, passionate, full of heart and cinematic, those are some of the words that I would use to describe Tatiana's  Niovi. First of all, they hail from Greece and they combine a number of influences ranging from opera to symphonic metal to soundtrack type stuff, classic rock and more. It can all be heard on their debut album "Breath of Light" which is out now via Ravenheart Music.
Lead vocalist Tatiana Manolidou has a tremendously expressive and diverse voice and musically Niovi is fantastic. The intro "Breath of Life" segues into the orchestral "When I'm Lost" nicely and provides a solid opening. It isn't a typical pounding metal opener; instead it is a song that provides plenty of atmospheres. Continue reading »
6 color styles available:

Style switcher only on this demo version. Theme styles can be changed from Options page.