Browsing articles tagged with " classical"
Label: Woodhouse Records/Feuerbaum Records
Review by Tony Cannella
For anyone who still hangs on to the notion that metal is a limiting art form than I would direct them to the female fronted German trio Via Obscura and their new album "Gedanken". Make no mistake about it, this is not uplifting head banging metal, instead Via Obscura are little bit more on the dark and melancholic side.
The songs on "Gedanken" are ethereal, eclectic and emotional. The band fuses heavy doom-metal like riffs with the wispy melancholic vocals of Anne S. Thinius to create an alternative blend of some unique metal music. The tempo is slower paced for the most part and the vibe is foreboding from the very beginning of the opening track "Moment". The eerie sounding organ intros the next track "Dreck" as some monstrously heavy riffs joins in. Continue reading »
Label: Manalive Records
Review by Luisa Mercier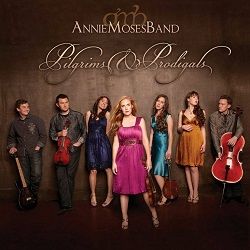 The Annie Moses Band hails from Tennessee and it is the brainchild of Annie, one of the Wolaver brothers and sisters that named the group after their grandmother that, even though poor, prioritized her children musical education, giving then birth to this next generation of musicians. The band has Christian roots, but their musical influences are very diverse and take from jazz, classical, folk, blues and bluegrass tradition as you can already hear in the opener "Poor Wayfaring Pilgrim" with an amazing string section. The band is extremely talented and musically educated and you can also hear that there is a lot of passion. They reminded me of Delta Rae, but more trained and with a more pop and less wild attitude. Continue reading »
Label : Queens of Sheba
Review by Davide Torresan
Mediæval Bæbes is a British ensemble of female musicians founded in 1996. The passion for Medieval music is what these girls have in common. You can understand it from the arrangements and the theatricality whereby they propose their music. Often their songs are nothing more than poems accompanied with the sweet melody of an harp, a violin, a flute, a lute and some low percussions.
In their texts they use several languages which are often unknown to some people (me for example) like Gaelic, Cadenet and many more. This feature makes their sound truly unique and original. Mediæval Bæbes boast an highly respectable discography. They even have placed three albums into the top of the classical charts. Their 7th studio album is called "The Huntress", and it's a double CD. Continue reading »
Interview by Alessandra Cognetta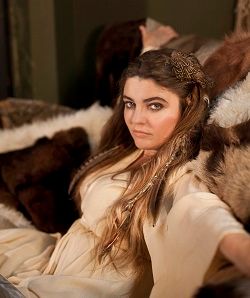 I know we're a primarily metal-based webzine, but I'm sure all of you are going to appreciate this little detour with the astonishing Mediæval Bæbes. An all-female group of talented artists from the UK, the Bæbes are a must for everyone of you out there who's even just mildly interested in folk, classical and choral music. Haunting voices and beautiful arrangements supported by lyrics in (not only!) Middle English will take you back to the times of courtly love and ancestral symbolisms. In this interview we meet the founder and core of the group, Katharine, who kindly shared with us insights on their latest (double) album "The Huntress", singing in different languages, visual elements, dances and much more!
Hello and welcome to Femme Metal, Katharine! It's a pleasure to have you here and to be able to feature such a gem as the Mediæval Bæbes. How are you and how's it going for the "Bæbes", lately?
We had a very exciting year last year. Many years of hard work finally paid off with the release of our epic double album "The Huntress".  Continue reading »
Interview by Matteo Bussotti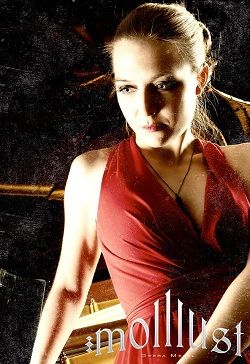 After the release of their first full-length, "Schuld", Molllust are now ready to answer some questions; so we couldn't let escape this chance to ask the newest, most interesting "opera metal" band! Well…there isn't much to say, since Janika explained pretty much all we needed to know (and even more!) in the interview…so…we hope you'll enjoy it as much as we did!
Hi Janika! Welcome to FemmeMetal! How are you feeling now that your first album has been finally released?
Hallo Matteo! My feelings concerning the album are a bit hard to describe. Of course, I was very proud to hold it in my hands – but there is much more. All the memories related to the CD – the time in studio, the rehearsals, the meetings with our designer – the joyful moments, when we had a good take in studio. And also the sorrows, when something didn't work as planned. The fear to send a work full of personal emotions out into the world – and the hope to reach people who feel like me when they listen to the music.
6 color styles available:

Style switcher only on this demo version. Theme styles can be changed from Options page.