Browsing articles tagged with " contemporary"
Interview by Miriam C.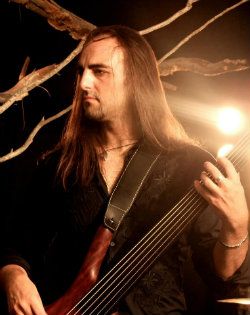 Soon I've have heard that Maltese Gothic Doom Metal Weeping Silence band have had a major line up change I've contacted the band and write down like hell this interview. I'm proud to offer the first exclusive interview the new singer Diane Camenzuli but beside this I've haven't forgotten to investigate more about the third album "For the Unsung" that sees the guest starring of Draconian singer Anders Jacobsson. To know more simply scroll down. Enjoy!
Hi Sean, first of all welcome to Femme Metal Webzine, how are you?
Thank you for the interview Miriam. I'm fine, hope the same for you and the reader of Femme Metal webzine.
Sean, would you mind giving me some biography infos for the users that don't know Weeping Silence?
Weeping Silence was formed in the late 90s and developed from a slow tempo doom female fronted band with the release of "End of an Era" (2008), then symphonic/gothic metal with the release of "Theatre of Life" to a present gothic/doom metal band with the latest full length album "For the Unsung".  As is expected with a band that has been around for some time, we have gone through some line-up changes, the latest being a vocal replacement. Weeping Silence is currently signed to Ravenheart Music Records and operates with Limelight Productions for non-exclusive concert booking in Europe.
So, your third album is out on Ravenheart Music and is called "For the Unsung". Can you tell us more its genesis?
The album is a reflection of the members' thirst to play gothic/doom with an aggressive edge. The insertion of male growling is an obvious indicator, but the riffs just sound heavier and more powerful, with several slow tempo passages. We wanted to do something that hits the core of the music we like and at the same time sounds modern.
"For the Unsung", it gives me an impression like something obscure and unfinished. What does the title mean for you, what did the band want to express?
The album is dedicated to all contemporary heroes that go unnoticed in the world. They do not have monuments erected in their honour or wear medals. They are the everyday people who comes to a cross roads and chooses the path they feel is right with courage. This idea can be transposed to many life situations, and the idea is for everyone to see it from their own perspective.
Also what infos can you reveal about the album cover? It's enigmatic…..
The artwork captures the theme of "For the Unsung" in the form of the Greek myth of the Coronides who in self-sacrifice saved the people from their doom. The Coronides are the two comets on the artwork, who are the daughters of the god Orion. They offered their lives in sacrifice to save their people from the plague. The gods were so touched with their humanity that they transformed them into comets to shed their eternal light. It is not a very popular myth when compared to others but it is a good representation of 'the unsung'. This artwork was done by Jan of Darkgrove, and we feel it looks very nice, especially on the digi-pack edition.
On "Love Lies Bleeding" Draconian's Anders Jacobsson participates as a guest star, when was the first contact with him and how's working with him?
Anders appears as guest singer on "Love Lies Bleeding" and "The Search Within". Joe knew him through Facebook, then I got to know him over the internet. He's a great guy really. To be honest, he could have easily said no to our request for him to feature, but he chose to do it even though we are not as famous as Draconian. This shows he loves the metal scene and is not a big-headed person. We respect him a lot. He did his vocal parts at Dead Dog Farm Studio in Sweden.
Also for "Love Lies Bleeding" you have shot your first videoclip, can you tell us more about it? How's was this experience?
This was a great experience. We did not have a great budget, and between us and the label we thought of shooting this video because we know how powerful YouTube has become. The experience was a blast! It was shot in summer, so you can imagine the heat. As a band, it really brought us together, and individually we realised how far we want to go in this scene. It was an eye-opener as well as a good experience.
Between "Theatre of Life" and "For the Unsung" passed only 1 year from the publication, do you notice (or better) are you able to notice any differences?
The difference is noticeable to anyone who has both albums. It is true that the release dates are close, but "Theatre of Life" was recorded in 2006 and released in 2011. So the music is much older than the release date. "For the Unsung" was composed between 2007 and 2011, and released in 2012. So the difference in composition time is more obvious to us!
Joseph and Rachel have recently left the band. And on Facebook you have already announced t
hat you have found a new female singer, mind you give the honours and present her?
We wish Rachel and Joe all the best with their future projects. The new female vocalist is Diane Camenzuli. She is 24 years old and ready for your questions!
Diane, welcome, I assume that this is your first interview that you ever made, how do you feel? Excited? Do you have any curiosity to share about yourself rather you prefer doing a detailed presentation of yourself?
Hi Miriam, thank you for the interview. Actually, I had some interviews about my music career in general, but this is my first interview regarding Weeping Silence. Yes, I am very excited about this new phase in my life. I have been into rock and metal for many years but never managed to settle down, the main reason being the difficulty to find musicians who are truly into the genre. Joining Weeping Silence is a challenge that has energized me like never before. All the band mates are on the same wavelength as I am, and I can feel a lot of positive energy between us – something I haven't felt for a very long time since my involvements in bands. The teamwork is fantastic and I can already sense the need & the will to create music & performing on stage with such great people.
How do you feel replacing Rachel after so many years that she was in the band? Do you feel any pressure?
I know how much Rachel is loved and have only respect for her achievements.  At first it was overwhelming and I cannot deny that it took me sometime to absorb what just happened to me. I had to make several adjustments to my new life such as cutting down on working hours. Having said all this, I can finally say that now, I have summoned the strength and courage to deliver at this new level of me.
A little bird told me that you have musical training, can you tell us more about your musical background?
To become a band member of a gothic metal band was a plan that had been in my mind for many years. Whilst awaiting the right opportunity to come my way, I used the time I had to learn more about music in general, to take piano and voice lessons, find my natural voice timbre and write a lot of lyrics. This was crucial and it is how I got to know myself better musically. It was the many rehearsals, auditions, live showcases, music courses and music lessons I attended, that helped me develop my voice & that thought me how to take care of it as much as possible.
How did you come across Weeping Silence? Did you know before someone from the band or did you simply apply for the position?
Being a fan of Weeping Silence myself, I saw their post on facebook and thus applied for the position.
For what the little bird  told me you're really enthusiastic and you are already doing rehearsals with the band: how hard is it to get started in a band that already has an "internal" equilibrium?
I am getting along extremely well with them. I had never experienced such teamwork. They are all committed, hard-working and open-minded. Their support has also been very encouraging.  I feel that my life is finally falling into place.
Instead let's talk about your personal tastes, what are your private passions?
I have always been interested in make-up and costumes. I love dark photography and gothic culture. Having said this, my greatest passion still remains that of being a singer-songwriter. It is a great way of expressing my feelings to the extent I want to, without harming anyone or anything.
Sean, what are the future project for Weeping Silence?
The future projects are definately composing a new album, that we hope will see the light of day in 2014. Between then and now, we will also be playing as many concerts and festivals as we can! All this should keep us busy!
So, Sean & Diane, we're at the end of the interview, please greet freely our user on Femme Metal Webzine and speak you soon!
We would like to thank the fans, Femme Metal Webzine and its readers who have always been behind the band giving us much support. We will be hitting the stage in 2013 and maybe we'll get the opportunity to meet some of you. Until then, visit our FB page, see what's brewing, and hit the like button: www.facebook.com/weepingsilence
The new album and earlier releases are available from the band's e-store on the website www.weepingsilence.com . Thank you for the support!Thank you very much Femme Metal readers, fans of female-fronted metal and metalheads in general all over the world! Keep it metal and hope to see you around someday! Thanks Miriam for this interview – Cheers to all!! Sean & Diane
Latest Multimedia
Links

Interview by Roberta Ilaria Rossi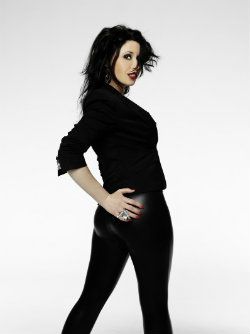 We've got to know them thanks to their debut album "Divanity". Now the Swedish band The Murder of My Sweet comes back with a new record, "Bye Bye Lullaby", released via AFM Records. To introduce better this new effort, the lead singer Angelica spoke with us and she explained with details something concerning this new record and her own work inside the band.
Hi Angelica and welcome to Femme Metal. Let's begin this chat talking about the band you sing in: it's the gothic metal band from Sweden called The Murder of My Sweet, which has been founded in 2007. Would you like to tell us something about your biography?
Hi guys! Yes, it's true that we started out in 2007. I got a phone call from drummer Daniel Flores that September and he asked me to come by his studio and listen to a couple of songs. I instantly fell in love with the project, and about two years later we released our first single shortly followed by our debut album "Divanity". We spent 2010 and 2011 playing festivals and venues and combined that with writing and composing for our second album "Bye, Bye Lullaby", which we recently released!
The band's name refers to a noir movie of the '40s called "Murder, my sweet" by Edward Dmytryk. How did happen the choice for the band's name? Are you a fan of noir movies?
Yes…. When Daniel and I started to work together and got to know each other better we soon realized we had a common interest in movies and movie scores. One of our passions is the art form 'film noir', so we wanted to include that element in our music and our appearances.
You're currently promoting your second record, "Bye Bye Lullaby", that has been released two weeks ago. What could you share with us about this latest album, starting f.e. from the original title of the album?
Well, it was hard at first… I had to struggle to get back into writing mode and to feel inspired 'cause we'd been really busy in the intervening years. The time before and after the release of our debut album was so intense and we wrote so many songs, both for our own band and for other bands and projects, that I felt I had nothing more to write about. It's really silly but I guess I was slightly burnt out? "Bye Bye Lullaby" sort of represents my way back; finding inspiration and joy again! We came up with an album that is a bit more contemporary but darker and in my opinion, heavier at the same time.
This is your second record. Your debut album, "Divanity", came out in 2010 and it has got a good success. If you were to describe this album with your own words, which adjectives would you like to use?
Aware, heavy, contemporary and dark, with an artistic twist in the last three songs.
Your sound style is described as "cinematic rock". Could you provide some more information?
I think the "Cinematic" rock description evolved from the fact that when we compose the symphonic parts of the songs, we do it in the same way that they do it in movies so that every song on a given album could also be part of a movie. The fans have picked this up too and there are a lot of fan made videos on youtube, where our songs are featured with video games and TV series…
Your label allowed us to take a listen to the album. From the premises offered by the card presentation, it seemed that this album had many innovations, which, unfortunately, I have not seen since the first listening. Actually, the sound seems a normal gothic metal sound combined with a touch of symphonic metal, instead of being "cinematic rock". What did cause the choice of adding electronic effects into your sound?
If you have been to the movies lately and seen, for instance "Tron; Legacy" or "Inception", there are a lot of electronic sounds and effects going on. We got hugely inspired by that. Going to the movies is a big part of our research for writing new songs, so I would say we still do Cinematic rock. The art form is evolving though and so are we…
As I've seen in some other bands, you've put some little orchestral arrangements in your sound. Will we ever see a third chapter of your discography that will star a real orchestra, like many bands like Epica or Nightwish did in their career?
It would be a dream come true to record and perform with a real orchestra, but sadly that sounds really expensive. Considering the situation in the music industry today, I don't see that for us. But you never know!
There are some great guests in this record: in fact we could notice the presence of Jesper Strömblad (In Flames), Peter Wichers (Soilwork) and Fredrik Åkesson (Opeth). This last guest really made me curious. How did you feel like working with these people and, especially, with Fredrik?
It can be a really mind blowing journey, or a completely flat feeling, inviting other musicians into your creative sphere but this time it definitely was the former. These guys are 3 very talented and experienced musicians, all, top of the line. You might say I was a bit star struck!
Will we ever see a bizarre duet between Opeth and The Murder of My Sweet?
Wouldn't that be sweet? Again, you never know…
Originally, there were 30 tracks composed for this new album, but they were reduced to 13. Was it hard to choose the 13 tracks that would have create your second album?
It is always hard to kill your own 'darlings, but it has to be done. Eventually, when you listen to all the songs together you soon, naturally hear which match together and which don't.
What happened to the remaining tracks? Do you think that you will use some of them in one of your future work, perhaps as bonus tracks?
Well, we have a great plan for our next album that will take off from right where we ended "Bye, Bye Lullaby", so keep your eyes posted. We intentionally composed the last three songs, "Waiting for the 27th", "Black September" and "Phantom Pain", as a mini saga that will bloom into full grace on the next record…
We can find a bit of everything in this record. There's a ballad ("Meant to Last Forever"), groove songs like "I Dare You" and so much more. What could you tell us about the song-writing and about the music process? How did you create these songs?
Either Daniel comes up with a groove or an idea for a chorus (and we start working from that perspective), or I come up with a story or an interesting sentence and we get off from that. And of course, as I've already said, we spend a lot of time doing research by going to the movies, etc…
To better promote this album, you have also shoot ​​the video for the single "Unbreakable", which will be out soon. Can you please reveal us something about it?
We actually shot the video in an abandoned rail tunnel and that put a really magical atmosphere on the set. It was freezing cold in there and we shot for about two days, which gave me a really bad cold afterwards, but I would do it again and again because it was so much fun. You can watch it here.

How are you living this great music experience? Do you have any expectation for the future?
I have great hopes and dreams for the future although the music industry is going through some rough times. I will try and stay floating and hope that our fans will continue supporting and sharing our web sites to everyone they know. The power of the fans is not to be underestimated!
Do you have several different projects on the go? You mentioned a lot of writing…
No, at the moment we all focus on The Murder of My Sweet and our latest release; and then, it's time to start composing the next album, so we're all concentrating on this!
This was my last question. Thanks for your time, Angelica. Feel free to share something with our readers and your fans!
Thank you for following us and reading this interview. You know we love you all and cherish the support and feedback you give us. Help us get our music out there and visit us at www.themurderofmysweet.com…. The sweetest rock and kisses!!
Links
MySpace * ReverbNation * Facebook * Twitter * Site
Latest Multimedia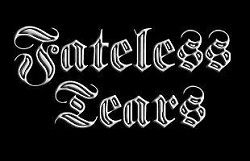 Interview by Erwin Van Dijk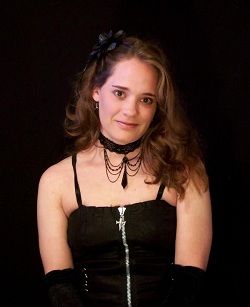 Fateless Tears is not completely unknown to Femme Metal readers. They were featured on the "Ferocity & Femininity" compilation and there is an interview of their album "My Doom Box"
For starters: What is the idea behind the name Fateless Tears and, speaking of names, what is your full name? Just 'S' is so impersonal.
The origins of the name Fateless Tears reside in one of Richard's dreams. In the dream, he saw a little girl sitting on the steps to a destroyed home. She was crying and her eyes conveyed a sense of loss for a life swept away by powers beyond her control. The destiny that she had believed would be hers had been swept away and it was for the loss of knowing her life path that she wept. This dream remains a driving vision for the band. As to my name, many people hold the misconception that Lee is my last name; however, Lee is my middle name. I have long gone by S. Lee (pronounced 'Eslee') in my public life. Few people remember or call me by my Christian name save for those I have known all my life. S. Lee is merely a personal preference rather than something intended to be impersonal.
To what kind of music do you listen to yourself? And who are your favourite bands and musicians?
Richard and I often listen to many different genres of metal for which many of the bands have female vocalists or musicians. I very much enjoy bands like Lacuna Coil, Dream Theater, Disturbed, Temujin, After Forever, Tool, System of a Down, and Within Temptation. Richard is into heavier artists like Arch Enemy, In Flames, In This Moment, Mercenary, Epica, Tristania, and Sirenia. Paul listens to more power and progressive metal like Pagan's Mind, Evergrey, Circus Maximus, To-Mera, Autumn, and Ayreon. Richard and Paul also share a fondness for instrumental metal artists like Vinnie Moore, Liquid Tension Expiriment, Rusty Cooley, and Jennifer Batten. In general, we all enjoy orchestra and symphonic music.
You work together with Richard. Who is he and what is his part in Fateless Tears?
Richard and my relationship is more than a musical partnership. We have been married for nearly twelve years. Richard composes all of the music for Fateless Tears and plays nearly all of the instruments. In addition, Richard is the primary recording, mixing, and mastering engineer. Richard supplies all of the male vocals, both clean and death. I contribute the lyrics, vocal melodies, and all female vocals. Paul Evans shares guitar solos with Richard as well as serves as a secondary recording, mixing, and mastering engineer. Rather than continue as a guest artist and production consultant, Paul Evans will be joining us as a full member of Fateless Tears on the next album.
Where do you get the inspiration for your music and lyrics?
The inspiration for the music and lyrics for Fateless Tears come from a variety of places, some personal and some originating in the constant media barrage of the inhumanity of contemporary life. Both of us tap into emotionally laden memories of our lives as well as the stories of others that touch us in a transformative way. We attempt to strike a balance, both musically and lyrically, between the remaining sands of hope and the waves of despair that attempt to wash all trace of humanity from modern existence. The song writing process begins with the composition of the music. Oftentimes, the lyrics come to me as Richard is composing the music as we go about our daily lives.
And what would you describe as a typical Fateless Tears song?
The typical Fateless Tears song is probably like "Cages'"on "My Doom Box". Musically, our typical song tends to incorporate soft, heavy, and progressive textures. We often include tempo, meter, and key changes as well as interludes wherein we mix up the instrumentation. Vocally, we incorporate a beauty and the beast element that often suits my tendency to write lyrics around evocative narrative themes. Our song writing strives to allow listeners to sample a wide sonic palate and experience a broad sound-scape.
Metal in the USA seems to exist in an entirely different universe than Europe and the rest of the world. There are good bands from the USA, like Walls of Jericho or Kamelot to name two very different bands with a lot of fans in Europe but it is clear that people in the USA have different ideas about Metal. To quote Melissa Ferlaak (ex Visions of Atlantis): " The US (for Mexico, South America and Canada are more in line with European tastes) is interested in US metal, mainly metal core and nu metal. Radio metal. Europe and the other parts of the Americas are more interested in symphonic, black, interesting metal and music. In the other countries, you actually get a large audience for metal shows, but when European bands come to the US, they get a very small audience in comparison. But we are trying to change that!" Do you agree? And do you have any idea why there are so many differences between your country and the rest of the world?
The quote, in general, seems accurate. However, I believe that the distinction goes beyond the national or continental boundaries. Unless the metal band is very well known with an extensive existing fan base, I believe that filling venues is difficult anywhere in the US regardless of whether the artists are from the US or Europe.
Do you have any projects and/or bands beside Fateless Tears?
I do not have any other projects or bands; however, I have done a few guest vocals and backing tracks on occasion. Richard is involved in two other projects/bands. Richard has released several albums with RJB Project and Sandstone Ridge. Paul has his solo project released under the title Paul Evans.
Your latest album is "My Doom Box" what are the differences between this album and your older work?
This album feels a bit heavier and more progressive. In addition, "My Doom Box" includes our two longest epics. This album follows its own narrative focusing on a young girl trapped in a cycle of abuse. Moreover, this is the first time that we have collaborated with individuals other than band members on the artwork.
Can you tell us what the songs of this album are about?
"Cages" is a song about the repetition of a family pattern of abandonment. The original captor is the parent who turned her back on her child and the original captive is that child left adrift in an uncertain world. Years later, the roles become reversed as the mother from her deathbed seeks reconciliation and the child rejects the mother in turn. In the end, the mother becomes the captive to her own actions and the child the captor of her unrequited attention. "Cages" represents the repetition of the cycle of neglect come full circle. "Mercury Dreams" is a song about a young person caught in inner turmoil and tempted by escapism to the brink of oblivion. Her world is shattered and she seeks a way to form a new reality even at the risk of her sanity. On the knife-edge in the choice of life and death, she is uncertain which path she has selected. Only upon her waking or unending dreaming will she know which is actuality. In "My Endarkened Self" the girl is weighing the path of letting go of the soul bond to her corporal body as an abuser takes her for his own. Everything she encounters in her life appears to her to be a sign that an end is coming, either of her own choosing or at the hands of those who should shelter her from the evil of the world. She believes that she can either end the life she has known or end up a warped shadow of her potential self, a mere reflection of the torture she has endured. "Mind Box" is the narrative of ongoing abuse wherein the girl can find no way out other than to allow part of her mind to slip away into repression. The knowledge of how her innocence was striped from her returns in fleeting glimpses. Those resurfacing memories threaten the fragile shell of normalcy that she has painstakingly built to hide the truth from both herself and the outside world. As the truth becomes too vivid to discount, she must abandon her protections and all hope. "Since Nascence" is a musical suite encompassing the history of a family bound together by the ties of dark, unspoken secrets. Each song tells the story from a different perspective, in either words or instrumental passages. "Daughter of Silence" is the story from the perspective of a younger daughter being abused by her father as she remains in harm's way. "Daughter of Denial" is the story from the perspective of an older daughter caught in a twisted web of perverted sibling rivalry who denies the truth of her own abuse and strives to break away at the expense of her more vulnerable sibling still in harm's way. "Mother of Deception" is the story from the perspective of a self-centred mother who does the unthinkable by turning a blind eye when she knows full well that her husband has made his own flesh and blood his brides in all but name. "Father of Condemnation" is the story of retribution against the father as his own transgressions of the flesh are made manifest and the depths of his evil are revealed. "Mesmerized" is the awakening of the older daughter to the repetition of her mother's neglect in her own inaction toward her sister. She realizes that she knew what was happening to the child, a younger image of her once helpless self, because a repetition of her own unspeakable past was unfolding before her eyes. The spell of normalcy that held her enthralled snaps in the wake of tragedy. "Annwyn" is a lament of the older sister to the silent beauty that she let pass from the bounds of the world of what is known for fear of her own shame being unmasked.
The track "Mesmerized" was included on the "Ferocity & Femininity" album. Why was this song chosen for the album?
We selected "Mesmerized" for the compilation for a very simple reason: it was the most complete track for "My Doom Box" at the time the opportunity arose. We also knew that we wanted it to be one of the singles for the upcoming album release.
Fateless Tears is basically a studio project. Have you ever considered doing live gigs? Personally I think (and a lot of musicians will agree) doing live shows will only let you grow as musician. And there is a lot you can learn from the interaction with the fans.
Richard spent many years playing live gigs in other bands. While we would dearly love to perform live, that option is not an availability for us at present. I have several chronic health conditions that prevent us from travelling or touring. In addition, Richard and I both have outside careers that keep us place bound. Unfortunately, there is little or no live music scene in our genre where we presently reside. In addition, Paul lives and works in a different part of the country and we are separated by several states and a time zone.
What are your plans with Fateless Tears for the future?
We intend to keep writing, singing, and producing thought provoking music to share with listeners. With the inclusion of Paul, we feel that the future horizons of Fateless Tears will continue to broaden. We will start the composition and writing process for the next Fateless Tears album after the start of the new year. So far, we have all enjoyed the journey and intend to continue in a similar vein.
And the last question: is there anything the reader should know that I haven't asked?.
I am very fond of reading, particularly fantasy and science fiction novels. I enjoy writing poetry and short stories in addition to lyrics. I am a bit more introverted than my better half. We both spend a great deal of time with our pets of which we are very fond. Richard enjoys strategic games, listening to music, and reading. We both enjoy creating graphic arts as attested by our album art. Living in the Southwestern United States, we are surrounded by the indigenous and regional cultures that we find fascinating.
Links
MySpace * ReverbNation * Facebook * Twitter * Site
Interview by NocturnalConcerto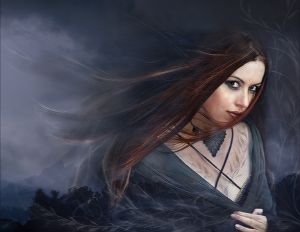 From the South of Germany comes the dark fantasy folk act Elane that present a challenging project called "Arcane", challenging because wants to merge literature and music with a hint of mysticism and ethereal vibes. See what the singer Joran and keyboardist Nico have to tell to us.
Hi Joran, thanks so much for accept the interview. First of all thanks so much! How are you?

Joran: Hi Miriam, thank you for your interest! I am fine, thank you.

Can you introduce the band with a little of history of it? Joran: Elane's members are Joran (Me) – vocals and flutes, Skaldir – Guitar, Nico – Keyboards, and Simon – Violin, Viola and Cello. Our sound is often called mystic folk. Well, the idea behind Elane was to start a soloproject, but soon the other musicians, Skaldir, Nico and Simon joined the band with their musical influences and ideas. The main mind was to create fantasy music… something that is very rare today.
Your latest album is called "Arcane" and it's based on the works of a Germany writer named Kai Meyer. First of all how it born this decision and who's Kai Meyer?

Nico:
Kai Meyer is a famous contemporary author of fantasy and historical novels in Germany. His books were also translated into many foreign languages, e.g. English, of course. I knew Kai's works before we personally met. And this was indeed a coincidence. I recognized Kai in the crowd during one Elane concert, and from that day the idea of "Arcane" grew.
Also why call the album "Arcane"? Does it to you have a particular meaning?
what's represent the cover album? There's this woman in the fog… Joran:
Yes, the cover artwork tells us that we can always expect something really mystical in nature and our environment. As written in "Loreley" you find something arcane behind the things, thus you'll find it in music as well. The lightsparks floating out from the hand lantern also symbolize the magic.

Did, during the composing of the lyrics, you have consult Mr. Meyer himself? And what Kai thinks about the album? Nico:
Kai was a perfect consultant. First of all he wanted "Arcane" to be a pure Elane album, not a soundtrack nor an audiobook-like story collection. And so he said: "Whatever you want
" Arcane"
to be – it is your decision". But, of course, we always asked for Kai's advice about the music and the lyrics. And he often gave the right little adjustments or redirections. Working together with Kai is simply fantastic. He gives you so much respect for your own work.
Doing a simple research I've discovered that Kai Meyer has already published 50 books, from which of these stories/novels you have taken more inspiration and why? Joran: I chose "Loreley" and "Die Sturmkönige" ("The Storm Kings") for two reasons. Firstly, I liked the settings of both books, because I always wanted to write something with oriental and medieval influences. And also because Kai signed a copy of "Loreley" for me with the words: "For Joran, who understands a lot of magical singin". Nico: For me his Books around the turn of the century till the 1920s are of great attraction. So I chose "Das Zweite Gesicht" ("The Second Face") for my songs "Masken" and "Goddess of the Night". It is the story of Jula Mondschein, an early film diva of high society Berlin of the 1920s. After her death her sister Chiara comes to her funeral and gets into a maelstrom of intrigues and mysteries herself. Then I contributed lyrics to Skaldir's song "Heart of the Desert", dealing with Kai's novel "Göttin der Wüste" ("Desert Goddess"), a magical book settled in former German colony of today's Namibia around 1900. Also I contributed "Magdalena" (based upon "Herrin der Lüge" ["Mistress of Lies"]), which is a song about the girl Saga. She was exploited to lead a crusade of virgins into the promised land under the name of "The Magdalena".
In the site in the banner appear in order, the following words : Mystic, fantasy and folk. Do you think that represent a sort of a band's anthem? Can you explain, you point of view, of this words for you, Joran?
Joran: It's almost impossible to describe a musical artworks style within just 3 words. It's like the smell of a flower, you have to try it yourself to know what it's like. But it is a small try to give just an idea or direction for people who don't like us yet. Let's doing a step back, what you can tell about the previous album "The Silver Falls"? Can you share with us some memories about the recording, writing process of it? For this album what was your source of inspiration? Nico: For us "The Silver Falls" was a break-out. The first 2 albums were pretty folky music, with mostly acoustic instruments with wide soundscapes and a fragile sense for melodies and instrumentation. But after the unexpectedly huge success of "Lore of Nén" we simply did not want to copy ourselves. First of all we wanted to give it a little try to do something different. And that is, what "The Silver Falls" was about. We used more distorted electric guitars than ever, had a studio drummer to make it sound a rock album with some mystic folk touches, but also some electronic sounds. And it was good to make your mind free for something different.

According to your site you are still signed on Curzweyhl label (and any news on the label site is present about "Arcane", so I presume that you're self produced) but I've noticed if I'm not wrong that "Arcane" is self produced, how's it hard to stay alive in the music business? How you plan the band activity? And why this choice? Never thought to sign with a suitable label? Nico: We always produced our albums ourselves. Skaldir is a brilliant sound engineer (Simon, too, by the way), so why enter another one's studio? And it was always important for us to decide about the music, lyrics, cover artworks and our future route ourselves. It is almost impossible to negotiate a record deal with a major label that allows you so much freedom of art. Regarding the music business it is indeed not easy to make the right decisions nowadays. It's not a secret that Elane's music is luckily able to refinance itself. But if we would not do everything by ourselves, this might look different. So, you see, there are no huge benefits for us, the composers and musicians. If you expect to make benefit with music, then stop doing what you like and start doing what the masses like. This is why we are happy about things being the way they are.

What are the next Elane projects? Joran: We are already writing songs for a second Kai Meyer-inspired album, because we had sooo many ideas. And for the future, we plan to continue doing what we love, without losing our roots.

So now I ask you this question, mainly my webzine promote metal bands, so really distant from your music genre but in some ways close in matter of ideas. If you should advice 5 celtic/ambient/folk album to a beginner, in your opinion what they are? Joran: Yes, Metal and Folk are somehow similar, they wear just another "robe" (I use to say). Well I like Loreena McKennitt, some albums of Clannad, and also some unknown Irish folk bands. Nico: I would advise the music of Dead Can Dance, Brendan Perry, ROME. I very much like Skyclad or recently I listen to Corde Oblique. But I don't prefer to think too much in genres. You should simply listen to good music, never mind about the instruments it's played with. Well, Joran, thanks so much for this interview hope you like it!! Love, Miriam x Joran: WE have to thank you, dear Miriam, for this interesting interview! Best wishes for you and your webzine.

Photo Credit
Photos by R.Hartmann/Glenvore Art
Logo by Glenvore Art
Links
MySpace * ReverbNation * Facebook * Twitter * Site
6 color styles available:

Style switcher only on this demo version. Theme styles can be changed from Options page.