Browsing articles tagged with " cover"
Live Report and Photo by Vinnie Johnson
Edge of Paradise, heavy metal band from California stormed through Seattle WA this past Saturday, April 27th and they marked their presence. I've discovered Edge of Paradise a few months ago when they released their single, "Break Away". I was curious to find out weather they are just another female fronted act or a band to watch, and they are definitely the latter. With solid and refreshing material and phenomenal musicianship, Edge of Paradise is no band to take lightly. Continue reading »
Label : Southern Records
Review by Davide Torresan
Chelsea Wolfe is an American singer-songwriter and eponymous band from California. She released two albums: "The Grime and the Glow" in 2010 and "Apokalypsis" in 2011. Recently it came out a collection of acoustic songs: "Unknown Rooms". It is not easy to identify the genre that this girl proposes, but she suggests us the term "specific brand of drone-metal-art-folk". "Prayer for the Unborn" is a sort of quirk, experiment. Indeed Chelsea reproposes with her own style five songs of the English anarcho-punk band Rudimentary Peni. The change is literally radical since these songs have nothing to do with punk. They have a rock soul closer to alternative rock. Guitars are often used with fingerpicking. There are parts more quiet and others a little bit faster. Each song in the album is similar to the next one, and they show us a good singer. Chelsea's voice is really hypnotic and soothing. Continue reading »
Interview by Luisa Mercier
After listening to her third album "We Become Ourselves", I was truly  entranced by Rebekka and it is with great pleasure that I got the chance to interview her.
Hi Rebekka, I really adore your latest record, one of my most listened albums of 2012. Since most of our readers are not familair with you or your music, would you like to introduce yourself?
Thank You- I´m glad you like it! I am a Norwegian musician living in Stockholm, Sweden. I make music for films, theatre and modern ballet, and tour with my own records all over Europe. I´ve released four studio albums, two solo albums.
In comparison to their previous records, maybe this is more minimal as far as music is concerned? Was that a conscious choice? Continue reading »
Label : Metalism Records
Review by Vard Aman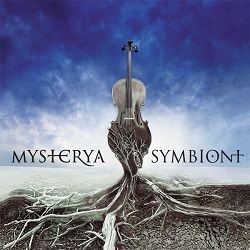 This was one of the most anticipated releases in a year full of highly anticipated releases, and Mysterya (from Kiev, Ukraine) did not disappoint one little bit. Actually, it was even better than I was expecting – I always knew this band was good and would release a good album, but I wasn't expecting it to be quite this good. The time and the effort that went into it has certainly paid off!
Mysterya play catchy and melodic Symphonic Metal, not too unlike "The Silent Force" era Within Temptation but with a heavier overall feel and with a different vocal style. Mysterya's vocals are quite unique – there can be no mistaking Irina Vasilenko (aka Anyri) for any other vocalist, nor is there anyone I can think of to even compare her to (OK, maybe a little bit to Adele Ri, the new singer of Semargl – and they kind of look similar too…). Continue reading »
Label : Napalm Records
Review by Davide Torresan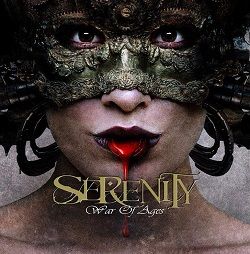 With this "War of Ages" Serenity reaches the goal of the 4th album. Time really flies since it seems like yesterday when I listened to their debut album "Words Untold & Dreams Unlived". I was really blown away at the first listening and so even now. With a very attractive artwork, result of the creative genius of Seth Siro Anton, I was surprised by the freshness of the sound though it was the first work for the band. The following "Fallen Sanctuary" was the one that made me fall in love with them: catchy melodies, little hints of growl, epic guitars and choruses that remained in your head at the first listening. "Death & Legacy" was the album that made them famous worldwide thanks to the important collaborations with some of the most renowned female metal singers in the world. Besides the Serenity's concert at the ProgPower USA Festival in 2012 was a great success for them and for the American fans. Continue reading »
6 color styles available:

Style switcher only on this demo version. Theme styles can be changed from Options page.