Browsing articles tagged with " dan"
Interview by Ary R. and Miriam C.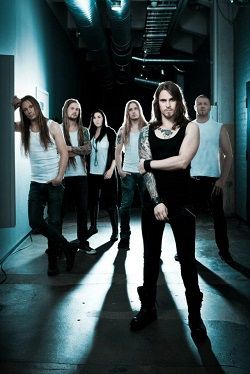 MyGRAIN is a melodic-death band from Finland. In these recent years, this 6-piece esemble gained more celebrity thanks to a few tours in Japan, Asia and especially Europe. After a long delay, the guys were able to release their 4th album via Spinefarm Records and in this exclusive interview, the singer Tuomas and the keyboard player Eve give us a few more details about the new record!
Hi Tuomas, hi Eve. Welcome to Femme Metal! First of all, I'd like to tell you that it's a great pleasure to have you here today! How are you doing there in Finland? 
Eve: Nice to have a chat with you as well! The leaves are falling to the ground here in Finland and the autumn seems to evoke a serious creativity boost… So we're working with the new songs already!
Tuomas: Hi there and thanks for having us! We're living exciting times as we're at the moment starting the Finnish shows with the new album "Planetary Breathing". And at the same time we've already made arrangements for yet newer stuff!
Interview by Si Smith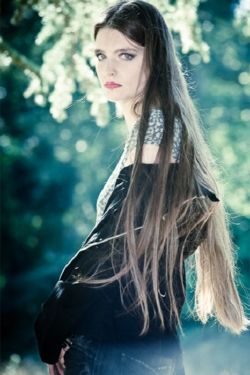 And here we are having a nice chat, this time, with Kat Ward about the second platter of the UK Progressive Gothic masters hAND. Let's hear what the singer she has to tell us…
If you don't mind, let us take a walk back in time. You describe your current musical incarnation loosely as "Prog goth", but originally you were a rocky trance duo? How did that work?! And where did you find Cris? (FYI Cris has now left the band and Dan Thomas is now our new drummer).
We started off with a piano, a guitar and a drum machine, the very early work of hAND is quite industrial sounding and very different to our current sound. We recorded one EP before we decided that adding a live drummer to the mix would really add impact and presence, especially on the live front. We advertised for a drummer on our local music forum, Cris turned up for an audition and we just hit it off straight away.
So moving on a little we find the band releasing 2 EPs, the second of which appears to have gained you some sponsorship and reputation in the industry. How was the feeling in the band at this time? Did you see something good coming, or were you just playing things "by ear"?
The second EP was really just a chance to see how we sounded as a three piece, it was also the first time we went into a studio to record so it was a nice experience all round. We sent it out to a few people for critique and overall response was very positive. At this point we just wanted to get some live experience, write some new songs and look into releasing a third EP. We were enjoying being a band more than anything else.
In 2007 you took part in the AKG Unsigned Heroes competition and won through to the top 20; eventually you signed to Copro Records. How was the band evolving at this time? Were you still reworking your original material, or constantly writing new stuff?
We're always writing new songs! When we signed to Copro it was a little bit of a wakeup call, I think we all took a step back and thought "ok let's start taking this a bit more seriously and see what we can do". The first album consists of most of our original material; there are songs on there that are from back when hAND was a duo.

And so the inevitable debut album loomed large on the horizon!! "Deadroom Journal" (July 2008) seems to have been received well in the press, with Metal Hammer describing it as "surprisingly inventive", and Kerrang comparing your lyrical world to Amy Lee but your musical approach as "reminiscent of Tori Amos-style experimentalism". Great praise indeed from two of the UK's most popular music magazines! How did you as a band view your debut album? Did it end up as you had hoped?
The whole experience of recording "Deadroom Journal" and hearing the final version was one of the best times of my life so far, I'm pretty sure that goes for the guys as well. It came out far beyond expectation, and we are all really proud of that record. Sure we listen back to it now and think we should've done this differently or that could be better, but it's still a great sounding album. It was really nice to hear all the songs we'd been working on and playing for a couple of years brought to life and done justice.

"Manuscript" and "Clannad Mass" were the only two tracks to make it to your debut album from your earlier releases. What was it about these two pieces that you felt was particularly worthy of a place on the album?

"Clannad" was always a favourite with the band and our fans, so we felt that it had to be on our debut album, everyone loved that song. We really wanted to represent the piano more and we had some interesting ideas for an album version of "Manuscript", so that's why it ended up as the first track.
Much gigging and promoting of the new album followed, but at the beginning of 2010 your UK tour dates were cancelled. Two cancelled tours in 12 months? That must have been a real downer for the band. What was the problem with the management? And how do you "bounce back" from something like that?
At that time we didn't have any management, we were doing everything ourselves. We were approached by an events company who we had played for before and they were really enthusiastic about getting us on this UK tour with a few other bands. Unfortunately the company disbanded and closed its doors before the tour got off the ground. We understood their reasons but it was a disappointment none the less. Before that we had been asked to support Ayin Aleph on a burlesque UK tour, this time the tour manager pulled out and we only ended up playing one gig with the band that we had arranged. After the second tour fell through we decided to focus solely on our second album, and not even think about the live side of things for a while. We lived in the practice studio, perfecting the songs and pre recording all the guitar/bass and piano.
It must have been a real buzz to join up with Femme Metal Records, as committed as they are to supporting and promoting their acts. Has it made a difference to the bands outlook and approach at all?
Now that we have a label and management team behind us that are actively promoting and getting our music and name heard; it's given us a definite boost as a band. We feel like we have a clear direction and always something to work towards. It also helps when dealing with others in the industry as they tend to see you as a serious act and not a "bedroom band" so to speak.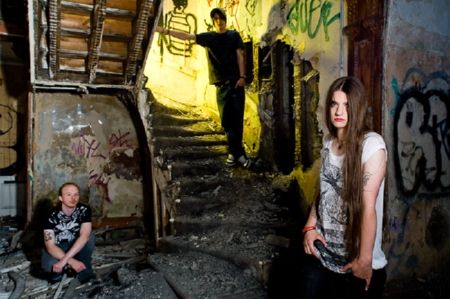 Towards the end of last year you were asked to guest on Isor's new album on the cover of "I've Got the Power". That must have been exciting! Did it tempt you to progress in an even heavier direction? Or are you happy with the band's "heaviness" as it is now?!
It was a last minute and spontaneous thing but I was very happy to do it. It was a nice feeling to be asked as Nick (drummer for Isor) has worked with lots of artists but chose me to guest on his album. In terms of heaviness, I would say we are writing "heavier" sections for some of the brand new material, but for us it's about a piece as a whole and we love contrast and unpredictability. I don't think we'll progress much more into the heavy side of things, but you never know.
The first thing you revealed with regards to the new album was the cover, which you posted up on your various sites. Could you explain its significance to us?
The whole album artwork was loosely based around a vinyl by Toyah called "The Blue Meaning". We all really liked the front cover and wanted to create something along the lines of that. We invested a lot of time and energy in a photo shoot for the artwork and let Gustavo run with it, we wanted photos to play a big part of it. He came up with about 4 different covers which were very hard to choose between, in the end we picked the one we did because it was a little bit darker and had a bit more mystery to it than the others.

It appears from the "Recording Breathing" video series that you released that you had a great time in the recording process of the new album!! What would you say is the key to successfully getting through this process alive and well at the other end (and with a great product!)?
Preparation before you even get to the studio is a major factor. The more practiced you are with the material the easier it is to record and it's going to make the process more relaxed and fun. You want to triple check every piece of gear and take spares if you can, something will go wrong!!! Other than that, discipline in yourself. Recording an album is a great experience and personally I want the finished result to be the best that it can be, if that means detoxing on caffeine, dairy, alcohol and the occasional smoke to make sure my voice is ready, then that's what I'll do.
The album starts with a deceptively simple song, after which we get "The Pier", a six minute journey through mellow parts, a really fast interlude and finally almost shouted/spoken vocals over riffing towards the end. With all that variety, how on earth do you decide upon the final structure of a song? Do you all have similar ideas as to where a song should be going, or do you all have conflicting influences and preferences that somehow create a coherent whole?
Sometimes we have a rough plan for a certain type of song and work round that, others we just go with the flow. We generally tend to write songs with the music first, and most of it comes from us having a jam until one of us plays something we all really like, and that's our starting point. I write all the lyrics completely separately from the band and match them up with whichever song I feel they suit the best, the vocal melodies are always the last thing to be worked on. All of us have very different influences and taste in music but we're happy to include bits from everyone's pool of experience, it's what makes our music so varied.
Being only a three-piece, the vocals are quite prominent in the mix and some of the backing is quite minimal in places. Do you feel that the band is limited at all because of this? Have you ever thought of having additional members?
I definitely don't see it as a limitation and it helps in writing by pushing us to think of more interesting ideas. We did experiment on this album with the track "Re-animation" (and are continuing to do so); it features some synth from Tom Johnstone – which works quite well! We're always trying to think of new elements and have discussed having a second guitarist from time to time; we usually come to the same conclusion that we feel it would make our sound more "mainstream" and lose some of the quirky edge it has now.

The album comes out on the 2nd May (It's was changed to June 6th) in the UK. Judging by the reviews you have received so far, how do you anticipate the album being received?
I hope the overall reception will be very positive, based on the reviews and comments so far it's heading that way. I think most reviewers will be able to appreciate the musicianship and intricacy of the music even if it's not a style that they would normally listen to. A big "thumbs up" from the UK prog scene would be very nice too!
You have played in the past alongside bands such as Delain, Octavia Sperati & Lahannya. Will you be (hopefully) touring the UK promoting this album? Any festivals planned?
Unfortunately not long before "Breathing" was released our drummer Cris decided to leave the band due to having other commitments; this has meant that any dates or plans for a launch party have had to take a backseat to finding a new drummer. Fortunately we have very recently recruited Dan Thomas to be our new drummer and are looking to get back on stage and playing shows as soon as we can.
Well we look forward to hearing more from the hAND camp in the future, but until then thank you so much for talking with us, we at Femme metal webzine wish you all the best with the album release!!
Cheers and thanks for the interview!
Links
MySpace * ReverbNation * Facebook * Twitter * Site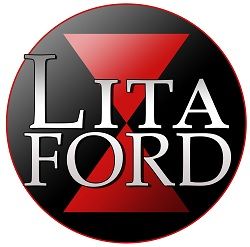 Interview by Tony Cannella
Lita Ford has built up an impressive body of work throughout her career which began almost 40 years ago with the seminal all female band The Runaways. With her latest album "Living Like a Runaway" she just may have recorded the finest work of her career. If it is not her best, it is certainly her most personal and aggressive. We recently caught up with Lita prior to her sound check on the Def Leppard/Poison tour – which she is opening. Here is what she had to say…
The new album, "Living Like a Runaway" is amazing. It's like a classic Lita album. How would you describe it to anyone who hasn't heard it yet?
You're definitely right, it is a classic Lita album, thank god for that. It is aggressive, it is emotional. It has some great guitar riffs on it; I love the dueling guitars, the harmony guitar parts. The lyrics are insane, they're so good, I don't want to blow smoke up my own ass but it is a killer album, probably the best one I've done yet.
I agree. I think this one of the best albums of the year so far and I think these are some of the best lyrics you've ever written.
Awesome. Awesome. Thank you. Yes, I really think so too. You know we really had God watching over us. I'm not religious but we really did have god watching over us on this record. Everything came together in the most mysterious way. It was almost like it was handed to us – the songs, the lyrics, the title, the guitar riffs, the arrangements – everything came together in such an incredible way. We really focused very hard on this record – when I say we, I mean me and Gary Hoey – we really focused on this record and we never lost focus until after the album artwork was done, we kept focus right through until the artwork was finished. We wanted to tie the artwork into the album and the emotion behind the album. I didn't wanted to put some polished, sexy, beautiful album cover on this record because the album tells a story of a journey, a journey through life and we wanted to give that impression with the railroad tracks. The people who decide to download the album, it's kind of a drag because the packaging is amazing, it has all the lyrics in it, it has some beautiful photographs, even my own handwriting where I actually wrote the lyrics and then scribbled them out. We took the lyrics from the recording sessions and we used them in the album artwork – it's pretty cool – it really is my handwriting those are the actual lyrics from when we were writing the album.
How did you choose Gary Hoey as producer and what did you like about working with him?
Well, the one thing I liked about Gary is he's a guitar player and when he first called me and offered me his studio, the fact that he is a guitar player came to mind. I knew he would be able to relate to me on that level, whereas a lot of the other record producers I've used in the past aren't guitar players. They might be able to strum a few chords, but that's the extent of it, I mean Gary Hoey's a monster on guitar and I thought "Wow, how cool would that be ?". He also has an incredible voice so he can help with background vocals; he sang lead on "Luv 2 Hate U", the male voice is Gary (on that song). I just love his voice. He's just incredible behind the equipment – pro tools. It's his studio, he knows how to run it, and he put his all into this record, this is his record, it's his baby. I just respect him so much as a producer, a guitar player and as an artist. We're approximately the same age and we've both been through a lot in our lives and I think we were able to relate to each other's feelings and we were able to take those feelings and incorporate them into this record.
Getting back to the lyrics. They are more personal than you've done in the past, was it difficult to open up as much as you did or was it cathartic?
It was absolutely therapeutic for me to be able to just sing my heart out, literally. I think it is also something lyrically that can be applied to anybody; I'm sure a lot of people have gone through hell in their lives, whether it's coming home from work, having a bad day and hating your boss or something so simple as homework – or your teachers at school. I had a chat with a girl on Facebook – maybe 14 or 15 years old – and she told me she was in school and she was listening to my CD and the teachers had told her to turn off that devil music – and she said "bite me". So they took her to the principal's office and they expelled her from school, so I'm thinking somebody like her, she can relate to "Living Like a Runaway" on her level as a teenage girl going through school, there's stuff in there for everybody on this record lyrically.
Where did the title "Living Like a Runaway" come from and why did you choose that as a title?
That came from my songwriting partner Michael Dan Ehmig – he's a lyricist – lyrics are his specialty. The hardest part of writing a song – I think – is the lyrics, anybody can put together a guitar riff, but it's really the lyrics that make it come to life and the melody and the hook, the phrasing. He came up with "Lita you're really living like a runaway" because I just ran away from home, I just filed for divorce – In order for me to escape my current relationship I had to run away from home. He said to me "you're living like a runaway" and I thought, 'oh my god, what a great song title', so we stuck with it and used it – it definitely works. So when I wrote this song I went through the decades of my life, starting with The Runaways, until today, you know, fans like you, people that make my dreams come true. It's kind of cool.
Are you happy with the critical response you've received for "Living Like a Runaway"?
Oh yeah, it's been amazing. It's been really wonderful. The press in Europe rates you on a scale, like some magazines are 1-10, some from 1-100, they vary. Say if its 1-10, my rating has been like 9 – one point away from 100%, which to me is fucking awesome.
You are currently on tour with Def Leppard and Poison. How's that been going?
It's eventful (laughs). Definitely eventful. Def Leppard has a very, very huge stage set and in front of them is Poison's stage set and in front of Poison is us, so Def Leppard pretty much takes up the bulk of the stage and doesn't leave us a whole lot of room. These venues that we're playing, they're amphitheaters and sports arenas, so there is a time curfew on them, so you have to be on stage at a certain minute and you have to be off stage by a certain minute, if you don't, it bleeds into – it's like the domino effect – it can roll down into Poison's set, which rolls down into Def Leppard's set and if Def Leppard comes off stage any later than 11:00 they start getting fined $1,000 dollars a minute, so if they go five minutes over their time that's five grand that gets taken out of their paycheck. We actually go on early so we can get more time to play so it doesn't interfere with Def Leppard's set, I would hate for that to happen because of me, so we go on early. It's really eventful. It's a challenge, you try to give it all you got, you kick ass with the bare essentials and we do.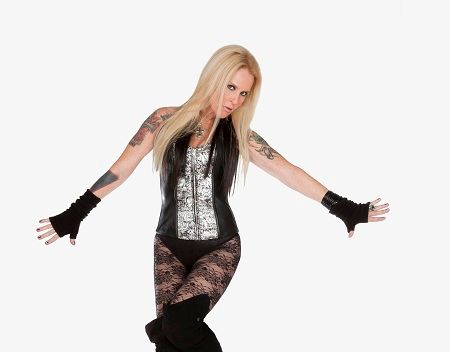 How have the fans been responding to the band on this tour?
Fucking awesome. Really fucking awesome. They're so happy to have their Lita back and it shows. The set starts off with people scrambling like crazy to get to their seats and by the end of the show we've got everybody standing up with their hands in the air. It's really been great. I'll come off stage and run into one of the Poison guys and I'll say, "well they're warmed up, they're ready for you" (laughs). It's been great.
Who is in your touring band?
I've got Mitch Perry on guitar. Mitch has played with Edgar Winter, Asia, he's played with Cher, Heaven and he's played with everybody. I've got Scott Coogan on drums. Scott Coogan has played in Ace Frehley's band, He was in The Brides of Destruction with Nikki Sixx and he was in Lynch Mob. I've got Marty O'Brian on Bass. Marty has done three Ozzfests. You've got to find somebody who has been onstage in these arenas, because these arena shows are a lot different than club dates; they're a whole different animal. Marty is just a monster on bass, which is what I wanted. I didn't want some foofy little bass player, I really wanted a heavy hitter on bass and Marty is. I've got a great band. We left the keyboard player at home on this tour; we wanted to limit the keyboards. Mitch actually plays "Kiss Me Deadly" on guitar, because it has a keyboard intro and there is a little bit of keyboards on "Close My Forever" on the album, but Mitch doubles me on guitar, so it works great.
What are your plans following this tour?
We're going to do some club dates. We are going to record a live album during those club dates. We are going to do the Monsters of Rock cruise in March. We've got some dates coming up here and there, and we're just waiting for after the holidays and hopefully we'll hit Europe.
I'm sure the fans in Europe will be happy to hear that.
I get asked on a daily basis. I think we'll be going to Europe. We do have a couple of shows booked over there already but I think we'll probably end up doing a full blown tour over there.
Are you already working on new music or is it too early to think about?
I actually have been. Since "Living Like a Runaway" took me so long to write, it took me a year to write "Living Like a Runaway". I remember when my flight landed at Gary's, I landed with the first snow fall of the year, it actually started snowing when the plane was coming down and when I finished the album it was the last snow fall of the following year. It took me almost one year to the day – maybe a little longer, so I'm planning on this next album probably taking me a year. I've started it already; I actually started a song with Phil Collen from Def Leppard which is pretty fuckin' rocking. I've got a few ideas; this is going to be a tough album to follow up.
I agree, this is a great album. How do you follow this one?
With great difficulty (laughs)? It got to be correct; it's got to be the right record, to follow this one up.
How does it feel to be back on stage after being away for so long?
Fucking awesome!
Thank you Lita for taking the time for this interview. To wrap things up is there anything you would like to add to this interview?
I've just got to say that it's great to be back. It's great that people are digging to the new CD so much, I'm so happy for that. I hope everyone missed me as much as I missed them.
Links
MySpace * Facebook * Twitter * Site
Interview by Lindz Riot
Out of California comes a quirky band by the name of Clandestine. They came together in early 2006 and has since been a powerhouse of musical releases for those into complex alternative rock and heavy riffed progressive metal. Their biggest achievement so far is the creation of their full length album "The Invalid" mixed by producer Sylvia Massey. Just being signed to Nightmare Records, the album will be released worldwide in early 2011 along with a music video. The band is in hopes of making it over to Europe soon to perform to their growing fan base there. Fronted by the powerfully voiced June Park, a South Korean native who's endured quite the adventure over to North America, I had the chance to interview her via email to pick at her brain and see exactly what the bands all about:
It was a natural choice to express this sound and image for us. Progressive music and ideas, human psychology and surrealism have influenced us both musically and mentally. The challenge is how purely and effectively we can deliver such visions without being forceful or redundant.
Clandestine stands for mystery, secret, deception and a hidden meaning. Do you find this word describes your music perfectly?
I think it's quite effective in the sense that I'm lyrically expressing what is beneath our minds – the thoughts or ideas that you know are there but you try to suppress, ignore or hide from others. I'm not a psychologist but I tend to overanalyze the state of mind and strive to find the personal interpretation of it. The music we write goes along with that theme to complete the showcase of our world or secrets.
Are you the main lyricist and song writer of
Clandestine
? What is your favorite part about creating your music?
I'm the only lyricist in the band and writing the vocal melodies is also entirely my job. For "The Invalid" I and our guitarist Dan Durakovich equally collaborated on writing the music. I expect to involve everyone else in the band to take part in the writing process for the next album, because one of my favorite parts about creating music is fusing different influences into something that is fresh and not easily expected.
So which song is closest to you? Did you fully write it?And what's the story behind it?
The album's title song, "The Invalid" is about a patient who is suffering from an incurable disease longing for their right to die. First of all, I'm not one of such patients but I used to get very ill for no apparent reason. It kept coming back periodically for almost 10 years, haunting and paralyzing me in agony each time it hit. That really made me think about the people who are experiencing much more pain than me, such as the ones with a terminal illness or unidentified disease. I tried to imagine the unfathomable amount of pain they must go through while I was sick. In the song, I'm not trying to say that people in such conditions should be able to choose life or death. What I wanted to express was the physical and mental suffering that cause some people to involuntarily yearn for such an extreme choice. I truly support the idea that every minute of life is precious, but also can see how every minute of it can be so cruel.
You have quite the education behind you. Are you a believer that knowledge is power?What's the most important lesson you've learned along the way?
Knowledge could be a powerful thing but it depends on how we utilize it. I have learned that there is nothing wrong with not knowing something but having no desire to learn is a problem. It's not from the academic stand point; it's about life in general. Some people hold the idea of changing in abhorrence because they are used to what they think they know.They always say they hate this and that for no apparent reason. They don't want to accept the fact that someone else knows more about something than themselves and disapprove of others for their efforts to change the world to be a better place. I could have been one of those people if I didn't continue my education. I used to have a very unidirectional attitude toward what was happening in the world. I believe it was because of my fear induced from the lack of knowledge. Now I can better embrace different aspects of society with comfort.
The Musician's Institute is world renowned for its excellence in producing top quality musicians. How has your experience at M.I. been for you? Do you find it super challenging?
It was great!I learned to come out of my shell which was a very valuable lesson. I grew as a person too because I was taught what my strengths and weaknesses were.They were honest about it and willing to help. MI is full of resources – not only the faculty or musical content, but also the people you meet while you're there. As long as you stay on top of things and be a good student, you will get a lot from it.It gets challenging if you challenge yourself but I wouldn't say that's everyone's case.
I read on your personal MySpace page that you have been to Canada for schooling. Are you originally from there? How did you like Canada? How did you find the music scene? And what do you miss about Canada?
I was born and raised in South Korea. I decided to relocate to North America to pursue a music career and I arrived in Toronto when I was 17. First I went to college for ESL programs and then I went to an audio recording school in London. I miss that city because it was such a lonely place but I felt very creative. It was very safe and clean and the people were nice too. I don't have much experience with the music scene in Canada which is a shame. I didn't go out because I was still a minor and wasn't very comfortable with English at that time. I wish I could go back to experience Canada all over again.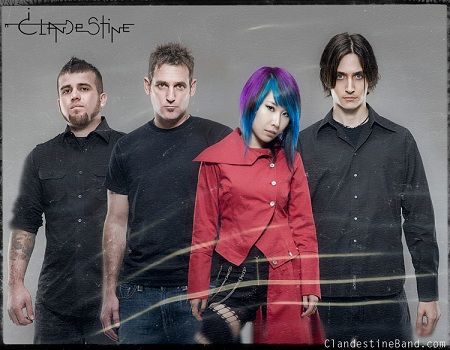 At what age did music start for you? Who influenced and supported it?
I always liked singing since I was a little girl. My mother is a great singer. Although she never pursued it professionally, just being around her influenced me to sing. I started listening to rock/metal when I was around 13 and I realized that I found what I really wanted to do. I told my parents that I wanted to learn electric guitar and they thought I was crazy. My mom felt sorry for me and sent me to classical guitar lessons which I didn't enjoy very much. A few years later, my parents finally decided to support me. My father bought me an electric guitar when we took a vacation to America. I started writing on my computer when I was 15 and soon after that I left home for my journey.
How long have you been singing for? What is your background with singing? And is there any style of singing that you prefer?
I always sang by myself but didn't have any lessons until I was 20. I prefer to sing with range and power. Although it's a lot of work, I tend to sing that way because my voice has the most quality in that style. I would like to develop different styles that are more comfortable and relaxed though.
Who are your biggest influences that have made you the musician you are today?Who are some of your favorite singers?
I know it's going to sound cliché but I will have to say it was my mother who influenced me to sing in the first place. She had a powerful voice, artistic visions and personality that surprised everyone and I wanted to be like her. On the other side, I was involuntarily affected by the negative side of my life. I was quite dark through my childhood and teenage years, mostly because of family problems and being ill-adjusted in school. Although I'd rather not recall those memories, I know they developed me into who I am today. I could be doing something different if I didn't have those kinds of experiences. My favorite singers are Maynard James Keenan, Bjork, and Jonas Renkse from Katatonia. They all have their unique ways of expressing themselves which is brilliant.
Rock and Metal for many years has been mostly dominated by males, but things have changed drastically the last decade for female musicians sharing the stage.Are there any women in music that have hugely influenced you ever at any point?
There are a lot of great female musicians in rock and metal but I never thought about becoming a rock singer because of a woman who was doing it. I was influenced by the music itself and most of the bands I liked had male singers.It didn't bother me because I was never insecure about being a girl. I accepted the fact that I can't sound like a male singer but I was confident that I could perform the task in my own ways. Just like anything else, there will be people who like it and don't like it, and it's their choice to listen to my music or not.
Are there any bands out there currently that you are really taking a liking to?
I've been listening to Katatonia a lot.Their recent two albums have the right amount of doom and progressive influences, beautiful vocals and words which I enjoy very much.
Either that singing do you play any instruments?
I play some guitar and keyboard.
What's something really interesting about yourself that no one would expect to hear? Something like a weird talent or unique hobby you have?
When I was little I was an unprecedented animal impersonator, but I lost that superpower as I approached adulthood. Now I'm just an avid animal lover. I live with four small parrots that eat much better than me.I would cook for them even if I have only time to eat ramen or frozen food. I trained some of them to talk, shake hands, fetch a ball, play basketball and roll over on the ground. I also love horses and go for a ride once in a while to unwind. I was once the youngest equestrian in a jumping competition in Korea.
Links
MySpace * Facebook * Twitter * Site
Latest Multimedia
Label : Nonesuch Records/Warner Music
Review by Luisa Mercier
"Sun Midnight Sun" is the second solo effort of Sara Watkins, violin and fiddler player, plus singer and songwriter, once part of the bluegrass band Nickel Creek. Even though all the songs have that folk-country old feeling around them, only two are actually oldies: "You're the One I love" in which Sara is joined by her friend Fiona Apple. The song is muche faster than the original one and it sounds angry more than loving. The other cover is Willie Nelson's "I'm a Memory". This time the guest is Jackson Browne. They added to the song a hook that was missing, making it an ultra catchy tune! The chosen single is "When It Pleases You", written by Semisonic Dan Wilson. The song is quite long, seven minutes, and it is a mid-tempo power ballad with some rock hints and Sara's sweet violin. The rest of the album was written by Sara, alone or with her producer Blake Mills. The intro "The Foothills" somehow links Sara to her previous work with Nickel Creek, even though the distorted violin is more rock than country. Another worthy composition is "Be There", a ballad quite sad and hopeless. I loved it. Even though the title suggests differently "Impossible" is slightly more lively and joyful. Sara is doubtless matured since her Nickel Creek times and people will love this record when will listen to it.
Rating – 75/100
Tracklist
The Foothills

You and Me

You're the One I Love

When It Pleases You

Be There

I'm a Memory

Impossible

The Ward Accord

Lock & Key

Take Up Your Spade
Line Up
Sara Watkins – Vocals, Violin, Fiddler & Acoustic Guitar
Links
MySpace * Facebook * Twitter * Site
6 color styles available:

Style switcher only on this demo version. Theme styles can be changed from Options page.