Browsing articles tagged with " dark"
Label : Autumnsongs Records/Burning Shed
Review by Davide Torresan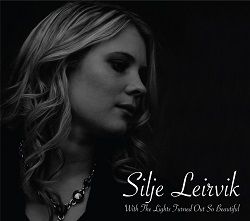 Silje Leirvik is a Norwegian singer-songwriter and this "With yhe Lights Turned Out So Beautiful" is her debut album. You know so little about her since she's still a rather unknown artist, especially outside her native country. The songs she has composed in the demos of 2006 and 2007 are really a rare beauty. Her sweet and gentle voice but at times a bit dark matches perfectly with the sound of the piano or the cello. Her skills as a singer allowed her to win several music awards and in 2006 she joined the Norwegian rock band Madrugada on tour. 2012 was the right year and she focused on her ideas, gathered over the years in her first album. It became really important the collaboration with the producer and composer Rhys Marsh who played most of the instruments in this record. Continue reading »

Interview by Robert Brady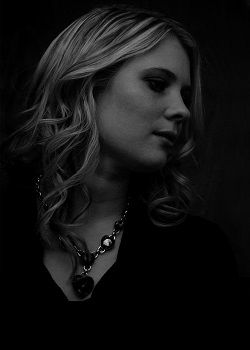 In a country that is notorious for its biggest musical export being Black Metal, Norway has also been building a great legacy of producing some of the top female vocalists, artists and musicians in the world. In modern time in the heavy metal and hard rock community, Norway has produced Liv Kristine ex-Theatre of Tragedy and current frontwoman of her own band Leaves Eyes, probably one of the most beautiful and undisputed powerful operatic vocalist in ex- Tristania soprano Vibeke Stene, Carmen Elise Espenæs of Midnattsol and on the pop side Marion Raven.
However, Norway has certainly been hiding a true treasure and one of the most beautiful ambient and classically minded artists I have heard in quite a while in the lovely Silje Kristin Leirvik. After listening to her debut album "With Lights Turned Out So Beautiful", which was 10 years in the making, I discovered a true diamond and beautiful soul. "With Lights Turned Out So Beautiful", Silje Kristin Leirvik has open the door to her soul and spirit to the world to see and at the same time left the listener room to perhaps find themselves or relate to Silje's personal journey as their own.
Continue reading »
Label : Twilight Records
Review by Luisa Mercier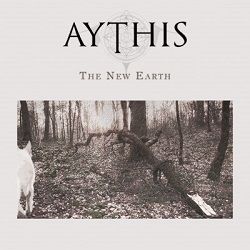 Aythis is the side project of Carline Van Roos, already known for being the frontwoman of doom-metallers Lethian Dreams, which releases I had the pleasure to listen and review some time ago. In this project, Carline expresses her ambient side, leaving outside guitar and metal noise, focusing on atmosphere, lush sounds, synth, keyboards, vocals without renouncing to a quite gloomy mood.
The opener and title-track points out towards this direction and will leave you with a feeling of melancholia that following "Ether" will only enhance. The song has some Medieval feeling, reminding me of Arcana and other neoclassical acts. Vocals are soaring and solemn and mix with the orchestral synth sounds that will leave you under the impression to be in an ancient cathedral. At least til the moment when a flute comes in and a more ethnic/folk feeling takes over. Continue reading »
Label : Cyclic Law
Review by Luisa Mercier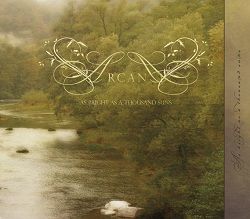 New Arcana record is another long dream, a foggy dream into oniric landscapes opened by a track meaningfully called "Somnolence". Five years after "Raspail", the band is back with an album that is even more far away from their main inspiration, Dead Can Dance, and draws from India, Buddhism, from the roots of humanity, though retaining their gothic/dark flavour.
As for the intro, also "Medea" (with an amazing Ann Mari), "Inceptus", "Infinity" and "The Fading Shadow" are ethnic tinged tracks with the hypnotic percussions of Mattias Borgh made even darker by  Sergio Gamez e Nùria Luis.
Vocals by Ann Mari, Cecilia and Peter Bjärgö are ethereal, light and are just an accompaniment to music, an embroidery that is needed to get the final masterpiece. Arcana once again managed to create an album balanced between darkness and light, shadow and brightess, at the top of dark ambient scene. Continue reading »
Label : Cyclic Law
Review by Luisa Mercier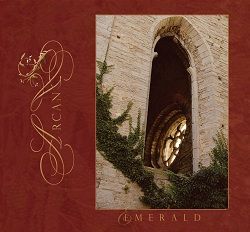 Arcana is a legendary name in neoclassical-ethereal, medieval sounding music and now are back after some years of silence with this 3 track EP..
The songs are classic Arcana.  In "As The End Draws Near", male vocals chant over a rich layer of ancient music, mesmerizing the audience while female opera vocalising enrich the texture of the track.
"Cage" is a beautiful duet, really ethereal that brings you in another dimension.
Last song, "Precious Stone" is another piece of hypnotizing beauty, where female vocals leads us into a world that existed centuries ago.  If you are an Arcana fan, this release will not leave you disappointed. Continue reading »
6 color styles available:

Style switcher only on this demo version. Theme styles can be changed from Options page.