Browsing articles tagged with " dark"
Interview by Laura Medina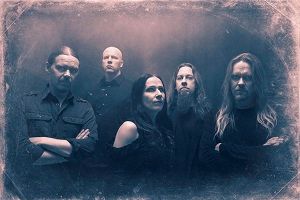 Susanna Vesilahti is the female vocalist of Unshine, a Finnish druid metal band from Finland. Unshine's third album, "Dark Half Rising" is currently out now via Massacre Records and features a more "stronger and powerful presence than ever." What I like most about Unshine's lyrics is that they are written about ancient histories of civilizations that existed long ago and they write about nature topics that make you want to continue listening. I got the chance to chat with Susanna about Unshine, "Dark Half Rising", her pre-concert rituals and much more.
Hi Susanna and welcome to Femme Metal Webzine! Thank you so much for allowing us to interview you today! I hope you are doing well today.
Hi Laura, nice to talk with you! Greetings from rainy Finland! Continue reading »
Label: AFM Records
Review by Tony Cannella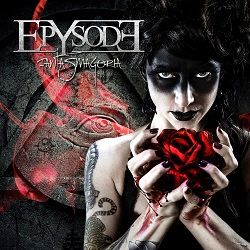 For their second epic album, "Fantasmagoria", Epysode main man Samuel Arkan has assembled another impressive array of metal musicians to complete his vision. When their first album "Obsessions" was released in 2011 it had all the ear marks of another all star metal project, yet it proved to be something more than that. With "Fantasmagoria", Epysode takes it a step further and has crafted an intensely dark, symphonic/progressive metal masterpiece. Rather than each musician recording their parts at their various homes, they all convened at Noise Factory studios in Belgium to record their parts, which is unusual in this day and age and it certainly goes a long way towards giving "Fantasmagoria" a unified band feeling, which according to their bio was their intention.  Continue reading »
Independent Release
Review by Tony Cannella
My head is spinning. There is so much killer music coming out these days, particularly in the Femme Metal genre that sometimes it is hard to stay on top of everything. Not that I'm complaining, mind you. I love doing this so much and I love finding about new bands that I would never get to hear otherwise. It doesn't suck… One of the latest bands to come my way is the Symphonic metal band Beyond God from the Netherlands.
"Destination Darkness" is the opening track and begins with some pretty cool, melancholic orchestration and the soprano vocals of Cynthia Knoch come in and helps turn this song into a solid opener. The mid-tempo and melodic "Memories" is quite… um, memorable. Continue reading »
Label: Scarlet Records
Review by Tony Cannella
Remember when the Spanish symphonic metal band Dark Moor had a female singer? It seems like ages ago since the band released their last album "The Gates of Oblivion" with Elisa C. Martin on vocals. Actually it was 2002 and it was such a great album, as were the two that preceded it. Unfortunately Elisa departed soon after the release of "The Gates of Oblivion" and was replaced by the male vocalist Alfred Romero and he has remained a fixture in the band ever since. That is not to criticize the band. Alfred Romero has added his own unique style to the Dark Moor sound and he has been with them long enough to carve his own niche as their lead singer. Plus, he does a damn good job. Now the band returns with their 9th album "Ars Musica". On this album Dark Moor utilizes female singers on background vocals and it gives the material some richness and enhances the music and songs. Continue reading »
Label: EarMusic
Review by Tony Cannella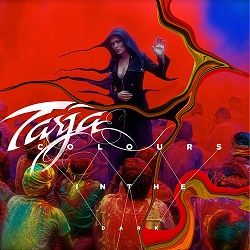 On her 3rd solo album, "Colours in the Dark", Tarja Turunen continues to hit her stride. Make no mistake about it, this is indeed a Tarja album and her vocals are as enchanting as ever. She continues to surround herself with some of the best musicians and collaborators the rock and metal world has to offer, but at the end of the day the major selling point is going to be Tarja's voice and not to be over analytical; Tarja has come through big time with "Colours in the Dark".
The opener "Victim of Ritual" begins with marching drums and quickly evolves into a bombastic track that is classic Tarja. Next we have the excellent "500 Letters". Continue reading »
6 color styles available:

Style switcher only on this demo version. Theme styles can be changed from Options page.