Browsing articles tagged with " de"
Label: In The Morningside Records
Review by Luisa Mercier
Trobar de Morte are back, three year after their latest full-lenth release and last year acoustic album. This time the album is inspired by Celtic mythology, by the ancestral goddess of the Earth in hymns like "The Silver Wheel" and "Riding The Wheel". Tales, legends and myths of ancient Celtic classics are masterfully interpreted in songs like "The Mist of Avalon", "Morgana", "Arianrhod", "Nimue" and the cover version of "Kyrie Eleison". Deeply rooted in paganism and Gaelic tradition are songs like "The Pagan Way", "Samhain" (the Gaelic Harvest Festival) and fantasy themes like "In the Garden of Serenity" and "Moonspell".  Continue reading »
Independent Release
Review by Tony Cannella
From Australia, As Angels Bleed plays beautifully vampiric gothic metal with a romantic edge. Their self-titled debut is out now and for fans who love their metal a little on the dark side, then I would highly recommend As Angels Bleed. The ominous intro leads off the first song "Sinfully Yours". Lead vocalist Avelina De Moray has a vocal style that stands out from a lot of female vocalists, with a sound that is mournful and she forgoes the operatic route. "Let me show you what death tastes like" is the opening (spoken) lyric to the next song "Desire". Some crunchy stop/start guitar riffing dominates the song, but what can't be understated enough is the bands use of melody. Continue reading »
Independent Release
Review by Davide Torresan
It's always nice to discover new bands like this one. Clair De lune tries with this "Introduction to…" to make itself known outside of their country, El Salvador. After some changes in the line-up and in the band's name, they reached a stable line-up. Their musical style is certainly not classic since they can boast the presence of a violinist, an opera singer and a growler in the group. From these 3 elements I was expecting a gothic metal band, but I was wrong. They do a particular type of symphonic metal with a touch of ordinary madness. I'd say that we are dealing with an avant-garde metal band.
"Introduction to …", whose cover immediately reminded me the one of "Angels Fall First" by Nightwish, is a demo with only 4 songs that explain directly to the listener the abilities of Clair De Lune. Although the band name is clearly inspired by "Moonlight Sonata" of Beethoven, the atmospheres of this demo are not really calm. After a short orchestrated "Intro", the very first song makes its appearance: "Soul Mirror". Continue reading »
Independent Release
Review by Tony Cannella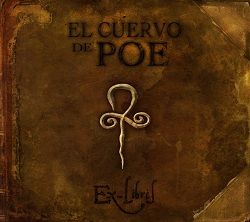 From Mexico comes the Gothic metal band El Cuervo de Poe. The band was formed in 2004 and released their debut independent album in 2007. Now El Cuervo de Poe returns with their sophomore effort entitled, "Ex-Libris".
"Ex-Libris" features almost an hour's worth of music sung in the El Cuervo de Poe's native language. The album gets off to a great start with "La Danza de la Locura". The vibe throughout most of the album is dark and the band employs a full time violinist who is present throughout most of the songs. There are plenty of powerful riffs and vocalist Brenda Gaviño has a nice, smooth voice – she is not strictly an operatic vocalist, but she does come close at time like on the song "Nostalgia de Ti", which is definitely one of my favorites – it has a slower tempo throughout most of the song and has a melancholic vibe to it. Continue reading »
Label : Valery Records
Review by Tony Cannella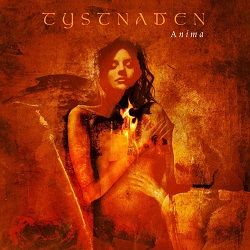 Formed in 1998 the Italian Gothic Metal band Tystnaden first came on the radar with their impressive 2006 debut "Sham of Perfection". They followed that up in 2008 with "In Our Eye" – which turned out to be an okay follow-up but not up to the standards of their debut – in my opinion. After being silent for the last few years, the band returns with "Anima" which is a return to the glory of the debut.
From the opening track "Lust" to the excellent closer "The Journey", Tystnaden are firing on all cylinders. The duel vocals between Laura De Luca and keyboardist Giancarlo Guarrera continue to be a high point for this band and they have never sounded better. Laura De Luca in particular has really risen to new heights and Giancarlo's brutal vocals are clear and really well done. "Struggling at the Mirror" is a track that really stood out for me. Continue reading »
6 color styles available:

Style switcher only on this demo version. Theme styles can be changed from Options page.