Browsing articles tagged with " debut"
Interview by Vard Aman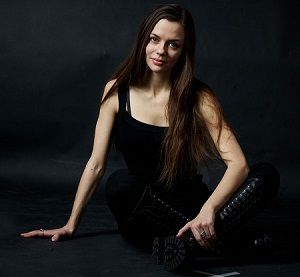 Sunwalter – an Extreme Metal band from Moscow who have recently released their debut album, "SETI Evidence". I caught up with their vocalists: Natalia, to talk about her singing career and the projects she has been and is involved with (such as Pesante, who also have a new EP out, called "Overplayed"); and Alexio, to talk about "SETI Evidence" and all things Sci-fi; and a few other topics too. At the time of this interview, the members of Sunwalter that featured on "SETI Evidence" had just parted ways; Alexio will continue with Sunwalter and Natalia will continue with Pesante.
Natalia, to start off, when did you start singing and what inspired you to become a singer?
Natalia: You know, I've been loving singing since childhood. As my mother says I tried to sing some tunes even when I was two. Then in high school I used to sing in all amateur concerts. At that time I was always preparing some songs of rock or metal bands to sing in front of audience. Continue reading »
Label : Columbia/Sony Music
Review by Luisa Mercier
Lucy Rose is a young folk singer coming from Warwishire, that moved to London to attend college and there met Jack Steadman of Bombay Bicycle Club, who invited her to sing on their last two records. She also toured worldwide with them in supoort of Noah and The Whale, gaining a great live experience.
"Like I Used To" was recorded at the home of her parents in Warwickshire with producer Charlie Hugall and displays Lucy's sweet and soft voice that already has gained her comparisons with famous colleagues of the folk scene. Her music offers nothing new if I have to be sincere, since a lot of singer-songwriters are crowding the stage right now, so it is difficult to be original, but she has her positive features.  Continue reading »
Interview by Roberta Ilaria Rossi & Miriam C.
Young and talented, with a big desire of doing lots of new things, the Canadian band Mortillery is proud their second album "Origin  of Extinction", a pure thrash old school metal quite inspired by Overkill sound. In occasion of the official release sponsored by Napalm Records, we've got the chance to exchange a few words with the frontwoman of the band, Cara McCutchen, who brought us in a world of powerfull riffs and guitars that spit fire. Here's our chat!
Today our website has the great pleasure to welcome Cara McCutchen from Mortillery. Welcome Cara. How are you doing?

I'm doing awesome! Thanks so much for having me here!
For those who still don't know anything about you, would you like to introduce a little biography of yourself/of the band?
Sure! I am the singer for the band Mortillery from Edmonton, Canada. I started singing in metal bands 10 years ago. It has always been my and Mortillery's intention to play old school thrash metal. Continue reading »
Independent Release
Review by Tony Cannella
Formed in Brisbane, Australia in 2010, the symphonic metal band Awaken Solace has just released their debut album "In Nightfall's Embrace" and it is one of the more ambitious debut albums I've heard in quite some time. "In Nightfall's Embrace" features 14-songs and over 70-minutes of music with epic, cinematic arrangements and classy metal.
"In Nightfall's Embrace" comes with some cool packaging and two CDs. The first disc is the normal album, while the second disc features symphony versions of the songs. From the packaging to the music, it's all well done and it is obvious that Awaken Solace put a lot of hard work into this. The opener "Moonlight's Wake" begins ominously as the kick-in and transforms this into a bouncy, up-tempo first song. Continue reading »
Interview by Miriam C.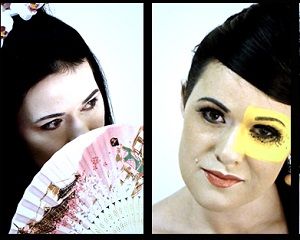 After some painful band splits (we have already seen her in action with Axxis and Xandria), the German singer Kerstin Bischof has decided to going solo (helped by her husband – and former Axxis guitarist – Guido Wehmayer) with her first independent offering called "Project Ava", that at the moment is only avalaible digitally via ITunes. Read what she says about this new musical adventure in the following interview.
Hi Kerstin, first of all thanks for accepting the interview! It's an honour!
Hi Miriam, thank you for the opportunity to talk about my music

As an artist what is your background and influence and what is the fact that triggered you to become a singer?
There is no single fact that triggered me to become a singer. It was always an urge or a drive inside me and I absorbed everything musical around me. A big influence was Kari Rueslåtten when I was a teenager. Nowadays it's artists like Tori Amos and my husband Guido Wehmeyer who inspire me the most. Continue reading »
6 color styles available:

Style switcher only on this demo version. Theme styles can be changed from Options page.