Browsing articles tagged with " debut"
Interview by Robert Brady
Intro by Miriam C.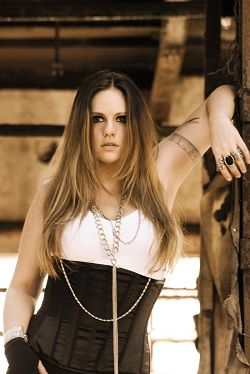 The last power progressive metal sensation comes from Brazil and it's called Vandroya and they are fronted by the majestic force (and vocals) of Daisa Munhoz. Although their debut album "One" was released at the beginning of the 2013 onto Inner Wound Recordings, we totally release that they deserve a bigger space then a review and so here served a nice and interesting interview.
Daísa welcome to Femme Metal Webzine it is a pleasure having you here. Thank you for your time. Vandroya is a very unique name for a band. Can you explain how the band settled on the name Vandroya?
It's my pleasure, thank you very much for this opportunity. There isn't a special story behind the band's name, actually. We started as a cover band and we rehearsed in the garage of our guitarist Rodolfo Pagotto and many people frequented these rehearsals, to drink beer, listen to heavy metal. So, we were turning news in our region and invitations for small presentations began to appear and we didn't have a band name. A friend of ours, Andre Deutern, suggested this name during a rehearsal and we adopted it, cause we thought it was a strong name. Continue reading »
Label: Victory Records
Review by Tony Cannella
Originally released in 2003, "Dance of the Wicked" is the debut album from the female fronted Swedish metal band Sister Sin. The album has been re-issued via the fine folks at Victory Records and it's about time too. In addition to the full album you get four bonus tracks to complete this newer version.
"Dance of the Wicked" is Sister Sin at their most raw. From the opener, "Kiss the Sky" to songs like "Fall Into My Dreams", "Love Lies", "Dirty Damn I" and a cover of The Rolling Stones classic "Paint it Black", the band provides material that is melodic, heavy and guitar driven… Not much has changed in that respect. Continue reading »
Interview by Matteo Bussotti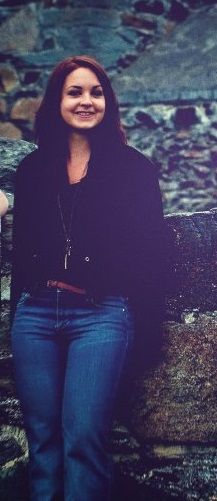 Psychedelic rock, stoner rock and metal in a well-crafted mixture? This is what High Priest of Saturn are! We interviewed the singer, Merethe, to hear something abound this new band's history, their plan for the future (watch out, a new album is coming!) and more stuff. Ladies and gentlemen, here I introduce you Merethe Heggset from High Priest of Saturn! Enjoy!
Hi Merethe! Welcome to Femme Metal, it's a pleasure to have you here! My first question is about the band: how did the whole project start?
I wrote a few songs that I wanted to try out with a band (I had never played with a band before), Robert and Andreas helped me out and the songs evolved. We decided to record a two song demo, which people seemed to like a lot, so we continued writing and the band progressed and changed further into what it is today. Robert moved to Oslo and is now in a great band called Spectral Haze.
What can you tell us about the band's name? I guess it's related to the whole "60s psychedelic" world and imaginary, and…it's very fascinating, let me say that!
We wanted something related to Saturn, as the mythology and symbolism of it appeal to us and fit our music well. Andreas came up with the final name, and we thought it was perfect. Continue reading »
Interview by Vard Aman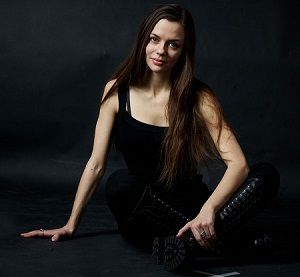 Sunwalter – an Extreme Metal band from Moscow who have recently released their debut album, "SETI Evidence". I caught up with their vocalists: Natalia, to talk about her singing career and the projects she has been and is involved with (such as Pesante, who also have a new EP out, called "Overplayed"); and Alexio, to talk about "SETI Evidence" and all things Sci-fi; and a few other topics too. At the time of this interview, the members of Sunwalter that featured on "SETI Evidence" had just parted ways; Alexio will continue with Sunwalter and Natalia will continue with Pesante.
Natalia, to start off, when did you start singing and what inspired you to become a singer?
Natalia: You know, I've been loving singing since childhood. As my mother says I tried to sing some tunes even when I was two. Then in high school I used to sing in all amateur concerts. At that time I was always preparing some songs of rock or metal bands to sing in front of audience. Continue reading »
Label : Columbia/Sony Music
Review by Luisa Mercier
Lucy Rose is a young folk singer coming from Warwishire, that moved to London to attend college and there met Jack Steadman of Bombay Bicycle Club, who invited her to sing on their last two records. She also toured worldwide with them in supoort of Noah and The Whale, gaining a great live experience.
"Like I Used To" was recorded at the home of her parents in Warwickshire with producer Charlie Hugall and displays Lucy's sweet and soft voice that already has gained her comparisons with famous colleagues of the folk scene. Her music offers nothing new if I have to be sincere, since a lot of singer-songwriters are crowding the stage right now, so it is difficult to be original, but she has her positive features.  Continue reading »
6 color styles available:

Style switcher only on this demo version. Theme styles can be changed from Options page.