Browsing articles tagged with " der"
Interview by Miriam Cadoni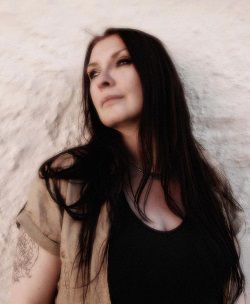 I must thank a dear friend of mind that some years ago introduced me to this particular musical genre [ the neoclassical/ambient genre] and consequently make me adore some of its important acts such Dark Sancuary, Dead Can Dance, Die Verbannten Kinder Evas & Dargaard. Today I've the pleasure to speak about Sweden's Arcana, that along the mentioned bands, represents one of the  most expert ensamble since their long career (their first release is to date is in 1996). In particular, I've contacted Cecilia Bjärgö, one of the singers and Peter's wife [the mastermind behind Arcana], for an interesting interview about their latest album "As Bright as a Thousand Suns" and some updates.
Dear Cecilia, first of all thanks so much for this interview! I hope that everything is ok with your personal life and work…
Hi Miriam=) I am fine, thank you. I am in the middle of changing apartment though, and that takes its time. Dust everywhere, cardboard boxes everywhere, stuff everywhere… and I am having such a hard time throwing away things;) Continue reading »
Label : Auerbach Tonträger/Prophecy Productions
Review by Luisa Mercier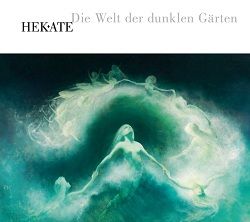 Hekate is a German ensemble which delivers us a quite eerie Folk, Neoclassical sound mixing it with lyrics that draw from history, myths and legends. Some of them are inspired by nineteenth century (Romanticism and so on), others by the events that took place in the Middle Ages. The present album is inspired mostly by Romantic poetry as the reference in the title "Byronic Hero" might suggest and it is sung in three languages: English, German and French, even though the first two have a main role. The music can only be defined as sweeping, dreamy, thin and the effect is obtained through the use of several instruments: gongs, kettledrums, drums, percussive devices, hurdy-gurdy, guitars, glockenspiel together with keyboards. The vocals, courtesy of Axel and Susanne, are sometimes recited ("Byronic Hero", "Jardin d'Anais") and sometimes sung. This, combined with very effective duets ("In My Garden"), gives a further contribution to the journey that their music can create. They work really well together. Susanne's vocals are delicate, sweet, Axel ones are slightly harsher and sometimes gloomier and create an hypnotizing effect. "Sanctus" is a beautiful hymn and shows the mystical side of the band. The Latin and the part spoken in Italian give to the whole composition a solemn atmosphere. Really epic. Another epic moment is "Per Aspera Ad Astra", a beautiful symphonic instrumental which really sums up the idea of "Sturm und Drag", the storm and the torment is really well portrayed in the composition. The more modern sounding is perhaps "Die blaue Blume" with an ethereal, electronic background pointed by keyboards while Susanne sings in German. It is quite different from the rest of the album and it is one of the highlight of the record, in my opinion."Die Welt der dunklen Garten" is a really varied (and very well produced) album that cannot be fully grasped with only one listen; it is multifaceted since it contains folk, atmospheric, sometimes a more modern sound. Let it accompany you in your most relaxing moments after a tiresome day.
Rating – 75/100
Tracklist
Byronic Hero

Jardin d' Anaïs

In my Garden

Seelenreise

Sanctus

Die dunkle Wolke

Per aspera ad astra

Idilia Dubb

Oh du Welt der dunklen Gärten

Opportunity of Time

The Present Day

Die blaue Blume

House of God
Line Up
Susanne Grosche – Vocals
Axel Menz – Vocals & Percussions
Achim Weiler – Keyboards
Jörg Schickerath – Percussions

Dirk Diederich – Drums

Jörg Schickerath – Percussions
Links
MySpace * ReverbNation * Facebook * Twitter * Site
Interview by Ed MacLaren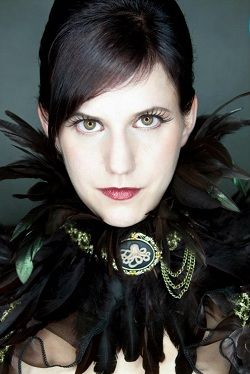 German folk-metal septet, Lyriel, have taken a giant musical leap forward with its latest album "Leverage". Fully embracing its inspirations and influences, Lyriel have crafted a singular listening experience that will embrace you with its soft gothic string arrangements while bludgeoning you with its pounding riffage. Vocalist Jessica Thierjung took some time to talk to Femme Metal Webzine about the new album and what lies at the core of Lyriel's sound.
Welcome Jessica! Thanks for joining Femme Metal Webzine for this interview! Congratulations on the release of "Leverage"? It sounds like your strongest album yet.
Hi! Thank you and yes; I am very, very excited about this release! "Leverage" means a lot to us. We are very proud and satisfied with it.
"Leverage" is a powerful and melodic album for sure – heavy and incandescent. The band obviously has high expectations for it.
Yes, we have. It was our aim that the production and songs should surpass the previous productions this time. We wanted the songs to be straighter than ever before and really grab the listener.
There are a lot of different styles battling for control on "Leverage" to great effect. Do you spend a lot of time experimenting with unorthodox arrangements and sounds?
To a certain extent! We've tried lots of sounds to make sure that the recordings sounded "clean" this time. We were much more meticulous than on the previous albums. Several times, we've re-arranged, re-recorded or made new vocal recordings in order to be satisfied with the end result!
"Leverage" seems most successful when it fully integrates the folk and metal styles. How do you find a balance within songs like "Parting" and "Aus Der Tiefe", or is the hybrid a natural sound of the band?
This hybrid is what Lyriel is all about and it's what defines this band. The Lyriel – style has grown quite gradually… Every band member has musical experiences that have grown from different kinds of music, so it's a constantly evolving process!
"Leverage" brings the heaviness out more so than your previous efforts. How would you describe the evolution of Lyriel's sound from "Paranoid Circus" to "Leverage"?
It's really the first time that we've had enough time to really refine our songs properly, I feel. Pleq from the Panic Room in Sweden mixed the songs and left a real trademark stamp on them! His clear and powerful mixes were exactly what we'd been looking for since the beginning and now I think we'll progress more and more.
Tracks like "The Road Not Taken" showcase the melodic, classical side of the band as well as its command of mighty riffage. Is that the sweet spot where Lyriel finds itself most comfortable and able to showcase its range?
Absolutely! Without a song like this, this really wouldn't be a Lyriel album because this is one part of our main musical bandwidth. We are lucky to have four melodic instruments (main vocal, second vocal, violin and cello), all working together, which means that we have so many options to use. And, we really like ballads because we can wallow in all the different melodies. We really love performing songs like this; whilst, of course, loving the harder side to our material as well.
With so many members, how do you combine the acoustic and the electric together in a way that lets everyone showcase their instruments?
It's not that simple but we're always striving to find ways to do it. We decided early on, to give more space to the acoustic instruments and reduce the amount of synthetic sounds on "Leverage". Whilst we were arranging the songs, we were always watching to make sure every instrument or voice will be used to its upper-most; and I think it worked out great!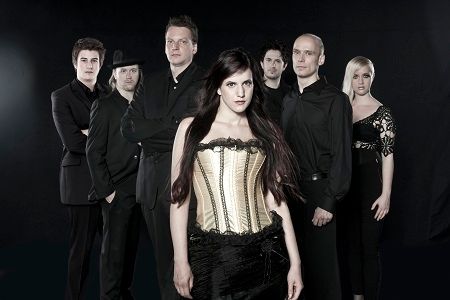 What is the composition process like for Lyriel? Do you compose acoustically and then arrange the parts for the heavier instruments?
No, not as such… Olli (Thierjung – guitar) writes the basic ideas on the PC beginning with the verse and chorus which just contains one main melody, bass and a harmony. Then the rhythm will be worked out and the arranging really begins. After that, the songs will be devised and worked through by the whole band before we go into the studio.
Lyriel plays to a lot of different crowds from goth to medieval; fantasy to straight ahead metal fans. What's the secret to your crossover appeal? Is it image, attitude, the music or all of the above?
Well, we actually feel very at home in all of these scenes, because our different band members all have very different roots. This puts us probably somewhere in between. And it's supposedly why different kinds of people at every age like our music. It's really fantastic to see the diversity of our fans at concerts or on the Internet!! It gives us an unrivalled opportunity to play different types of events, festivals, and concerts, with no restrictions!
What is the concept behind Lyriel? What are the essential elements of the band's identity? The folk metal genre is brimming with high-caliber bands. What do you and Lyriel do to differentiate yourselves from these other bands?
Our sound concept really doesn't fit into any scheme, and I think that makes a huge difference. We like to play different styles, but without losing the original Lyriel style itself – however difficult that is to define. I always pick out the cello and violin as our essential elements and we are always anxious to achieve new levels of sound and style using all the parts equally.(Laughs)It's a really exciting and creative time for the band at the moment. Partially, our music is inspired by other musicians in this scene, of course… But we're constantly trying to develop our own kind of music and style as well. So far, we're pretty happy with everything but we're still curious as to what comes next? Maybe that's what's exiting about us? We are not finished yet, and there is much more to come!
You sing two tracks in German on "Leverage". Is it important to represent your German roots instead of performing exclusively in English?
Yes it is, absolutely. We are German, so why not sing in German? Those songs just cry out for it! Then again, performing exclusively in German is not an option for us either. I personally love to sing in English. Linda (Laukamp – cello) writes the lyrics in English rather than in German because English has its own lovely way of transforming words into lyrics.
Tracks like "Looking for Love" and "Black Clouds" have one foot firmly in pop territory and the other in the rock/metal vein. Have you ever thought about moving in a more pop direction and make a run at international top 40 successes?
Well from a young age I have always had a love for a bit more rock/metal vibe on things and I just don't think I can move on from that just for the sake of being a top 40 success. (Laughs) Don't get me wrong – I would love to have a song on top 40 but I believe in sticking with what I like might get the same result. I have to say as a live performer I love having the rock/metal feel.
You've said before that you prefer to sing live than record in the studio. Your vocals on "Leverage" can be gentle and sweet but will instantly leap in power levels. How do approach your vocals in the studio to record that live sound?
I try to feel the 'magic' and the 'intent' of each song. When we are recording, we often discuss the meaning of the lyrics and by this, try to figure out how to use my voice to cause a certain mood. It was a constant dialogue between me and Tim (who recorded the album) so as to make the very best out of every song and I think it has worked really well!
Does performing your songs live bring out different elements of the songs than on the album?
Yeah, in a way it does because seeing someone preform live can be a stronger experience then an album – it's like a story being told. The songs are being influenced by the people playing the songs and you can give it that little extra.
Maybe a live album is in order to capture that vocal power and the musical diversity of the band?
Yes, a live album would be great! Let's hope that we can realize this very soon?
With "Leverage", Lyriel now has a pretty large pool of songs to play live. What can fans expect from Lyriel when they come to see you live this year?
The songs from "Leverage" of course, and a pretty diverse set composed of stuff from our other albums too. A few band members will be new for some fans, so it will be wonderful to see the reaction.
Are you going to play any all-acoustic shows? Your music would have just as much impact with or without the amps.
We'd definitely like to play all-acoustic shows in the near future, but nothing is determined just yet. We did a few all-acoustic shows in the past and we really loved them. The on-stage feeling is very different from what we are used to, but you are right, our songs work either way. And some songs actually work even a bit better in my opinion, because cello and violin are more evident and the melodies can really fly!
Famous last words?
Robert Frost's quote: "Two roads diverged in a wood, and I took the one less travelled by. And that has made all the difference."
Links
Latest Multimedia
Interview by Ed MacLaren
After an extended hiatus, Erben der Schöpfung has returned with the excellent "Narben der Ziet". The new music seamlessly combines metal and electronica in an industrial cloak of dark melancholy. Femme Metal gets personal with vocalist Dina Falk about the making of "Narben der Ziet" and her approach to music.
"Narben der Zeit" is finally out and it's definitely worth the wait. How has the response been to the CD so far?
Since we've still been fighting for the rights to finally release it – even if we got the rights to do so – we did not reach as many people as we could have. The response of those who we've reached is actually very good and we are happy about it.
It's been eight years since "Twilight" but many could say this is a new band. How did you and the rest of the new members get involved? Is Oliver still the creative center?
On "Narben der Zeit", he still composed all of the songs but with a little help on the ballad "Homeless" which I personally wanted to get done and on the album. On everything else, he did the structuring and composing and we just put our stuff on top. So it's still his project but with a band around him that is helping out on some stuff.
The current band has been together now since 2005. When starting "Narben der Zeit" was there a conscious attempt to start in a new direction or to continue Oliver's original concept of the band? How did "Narben der Zeit" evolve during that time until now?
We just started without any plan but knowing that we would be a little metal, a little electro and dark. That was it. We can't force the project towards a particular direction. We just start working and watch the results. One of the things we also knew was that we are getting away of this symphonic-female-metal image that a lot of people still put us in.
"Narben der Zeit" (or "Scars of Time") is an interesting title considering the tumultuous history of the band. Time heals all wounds but you still can bear the scars of the past – looking forward to the future while remembering past lessons. Is there an autobiographical reference within "Narben der Zeit"?
The album title has nothing to do with the band's history but with any lifetime. I guess that everybody has his wounds and scars of time and I guess this will keep on going like this for a lifetime. We chose this title because everybody has got his own and personal scars.
"Narben der Zeit" has evolved the Erben der Schöpfung sound considerably since "Twilight". The metal sections are heavier, the EBM sections are more danceable and the overall feel of the CD is much darker. How did the music for "Narben der Zeit" develop?
This is just a natural development of Erben der Schöpfung through changing members, through Oliver's personal development and through time. We didn't force anything because we think that forcing development does not work. Development is something working independently and in need of time and different phases. You need to develop yourself too otherwise your project is standing still as well.
I'm having a tough time figuring out how to categorize your music for my iPod (which is a good thing in this case). Metal has progressed to a point where it incorporates many different genres to keep the music fresh and moving forward. I see Erben der Schöpfung as a metal band at the core but then again others might argue that you're a very heavy EBM band. How do you view the band's sound?
This is difficult to answer. I'm not a friend of categorization and categorizing our own music is giving me a hard time! Well, I know that people need categories in their whole life to get a certain order to it but I like things that drop out of the usual schedule. Maybe Erben der Schöpfung is just something not fitting in anywhere or even better: fitting any mood. If you feel metal you'll hear metal and if you feel EBM you'll hear EBM.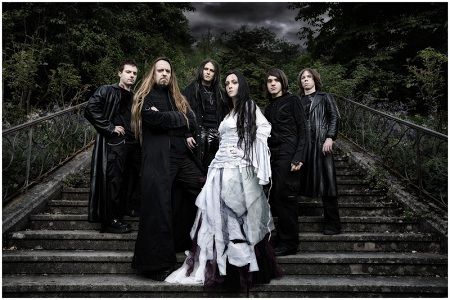 Having that inherent uniqueness in your music lets you stand out from other bands and helps you carve out your own niche. Musically, the rewards are many but are there any drawbacks to following a distinct musical vision?
We don't fit in anywhere! Of course, you'll have a hard time doing something unique or new that people are not used to. There are some that just don't understand our music and act very different because of that. The worst case is if they fit you in a certain category that we don't fit in and then tell us that we'd done an awful job. Also, we are always kind of unsure – even if we are not up to fulfilling expectations – but doing something unusual is making us scan a lot of reactions. We have to find our place and maybe settle down or maybe not.
There is a recurring theme running through "Narben der Zeit" dealing with children and child-like qualities. Tracks like "Jane Churm", "Homeless", "Leaving" and "Your Lullabies" are told with a child-like innocence but at the same time from a perspective of innocence lost. How did the lyrics develop for this CD and what experiences did you draw from while writing them?
While writing the lyrics to "Narben der Zeit", I mostly wrote down the first thoughts that came upon my mind. I didn't play a lot with words and I didn't think about them for a long time so it's just my first thoughts and feelings. That was a good way for me to write the first lyrics but they were also very open to attack and very personal. If I now look at the lyrics it is a lot about looking back and discharging childhood or a certain piece of my inner child. I would say that I've lost a lot of innocence in my childhood and early teens to twenties but I'm gaining it back now in a whole other quality. There was a lot of reformation and inner cleaning going on during the last two or three years and I guess that the lyrics to "Narben der Zeit" were doing their part.
Your ethereal and melancholy vocals are a perfect fit to the dark gothic mood of the music – it makes for a diverse listening experience with headphones in the dark. How did you develop your vocals when recording this CD?
Developing vocals was a similar process to writing lyrics for this album. I just sang whatever came upon my mind and it was fitting the mood; I came in listening to the plain composition, writing the lyrics and even now listening to the songs. It's a strange mood but it was the only way for me to do the vocals on this album. Anything else just didn't feel right.
What are your tour plans for supporting "Narben der Zeit"? Are there any international dates planned or touring overseas?
We definitely want to present "Narben der Zeit" live and play gigs but we don't have any dates planned yet. Right now it's very difficult to tour if you are starting or restarting a project and next to it three of our band members have to attend school so we do have to plan very tight. But we are working on it and hope to play live soon. Dates overseas are depending on how many people would like to see us playing and on getting in touch with a good fitting booking agency.
Hopefully, we won't have to wait another eight years for new music from the band. Is there any new music in the works or a remix album?
I hope so too! We are working on new songs right now and for now it's looking very good to record a new album soon. We are very productive and industrious since Christmas but a lot of work is still waiting to be done.
2009 is gone and we're into 2010. Does the band have any musical New Year's resolutions for the new decade?
We'll see!
"Narben der Zeit" is rapidly becoming one of my favorite CDs of 2009. What were your top CDs this year and what made them standouts for you?
Ouph… Actually, I didn't listen to a lot of music this year besides our songs…maybe Devil Driver's "Pray for Villains" and Rabia Sorda's "Noise Diary" but I've missed all the other good releases in 2009. I've rather been listening to old ones that year.
Links
Latest Multimedia
Interview by Marc "Peston" Sels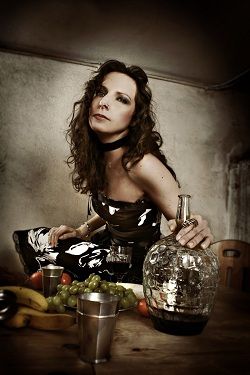 Elis is a band from Liechtenstein and was formed in 2003 after the split from Erben Der Schöpfung. In 2006, on July 8, their vocalist Sabine Dünser died of a celebral hemorrhage. She was replaced by Sandra Scheleret, well known as guest-singer on some Samael-cd's and ex-vocalist of Dreams of Sanity. It is with this Austrian musician that I had this interview.
How is the Beauty and the Beast tour going?
The tour was really nice! I think it is very rarely that you have so many nice people together without any exception. We enjoyed it a lot. I even had the chance to join Atrocity for the tour as a guest vocalist. This came very surprising as it was a spontaneous idea, but I had lots of fun.
Can you tell us something about the new album "Catharsis"? Some favourite numbers?
"Catharsis" is very important for me, the reason is that it is like a new chapter, a new beginning for me. About a year and a half before I joined Elis I got the diagnosis Morbus Hodgkin which is a kind of lymph node cancer. In the months that followed I had to go through chemo- and radiotherapy, and it was a very hard and harrowing time for me. I completely changed my way of living, and since then I see things totally different. When I started working on the vocals for "Catharsis" all these feelings broke their way to the surface, and so most of the lyrics are very closely connected to what I experienced at that time. All songs are very dear to me but I guess my favourite numbers are "Firefly", "Mothre's Fire" and "Das kleine Ungeheuer".
Was it hard to replace Sabine, emotionally and musically talking?
Yes it was hard, I think for all of us. When somebody passes away so young and so unexpected it is hard to continue. Although we really liked eachother a lot from the beginning on, for me it was difficult to find my own place in the band, and for the guys it was hard to start a new chapter. We took some time to find together. Musically wise it was not that difficult because Sabine's lines are nice to sing and her lyrics touched me a lot, so I feld connection to the songs very quickly.
Is it easy to produce the same sound on stage as on the albums?
No, I wouldn't say so. In the end it is very difficult to get a good live-sound. Mainly it depends on the sound engineer, and we are not often able to bring our own one.
"Griefshire" was a concept CD. Isn't it difficult to play some songs live, or don't you use these songs on stage?
We are playing the "Griefshire" songs life, but never in the context of the concept. It is not so difficult because we see each of them as an indipendent individual, with it's own message. For example "Show Me the Way" has a great statement.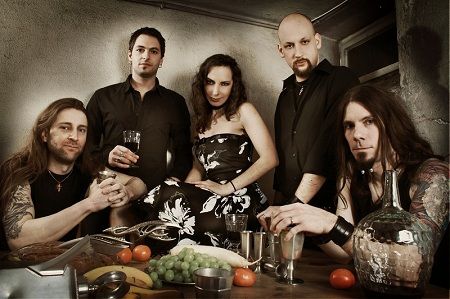 With the digipack edition of "Catharsis" comes a DVD from the gig at the MFVF 2007. What memories you have of that festival?
It was very touching because the audience welcomed us so well. The were happy with us that Elis is back on stage again, and we felt very comfortable that evening. I'm happy that this was the concert that was recorded for the live-DVD!
The band keeps the tradition of putting a few German songs on the album? Do you think non-German fans can enjoy this?
We hope so! Just see how people can enjoy Rammstein…hehe In the end the German language simply has a very different sound than English and it is tempting to use it as a stylistic device.
You also sing in Siegfried. How do you keep both bands apart?
As Siegfried was not so active in the last years there was never any problem for me. It is just coincidence that both albums were released at the same time. I do not do the lyrics for Siegfried and just contribute some vocal lines, so there is no "creative problem";). It is very nice to have the chance to show also another side of my voice, and the guys from Siegfried are really cool people, we have lots of fun when we are working together!
Is Elis, like a red somewhere, from the Greek Elis, land of Helia, or is there another explanation?
The name comes from the poem from an Austrian poet (Georg Trakl) "An den Knaben Elis" (to the boy Elis). Sabine made a successful song about this when she and the guys still were calling their band Erben der Schöpfung. They then decided to rename the band after this song.
What are the plans for 2010? Touring? A new cd? Etc…
So far nothing concrete but we are working on this! Touring would be very nice and of course we have to work on new material.
Links
6 color styles available:

Style switcher only on this demo version. Theme styles can be changed from Options page.