Browsing articles tagged with " different"
Label : Napalm Records
Review by Tony Cannella
On their new release, the Dutch symphonic metal band Delain offers their fans a little bit of everything. "Interlude" is the title and it features new material, cover songs, alternate versions of well known songs and a bunch of songs recorded live at the metal female voices festival. In addition to all of that, the limited edition comes with a bonus DVD of the band performing live.
"Interlude" begins with two new songs. The first one is the sexy "Breathe On Me" and is (in my opinion) the better of the two. The symphonic opening to the next new one, "Collars and Suits" gives way to the heavy riff and the song maintains an up-tempo, energetic pace throughout most of the song. Continue reading »

Interview by Alessandra Cognetta
In this interview we get to know more about Chaostar with the help of their lovely vocalist Androniki Skoula. Trying to describe Chaostar's music is a demanding task, a bit like telling your friends about a really good book you've read without spoiling the sudden twists or surprises. When you approach their music you have to prepare for the unexpected, the wonder, the emotions and lots of talent. Their latest masterpiece is "Anomima" (which we reviewed here already, a recommended read if you want to get an idea of how it sounds), released through Season of Mist at the beginning of May. Androniki gave us an in-depth overview of the creation process behind the new album, her own path as a singer with Chaostar and as a person, Eve's Apple (I'm always more than happy to talk about it!) and the immortal women of Greek tragedies like Medea and Antigone, but also the Greek philosopher Hypatia of Alexandria, who some of you may remember from the 2009 film "Agora". But enough with the spoilers, scroll down and start reading! Continue reading »
Label : Queens of Sheba
Review by Davide Torresan
Mediæval Bæbes is a British ensemble of female musicians founded in 1996. The passion for Medieval music is what these girls have in common. You can understand it from the arrangements and the theatricality whereby they propose their music. Often their songs are nothing more than poems accompanied with the sweet melody of an harp, a violin, a flute, a lute and some low percussions.
In their texts they use several languages which are often unknown to some people (me for example) like Gaelic, Cadenet and many more. This feature makes their sound truly unique and original. Mediæval Bæbes boast an highly respectable discography. They even have placed three albums into the top of the classical charts. Their 7th studio album is called "The Huntress", and it's a double CD. Continue reading »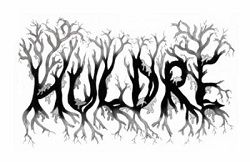 Interview by Matteo Bussotti
We're extremely proud to have here today Nanna Barslev, the singer from Huldre, a Denmark folk-metal new band. I listened to their first Album, "Intet Menneskebarn"…and I was simply stunned by the songs, the melodies, Nanna's voice and the general atmosphere it manages to create. Everyone of you should listen to it at least one time. This said…how could I not ask Nanna for an interview? I'd be crazy! And…here it is! Enjoy it!
Hi Nanna! Welcome to Femme Metal, we are very pleased to have you here with us! How does it feel, after 6 six years, to have your first full-length released?
Thanks a lot Matteo. I am happy to be invited to your awesome zine. We are very proud to present our debut album "Intet Menneskebarn". I feel things are making sense, when we finally share our songs and strange folklore universe with people worldwide and we are honored that so many like our debut album.
Your live performances are been compared to Korpiklaani's ones, for the energy of your audience. From your point of view, what do you try to convey to your audience in your exhibitions? I bet you're really happy when you see a reaction from the "other side" of the stage!
We are trying to give people a whole experience, and like the huldres from the folklore do, luring the audience into our music and world, with dance and song, making them forget everyday life.We balance between seriousness and irony. My mission is to be present and interact with the audience, bring them through many emotions, fun, sadness, tragedy, brutality, love etc. Our songs are all in different moods, so we can go from a tragic song to the next song where we invite to folk dance. And yes, that's makes me very happy, when I see the audience respond with energy to our concerts, and of course we have fun on stage as well. Continue reading »

Interview by Tony Cannella
As she enters into her 30th year as a recording artist, Doro Pesch shows no signs of slowing down. In fact, she continues to be one of the hardest working and driven musicians in all of rock, yet through it all she remains one of the nicest and down-to-earth people you will ever meet. With her new album "Raise Your Fist" being her most successful in years, Doro is gearing up for a busy 2013 and beyond. That is good enough reason to catch up with the metal queen and get low down on what lies ahead.
You were recently on tour in Europe for about a month before Christmas. How were the shows?
Yeah, we were in Germany, England, France, Czech Republic, Belgium, The Netherlands. Everybody was singing along, getting so excited. I really felt the new songs sounded awesome. The tour was mostly so out. 3 or 4 gigs were 99% full and all the other gigs were sold out. As we went on with the tour, every day we had some new news about shows selling out. It was great, so I think the record did really well and that was one of the reasons why there were so many people at the concerts. The whole tour was, I think the best tour we did in, oh god, I don't know in how many years. Playing packed places that's always so, so great. I hope when we do the American tour people will be just as excited, I'm so looking forward to it. But Yeah, I think the album was totally embraced by the fans and sometimes I saw some comments on the internet saying 'you guys don't play enough of the new album' and I didn't expect that because usually everybody wants to hear all of the classics. We did a set list where we combined all of the best songs from each album, but then sometimes we played more of the new record. In the States it came out a little later than in Europe and it made the billboard charts at number 64. I tell you, it moved me to tears, I was so happy to hear that, because you know how much America means to me, and that was the icing on the cake.  Continue reading »
6 color styles available:

Style switcher only on this demo version. Theme styles can be changed from Options page.