Browsing articles tagged with " doom"
Label: Dreamcell 11/Wormholedeath/Aural Music
Review by Tony Cannella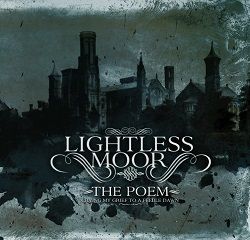 From Italy, the Gothic Doom Metal band Lightless Moor formed in 2001. After their initial EP "Renewal" was released in 2006, they recently signed to the up-and-coming label WormHoleDeath and it is through that label that they have released their long awaited epic debut, "The Poem – Crying My Grief to a Feeble Dawn". With a name like Lightless Moor and judging by some of the song titles, it is easy to see that lyrically they explore the darker side of life and the music provides the perfect soundtrack.
The ominously eerie intro segues into the heavy doom-laden opening track "The Lyrics of the Journey". Lightless Moor utilizes two lead vocalists. Continue reading »
Label : Cyclone Empire Records
Review by Luisa Mercier
Black Sun Aeon is the solo project of Tuomas Saukkonen, who is already involved in many other bands (Before The Dawn, Dawn of Solace, RoutaSielu). He used to keep this project to explore other sides of his music mixing gothic, death, doom never losing sight of melody. While the previous work "Routa" was mainly focused on instrumental music, "Blacklight Deliverance" has two guests singers that alternate in the seven tracks: Mikko Heikkilä and Janica Lönn (female singer from Lunar Path). The opener "Brothers" has powerful yet melodic riffing as only Finnish can craft, while Tuomas growls and Janica creates magical landscapes with her vocalising. Towards the end an acoustic interlude makes everything softer and sweeter. There is a real winter mood throughout the song that goes on with the following "Solitude". Continue reading »
Label : Relapse Records
Review by Matteo Bussotti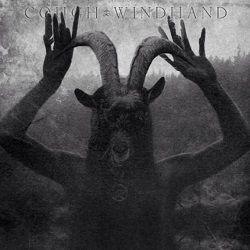 This split album divides into two 18-minute-long parts. Cough deliver a single, long song, which is more of an immersive experience rather than a simple song. Windhand give us two songs, for a most fast-paced experience, even if the second one, "Shepherd's Crook", is more slow-paced and "doomy". If you're looking for a proper doom album, you found it. This one is made by two excellent bands, too! I don't think, if you're into the genre, you'll be disappointed for one second by "Reflection of the Negative". Its slow, heavy rhythms, gloomy lyrics, heavily distorted guitars deliver sensations only well-made doom metal can.
In particular, Cough's song, "Athame", is a lot more atmospheric than Windhand's ones; you'll get trapped into it for its slow beat which makes you almost feel uncomfortable, but in a beautiful way. The guitars, with their heavy chords, deliver such power you'll feel overwhelmed by them…and I couldn't ask for more from a song like this. Continue reading »
Interview by Miriam C.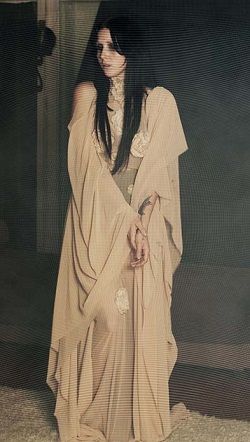 Chelsea Wolfe is really a strange beast. Musically is quite impossible to define [she mixes doom, folk and acoustic music] her but the beauty in her music is that she's able to mesmerize you, haul over another dimension. Until then, please take your time to discover about this magnetic sorceress.
For being so young, you have already published a lot of records and I've really enjoyed the "Prayer for the Unborn", congratulations. What can you tell us more about your musical background and when is started your passion for the music?
I'm not so young. I've been making music since I was child. I already thought of myself as old when I was 18. I always have written songs and I always write songs and I will until I die.
You have released on Southern Records for the Latitudes Session "Prayer for the Unborn". First of all how's born this collaboration with Southern Records?
Last year I recorded five covers, or interpretations, of Rudimentary Peni songs based on only reading the lyrics or only hearing the song once, so the covers are very loose. It's why I called it a tribute. I love Rudimentary Peni's lyrics.. very frantic and poetic.. a special way of summing things up. Anyway, Southern Records asked if I wanted to record a session for Latitudes while I was in London for a show in April I think so I decided to re-approach the tribute songs and record them at Southern with my band. Continue reading »
Independent Release
Review by Tony Cannella
From Brazil, the band Eternyx formed in 2008 and has just issued their debut album "Unknown Way". Throughout the 10-song 38-minute album, Eternyx offers various styles of metal, from death to doom to progressive to symphonic metal. Lead vocalist Aline Vandrack provides both clean and extreme vocals and the band is there every step of the way to compliment the duel vocal styles.
"Unknown Way" begins with the symphonic "Trust Me". This is a huge sounding intro which segues nicely into the over-the-top bombast of "Lake of Tears". The guitar riff is simply crushing on this one and the clean vocals soar right along with the music and the grunt vocals come into play as well on this one. Continue reading »
6 color styles available:

Style switcher only on this demo version. Theme styles can be changed from Options page.