Browsing articles tagged with " doom"
Label: Woodhouse Records/Feuerbaum Records
Review by Tony Cannella
For anyone who still hangs on to the notion that metal is a limiting art form than I would direct them to the female fronted German trio Via Obscura and their new album "Gedanken". Make no mistake about it, this is not uplifting head banging metal, instead Via Obscura are little bit more on the dark and melancholic side.
The songs on "Gedanken" are ethereal, eclectic and emotional. The band fuses heavy doom-metal like riffs with the wispy melancholic vocals of Anne S. Thinius to create an alternative blend of some unique metal music. The tempo is slower paced for the most part and the vibe is foreboding from the very beginning of the opening track "Moment". The eerie sounding organ intros the next track "Dreck" as some monstrously heavy riffs joins in. Continue reading »
Label: Svart Records
Review by Cristina Gregori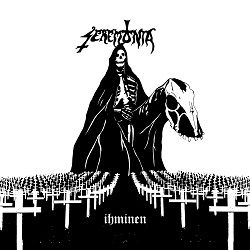 Seremonia is a Finnish band, they play heavy psychedelic rock sings in Finnish language. The band influence can rely on the Finnish punk and prog rock. The voice of Noora Federley preaches the dark gospel that takes us into the dark. "Ihminen" means "Human" in Finnish brought us like magic in a perfect dark ceremony. It start fast with the witch master "Noitamestari" where Noora fully display her scratchy vocals. The whole album continues with moments of progressive and psychedelic rock wheelies.
The guitar riffs are really good in particular on "Ovi" - that is one of the most appeling- but the best surely is "Suuri Valkeus" ("The Great Light") it's so energetic and it fits perfectly. Continue reading »
Label: Endless Winter
Review by Vard Aman
I have waxed lyrical before about well played Doom Metal, but as it's been a while let me remind you. Doom Metal is one of the most extreme forms of music around; slow, powerful, stirring, epic and dark. Doom Metal is usually associated with scenarios of despair, sombreness, emptiness and grief; but when played well, it creates an uplifting release through these scenarios: a blissful oneness with the despair and the emptiness. It opens the darkness up so that you may own it and rule it: the powerful, yet haunting atmospheric and melodic sound of desolation consumes you, and as it does so it lifts you up above it as its master and holds you there for as long as you are willing to be ruler of the darkened depths, instead of a mere overlooked unit in the overcrowded shallows.
"Farewell, your life erases me. Forever fail. Forever die…" Continue reading »

Interview by Vard Aman
Mortalium is a Gothic Doom Metal band from Kharkiv in Ukraine. However, don't let the the phrase "Gothic Doom Metal" fool you into thinking that you know more or less what they will sound like before listening to them – they are much more than that, and they are much more diverse than that. Mortalium is a band that have, in their very few years of existence, carved out a corner of the genre that belongs to them and to them alone. They have recently released their debut album, entitled "A Gap Between Birth and Death". I caught up with their vocalist and guitarist, Maria Nosyk, for a session of Q & A.
Hi and welcome to Femme Metal Webzine! So, when and how did Mortalium start up?
Hi! Good to see you finally and thank you for your invitation! Well, Mortalium started about 4 years ago in mid 2009. After 2 years of cooperation in a gothic metal band called Apparent Distinctions, Yaroslav (keys, vocals) and Maria (vocals, guitar), discovering particular points of contact in the views on musical activity, offered a new band development project to their mates. Continue reading »
Label: Relapse Records
Review by Matteo Bussotti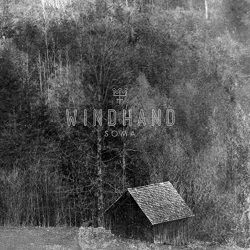 I've already reviewed Windhand, on the occasion of their split-EP with Cough. And I have to say my thoughts about this band haven't changed a bit. No, sorry, they have changed…in better.
"Soma" is clearly a doom metal album, with heavy distorted guitars, slow, defined rhythms, atmospheric, gloomy singing. The result will easily get your attention, and won't let it go for the whole album, even if it's long…more than one hour! Every song is 6 to 8 minutes long, and just when you thought you're through…here come the last two songs, with their 13 minutes length for the first one ( "Cassock" ), and…30 minutes for the second (and last) one, "Boleskine"! Continue reading »
6 color styles available:

Style switcher only on this demo version. Theme styles can be changed from Options page.