Browsing articles tagged with " electric"
Label: O.R.A. Music
Review by Tony Cannella
After listening to the debut album "Black Moon" from the Finnish hard rock band The Electric Lady, I have to say that I was pleasantly surprised. This is a band that has managed to fly under the radar, but with "Black Moon" The Electric Lady are about to make some noise.
The intro "Prelude" is followed by two songs that put their melodic hard rock sound on full display. "A Man of That Kind" and especially "Secret Love" really caught my attention with their melodic choruses and overall likeability. "Your Heart is 100 Times Bigger Than Mine" has a pretty cool bluesy sound and a slower tempo. Minna Ora's vocals are quite effective and perfect for this band. "Let it Rain", "You Can't", "Through Ice and Snow", "Black Moon" and the closing number "That's the Way" were all very impressive as well. Continue reading »
Label: Spinefarm Records
Review by Tony Cannella
Spiders are a hard rock band from Sweden. On their second album "Shake Electric" the band combines elements of 70's influenced classic rock, blues and even a punk rock swagger.
The pounding rhythm of "Mad Dog" starts us off with a bang. "Shake Electric" is next and is just a straight forward heavy guitar rock tune. Other highlights include: "Bleeding Heart", "Back on the Streets", the punkish "Control" and the bluesy Janis Joplin-esq "Hard Times". Vocalist Ann-Sofie Hoyles has a ton of charisma behind the mic. The guitar riffs are huge and definitely showcases their affinity for 70's hard rock. Continue reading »
Interview by Miriam C.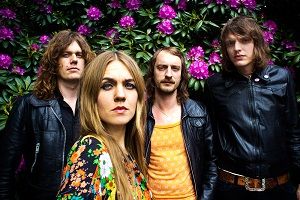 Lately, there are a few many current music realities that are trying to revive a musical genre that to some people is still interesting, the rock music, that allowed KISS, Lynyrd Skynyrd and The Doors to become famous. Spiders is the latest band in being successful in this hard task. Recently arrived on the shelves, "Shake Electric" embodies perfectly the spirit of the '70s that now is almost lost. On the occasion of the release of this brand new album, I had the pleasure of meeting the lovely Ann Sofie in the backstage of the Mostovna venue in Nova Gorica (Slovenia), where the band has had the opportunity to share the stage with Vidunder and Horisont. Continue reading »
Interview by Tony Cannella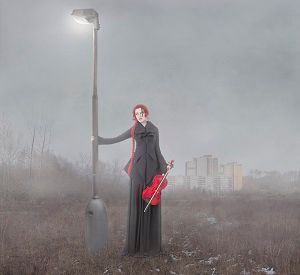 Eklipse
hail from Germany and are an all female String quartet – what a concept. They recently made their American live debut on tour with Kamelot and Delain. I was interested to see how the band would go over with a metal crowd and I got to experience firsthand the enthusiasm that the band generated with their live performance – in fact they went over incredibly well. With their sophomore release "Electric Air" out now, Viola (who also plays Viola) was kind enough to answer some questions for us.
Please introduce the band members?
It's Miss E. on violin, Viola on the Viola, Helena on the Cello and Scarlett on Violin. Continue reading »
Label: Premium Records/Soulfood Distribution/The End Records
Review by Luisa Mercier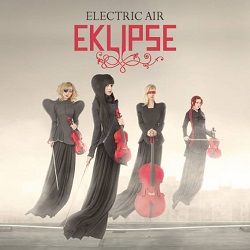 Second release for the four girls string quartet that debuted an year ago and supported Nightwish during their Euro tour. I had the chance to see them live in this occasion and really appreciated their first album, so I was really curious to hear how they evolved and what they chose to cover in this new "Electric Air". I might say that in my opinion the sound is more mature, richer and lush and the songs choice is darker, less mainstream even though the first single "Titanium" (David Guetta cover) might you think differently.
The arrangement is really baroque anyway so there is nothing of the dance original.  It is followed by a really elegant cover of Massive Attack "Teardrop" and a beautiful on of Lykke Li " I Follow Rivers". Continue reading »
6 color styles available:

Style switcher only on this demo version. Theme styles can be changed from Options page.