Browsing articles tagged with " electric"
Label: Premium Records/Soulfood Distribution/The End Records
Review by Luisa Mercier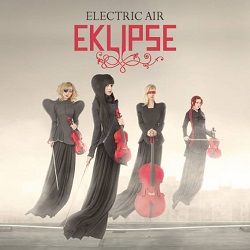 Second release for the four girls string quartet that debuted an year ago and supported Nightwish during their Euro tour. I had the chance to see them live in this occasion and really appreciated their first album, so I was really curious to hear how they evolved and what they chose to cover in this new "Electric Air". I might say that in my opinion the sound is more mature, richer and lush and the songs choice is darker, less mainstream even though the first single "Titanium" (David Guetta cover) might you think differently.
The arrangement is really baroque anyway so there is nothing of the dance original.  It is followed by a really elegant cover of Massive Attack "Teardrop" and a beautiful on of Lykke Li " I Follow Rivers". Continue reading »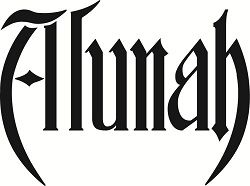 Interview by Alessandra Cognetta
Soph Day is the lead singer and guitarist for the English doom metallers Alunah. With two albums released and an upcoming European tour in 2013 we took the chance to have a nice chat with her about the band, the music, vinyl vs digital and more. If you're into doom, check out their work ("White Hoarhound" is already out and is getting a special vinyl edition very soon!), you definitely won't be disappointed.
Hello and welcome to Femme Metal, Soph!  It's a pleasure to have you here and feature Alunah on the 'zine. Let's start off with the big news: you recently signed with no other than Napalm Records / Spinning Goblin Productions! A limited edition vinyl is going to be released in mid January. So, how did you guys get to such an important deal and what was the reaction to the news?
Hello guys, thanks for having me! Yeah we're very happy to be working with Austrian label Napalm Records and their sub company Spinning Goblin Productions. The label is very important in terms of metal, and more recently in terms of stoner and doom metal with the likes of artists such as Monster Magnet, Brant Bjork, Karma to Burn and Candlemass. It's because of these artists that we came to be familiar with the label, and sitting amongst our musical inspirations is a dream come true. We released our debut album "Call of Avernus" on Catacomb Records which is run by myself and our guitarist Dave – so self-released really. "White Hoarhound", our second album was released on PsycheDOOMelic Records, another well respected Austrian label which we are proud to be a part of. Napalm Records will be releasing "White Hoarhound" on limited edition green vinyl and white vinyl, we basically sent it over to them for consideration and they got in touch, we couldn't be happier. Our PR Company Platinum PR also did an amazing job in getting us European press, which helped our profile over there greatly. The vinyl will be released on 25th January 2013, and pre-orders are available now from the label.
Music has evolved greatly throughout the years, and technological innovation definitely played a big role in the process. We've seen devices come and go in the blink of an eye. But vinyls seem to be willing to survive the change. Why is that? What is, in your opinion, their value and what do you think about digital music and the billion formats that are currently available?
You get a completely different listening experience with vinyl than you do with any other kind of format. I'm a graphic designer so being able to see the artwork up close is important for me. I remember when I was 14 years old listening to my mom's copy of Electric Light Orchestra's "Out of the Blue" for the first time. Staring into the amazing spaceship artwork and hearing this (for me) new sound blew me away, it gave me a whole new musical experience. In the 60s, especially with psychedelic bands such as The Grateful Dead and 13th Floor Elevators, the artwork was such an important part of the music, and that's been passed onto the stoner, doom and psychedelic scenes. It's definitely something we try to do with Alunah – make the artwork part of the music. With vinyl, the complete package is a piece of art, from the artwork and the way the sleeve folds out, to the colour of the vinyl and the warm sound and crackle of the music itself – it's precious and means different things to different people. Also, my heart is rooted in the 60′s and the 70′s, so for me, my favourite albums of all time were meant for listening to on vinyl, and this is how they are best listened to. The first bands I heard on vinyl were Deep Purple, Electric Light Orchestra and T-Rex, I'm not sure I would feel the same about those recordings now if I had first heard them on mp3. However, if you live a life of convenience where you require music on the go as opposed to sitting down and drinking it all in, then digital music is great! I don't actually own an mp3 player, but I have a Spotify account and racks upon racks of CDs. If I come across a great band or musician through Spotify, I'll buy their album, and I've found so many bands this way. I would never choose to download the album and listen to it on an mp3 player, but I suppose if I had to take public transport or work outside etc. then I definitely would. Nowadays people have more choice as to how they listen to music, and that can only be a good thing, you can wake with music, spend all day with music and go to sleep with music… what's better than that? Continue reading »
Photos and report by Jesse StClair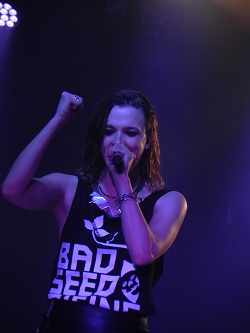 New Years Eve has long been a day of celebration and parties. Everybody knows about the massive countdown in Times Square, New York, but the true party was 3 hours south in a small club in Baltimore, Maryland. Halestorm headlined the Baltimore Soundstage on New Year's Eve to a sold out crowd of 1000 people.
The show was no ordinary concert, but rather a celebration of Halestorm's past, present and future. The night was divided up into two sections: Light and Acoustic as well as Dark and Electric. The first part of the show was the acoustic set. There was no intro music, the lights simply turns on and Lzzy Hale (vocalist, guitarist) walked onstage followed closely behind by the rest of the band. Everybody was dressed in white, and Lzzy even had on a long white gown. Almost right away, the band started playing "I'm Not an Angel" off their first album. Lzzy's powerhouse voice easy soared in the acoustic arrangements, with not a crack or flaw to be heard. Most bands soften their songs for acoustic sets, but not Halestorm. The band left after a few songs, leaving Lzzy alone onstage. Halestorm Rocked harder than most bands out there. Arjay (Lzzy's younger brother and the band's drummer) furiously pounded away on the Cajon drum box while his sister belted and screamed to a cover of Heart's "All I Want to Do Is Make Love to You". The band cleared the stage aside from Lzzy and Joe (the other guitarist). They talked about the old days of Halestorm where they would perform for hours in small bars. They launched into a favourite of theirs back then, a beautiful cover of The Bee Gee's "To Love Somebody" with just the two of them. Joe then left the stage leaving Lzzy alone. She told a humorous story about drinking an entire bottle of wine by herself and recording a song on her record label's voicemail which turned out to be "Hate It When You See Me Cry", which she performed on her own in a beautiful, stripped down arrangement. She then went over to the metal plated piano and played "A Rose in December" which is a song she wrote when she was 16 years old, and Halestorm was in its early days. That wasn't the only rarity in the acoustic set, in fact, most of this section was comprised of older songs, beautiful covers, and newer ballads which typically don't fit into Halestorm's rocking shows.
When Halestorm returned to the stage for the second segment, the Dark and Electric portion of the show, gone were the white gowns and attire and were replaced with black leather jackets, sunglasses and an overall sleek rockstar look. Once again, without any intro music, they dived straight into "Mz Hyde", which possibly is their heaviest song to date. It was quite a contrast from the acoustic set. Despite playing both guitar and singing, Lzzy found the time to run around the stage in her massive stilettos, a task no male rockstar could ever accomplish. Behind her on drums, her Brother Arjay was putting on quite the show. He kept making funny faces and sticking his tongue out at his sister. At one point, he was twirling his drumstick up in the air while using only 1 drumstick to do the part that typically both sticks were needed for. Continue reading »
Interview by Ed MacLaren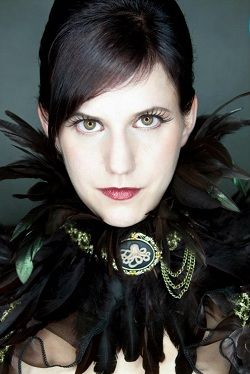 German folk-metal septet, Lyriel, have taken a giant musical leap forward with its latest album "Leverage". Fully embracing its inspirations and influences, Lyriel have crafted a singular listening experience that will embrace you with its soft gothic string arrangements while bludgeoning you with its pounding riffage. Vocalist Jessica Thierjung took some time to talk to Femme Metal Webzine about the new album and what lies at the core of Lyriel's sound.
Welcome Jessica! Thanks for joining Femme Metal Webzine for this interview! Congratulations on the release of "Leverage"? It sounds like your strongest album yet.
Hi! Thank you and yes; I am very, very excited about this release! "Leverage" means a lot to us. We are very proud and satisfied with it.
"Leverage" is a powerful and melodic album for sure – heavy and incandescent. The band obviously has high expectations for it.
Yes, we have. It was our aim that the production and songs should surpass the previous productions this time. We wanted the songs to be straighter than ever before and really grab the listener.
There are a lot of different styles battling for control on "Leverage" to great effect. Do you spend a lot of time experimenting with unorthodox arrangements and sounds?
To a certain extent! We've tried lots of sounds to make sure that the recordings sounded "clean" this time. We were much more meticulous than on the previous albums. Several times, we've re-arranged, re-recorded or made new vocal recordings in order to be satisfied with the end result!
"Leverage" seems most successful when it fully integrates the folk and metal styles. How do you find a balance within songs like "Parting" and "Aus Der Tiefe", or is the hybrid a natural sound of the band?
This hybrid is what Lyriel is all about and it's what defines this band. The Lyriel – style has grown quite gradually… Every band member has musical experiences that have grown from different kinds of music, so it's a constantly evolving process!
"Leverage" brings the heaviness out more so than your previous efforts. How would you describe the evolution of Lyriel's sound from "Paranoid Circus" to "Leverage"?
It's really the first time that we've had enough time to really refine our songs properly, I feel. Pleq from the Panic Room in Sweden mixed the songs and left a real trademark stamp on them! His clear and powerful mixes were exactly what we'd been looking for since the beginning and now I think we'll progress more and more.
Tracks like "The Road Not Taken" showcase the melodic, classical side of the band as well as its command of mighty riffage. Is that the sweet spot where Lyriel finds itself most comfortable and able to showcase its range?
Absolutely! Without a song like this, this really wouldn't be a Lyriel album because this is one part of our main musical bandwidth. We are lucky to have four melodic instruments (main vocal, second vocal, violin and cello), all working together, which means that we have so many options to use. And, we really like ballads because we can wallow in all the different melodies. We really love performing songs like this; whilst, of course, loving the harder side to our material as well.
With so many members, how do you combine the acoustic and the electric together in a way that lets everyone showcase their instruments?
It's not that simple but we're always striving to find ways to do it. We decided early on, to give more space to the acoustic instruments and reduce the amount of synthetic sounds on "Leverage". Whilst we were arranging the songs, we were always watching to make sure every instrument or voice will be used to its upper-most; and I think it worked out great!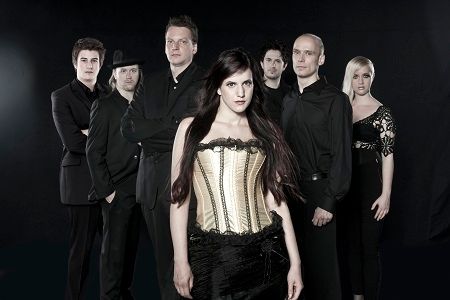 What is the composition process like for Lyriel? Do you compose acoustically and then arrange the parts for the heavier instruments?
No, not as such… Olli (Thierjung – guitar) writes the basic ideas on the PC beginning with the verse and chorus which just contains one main melody, bass and a harmony. Then the rhythm will be worked out and the arranging really begins. After that, the songs will be devised and worked through by the whole band before we go into the studio.
Lyriel plays to a lot of different crowds from goth to medieval; fantasy to straight ahead metal fans. What's the secret to your crossover appeal? Is it image, attitude, the music or all of the above?
Well, we actually feel very at home in all of these scenes, because our different band members all have very different roots. This puts us probably somewhere in between. And it's supposedly why different kinds of people at every age like our music. It's really fantastic to see the diversity of our fans at concerts or on the Internet!! It gives us an unrivalled opportunity to play different types of events, festivals, and concerts, with no restrictions!
What is the concept behind Lyriel? What are the essential elements of the band's identity? The folk metal genre is brimming with high-caliber bands. What do you and Lyriel do to differentiate yourselves from these other bands?
Our sound concept really doesn't fit into any scheme, and I think that makes a huge difference. We like to play different styles, but without losing the original Lyriel style itself – however difficult that is to define. I always pick out the cello and violin as our essential elements and we are always anxious to achieve new levels of sound and style using all the parts equally.(Laughs)It's a really exciting and creative time for the band at the moment. Partially, our music is inspired by other musicians in this scene, of course… But we're constantly trying to develop our own kind of music and style as well. So far, we're pretty happy with everything but we're still curious as to what comes next? Maybe that's what's exiting about us? We are not finished yet, and there is much more to come!
You sing two tracks in German on "Leverage". Is it important to represent your German roots instead of performing exclusively in English?
Yes it is, absolutely. We are German, so why not sing in German? Those songs just cry out for it! Then again, performing exclusively in German is not an option for us either. I personally love to sing in English. Linda (Laukamp – cello) writes the lyrics in English rather than in German because English has its own lovely way of transforming words into lyrics.
Tracks like "Looking for Love" and "Black Clouds" have one foot firmly in pop territory and the other in the rock/metal vein. Have you ever thought about moving in a more pop direction and make a run at international top 40 successes?
Well from a young age I have always had a love for a bit more rock/metal vibe on things and I just don't think I can move on from that just for the sake of being a top 40 success. (Laughs) Don't get me wrong – I would love to have a song on top 40 but I believe in sticking with what I like might get the same result. I have to say as a live performer I love having the rock/metal feel.
You've said before that you prefer to sing live than record in the studio. Your vocals on "Leverage" can be gentle and sweet but will instantly leap in power levels. How do approach your vocals in the studio to record that live sound?
I try to feel the 'magic' and the 'intent' of each song. When we are recording, we often discuss the meaning of the lyrics and by this, try to figure out how to use my voice to cause a certain mood. It was a constant dialogue between me and Tim (who recorded the album) so as to make the very best out of every song and I think it has worked really well!
Does performing your songs live bring out different elements of the songs than on the album?
Yeah, in a way it does because seeing someone preform live can be a stronger experience then an album – it's like a story being told. The songs are being influenced by the people playing the songs and you can give it that little extra.
Maybe a live album is in order to capture that vocal power and the musical diversity of the band?
Yes, a live album would be great! Let's hope that we can realize this very soon?
With "Leverage", Lyriel now has a pretty large pool of songs to play live. What can fans expect from Lyriel when they come to see you live this year?
The songs from "Leverage" of course, and a pretty diverse set composed of stuff from our other albums too. A few band members will be new for some fans, so it will be wonderful to see the reaction.
Are you going to play any all-acoustic shows? Your music would have just as much impact with or without the amps.
We'd definitely like to play all-acoustic shows in the near future, but nothing is determined just yet. We did a few all-acoustic shows in the past and we really loved them. The on-stage feeling is very different from what we are used to, but you are right, our songs work either way. And some songs actually work even a bit better in my opinion, because cello and violin are more evident and the melodies can really fly!
Famous last words?
Robert Frost's quote: "Two roads diverged in a wood, and I took the one less travelled by. And that has made all the difference."
Links
Latest Multimedia
Interview by Lindz Riot
Out of California comes a quirky band by the name of Clandestine. They came together in early 2006 and has since been a powerhouse of musical releases for those into complex alternative rock and heavy riffed progressive metal. Their biggest achievement so far is the creation of their full length album "The Invalid" mixed by producer Sylvia Massey. Just being signed to Nightmare Records, the album will be released worldwide in early 2011 along with a music video. The band is in hopes of making it over to Europe soon to perform to their growing fan base there. Fronted by the powerfully voiced June Park, a South Korean native who's endured quite the adventure over to North America, I had the chance to interview her via email to pick at her brain and see exactly what the bands all about:
It was a natural choice to express this sound and image for us. Progressive music and ideas, human psychology and surrealism have influenced us both musically and mentally. The challenge is how purely and effectively we can deliver such visions without being forceful or redundant.
Clandestine stands for mystery, secret, deception and a hidden meaning. Do you find this word describes your music perfectly?
I think it's quite effective in the sense that I'm lyrically expressing what is beneath our minds – the thoughts or ideas that you know are there but you try to suppress, ignore or hide from others. I'm not a psychologist but I tend to overanalyze the state of mind and strive to find the personal interpretation of it. The music we write goes along with that theme to complete the showcase of our world or secrets.
Are you the main lyricist and song writer of
Clandestine
? What is your favorite part about creating your music?
I'm the only lyricist in the band and writing the vocal melodies is also entirely my job. For "The Invalid" I and our guitarist Dan Durakovich equally collaborated on writing the music. I expect to involve everyone else in the band to take part in the writing process for the next album, because one of my favorite parts about creating music is fusing different influences into something that is fresh and not easily expected.
So which song is closest to you? Did you fully write it?And what's the story behind it?
The album's title song, "The Invalid" is about a patient who is suffering from an incurable disease longing for their right to die. First of all, I'm not one of such patients but I used to get very ill for no apparent reason. It kept coming back periodically for almost 10 years, haunting and paralyzing me in agony each time it hit. That really made me think about the people who are experiencing much more pain than me, such as the ones with a terminal illness or unidentified disease. I tried to imagine the unfathomable amount of pain they must go through while I was sick. In the song, I'm not trying to say that people in such conditions should be able to choose life or death. What I wanted to express was the physical and mental suffering that cause some people to involuntarily yearn for such an extreme choice. I truly support the idea that every minute of life is precious, but also can see how every minute of it can be so cruel.
You have quite the education behind you. Are you a believer that knowledge is power?What's the most important lesson you've learned along the way?
Knowledge could be a powerful thing but it depends on how we utilize it. I have learned that there is nothing wrong with not knowing something but having no desire to learn is a problem. It's not from the academic stand point; it's about life in general. Some people hold the idea of changing in abhorrence because they are used to what they think they know.They always say they hate this and that for no apparent reason. They don't want to accept the fact that someone else knows more about something than themselves and disapprove of others for their efforts to change the world to be a better place. I could have been one of those people if I didn't continue my education. I used to have a very unidirectional attitude toward what was happening in the world. I believe it was because of my fear induced from the lack of knowledge. Now I can better embrace different aspects of society with comfort.
The Musician's Institute is world renowned for its excellence in producing top quality musicians. How has your experience at M.I. been for you? Do you find it super challenging?
It was great!I learned to come out of my shell which was a very valuable lesson. I grew as a person too because I was taught what my strengths and weaknesses were.They were honest about it and willing to help. MI is full of resources – not only the faculty or musical content, but also the people you meet while you're there. As long as you stay on top of things and be a good student, you will get a lot from it.It gets challenging if you challenge yourself but I wouldn't say that's everyone's case.
I read on your personal MySpace page that you have been to Canada for schooling. Are you originally from there? How did you like Canada? How did you find the music scene? And what do you miss about Canada?
I was born and raised in South Korea. I decided to relocate to North America to pursue a music career and I arrived in Toronto when I was 17. First I went to college for ESL programs and then I went to an audio recording school in London. I miss that city because it was such a lonely place but I felt very creative. It was very safe and clean and the people were nice too. I don't have much experience with the music scene in Canada which is a shame. I didn't go out because I was still a minor and wasn't very comfortable with English at that time. I wish I could go back to experience Canada all over again.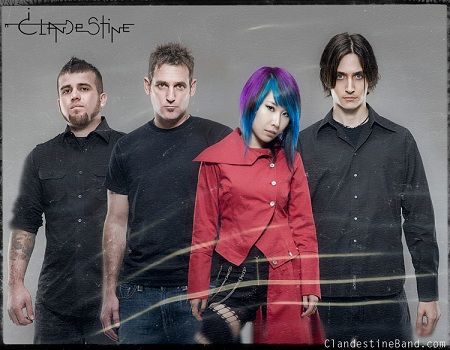 At what age did music start for you? Who influenced and supported it?
I always liked singing since I was a little girl. My mother is a great singer. Although she never pursued it professionally, just being around her influenced me to sing. I started listening to rock/metal when I was around 13 and I realized that I found what I really wanted to do. I told my parents that I wanted to learn electric guitar and they thought I was crazy. My mom felt sorry for me and sent me to classical guitar lessons which I didn't enjoy very much. A few years later, my parents finally decided to support me. My father bought me an electric guitar when we took a vacation to America. I started writing on my computer when I was 15 and soon after that I left home for my journey.
How long have you been singing for? What is your background with singing? And is there any style of singing that you prefer?
I always sang by myself but didn't have any lessons until I was 20. I prefer to sing with range and power. Although it's a lot of work, I tend to sing that way because my voice has the most quality in that style. I would like to develop different styles that are more comfortable and relaxed though.
Who are your biggest influences that have made you the musician you are today?Who are some of your favorite singers?
I know it's going to sound cliché but I will have to say it was my mother who influenced me to sing in the first place. She had a powerful voice, artistic visions and personality that surprised everyone and I wanted to be like her. On the other side, I was involuntarily affected by the negative side of my life. I was quite dark through my childhood and teenage years, mostly because of family problems and being ill-adjusted in school. Although I'd rather not recall those memories, I know they developed me into who I am today. I could be doing something different if I didn't have those kinds of experiences. My favorite singers are Maynard James Keenan, Bjork, and Jonas Renkse from Katatonia. They all have their unique ways of expressing themselves which is brilliant.
Rock and Metal for many years has been mostly dominated by males, but things have changed drastically the last decade for female musicians sharing the stage.Are there any women in music that have hugely influenced you ever at any point?
There are a lot of great female musicians in rock and metal but I never thought about becoming a rock singer because of a woman who was doing it. I was influenced by the music itself and most of the bands I liked had male singers.It didn't bother me because I was never insecure about being a girl. I accepted the fact that I can't sound like a male singer but I was confident that I could perform the task in my own ways. Just like anything else, there will be people who like it and don't like it, and it's their choice to listen to my music or not.
Are there any bands out there currently that you are really taking a liking to?
I've been listening to Katatonia a lot.Their recent two albums have the right amount of doom and progressive influences, beautiful vocals and words which I enjoy very much.
Either that singing do you play any instruments?
I play some guitar and keyboard.
What's something really interesting about yourself that no one would expect to hear? Something like a weird talent or unique hobby you have?
When I was little I was an unprecedented animal impersonator, but I lost that superpower as I approached adulthood. Now I'm just an avid animal lover. I live with four small parrots that eat much better than me.I would cook for them even if I have only time to eat ramen or frozen food. I trained some of them to talk, shake hands, fetch a ball, play basketball and roll over on the ground. I also love horses and go for a ride once in a while to unwind. I was once the youngest equestrian in a jumping competition in Korea.
Links
MySpace * Facebook * Twitter * Site
Latest Multimedia
6 color styles available:

Style switcher only on this demo version. Theme styles can be changed from Options page.