Browsing articles tagged with " end"
Interview by Miriam C.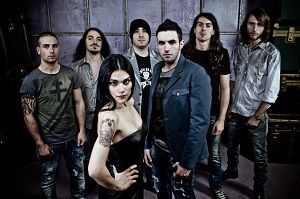 Commercial choices sometimes are a little pandering and they cannot and must not be discussed, as it's necessary for the success of a whole project. Pursuing The End from Italy is the perfect example of this, due to the change in the music sound, now based on the metalcore genre. We had the pleasure to exchange some chats with Giacomo and Chiara, the singers, that explained us the latest news about their band.
Hi Chiara, hi Giacomo, welcome to Femme Metal. Let's begin our chat talking about your debut album. It's called "Symmetry Of Scorn" and it'll be out soon. Would you mind sharing some details with us? Let's start from the album title… Continue reading »
Label: Premium Records/Soulfood Distribution/The End Records
Review by Luisa Mercier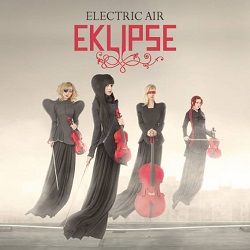 Second release for the four girls string quartet that debuted an year ago and supported Nightwish during their Euro tour. I had the chance to see them live in this occasion and really appreciated their first album, so I was really curious to hear how they evolved and what they chose to cover in this new "Electric Air". I might say that in my opinion the sound is more mature, richer and lush and the songs choice is darker, less mainstream even though the first single "Titanium" (David Guetta cover) might you think differently.
The arrangement is really baroque anyway so there is nothing of the dance original.  It is followed by a really elegant cover of Massive Attack "Teardrop" and a beautiful on of Lykke Li " I Follow Rivers". Continue reading »
Label: Bakerteam Records
Review by Tony Cannella
From Italy, the thrash/death metal band Pursuing the End formed in 2010 and released their debut EP "Dawn of Expiation" in 2011. In 2012 the band released the three song single "Withering". Following some key line-up changes including the addition of new female vocalist Chiara Manese (formerly of Astral Dive and Inside Mankind) Pursuing the End returns with their debut full-length "The Symmetry of Scorn". To put it simply, Pursuing the End is back with a vengeance.
The opener "The Last Truth" begins with a techno style intro before evolving into a chaotic thrash tune with chugging guitars and lightning fast riffs. Male vocalist Giacomo Benamati offers some mean sounding vocals whilst Chiara Manese puts her own angelic stamp to the songs. This is only the beginning and from there Pursuing the End maintains a high level of intensity throughout the disc. Continue reading »
Independent Release
Review by Tony Cannella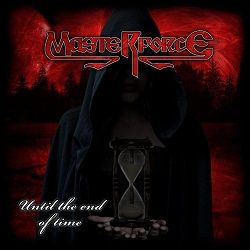 Hailing from (Where else?) Italy comes the 6 person power metal band Masterforce. This band also employs a full time violinist which perhaps sets them apart from a lot of power metal, since violins are usually associated with folk metal. Masterforce is fronted by the vocals of Francesca Bidut. Their debut demo goes by the title of "Until the End of Time", so let's delve into it a bit.
There are four songs that make up "Until the End of Time" and to me the best part of the demo is the guitar playing and power metal and classic metal riffs the infuse every song, and that's taking nothing away from the other musicians particularly vocalist Francesca. Continue reading »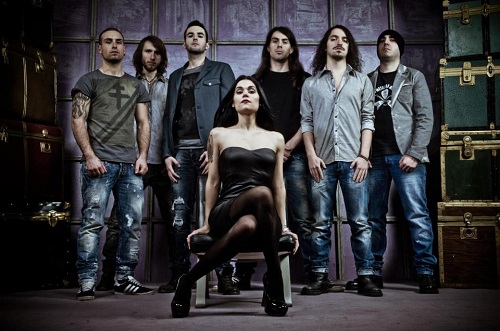 Italian symphonic metal band PURSUING THE END has been confirmed for ROMMELROCK 2013. The festival will take place in Maasmechelen (Belgium) on August 16-17 and they will have the pleasure to share the stage with THERION (special 25th anniversary tour), TOKYO BLADE and many others cool bands!  Continue reading »
6 color styles available:

Style switcher only on this demo version. Theme styles can be changed from Options page.