Browsing articles tagged with " english"
Label : Metalism Records
Review by Vard Aman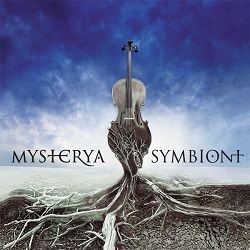 This was one of the most anticipated releases in a year full of highly anticipated releases, and Mysterya (from Kiev, Ukraine) did not disappoint one little bit. Actually, it was even better than I was expecting – I always knew this band was good and would release a good album, but I wasn't expecting it to be quite this good. The time and the effort that went into it has certainly paid off!
Mysterya play catchy and melodic Symphonic Metal, not too unlike "The Silent Force" era Within Temptation but with a heavier overall feel and with a different vocal style. Mysterya's vocals are quite unique – there can be no mistaking Irina Vasilenko (aka Anyri) for any other vocalist, nor is there anyone I can think of to even compare her to (OK, maybe a little bit to Adele Ri, the new singer of Semargl – and they kind of look similar too…). Continue reading »
Interview by Alessandra Cognetta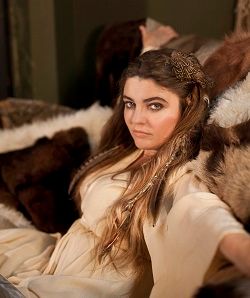 I know we're a primarily metal-based webzine, but I'm sure all of you are going to appreciate this little detour with the astonishing Mediæval Bæbes. An all-female group of talented artists from the UK, the Bæbes are a must for everyone of you out there who's even just mildly interested in folk, classical and choral music. Haunting voices and beautiful arrangements supported by lyrics in (not only!) Middle English will take you back to the times of courtly love and ancestral symbolisms. In this interview we meet the founder and core of the group, Katharine, who kindly shared with us insights on their latest (double) album "The Huntress", singing in different languages, visual elements, dances and much more!
Hello and welcome to Femme Metal, Katharine! It's a pleasure to have you here and to be able to feature such a gem as the Mediæval Bæbes. How are you and how's it going for the "Bæbes", lately?
We had a very exciting year last year. Many years of hard work finally paid off with the release of our epic double album "The Huntress".  Continue reading »
Independent Release
Review by Luisa Mercier
After their 2005 debut "Lifestyle Product", Norwegian/English Reism are back and unleash the lethal mix of guitars, electronic, atmosphere and rhythm. The arrangements are overall very brilliant, courtesy of the multi-talented Tom Poole-Kerr, but what strikes the most are the vocals of Kirsten Jørgensen.
She is absolutely stunning, her vocal lines are dark, emotional, fragile, angry, sweet; in a few words she can be a very versatile singer and will make Reism music an unique experience. Let's take a look at the music now: there are harder moments, other softer, but what is always present is the electronic, which seems to be the most suitable and comfortable contex for Reism. Electronic music offers a lot of possibilities, so you get the opener "Give In" which explorates metal territories with some harsh male vocals in between riffs and you get "Sink In Deep (Dark Waters)", a ballad which might not match your classic idea of slow song, but it surely deserves multiple listens, believe me. Continue reading »
Label : Massacre Records
Review by Tony Cannella
The excellent double female fronted Symphonic Metal band Coronatus has previously released four full length albums – with their first one being released in 2007. Now they have released a digital only best of album titled, "Best of 2007-2011". Featuring 16-songs and over an hour's worth of music, "Best Of…" serves as a comprehensive overview of Coronatus' career thus far.
The track-listing on "Best Of 2007-2011" features a fair cross section of the bands best material taken from each of their albums. The songs are in reverse chronological order beginning with four songs from Coronatus' latest album "Terra Incognita" which was released in 2011. The two female singers each brings something interesting and unique to the table. The current duo consists of Mareike Makosch who provides more of a rock style and Ada Flechtner who gives us a soprano voice. The melding of the two different styles is one of the best things about Coronatus and gives the songs a huge boost. The bands lyrics are sung in German and English with a touch of Latin as well. The musicianship is also played on a high level and is a perfect complement to the two vocalists and another check in the plus column for Coronatus.
For fans who already own everything that Coronatus has put out, this may not be of much interest, but anyone who would like to sample what this great band has done so far, than "Best of 2007-2011″ is well worth the time. Continue reading »
Interview  by Alessandra Cognetta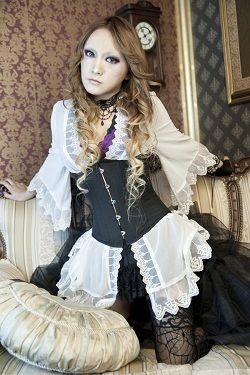 It may not seem so, but the Japanese metal scene is active and ever growing. We are thus very pleased to feature Ancient Myth here for the first time. The female-fronted band from Tōkyō has already released two full-length albums, "Astrolable in Your Heart" (2010) and "Akashic" (2012), various demos and singles and a live DVD. Michal, the lead vocalist, kindly gave us a bit of insight on the band and the current situation of female-fronted metal in Japan.
Hello and welcome, Michal! We're really glad to have you here, since you are the first Japanese artist we have the pleasure of interviewing for the Webzine. Let's start by getting to know you better: "who" is Ancient Myth and how was the band formed?
Thank you for giving me an opportunity to do an interview with you, and I'm truly glad of the fact that I'm the first Japanese artist for your Webzine. Ancient Myth was formed by Mittu, the original Drummer (as the leader) in his school days. I heard the original members of the band were all his classmates in his music college.
Your latest full-length album, "Akashic", was released on 2/24/2012. How did the production go and what has been the feedback from your fans so far?
In October 2011, Puzzy (Keyboards) joined the band, and then we soon went into the studio. We had to get the recordings finished to catch the deadline for the release, so we didn't have enough time to sleep every day and night, for a couple of months but I felt I lived a full life during that time! Some fans say "Akashic" is a crowning work but I'm sure that we can create more splendid ones in future.
What does the word "Akashic" mean and why did you choose it as your album's title?
The title "Akashic" was named after the concept of "Akashic Records", which means all the knowledge and the experienced history of human souls' activities are recorded in the cosmos. Ancient Myth is a band with a long history, but we have led a tough life, like several member changes and recessions. In the present, the past & the future, all the issues on our destiny are parts of the records of the big cosmos. We have to accept all the things in our past and future and keep making our steps forward, if anything is/has happened on us. Because the things are all decided, as "Akashic Records". Continue reading »
6 color styles available:

Style switcher only on this demo version. Theme styles can be changed from Options page.