Browsing articles tagged with " entertainment"
Label: Dramatico Entertaintment
Review by Tony Cannella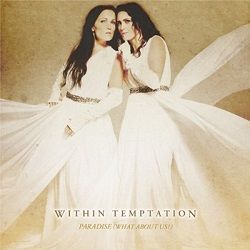 What a treat this turned out to be. The collaboration between two of the most iconic female singers in metal was eagerly anticipated (by me anyway). On their new EP "Paradise (What About Us?)" the Dutch band Within Temptation joins forces with Tarja Turunen on the excellent title song and it is a match made in Femme Metal heaven.
In addition to the title song, "Paradise" also comes with three demo versions of new songs, which will presumably be on the next Within Temptation album. But the song and video that has everyone talking is "Paradise (What About Us?)". This song is a melding of two phenomenal singers who bring different styles to the table but also go about their business cohesively – neither one tries to show up the other and neither tries to hog the spotlight. Continue reading »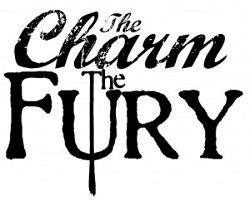 Interview by Ary R. and Miriam Cadoni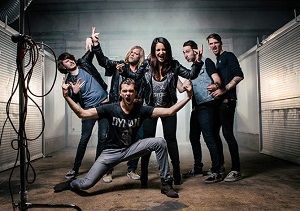 Described as Holland's best kept secret, The Charm The Fury debuts into the metalcore music scene this year with their full length album, a great record that will push these guys from Amsterdam on a higher level. On the occasion of the release of "A Shade of My Former Self", we got the chance to exchance a few words with the lead singer Caroline Westendorp, that kindly tells us the latest news concerning a dream that came true. Exclusively for Femme Metal.net, here you are the chat with miss Westerndorp!
Hi Caroline, welcome to Femme Metal. How are you doing?
Hi! I'm doing very well, thank you so much! Currently still in my bed, with my laptop in front of me. I'm rather tired from a weekend full of good stuff such as birthday parties

. How are you doing?! Continue reading »
Interview by Eetu "Ene" Niskanen

We have reached Kittie singer Morgan Lander for let know to all our readers the latest news about the brand new album "In the Black". Enjoy!
Hello Morgan and thanks for doing our interview!
No problem and thank you for chatting with me

This year you released your new album, "In the Black", how much work did it take to get it done and released?
This album was actually written and recorded over a fairly extended time. Most of the ideas and songs were at least sketched out while we were on tour last summer and fall, but nothing was really set in stone until after we were released from our label and were free agents. We then decided it was time to get down to the business or writing, and then once we felt that we had some great material, we went into the studio for 3 weeks to record. It was a very relaxed, laid back experience. No pressure what so ever!
Do you see any improvement compared to the earlier albums?
Comparing our previous works to "In the Black" is like night and day. We are a totally different band ability-wise and maturity-wise. We have come a long way since our "Spit" days.
Also with this album you changed labels, how was the change and how is the new label?
It was amazing to finally be signed again in Europe through Massacre Records, and through E1 Entertainment in North America. Everyone has been so accomidating and helpful with every aspect of the release. We are proud to be a part of the E1 and Massacre families.
You also have a new bassist, how is it working with her?
Ivy actually joined the band in 2007, and she has been a great addition to the band. She is super talented, driven and really just wants what we all want, which is to make Kittie the best that we can be. We all get along and have such a good time playing together, its nice to have that kind of stability finally!
Was it important to get female bassist to stay as all-female band?
Yes and no. While we were waiting to fill the void left by Trish when she exited the band in mid 2007, we had our friend Jeff Phillips join us for a few tours. He also played with us for a few years early on in our career. We honestly just wanted someone who knew the songs and was good at what they do, so it was never really an issue. When it came time for a permanant replacement, however, we knew that reputation-wise, we should be looking for a female. It's actually not that important to find a woman, but in a way thats what most people expect when they hear the name Kittie.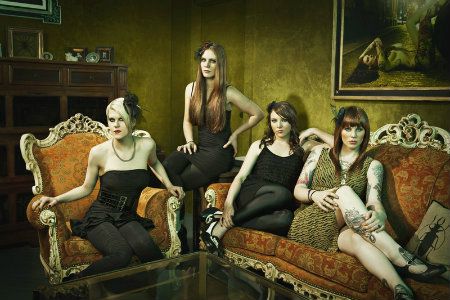 I just did interview with Masha from Arkona so I'll ask you the same question, there are still very little bands with female growler, how did you come up with the idea of extreme vocals performed by you?
Honestly it was something that came naturally to me. It was a way to express how I was feeling and in order to match the dynamic and power of the songs we were writing, I needed to scream. It was never really a very conscious decision, it was all very organic and my style and abilities developed over time.
From the new album, what are your favourite songs and why?
I love songs like "My Plague", "Forgive and Forget" and "Cut Throat" for their speed and intensity, and I especially love "Sorrow I Know" for its dark feel and somber mood. I love the entire album, but these are stand-out tracks for me!
After all these year with Kittie where do you see girls in 5-10 years?
I see us continuing to make music and tour. We are all still young and have so much more to learn and to offer musically. There is no slowing us down!
What kind of music do you listen yourself and how often?
I have quite a diverse set of songs in my iPod that I listen to on a regular basis. I listen to something extreme and heavy just about every day while I am at the gym, and I find that bands like Carcass, Behemoth, At The Gates and Metallica all work really well for high-intensity purposes! I do have alot of more rock based stuff that I listen to often aswell, like Kings of Leon too, for the more chill moments!
Who are your biggest influences?
Personally I don't really have too many idols musically, but I was shaped early on by bands like Van Halen, Heart and Ted Nugent. I respect and admire so many bands though, especially if there is hope or perseverance in their story. Bands like Pantera and Metallica give me hope for the future of the greatness of heavy metal.
In the end, are you working on any quest performances, if not would you like to do?
And by quest do you mean tours abroad? Because we are definitely hitting up Europe and the UK this January in support of "In the Black"!
Links
MySpace * Facebook * Twitter * Site
Latest Multimedia
Label : Dreamcell 11 Entertaiment/Aural Music
Review by Tony Cannella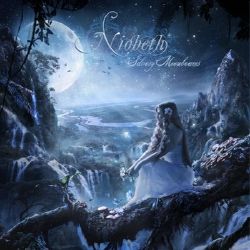 Shortly after the release of their second full-length album, "Silvery Moonbeams", the Spanish band Niobeth decided to call it a day and break up. Of course it is always a sad thing when a young band with so much promise decides to go their separate ways, but even more so when they released such a good album like "Silvery Moonbeams". For about an hour this is Niobeth at their operatic, symphonic metal best – a band firing on all cylinders and loaded with confidence and a swagger. Starting with "The Banished Princess", vocalist Itea Benedicto Colás pushes herself to the limit and choirs are used and exactly what the song needs, and is a perfect enhancement for an already solid track. The beautiful guitar harmonies introduce the next track "Eclipse". This is one of several songs that feature male vocals; I have no idea who does them. This song sees Itea toning down the operatic style on this mid-tempo track. That is the one of the strengths of the band, Itea doesn't feel the need to show off with how high of notes she can hit, she fits her voice perfectly to what the song calls for. The band speeds up for the beginning of "Withered Lullabies"; this is another one that features the choirs which provides the songs with a rich texture. "Sons of the Earth" is another strong track, and one of my favorites. The mournful violin intro "Stolen Innocence" leads us into the melancholic "My Dead Angel". Other highlights include: "Campeon", "I Know That I Know Nothing" (quite possibly the greatest song titles ever?) and "I Need You to Need Me" (2nd greatest song title ever?). The 15-minute "Sadako's Wings of Hope" is a pure symphonic masterpiece and is as epic as epic can get. The acoustic outro "Solitude" seems like a fitting way to close the book on Niobeth. Knowing that the band has broken up makes it that much more emotional. If this is to be their epitaph, then "Silvery Moonbeams" from Niobeth is a great way to go out. Still, you can't help but wonder what might have been. Niobeth is a band that was certainly capable of rising to the top of the Symphonic Metal hierarchy. They will be missed.
Rating – 88/100
Tracklist
The Banished Princess

Eclipse

Withered Lullabies

Sons of the Earth

Campeon

Stolen Innocence

My Dead Angel

I Know That I Know Nothing

I Need You to Need Me

Sadako's Wings of Hope

Polovtsian Dances

Solitude
Line Up
Itea Benedicto Colás – Vocals

Jesus Diez Garcia – Guitars

Javi Palacious – Bass

Alberto Izquierdo – Drums
Links
MySpace * Facebook * Twitter * Site
Label : Ioki Records/Sony Music Entertaiment UK
Review by Luisa Mercier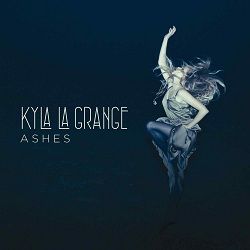 One of the best debut in mainstream music this year is Kyla La Grange, an interesting artist hailing from Great Britain. Her album "Ashes" is quite varied and ranges from alternative pop (the lively single "Vampire Smile") to indie rock that reminds me of Florence & The Machine ("Walk Through Wall") and a kind of even heavier rock ("Been Better" that is close to melodic hard rock). Her voice is the typical pop voice, but it is not a bad thing, I think she is quite expressive and able to manage all the different genres that her album has included. Second track "Courage" for example is more atmospheric, eerie and Kyla mixes her voice to a that of male singer, obtaining a really nice effect. Even though each track is different from the previous one with its own personality, the record has its own "fil rouge" throughout the eleven songs. Kyla succeded in creating a beautiful debut album that puts her among the most interesting alternative female artists on the scene together with Florence Welch and Clare Maguire (eagerly waiting to listen her second record).
Rating – 75/100
Tracklist
Walk Through Walls

Courage

I Could Be

To Be Torn

Vampire Smile

Woke Up Dead

Been Better

Heavy Stone

You Let It Go

Catalyst

Lambs/Sympathy
Line Up
Kyla La Grange – Vocals & Songwriting
Links
MySpace * Facebook * Twitter * Site
6 color styles available:

Style switcher only on this demo version. Theme styles can be changed from Options page.