Browsing articles tagged with " EP"
Label: Raging Planet Records
Review by Tony Cannella
The Portuguese atmospheric rock/metal band CineMuerte released their last full-length "Wild Grown" in 2011, prior to that they released "Aurora Core" in 2008, I guess they release new material every three years or so. If they can keep coming up with quality songs like this than every three years is okay with me because this is good stuff.
"DHIST" features 5-songs and almost 30-minutes worth of high quality material with a dark, slightly progressive goth vibe, with modern rock elements as well. "Dog" gets things off to a trippy start and is followed by the alternative flavor of "Heaven's Not Too Far". The final song "The Park" is my favorite and a great way to end things. In between we have quality songs like "I'm Too Much Here Without You" and "Shinning Shadows in the Sand". Continue reading »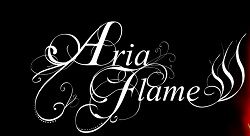 Interview by Jack Williams
Aria Flame was created in the spring of 2011 by dramatic mezzo soprano singer and composer, Aziza Poggi and percussionist, Erik Sales. Before putting a live unit together, Aziza started composing melodies and writing lyrics on her piano. Guitarist Dan Cruzan and bassist & producer Greg Cloon and later joined in as full time members. They are described as a neo classical dark hard rock outfit with a circus like flare, which was created out of the ashes of progressive Egyptian themed metal band Dendura. Whom which was heard on Comedy Central Network, featured in national magazines such as Metal Hammer and Vocals, and also opening for several international acts such as Epica, Unexpect, Scar Symmetry, Edguy, Doro Pesch and The Agonist. Continue reading »
Independent Release
Review by Tony Cannella
End of the Dream is a female fronted metal band from the Netherlands that was formed in 2010. They have recently issued their debut 6-song self-titled EP. Let's have a listen, shall we?
First off, for an EP this is pretty long. Clocking in at 33-minutes, EOTD presents a longer than your average EP, not that I'm complaining. "Colder" opens things and is a pretty cool way to kick things off. The riffs are sharp and the song is dramatic with a solid groove to it. The next track "Follow the Angels" begins with a slower tempo before a choir kicks in and then the heavy guitar riffs. I would describe the band as a cross between Within Temptation and Evanescence. Lead vocalist Micky certainly has a pretty cool and expressive voice. Continue reading »
Independent Release
Review by Tony Cannella
Forever Still is a melodic hard rock band with a decidedly fierce metal edge. Hailing from Copenhagen, Denmark the band was formed in 2009 and in the time that they have been together, they have already been receiving positive press and recognition. After listening to their debut 4-song EP, it is easy to see why.
So we begin with "The Key". It opens with a bit of electronic music before the heavy guitars come in. My first impression is the singer Maja. She's got a truly captivating voice. Near the end of the song comes this hell-ish screaming vocal part from Maja, which is quite impressive. "The Last Day" is a solid mid-tempo number with another bit of screaming from Maja. It is really disarming because it seemingly comes out of nowhere. Continue reading »
Independent Release
Review by Tony Cannella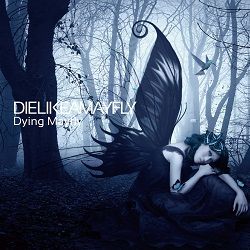 Dying Like A Mayfly is a Gothic metal band from Japan. Their debut EP is entitled, "Dying Mayfly". The mixing of gothic metal and heavy pop of "Dying Mayfly" gets us off to a fast start. The eerie – almost horror movie like – "Whiteberry Shining Cicada" is next and is my favorite song. The vibe of this one is ominous and the sweet vocals of Rosiel make it even more so. Next is "At Sea" and this proves to another strong track. The final song is the ambience fueled "Everlasting Requiem".
Die Like A Mayfly are interesting in the way that they combine Gothic metal with almost a heavy pop sound.
There are many different elements at work here and that contributes in making "Dying Mayfly" a worthwhile listen. Continue reading »
6 color styles available:

Style switcher only on this demo version. Theme styles can be changed from Options page.
Archives