Browsing articles tagged with " EP"
Independent Release
Review by Tony Cannella
The Virginia based progressive rock/metal band Brave began their career in 1996 under the name Arise From Thorns in 1997 they released their debut demo followed by a self-titled full-length in 1998 and then the album "Before an Audience of Stars" followed a year later before the band changed their name to Brave. Under this new moniker the band has gone on to release two EPs, two full-lengths and a compilation, but has not released any new material since 2008, until now. Which brings us to their new 3-song single "Surrounds Me".
The 15-minute disc begins with "Surrounds Me". Michelle Schrotz has a fantastic voice. Fans of While Heaven Wept will know her as their keyboardist but with Brave she gets to prove what a top flight vocalist she is. "Surrounds Me" has some cool tempo changes and a pretty heavy riff as well as a great solo to finish the song. Continue reading »
Independent Release
Review by Tony Cannella
High Fighter is the new project featuring ex-A Million Miles vocalist Mona Miluski. On their debut EP "The Goat Ritual" Mona is joined by former members of A Million Miles, Buffalo Hump and Pyogenisis to create a heavy as hell stoner/doom metal offering that is sure to please fans who like their metal heavy with a blues influence.
With the opening tune "2Steps Blueskill", High Fighter heads straight for the jugular with a song that starts off heavy but only gets heavier. The next track "Breaking Goat Mountains" has a distinctive riff running through the duration of the song and the band doesn't take the foot off the pedal. From there the band segues into "Black Waters" the best song in my opinion. Continue reading »
Label: Out of Line Music
Review by Tony Cannella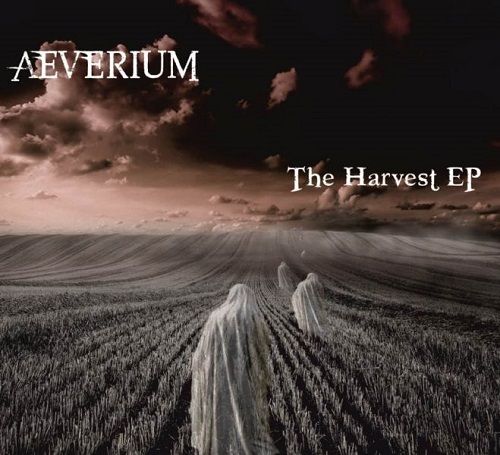 Aeverium is a male/female fronted melodic metal outfit from Germany. Their debut EP "The Harvest" was released last year and unfortunately it kind of slipped through the cracks, but it is good enough to get a review now. In watching some of their YouTube videos it is easy to see that this band has a lot to offer in both a studio and live setting.
The electronic flavor of the opener "Do You Remember" gets things going, before settling into a melodic metal groove. This is a strong opener and one that gets you pumped for what is to follow. The two vocalists work well together. The female singer Aeva Maurelle has a vocal style that is night quite operatic but she does possess a great range and the male Marcel Romer alternates between a gruff melodic metal style and a harsher vocal style. Continue reading »
Label: Irond
Review by Vard Aman
Anckora formed in Moscow in 2006, initially as a more standard Symphonic Metal band before morphing into the Industrial Metal sound they have now. They released a demo in 2007 and a couple of EPs in 2010 before releasing their debut album "Машина" in 2011. That's pronounced "Mashina", which means "Machine" in the context of this album (rather than "Car", which is its most common use in Russia). They followed this up with their second album "Открой Мне Дверь" in 2013 ("Otkroy Mne Dver", which roughly translates as open the door for me). Now they have a new EP out, "Экстрим" ( "Extreme").
And, yes, it is pretty extreme! Anckora have mastered a harsh and heavy Cyber/Industrial Metal sound, greatly emphasized by Katrin Antares's rasping, snarling vocals; heavy Rammstein-eque guitars; and driving rhythms. Continue reading »
Independent Release
Review by Tony Cannella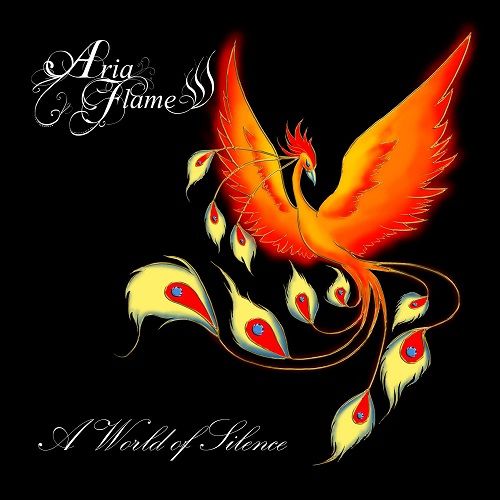 Aria Flame is a neo classical metal band which formed in 2011. When you listen to their excellent debut EP "A World of Silence", you would think that they come from Europe because their style is very European (thus the assumption that they hail from Europe), but Aria Flame is actually from Western Michigan, USA.
With a playing time of 35-minutes spread out over 6-songs, "A World of Silence" is longer than your average EP. "My Muse" is the first track and shows the bands talent for writing technical songs with a dark and dramatic atmosphere. Lead vocalist Aziza Poggi has got an incredible voice which encompasses different styles and nuances. She can do the operatic thing, but she doesn't over do it and her voice has a ton of character, depth and emotion. "Realm of Hate" is a cool track which keeps a steady mid-tempo vibe. Continue reading »
6 color styles available:

Style switcher only on this demo version. Theme styles can be changed from Options page.
Archives
Calendar