Browsing articles tagged with " EP"
Independent Release
Review by Tony Cannella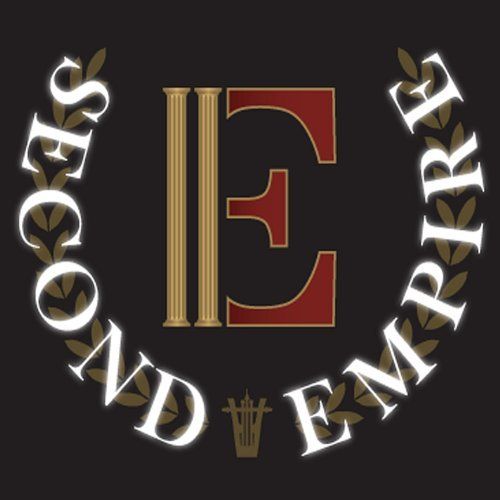 It's good to see more and more symphonic metal coming from the U.S. lately. Pittsburgh's Second Empire is one such band – and a good one at that. They have just issued their debut self-titled EP and after listening, I have to say that this band has a lot to offer.
The keyboard intro kicks off the opening tune "Everlasting" as the rumbling guitars join in. Lead vocalist Alex Lindsay Roth has a cool mid-range voice. This song really takes off in different directions with a strong orchestral part and a great solo. The next track, "Hold Me ('Til We're Both Dead)" gets started with a piano intro before the song steadily picks up the tempo. Still, this is a great mid-tempo song and one with an undeniably catchy melody and chorus. Continue reading »
Independent Release
Review by Alessandra Cognetta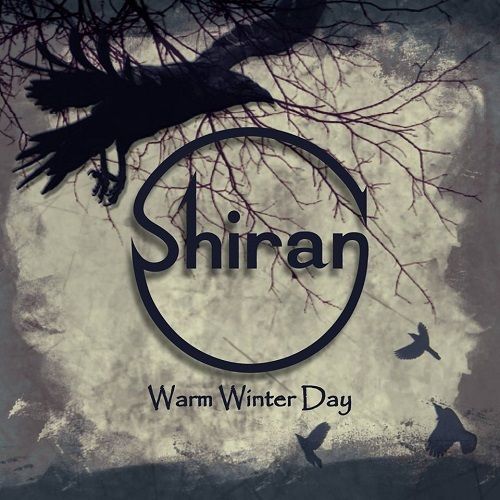 Israeli band Shiran debuts with the EP "Warm Winter Day", taking the first steps in the metal scene with a light but promising release. Shiran's sound is a mix of classic heavy metal and pop tunes, revolving around the powerful voice of lead singer Shiran Avayou. "Warm Winter Day" is clearly still a developing stage of Shiran's style, but it offers some promising elements.
From the inspired vocal lines of "Remain" and "Glint Of Light", to the softer notes of the title track, which switch to a surprisingly heavier outro. The songs feel raw, partly for the best, partly showing that there is still some polishing to do, especially on the arrangement, which often comes off as blunt. Using a direct introduction doesn't always work, as it usually gives off the sense that something is missing, Continue reading »
Independent Release
Review by Tony Cannella
I first heard of Flowing River by way of their initial single "Poison Rose" back in 2010. At the time the band was located in Portugal, now – I guess – they have relocated to England. Whatever the case, there is not much info on the internet about this band. This is why I really wish bands would include a bio or something when sending in their stuff for review, so if I got any of the background on Flowing River wrong, I apologize, but next time please send a bio. Now, on to their debut EP "Inner Strength". As I mentioned earlier they have only previously released a one song single. With "Inner Strength" the band has released 20-minutes and 5-songs, so I feel this will probably be a better sampling of their style. And what is their style? I would say they band has a sort of dramatic, gothic vibe, not unlike say, Evanescence. Continue reading »
Independent Release
Review by Tony Cannella
Hailing from Sweden, Nocean is a melodic hard rock/metal band that plays, well… melodic hard rock and/or metal. Their debut EP is out now. "Based on a Lie" is the title and it is a fairly potent 16-minutes of straight-forward, in-your-face metal-ness.
The fist pumping opener "Promise" gets us off to a rocking start. "Counting the Hours" is slower in tempo but has a great riff running through it. "Causing Chaos" opens with a classic metal power riff before settling into a steady groove with a heavy-as-hell bass-line. "Based on a Lie" is completed by the commanding "Intervene". Like the opener, this is a great way to close the record. Continue reading »
Independent Release
Review by Tony Cannella
Fate Prevailed is a progressive metal band from Canada. The band has existed since 2010 and have recently released their debut EP, "Blue Skies Burn Red". I say EP, but at 38-minutes it is almost a full-length.
At 38-minutes and 5-songs "Blue Skies Burn Red" has its share of longer progressive type numbers. The band definitely will pique the interest of progressive metal fans but people who also love purely heavy music might also be interested in Fate Prevailed. The songs have very intricate arrangements but also have moments that are crushingly heavy. The female vocalist Ariane Ganga's vocals are joined by extreme vocals from time to time. The first two songs in their repertoire "The Hunt is On" and "Blue Skies Burn Red" are a solid pair to start the album. Continue reading »
6 color styles available:

Style switcher only on this demo version. Theme styles can be changed from Options page.