Browsing articles tagged with " EP"
Label: earMUSIC
Review by Tony Cannella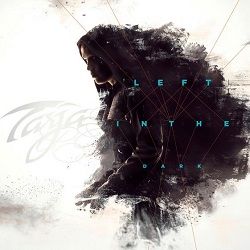 "Left in the Dark" is not the new Tarja Turunen album. Instead, this should be looked at as a companion to her previous album "Colours in the Dark". That said LITD is an album that includes demo, live versions and alternate version of 9 of the 10 songs that appeared on CITD.
The track-listing has pretty much been left intact. The lone exception is that "Darkness" has been replaced with "Into the Sun". A demo version of "Victim of Ritual" opens things and is followed with the excellent "500 Letters". This song remains haunting, frightening and beautiful. This particular version is recorded live acoustically at Vorterix radio. "Until Silence" is also from the same radio session. Beyond that, we get demo versions of several songs an instrumental version of "Deliverance" as well as variations on other songs from CITD. Continue reading »
Independent Release
Review by Tony Cannella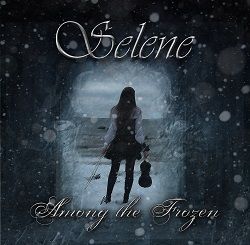 The symphonic metal band Selene hails from Northern Ireland and was formed in 2013. They have recently released their debut EP "Among the Frozen". The band blends an atmospheric approach with crunchy riffs and operatic vocals to produce a 6-song and 24-minute slice of symphonic heaven.
"Peace of Mind" is a fast paced up-tempo of an opener with a bit of an old school Nightwish vibe. "Till the End" begins with a heavy riff and the song quickly develops into a melodic metal tune and one of the best on this EP. "End of it All" has a moody vibe going for it and it also features male vocals provided by guitarist/keyboardist John Connor. Continue reading »
Interview by Alessandra Cognetta
Translation by  Yoshiaki Miyasaka & Alessandra Cognetta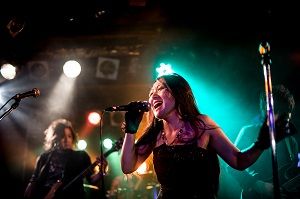 ElupiA is a very unusual band. From the mysterious and evocative name, to the line-up, with two keyboardists, this Japanese band provides a unique musical experience, mixing elements from symphonic metal, orchestral pieces, and avant-garde music. They published their first mini-album, "WILDERNESS", last year, and the new single "Departure" is about to be released in these days. We had the chance to interview Nene, the lead vocalist of the band and a soprano with a very distinctive and original singing style. She told us a lot about ElupiA, her own experience as a singer and her opinions on the situation of theatres, both in Japan (I'm sure some of you are familiar with the words "Nō" and "Kabuki") and in Europe (Opera). This is the first interview (of a series, hopefully) we are proud to present in two versions: English and Japanese! Continue reading »
Independent Release
Reviews by Tony Cannella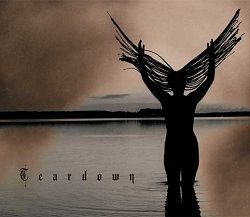 Released in 2004, "Drowned in Your Tears" is the first recorded output from the Finnish band Teardown. Even though this is their first attempt, their sound is rawer and the production is not as good as what came after. Still, for fans of the band it is an interesting look at how Teardown started and has progressed over the years.
"Stolen by Sorrow" opens things on an up-tempo, energetic pace. "Iced Heart" is a bit slower and has a heavy, doomy quality to it. "Dust" is next and opens up acoustically, like a lot of the bands material as the heavy guitars join in. Even though the final track, "Drowned in Your Tears" opens with a slower pace it quickly speeds up and shows what this excellent melodic metal band is capable of. Continue reading »
Label: Flower Army Records
Review by Luisa Mercier
Elizaveta is a Russian, USA based singer songwriter that I already come to love and appreciate with her previous record "Beatrix Runs". She plays an elegant, classical influenced adult pop that is paired with beautiful videos like the one for "Dreamer". After leaving her former record label, she recorded this new EP and as always it is very high quality music. The record is opened by the title-track, a beautiful song with a magnificient strings background crowned by her sweet, vocals. I was really pleased when I got to listen to it for the first time and it just confirms her talent. "Red Balloon" is quite different on the other hand. She was used to play piano based music, quite slow paced, while here she tries an electro track with a clear dance vibe, very cheerful and happy.  Continue reading »
6 color styles available:

Style switcher only on this demo version. Theme styles can be changed from Options page.
Archives
Calendar
September 2014
M
T
W
T
F
S
S
« Aug
1
2
3
4
5
6
7
8
9
10
11
12
13
14
15
16
17
18
19
20
21
22
23
24
25
26
27
28
29
30