Browsing articles tagged with " extreme"
Label: Pitch Black Records
Review by Tony Cannella
From Denmark, Illnath is a female fronted extreme metal outfit. They were formed in 2000 and in 2011 released their third album, "Third Act in the Theatre of Madness".
In lead vocalist Mona, Illnath has a singer that is sure to give Angela Gossow a run for her money in the extreme metal field and musically the band provides enough technicality, melody and talent to make each song interesting. The bombastic opener "Third Act" sets the tempo and from there on songs like "Scarecrow" and "Lead the Way" Illnath provides plenty of heavy moments. There is no doubt about it, Illnath is certainly an aggressively relentless powerhouse force but on songs like "Tree of Life and Death" they also bring a melodic element to the table. Continue reading »
Label: Dreamcell 11/Wormholedeath/Aural Music
Review by Tony Cannella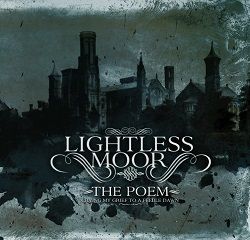 From Italy, the Gothic Doom Metal band Lightless Moor formed in 2001. After their initial EP "Renewal" was released in 2006, they recently signed to the up-and-coming label WormHoleDeath and it is through that label that they have released their long awaited epic debut, "The Poem – Crying My Grief to a Feeble Dawn". With a name like Lightless Moor and judging by some of the song titles, it is easy to see that lyrically they explore the darker side of life and the music provides the perfect soundtrack.
The ominously eerie intro segues into the heavy doom-laden opening track "The Lyrics of the Journey". Lightless Moor utilizes two lead vocalists. Continue reading »
Interview by Vard Aman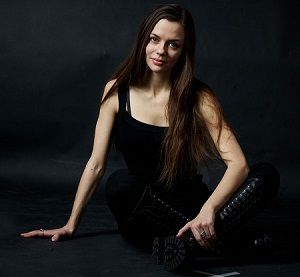 Sunwalter – an Extreme Metal band from Moscow who have recently released their debut album, "SETI Evidence". I caught up with their vocalists: Natalia, to talk about her singing career and the projects she has been and is involved with (such as Pesante, who also have a new EP out, called "Overplayed"); and Alexio, to talk about "SETI Evidence" and all things Sci-fi; and a few other topics too. At the time of this interview, the members of Sunwalter that featured on "SETI Evidence" had just parted ways; Alexio will continue with Sunwalter and Natalia will continue with Pesante.
Natalia, to start off, when did you start singing and what inspired you to become a singer?
Natalia: You know, I've been loving singing since childhood. As my mother says I tried to sing some tunes even when I was two. Then in high school I used to sing in all amateur concerts. At that time I was always preparing some songs of rock or metal bands to sing in front of audience. Continue reading »
Independent Release
Review by Luisa Mercier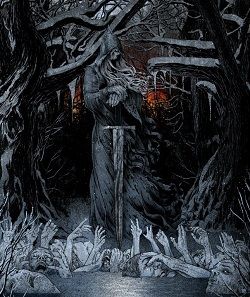 Angist come from Iceland and play extreme metal, a mix of death and black. They are one of the most promising acts in the genre and it is not by chance that they come from that far island. Even though small Iceland has a real musical treasure, just think of the stars Bjork or Sigur Ros or smaller realities like Kontinuum or Solstafir. The music they play is not really that original, but it's well played and conveys the imagery of cold, distant lands covered in ice. Vocalist/guitarist Edda Tegeder Óskarsdóttir is a nice, blond girl that belts out harsh, deep growls, you will never say it is a female voice. Continue reading »
Label : Grailight Productions
Review by Vard Aman
2013 is off to a very promising start on the Russian/CIS Femme Metal scene with some great releases scheduled and some already released. Here is one I wasn't expecting, so it came as quite a pleasant surprise (thanks to Olga Salikhova for pointing me in their direction). Sunwalter has been described as Extreme Melodic Metal, and their debut album, "SETI Evidence" has, as one might expect from the title, a Space / Sci-fi / Sci-fi fantasy theme to it. It's more than just a theme however: "SETI Evidence" has a general Sci-fi feel and atmosphere throughout the album, and it's not really something I can describe very easily, you have to hear it. Sci-fi themes and soundscapes have long been prominent in the realm of Progressive Metal – Arjen Lucassen's various projects at the forefront – but I suddenly find myself a little stumped when it comes to such themes and soundscapes in more extreme forms of Metal: "Nexus Polaris" era The Kovenant (then known as Covenant) springs immediately to mind (and what an album that was!); and less well known, "Beneath an Alien Sky" era Mindcrime (then known as Prometheus). Sunwalter's "SETI Evidence", being a greater mixture of styles wanders somewhere in between those two, although mostly closer to the "Nexus Polaris" end of the scale. Sunwalter's vocalists, however, are much better than either of the aforementioned bands. Continue reading »
6 color styles available:

Style switcher only on this demo version. Theme styles can be changed from Options page.